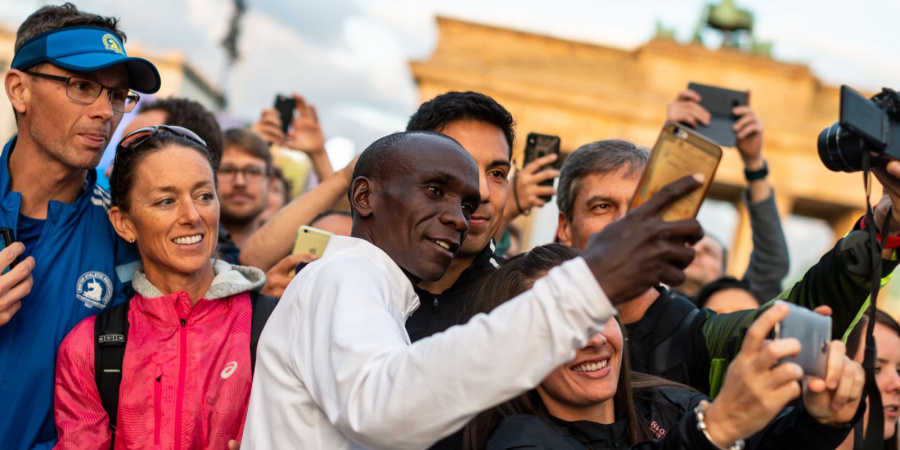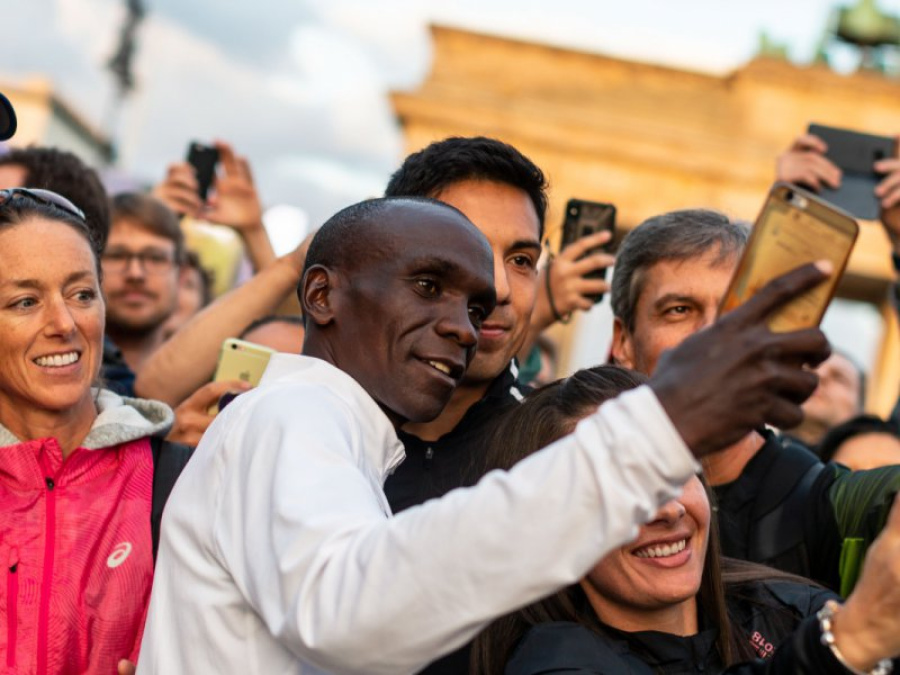 Meet the Super Fans
The NN Running Team fan base has exploded over the past couple of years as the team's profile has sky-rocketed thanks to the efforts of Eliud Kipchoge, Geoffrey Kamworor, Joshua Cheptegei and many others. We speak to two devoted fans of the team to find out more about the benefits of following the men and women in the white and orange vests.
Kim Clark – Is a 34-year-old California-based running enthusiast and blogger. Her marathon PB is 3:11.
Guillermo Arturo Jamie Leon – Is a 34-year-old Mexican-based runner. He takes his own training group and his marathon PB is 2:40.
1 – Motivation
For Guillermo the inspirational qualities athletes of supporting and following NNRT superstars such as Kenenisa Bekele and Eliud Kipchoge can bring incalculable benefits to non-elite runners.
"You know each time that they (the NNRT team athletes) compete they will put in a top-quality performance and this keeps me continually motivated," he explains. "It may sound dull but when I am doing track repetitions or running on the road, I think of Eliud or Kenenisa and try to imitate their running technique to see if it will improve my running too. A super team of athletes created and united by the common goal of running faster, is such a cool concept."
Kim has been running seriously for seven years and the American is inspired by world marathon record-holder and NNRT icon Eliud Kipchoge in the same way she would following the fortunes of former Chicago Bulls star Michael Jordan as a basketball player.
"I'm really inspired by the professional side of the sport, so when my husband pointed out the formation of the team, I was very keen to follow them," adds Kim.
2 – Connecting with the team
While some professional sports remain aloof and disconnected from their fan base this is definitely not the case with the NNRT who through their various channels have made a conscious push to stay both connected and relevant.
"The NN Running Team have such a presence on social media and what they create is so digestible for the average runner."
"I don't feel there is a barrier between us (the recreational runners) and the elites (on the NNRT). We get such an cool insight into the athletes training and lifestyle," explains Kim.
Guillermo also praises the quality of the content provided by the NNRT and he, personally, has become a big fan of the team's photographer and videographer, Dan Vernon.
"I really like his pictures and videos," he says. "They allow us, as fans, a window into the world of the athletes during training and on a race weekend."
3 – Top Tips
As "running junkies" both Kim and Guillermo are always looking for fresh sources of knowledge and expertise and by loyally following the NNRT – the pair are given a constant tutorial in the sport that they love.
Kim says that by following various NNRT social media channels and website: "I love the fact the regular runner is supplied so many great tips from these top athletes and that we get such a great insight into the NNRTs physical and mental training. For anyone seeking to improve their running this is such a helpful resource because it provides knowledge and information from the very best in the sport. I don't believe this is too readily available from other places."
Meanwhile, Guillermo says the insights gained by following the NNRT have helped further crystallise his understanding of how success can be achieved.
"You get to know so much more about them (the NNRT) and you realise it is hard work, hard work and hard work and this can inspire you to do more," he adds.
4 – The importance of team
Running may be an individual sport but both fans agree that having avidly and passionately following the NNRT this has acted as a reminder for the benefits of team play.
Guillermo himself started a running squad in Mexico City three years ago and he says it is amazing to see the improvements made by so many within the team.
"One of our runners had never run further than a half marathon but joined our team and trained for the marathon," says Guillermo. "He thought he would run no quicker than around four hours but instead ran 3:11. It is amazing what can be achieved with hard work, commitment and the inspiration of others within a team."
Kim hopes that other teams can emerge to rival the NNRT and understands from personal experience about the importance of running with others.
"I was isolated for a couple of years and that is when my running regressed," she explains. "Yet as soon as I put myself back in a team environment I started to mentally and physically improve. There is so much to be gained from being in a team. Individuals are stronger in a team and there is no question more teams can improve the sport overall."