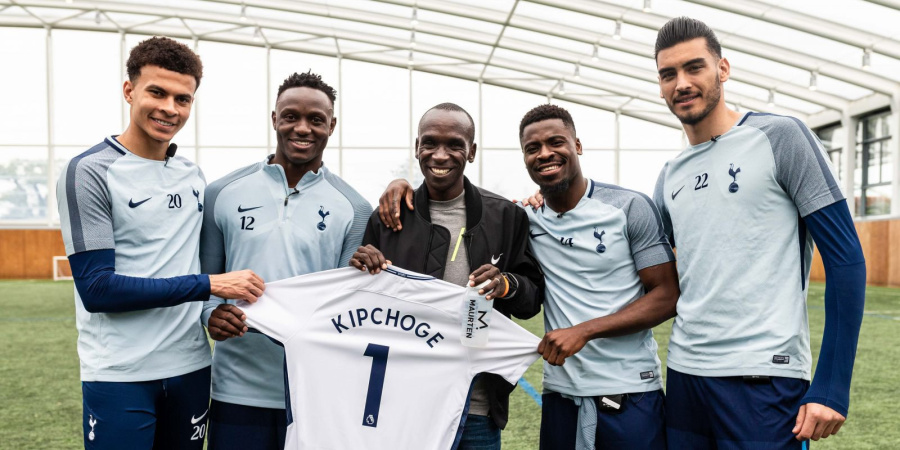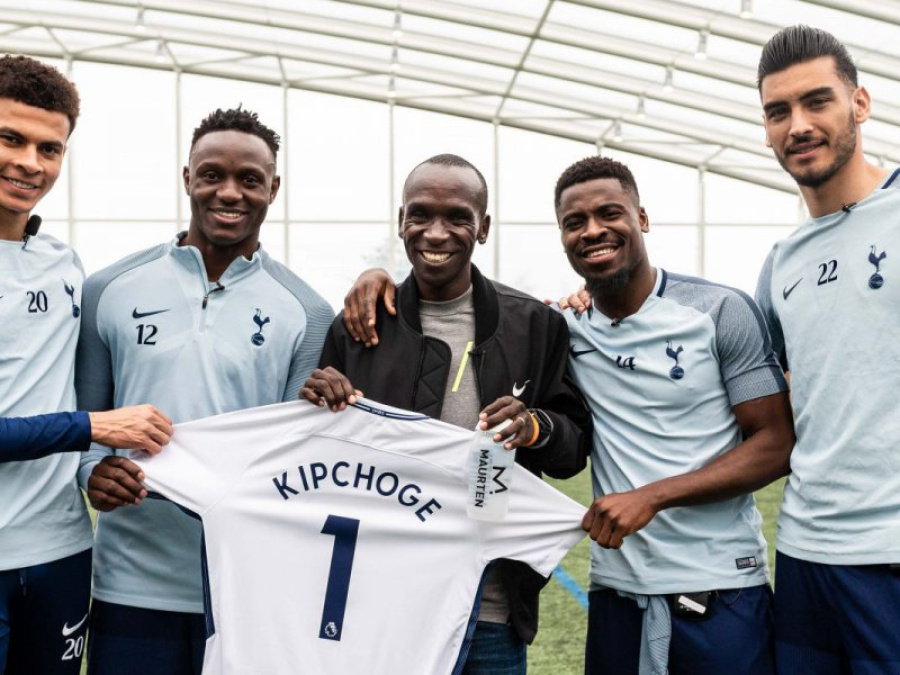 Sporting Heroes
The accomplishments of the NN Running Team led by marathon running icon Eliud Kipchoge have garnered their fair share of column inches and social media impressions. Yet have you ever wondered which athletes (away from athletics) our star performers admire. We reveal more below.
Football is a hugely popular sport among our NNRT athletes irrespective of whether the athletes are based in Kenya, Ethiopia or Uganda. Many athletes follow a Premier League side and games are avidly followed in camp as a means to relax and unwind.
With this in mind it is little surprise that footballers have proved a popular selection choice led by World Cross Country champion and World 15km record-holder Joshua Cheptegei, who is a huge admirer of the enchanting skills of Portuguese football star Cristiano Ronaldo.
"Watching Ronaldo was the reason I started following Man Utd," explains Joshua. "I liked the way he plays the game and, of course, his dribbling ability. He has since gone on to play for Real Madrid and Juventus and I still follow him today."
Joshua's predecessor as World Cross Country champion Geoffrey Kamworor also shares a passion for Man Utd and the Kenyan athlete also, perhaps unsurprisingly, selects a player for the Red Devils as his sporting hero.
"I like many players in the team; (Marcus) Rashford, (Romelu) Lukaku and (Paul) Pogba, but I especially like the goalkeeper David de Gea. I think he's the greatest keeper, the best," explains Geoffrey, the three-time World Half Marathon champion and two-time World Cross Country gold medallist of the Spanish custodian.
Stephen Kissa blitzed to a world-leading 10km road mark of 27:13 in Laredo, Spain earlier this year and as a passionate follower of English Premier League team Liverpool it is perhaps no surprise he is huge fan of Reds striker Mo Salah.
"I love the way he plays and can strike a ball," says the rising Ugandan NNRT talent.
As a former schoolboy winger it is no surprise Belgian marathon record-holder Bashir Abdi has plumped for a footballer. Yet what was little harder to predict is that his choice was a player from yesteryear – Zinedine Zidane, the former France midfielder.
"It was amazing to watch how he played the game and his movement," adds Bashir, who ran a stunning new marathon PB of 2:07:03 in London last month. "I also remember how he inspired France to win the World Cup. He was wonderful."
The 2017 and 2018 Amsterdam Marathon winner Tadelech Bekele has proved one of the female stars of the NNRT and just like Bashir Abdi her sporting hero away from running is a retired footballer.
"I liked the style and technique of Ronaldinho – he really inspired me," she explains of the skilful 2002 World Cup winner for Brazil.
Not every NNRT athlete, however, is focused on the sport of football. Ethiopian Mule Wasihun – who climbed to number seven on the all-time lists with a stunning 2:03:16 for third at last month's London – is a huge fan of basketball. While not admiring one particular player over another he has huge respect more generally for the men's US national team – who have snared 15 of the 19 Olympic titles on offer.
Meanwhile, world marathon record-holder Eliud Kipchoge is inspired by not just one sporting name, but several.
As a Tottenham Hotspur fan it is perhaps no surprise he had selected Kenyan midfielder Victor Wanyama of whom he adds: "Wanyama has inspired me because he comes from a country which has not produced many top footballers but plays for a big team.
A big fan of Formula One and tennis, Eliud also had huge admiration for the powers of concentration possessed by British F1 star Lewis Hamilton and the lengthy and successful career enjoyed by Spanish tennis ace Rafael Nadal. Finally, he also has enormous respect for the talent and passion of US basketball great LeBron James.