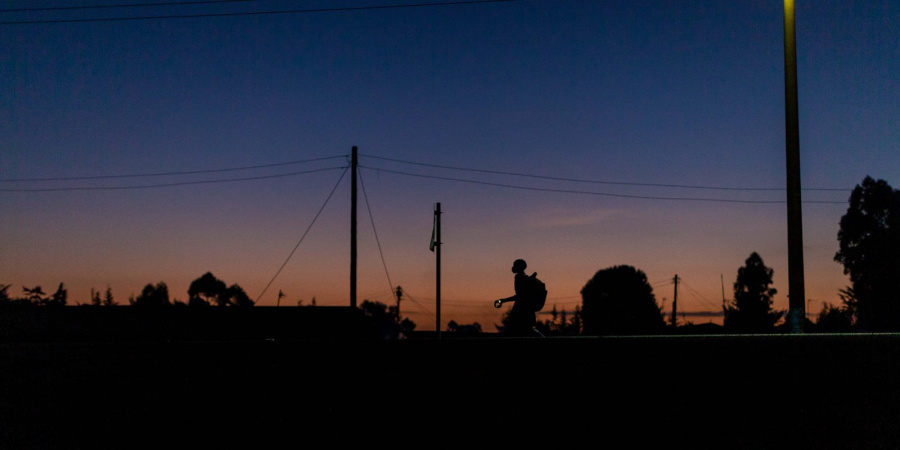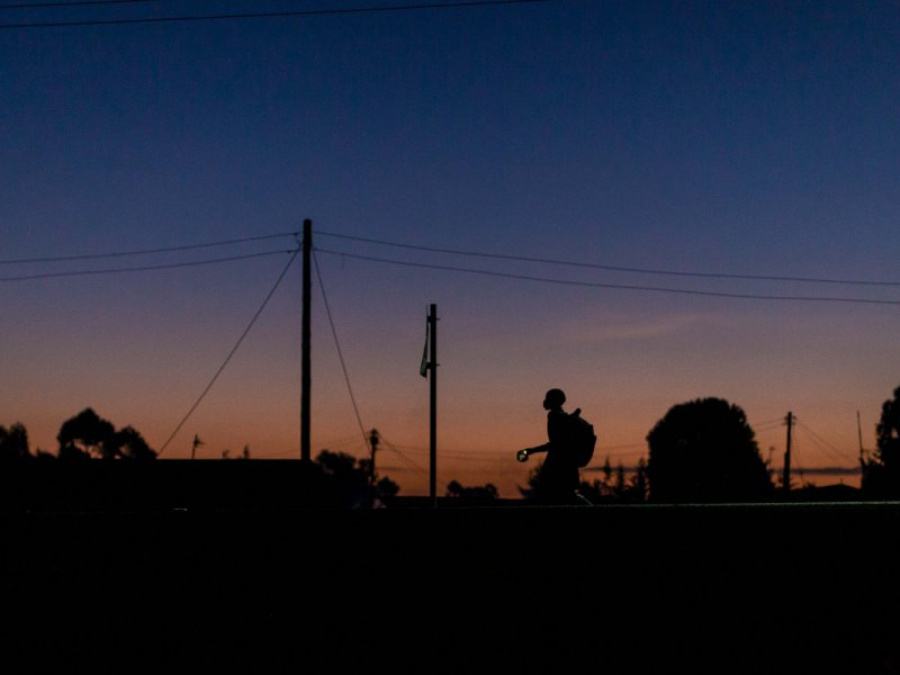 Introducing Desmond Mokgobu
Under the inspirational coaching of former New York Marathon winner Hendrick Ramaala, the South African distance runner has made huge progress. We find out more about Johannesburg-based NNRT marathon runner.
Cross country start
Born an only child in the north east South African province of Limpopo to a glass-fitting father and housewife mother, Desmond discovered his running gifts at high school.
Winning the school cross aged 14 kick-started his passion for running, although as the softly-spoke Desmond explains: "Back then I also ran track, but I was no good at track. I was only good at cross country."
Big city move
In an effort to boost his running career, Desmond relocated from his home province to the throbbing metropolis of Johannesburg in 2010 at the age of 21. The following year he competed in several domestic half marathons and posted a series of respectable 64-minute times for the 21.1km distance.
Training at the time under the coaching regime of Johannes Kekana he made a major breakthrough at the 2012 South African Half Marathon Championships, placing fourth in 62:29.
Hot and cold
After finishing third at the 2013 South African World Cross Country Championship Trials he earned selection for the IAAF World Cross Country Championships in Bydgoszcz. Desmond was elated to earn the call up but endured a challenging experience, placing 87th in the men's senior race.
"I had never run on snow and it was so painful for me," he explains. "I didn't run well because of the snow."
Nonetheless, Desmond learned from the experience and later that year made his marathon debut in his adopted home city of Johannesburg.
Completing the 42.2km distance at an altitude of more than 1700m was always going to be a tough test and the hot conditions further eroded his endurance reserves.
Finishing eighth in a time of 2:19:08 – more than five minutes behind the race winner, Shadrack Kemboi of Kenya – Desmond explains: "I was excited to run that race but I really suffered in the final 8km. I was feeling the pain."
Brutal in Beijing
The following year he posted a sizeable marathon PB of 2:16:14 for seventh in Cape Town and in 2015 he trimmed almost a minute from that mark to claim third in the Santiago Marathon in Chile.
Later that year he represented his country in the World Championships marathon in Beijing. However, in a race where more than a third of the field failed to finish, chiefly because of the oppressive heat, the South African struggled to 41st in 2:34:11.
"It was nice to race (Wilson) Kipsang (a former world marathon record-holder) and the top guys but I remember it was very hot in Beijing. I felt terrible at the finish."
Ramaala's recipe
In May 2016 Desmond moved across the city to be coached by Hendrick. For the World Championship marathoner it seemed a perfectly logical step.
"I saw other guys (athletes) coached by Hendrick had all run good times," explains Desmond. "That was my motivation to join him."
Just four months later, the man from Limpopo had benefited enormously from Hendrick's influence, wiping more than three-and-a-half minutes from his marathon PB to record 2:11:33 for sixth in Cape Town.
"I was not surprised by the time because I was training better every day and I was becoming stronger," he adds.
In the loop
Training an average of 180km per week as part of Hendrick's NNRT group has helped develop the shy South African into a respected international performer.
Carrying out much of his training around a 3.5km loop in Johannesburg's Zoo Lake might not be for everyone but for Desmond the route could not be better.
"I don't find it boring, it is good for the mind," insists Desmond, whose training partners include South African 5000m champion Precious Mashele and Maxime Chaumeton, a top 30 finisher in the U20 race at the 2019 World Cross Country Championships.  
On his NN Running Team debut at the 2017 Rotterdam Marathon, Desmond bagged a PB of 2:10:51 to place 12th to continue his upward trajectory only for stomach issues to hamper his efforts in the marathon at the London World Championships later that year, where he finished 21st.
Game changer
Desmond went on to enjoy the most successful day of his career so far, when winning the 2018 Beppu Oita Marathon in Japan. Slipping some 200m off the pace set by Hayato Sonoda at 30km, the South African's prospects of a maiden marathon appeared to be fading. However, drawing on his reserves he caught the Japanese athlete at 35km before finishing three seconds ahead of Sonoda to claim the race win courtesy of a new PB of 2:09:31.
"The win changed everything and (the money earned) helped build my family house," adds Desmond of his four bedroom home.
Future proof
Earlier this year Desmond placed ninth in the defence of his Beppu Oita Marathon title – albeit in the second fastest mark of his career (2:10:42) – and given that he ran a half-marathon PB of 61:50 in Port Elizabeth last year and also grabbed a 5000m bronze at the South African Championships earlier this year he is right to be confident his best days are still ahead of him.
"I'm certainly ready to run the World Championships again or Olympic Games," says Desmond, who is a big admirer of South African rapper Cassper Nyovest. "I love running. It is a huge part of my life."