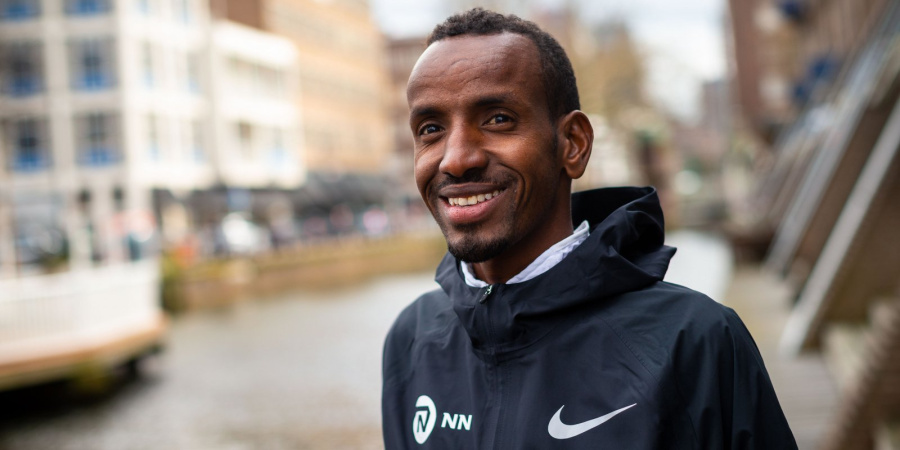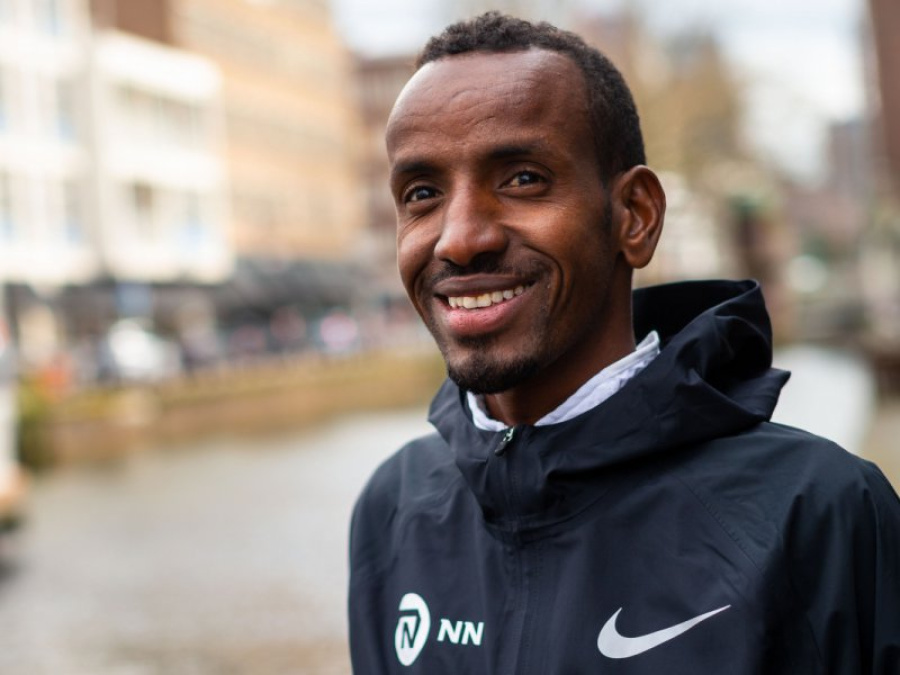 Five Significant Moments
The NN Running distance star Bashir Abdi, who in April posted a huge new personal best and Belgian record time of 2:07:03, reflects on five moments in his life which form some vivid and lasting memories for the 30-year-old.
1 – Seeing snow for the first time
The first time I experienced snow as a 13-year-old was a big moment for me. The night before I had arrived in Belgium from Ethiopia with my father, sister and two brothers to greet my mother, whom I had not seen for four years; it was very emotional. I then travelled by train from the airport in Brussels to start a new life in my mother's home in Ghent. The next day shortly after waking up I looked out of the window and saw this blanket of white. I'd never seen snow before and I thought it was sugar or salt. The cars were moving so slowly I wondered why people couldn't drive?
I thought the white would feel nice and hot but when I went outside it felt cold and wet. This is when my mother came after me to say I should be wearing gloves and a jacket to protect me from the cold and that what I was actually touching was snow! I will remember this moment for the rest of my life.
2 – Meeting Mo
I remember first meeting Mo Farah at the 2008 European Cross Country Championships in Brussels. It was such an inspirational moment and very motivating moment for me. I'd started running at a track club the previous year when someone at the club mentioned there was this British superstar athlete coming to Brussels to compete at the Euro Cross. I'd seen him a couple of times before on TV and I was aware of Mo's Somali background (Bashir was born in Somali too), so I was keen to see him in the flesh. After he came out of the big tent where the podium celebrations (Farah had finished second that day behind Sergey Lebid of Ukraine) had taken place I asked for his autograph. I thought, if Mo could run and reach a high level, then why couldn't I? It was very motivating.
3 – Mother's death
My mother, Marjan, passed away in April, 2011, and, really, after that day everything changed for me. She was always such a positive person, so energetic. She was the woman who took her family from Somalia to Belgium for a better life. She would always do everything for us. If things were going badly she would help sort out any problems. She would always think of others and would regularly send money to the family back to Somalia.
I remember going on holiday to Gothenburg, Sweden with my brother Ibrahim. We received a phone call from my mother saying she was not feeling very well and that her stomach was in pain. This was not like my mother because she rarely complains but after a visit to the doctors she was diagnosed with stomach cancer.
She very quickly declined. Her appetite disappeared, she quickly started to look different and she later sadly passed away. It was one of the toughest moments of my life. It was so sad to have seen my mother – a strong women – become so powerless.
It was like my life had stopped because my mother did everything for me. She has supported me when I started playing soccer and later once I started running. After she was no longer around, life became very hard.
4 – Visiting Ethiopia for the first time
Visiting Ethiopia for the first time in January, 2012 had a profound impact on me. I had flown out of Addis Ababa on my journey to Belgium as a teenage boy but after returning to Ethiopia for a training trip with my friend and fellow athlete Bert Misplon (a Belgian middle-distance runner) we went to Asela near where Haile Gebrselassie and Tirunesh Dibaba grew up. The reality of what was life was like there really opened my eyes. Outside of Addis Ababa we saw how hard life was, particularly for women and children, in Ethiopia. It made me feel very appreciative of the life I had in Belgium.
Bert is a guy with a big heart and that is when we thought of the idea of setting up a foundation to help children. Even here in Ghent they are many children from poor backgrounds with little opportunity to join a sports club. We work with around 32 schools in the city and give them one-hour of sport after school. Inspired by seeing those kids in Ethiopia we would love in the future to set up water drilling projects in Africa and ensure more kids are given a good education, as well as sporting opportunities. Seeing a kid smile by playing sport gives me so much energy. Sport is such a powerful tool to bring people together. 
5 – Birth of daughter
The birth of my first child, daughter, Khadra, on October 1, 2018 was a huge moment in my life. I get so much energy from just being in her presence and seeing her smile; it is a great feeling. Even though she is still very young, she is growing up so fast. When I am with her it makes me forget any other worries or concerns I may have. Since Khadra was born I also have so much respect for all mothers.