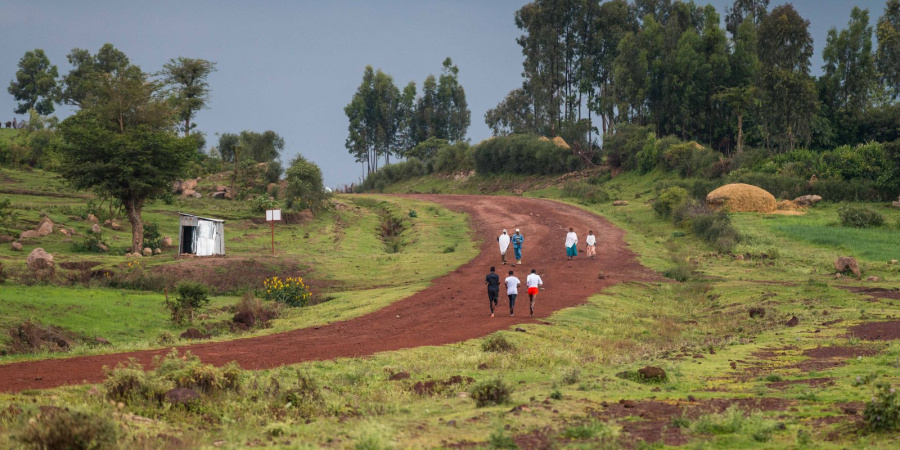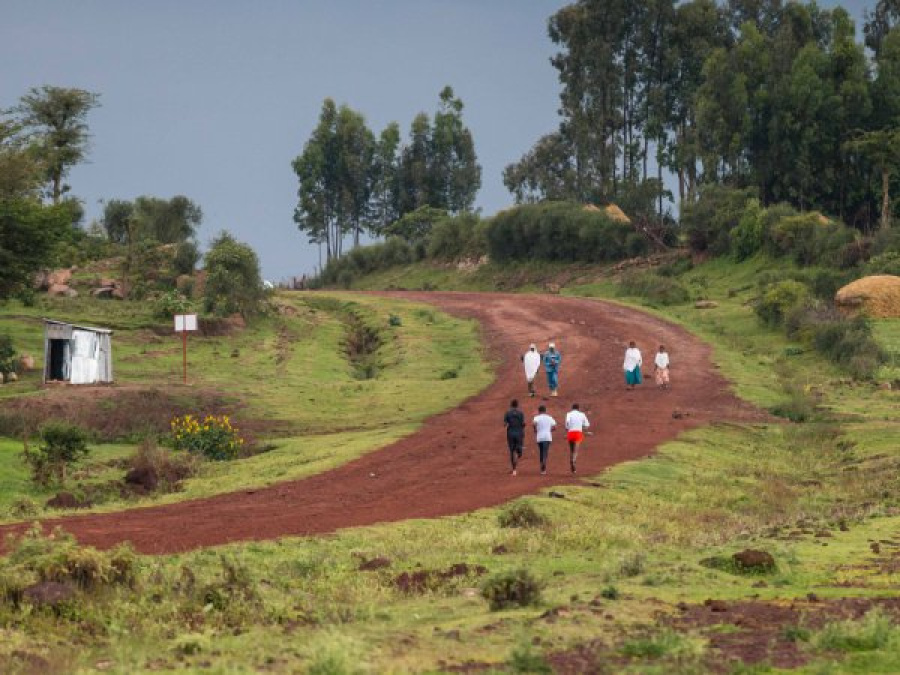 Hard Core
The healing hands of Sjors Schipaanboord have played a key role in supporting the NN Running Team's contingent of world-class Ethiopian athletes. We chat to the Dutch physio to find out more about his role and how he has adapted to life in Addis Ababa.
African adventure
Following in the footsteps of his father and fuelled by a desire to help people, Sjors Schipaanboord studied as a physiotherapist in Nieuwegein near the historic city of Utrecht in central Holland. Following graduation, Sjors spent time working with athletes in endurance sports, tennis and powerlifting. However, it was working for a stint with former Global Sport Communication physio Vinne Los which acted as the gateway to his involvement with the NNRT.
"Vinne, who had worked in Ethiopia as a physio with the NN Running Team, asked me if I would be interested in talking to Global about the position as NN Running Team physio in Ethiopia," he explains. "I like travelling and experiencing new cultures, so it was definitely something that interested me."
Building a community
Opting to take up the challenge, Sjors arrived to live in Ethiopia with his girlfriend, Filipa Matias, in September of last year. However, the cultural adjustment was not easy and it took time to settle into their new environment.
"The first few months were really tough because everything was new and we didn't have any friends," he explains. "However, once we had a house and a car life became a lot easier. I would say 50 per cent of the job is helping the athletes as a physio and the other 50 per cent is getting them to earn your trust, which you partly achieve by respecting their culture. This took time to build, but once we made that connection the Ethiopian people welcome as part of the family."
Work life
Regularly treating between 15 and 20 athletes as part of the training groups of coaches Getaneh Tessema, Tessema Abshero and Getamesay Molla and also working with three-time Olympic champion Kenenisa Bekele; the days can be long and intense.
Typically working with the athletes out the Global Sport Communication offices in Addis Ababa or at training bases in Sendafa, Sululta and Kality, Sjors insists they are two main elements to his role.
"Of course we carry out regular massage with the athletes but the most important part of my role is to get them to do pre-hab exercises," he explains. "This make their core stronger, which helps avoid injury. I watch them run and give them different exercises according to their needs. So if I see that an athlete's right knee is moving inward – then this could be because of a lack of hip strength or a blocked ankle – I would give them some prescribed pre-hab exercises to help fix the potential weakness."
Language barrier
One of the more demanding aspects of the role is communication. Sjors speaks a few words of Amharic (the main language spoken in Ethiopia) and many Ethiopian's speak limited English.
"It is difficult but the most important thing is to talk with the coaches and trainers," explains Sjors. "I can communicate with Getaneh (a former Dutch athlete who was born in Ethiopia) in Dutch and can speak to Getamesay and Tessema in English."
Sjors will also regularly update the Global Sports Communication Ethiopian Manager Daan van den Berg on his work with the athletes.
Culture vulture
Sjors and his girlfriend are gradually assimilating into Ethiopian life. They have taken a shine to Ethiopian coffee "everybody likes it and it is their number one export" he explains. He enjoys Ethiopian food such as injera and has embraced the stunning Ethiopian countryside. "We like to go out exploring on weekends," he explains. "We often come across hyenas but they are really scared of humans and often run off!"
He also been taken aback by the typical Ethiopian athlete's attitude to injury and their high levels of pain tolerance.
"If we are dealing with a western athlete and they've got a niggle they'll rest up for a few days," he explains. "Yet often if an Ethiopian has an injury they'll often be back training the next day. They have an amazing ability to switch off pain. It is unbelievable."
The Family Guy
Now fully accepted by the Ethiopian athletes, Sjors and his girlfriend have been blown away by their hospitality.
"I feel now like part of the family," he explains. "The athletes introduce me to their friends and family. Mimi (Belete) and her husband, for example, have been so friendly. I treat Mimi at her house and I cannot leave without them making me breakfast or lunch!"