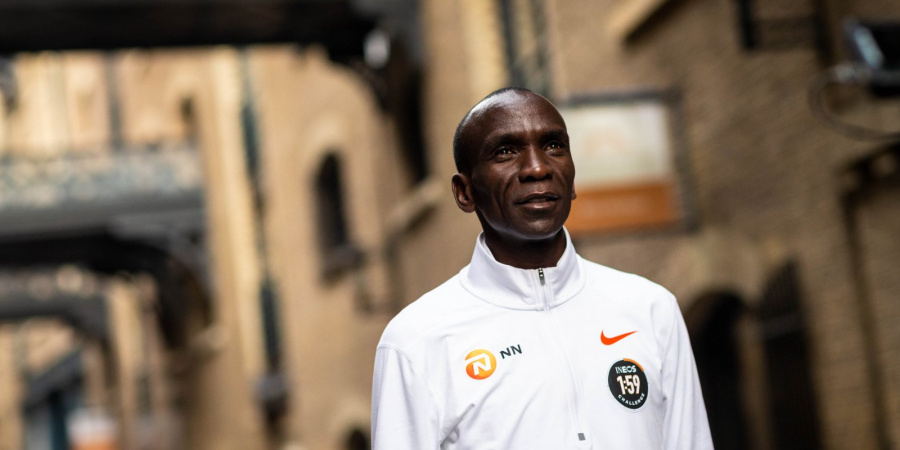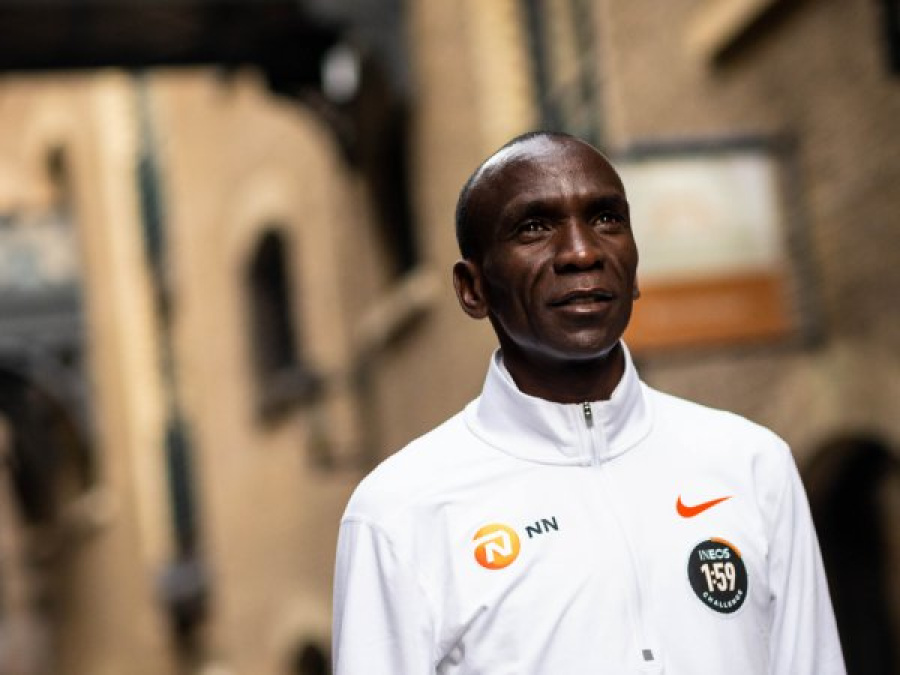 The 1:59 club
NN Running Team superstar Eliud Kipchoge is attempting the INEOS 1:59 Challenge in Vienna in October. We ask his Kaptagat-based training partners their thoughts on Eliud's ground-breaking bid for history.
Geoffrey Kamworor – The three-time Wold Half Marathon champion, two-time World Cross Country gold medallist and 2017 New York City Marathon champion.
We are excited about the challenge. As training mates we are his brothers and we are happy to have Eliud around because he is the greatest marathoner in the world. The INEOS 1:59 Challenge is a golden opportunity and we really believe in him. There are many elements that make Eliud special. Firstly, he is very disciplined and secondly he is very humble and he values everyone the same. He is also very hard working and focused in training and also very responsible. He is punctual for training, he hangs around with the right people and he receives the right advice. As we train with him and know him well I believe he can run a sub-two-hour marathon. Since the Breaking2 Project in 2017 he has run faster and faster and with the support and passion of others around him and because of his own self-belief I believe he will do it."
Abdi Nageeye – The Dutch marathon record-holder with a best time of 2:06:17.

This opportunity has come at the right time for Eliud. Every marathon he is running quicker and smashing his PB. He can take inspiration from the Dutch swimmer, Maarten van der Weijden. He has recently completed the 195km Elfstedentocht swim, which many said it was impossible. The first time he attempted it he fell ill while swimming and had to be hauled from the water. Many said it was dangerous to attempt such a feat.
But he went back, trained hard and he managed to achieve his goal at the second time of asking. Eliud can take heart from this having come so close the first time to breaking two hours in 2017. Eliud has improved since 2017, the organisation, the management can also improve, so what is 26 seconds? He is a like priest when he runs; he trains so hard and his discipline is on a crazy level.
Augustine Choge – The former Commonwealth 5000m champion and World Indoor 3000m silver medallist of Kenya.
As a friend of Eliud for 15 years and having been selected as a pacemaker for the INEOS 1:59 Challenge means a lot to be. In terms of whether he can break the two-hour barrier; anything is possible. In fact, I am extremely confident because I have seen the focus in his training and his form is better than ever. I have seen the support he has in camp from his team-mates and the support team. If Eliud is successful it will be a success for all of us. He is a man of the people. We have seen him develop into the best marathoner. We are proud of what he has done and should he achieve a sub-two-hour marathon that will show us nothing is impossible.
Selly Chepyego – The 2:23 marathoner and Kenyan World Championship marathon representative.
"I am longing for the day to come. Eliud is our leader, like our older brother. We are definitely following his progress step by step. I am so excited. Even my children at home tell me they want to shake his hand and wish him good luck. Aside from Eliud as a runner he is a very unique person. He is a disciplined person and such a humble man. He loves everybody and does not discriminate. Can he do it? It is possible. When we look at him in training we are in the best position to judge. Surely, it is possible."
Laban Korir – The 2:05 marathoner and 2019 World Championship marathon representative for Kenya.
I am excited for the INEOS 1:59 challenge, even though I'm a little disappointed I won't be pace-making because I'll be racing in the marathon at the IAAF World Championships the week before. I was a pacemaker as part of the Breaking2 Project and it was an unbelievable experience. Eliud is special because of his consistency in training. He can maintain his pace in all forms of training: fartlek, speed session or a long run. He is always so relaxed even on the 40km long runs. At the moment he is so comfortable in training and stronger than at other times. I'm confident he can do it because in Monza (as part of Breaking2) he only missed it by 26 seconds but since then he has made big improvements. He broke the world record with a 2:01:39 run in Berlin. He has since set the course record and recorded the second fastest time in history with 2:02:37 in London. I am confident he is ready to perform.