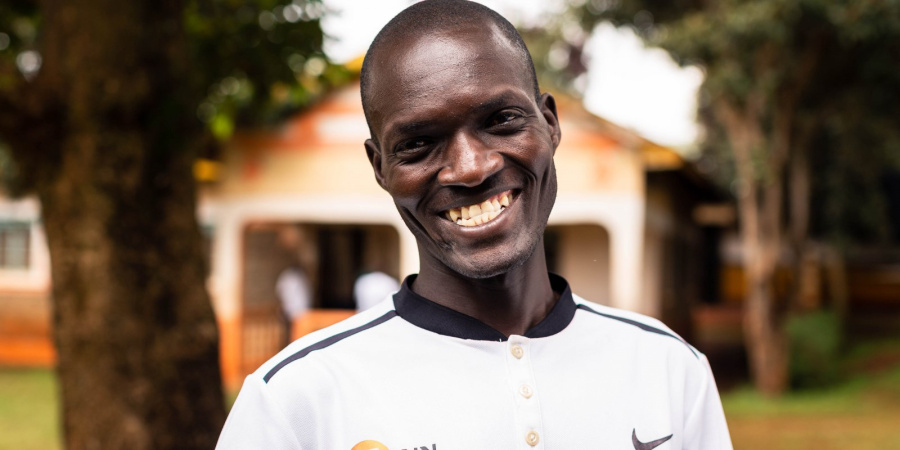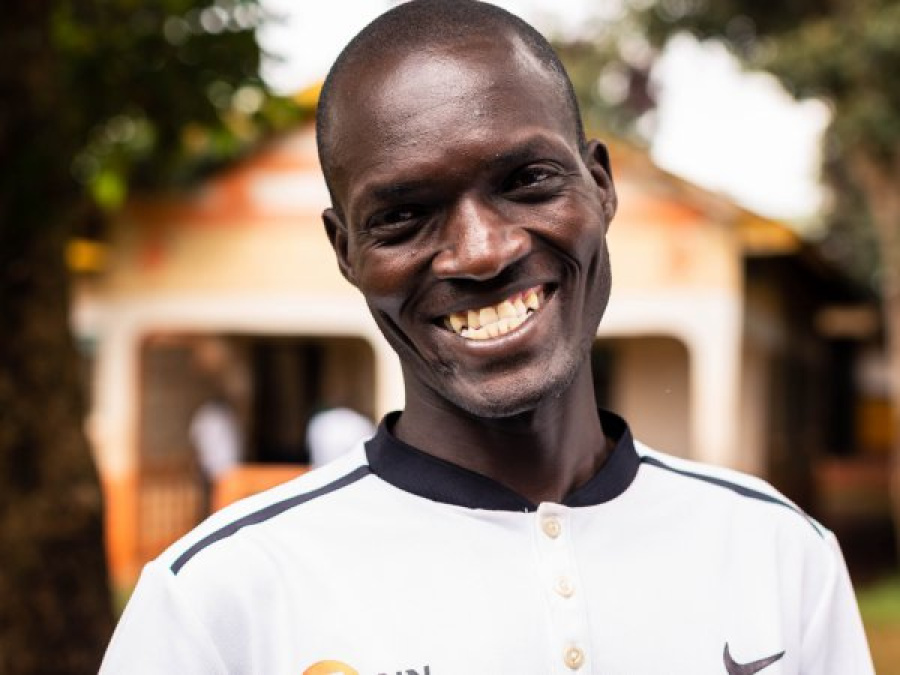 Introducing Stephen Kissa
Stephen Kissa is developing a growing reputation as one of the leading performers out of the NNRT camp in Kapchorwa, Uganda. We find out more about the Ugandan 10km record-holder on the road.
Early inspirations
Raised the eldest of five siblings in the small village of Sosho, just 5km from Kapchorwa, Stephen began his athletics journey at high school. Inspired to run by the feats former World and Olympic marathon champion Stephen Kiprotich and double Commonwealth gold medallist Moses Kipsiro, he enjoyed some early success over the 5000m and 10,000m.
"I knew Stephen and Moses were good runners and they were doing well, so I thought; why can't I run too?" explains Stephen of his fellow Ugandans.
Prison break
After leaving high school and in an effort to develop his running career he joined the police club. In 2013 he placed a solid fifth in the steeplechase at the Ugandan Championships. Later joining the prisons club and offered a job as a prison guard proved a turning point in his career.
"It (the job) made me a free person and allowed me to train harder," he explains.
Global chances
In 2015 he produced a noteworthy performance to finish second behind NN Running Team superstar and World 15km record-holder Joshua Cheptegei over 5000m at his national championships. But his big breakthrough came when winning selection for the six-strong Ugandan team at the 2017 World Cross Country Championships held on home soil in Kampala.
There he finished a solid 52nd – a performance which earned the attention of Global Sport Communication manager Jurrie van der Velden. After a meeting between the pair – Stephen was given a "two to three week" training programme before he was asked to fulfil the role of pacemaker at the TCS World 10km event in Bengaluru in India.
"I was told to pace until 5km and if I had the energy, I was free to finish the race," he adds. "I was lying second but then someone beat me in the final 100m and I finished third. I was happy with the performance. It was nice to place third."
Joshua's influence
Joining the NNRT training camp in Kapchorwa, Stephen has revelled in being a part of a high performance running environment.
Working under a training programme set by his coach, Addy Ruiter, he also draws inspiration from his training partner, Joshua Cheptegei.
"He is always calm and a good man," explains Stephen of the reigning World Cross Country champion. "He gives lots of good advice, he shows us the value of concentration and focus and makes us work hard."
Continued progression
An untimely bout of malaria cost Stephen dearly at the World Championships in London, where he finished a distant 15th in the 5000m heats. But after making a full recovery he gave a truer reflection of his ability by finishing second over 10km in Durban in 28:05 and eighth at the iconic Seven Hills race in Nijmegen in 43:43.
Last year he continued to go from strength to strength; setting a 5000m PB of 13:10.93 an impressive 10km road best of 27:47 in Durban and claimed victory over 15km in the Montferland Run.
"2018 was a blessed year, but I know it is only the beginning," says Stephen, who is married to Juliet and is father to two boys; Kaptire, aged five and, Joshua, seven months.
Ten KM tenacity
Enjoying a trouble-free build up to the 2019 campaign, Stephen has continued to make progress. In January he raced to a 10km road PB of 27:24 for runner-up before wiping a further 11 seconds from that mark to break the national record in Laredo, Spain in March. His 27:13 was 3 seconds faster than the previous record of Joshua Cheptegei.
"I was not expecting to run that quickly," explains Stephen of his performance in Laredo. "When I saw it I said, 'wow'. It gave me a lot of confidence."
Road aspirations
Stephen has since performed admirably on the track – posting a 10,000m PB of 27:47.66 in Nijmegen in June – and while he plans to target the 5000m at the World Championships in Doha later this year his long-term ambitions lie on the road.
"I would like to secure a medal at the Olympic Games (on the track) and in the longer term I hope to run half marathons and marathons," he adds.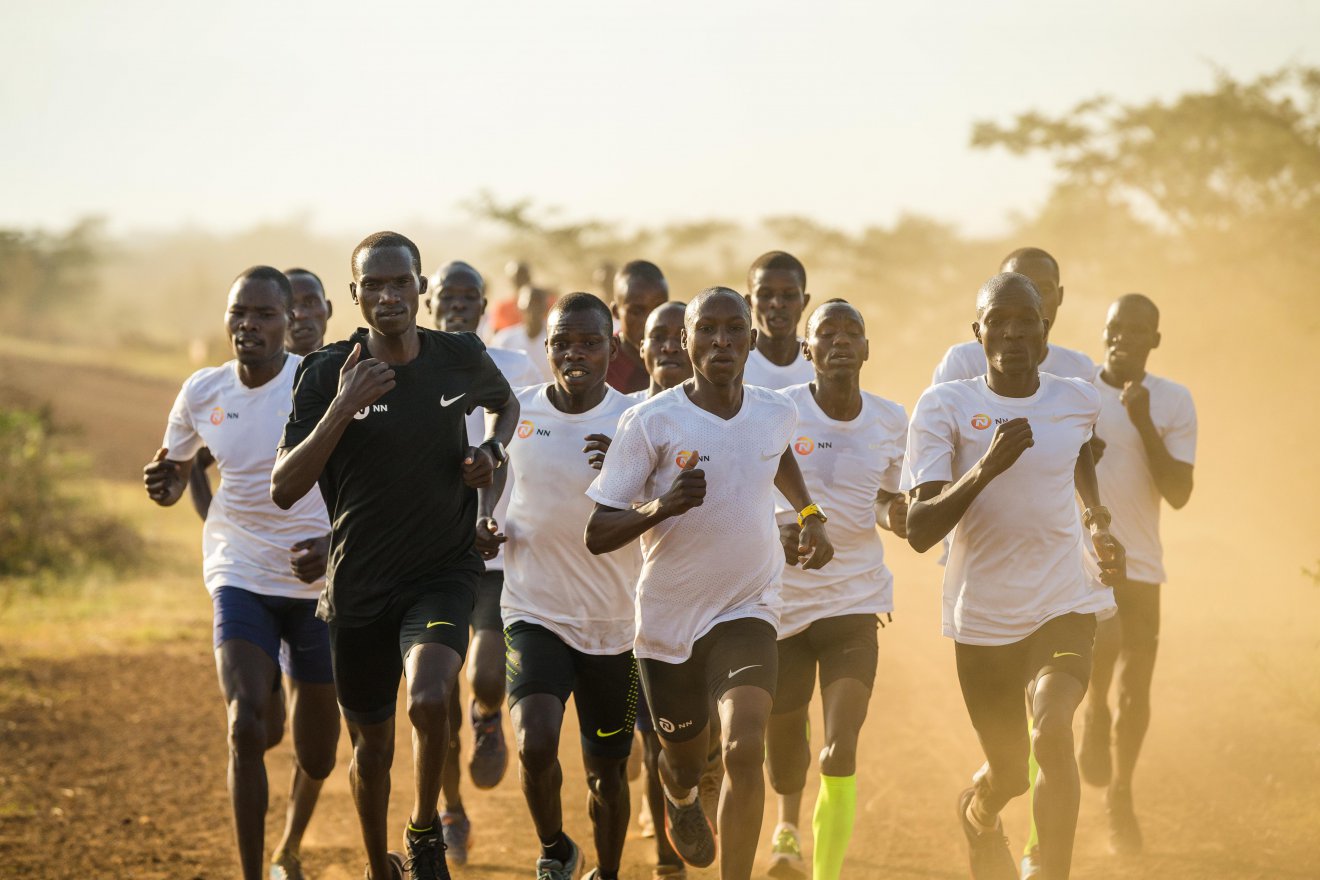 Stephen's Strengths
Jurrie, the manager of Stephen, believes the 23-year-old athlete possesses a combination of qualities which will allow him to flourish.
"Stephen is all about hard work and determination," explains Jurrie. "He may not have the best running style but his strengths lie in his determination, hard work and knowing the limits of his body. He rarely over-paces in the early stages of a race and he knows what his body can and can't handle."
Childhood accident
A big fan of Kalenjin music and an enthusiastic follower of Premier League football giants Liverpool FC – he also revealed the reason why he has a scar running diagonally from the side of his mouth to his chin.
"I was playing near a cow which was eating something," explains Stephen, who was aged around eight at the time. "It assumed I was trying to take the food and attacked me with its horn."
Life transformation
Running has immeasurable transformed the life of Stephen. It has given him the chance to travel the world and his earnings in the sport has allowed him to buy a plot of land to grow crops and keep animals.
It is not an opportunity he plans to squander.
"I have a gift for running and I intend to make the most of it," he adds.