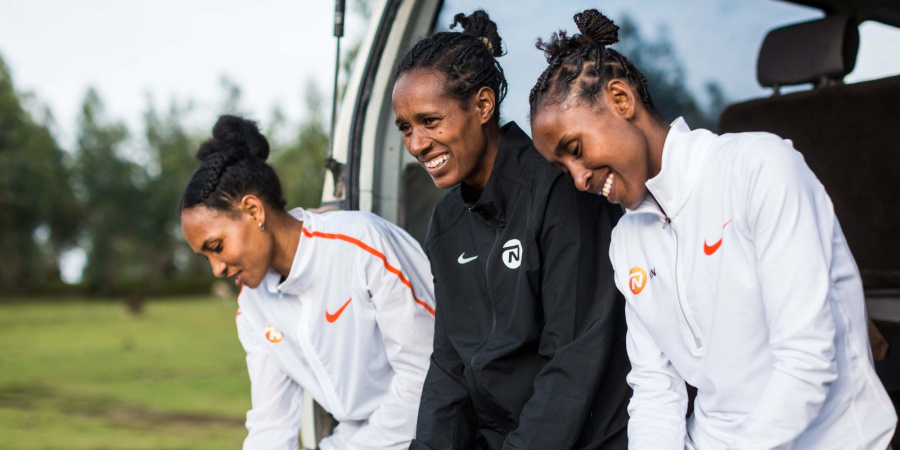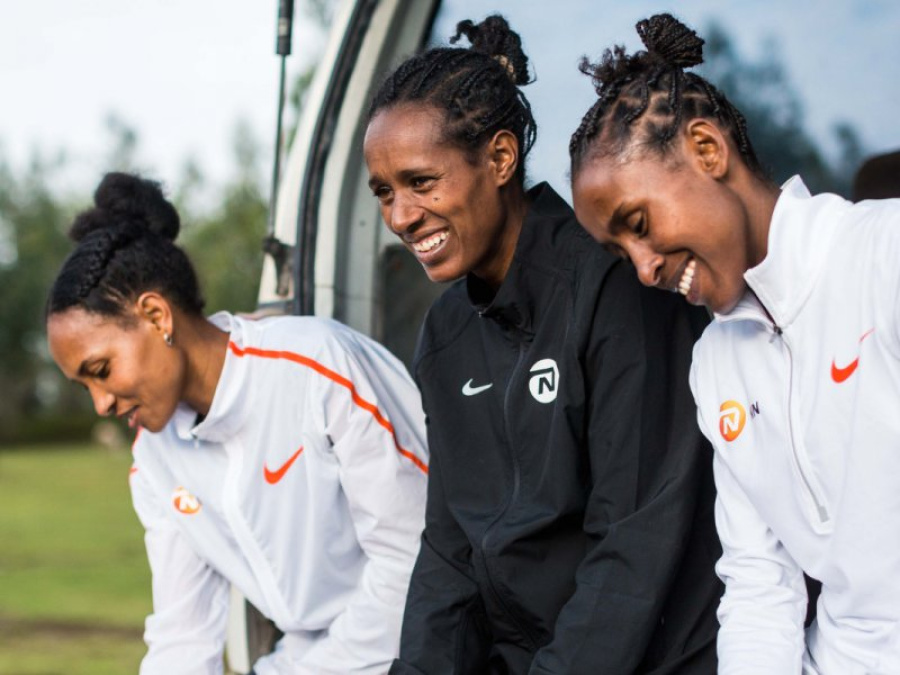 Introducing Ashete Bekere
After claiming eye-catching wins in her past two marathons in Valencia (2:21:14) and Rotterdam (2:22:55) Ashete Bekere is one of the rising stars of the NN Running Team. We take a look at the athletics journey of the experienced Ethiopian.
Road graduation
Growing up the youngest of seven siblings in the village of Birte in Arsi zone – the same region which has spawned Ethiopian running icons such as Haile Gebrselassie, Kenenisa Bekele and Tirunesh Dibaba – Ashete started her sporting life as an enthusiastic midfielder with the school football team.
However, at the age of "13 or 14" and possessing "long legs", which quickly eat up the ground, she was encouraged to try running.
Ashete quickly discovered her calling and after winning a 5000m race on the track she was recruited by the Oromia Police Club.
"After joining the club, a coach assigned me to run the half marathon and moved me away from track running," explains Ashete. "I've been a road runner ever since."
Marathon maiden
Ashete quickly graduated to the marathon and made her debut over the 42.2km distance with a 2:39 performance in India back in 2008.
With more than ten years of experience in the marathon, the Ethiopian has performed in a range of races across various continents.
However, she made a significant breakthrough at the 2013 Kosice Peace Marathon, recording a personal best and course record of 2:27:47.
"I wanted to run 2:26, but the time was very satisfying," she explains of her performance in the historic Slovakian marathon.
Getamesay's influence
After linking up with her current coach, Getamesay Molla, Ashete continued to make big progress. In 2014 she wiped almost three minutes from her personal best time to run 2:24:59 to place third in a high-class race in Frankfurt. Ashete improved further at the 2015 Dubai Marathon, recording 2:23:43 for a ninth place finish.
Getamsay is a strong coach with a strong training system which nicely combines speed, speed endurance and pure endurance work.
Back to the future
Ashete then spent a period of time working with another coach. However, her marathon performances regressed. At the 2016 Toronto Waterfront Marathon, Ashete endured a period of sickness leading into the race and collapsed at 20km before bravely completing the race for fourth in a time 2:33:18.
In 2017 she competed in marathons in Seoul, Lanzhou and Mexico City but signed up with Global Sports Communication and reconnected with Getamesay's group 16 months ago.
"She re-joined our team because she had started to run slower times than when she was previously with our training group," explains Getamesay. "She has always been a very strong runner with very good endurance. She is always very comfortable on the long runs in training."
Valencia breakthrough
Back under Getamesay's guidance, the tall athlete enjoyed a good preparation for the Valencia Marathon and produced a stunning race last December. Wiping more than two minutes from her personal best in a Spanish all-comers record of 2:21:14, Ashete claimed the biggest win of her career to date.
"I wanted to run a quick time of 2:20-2:21 as I knew this would open the door for other races," she explains. "It was also motivating to see that my good friend and training partner Leul Gebrselassie won the men's race."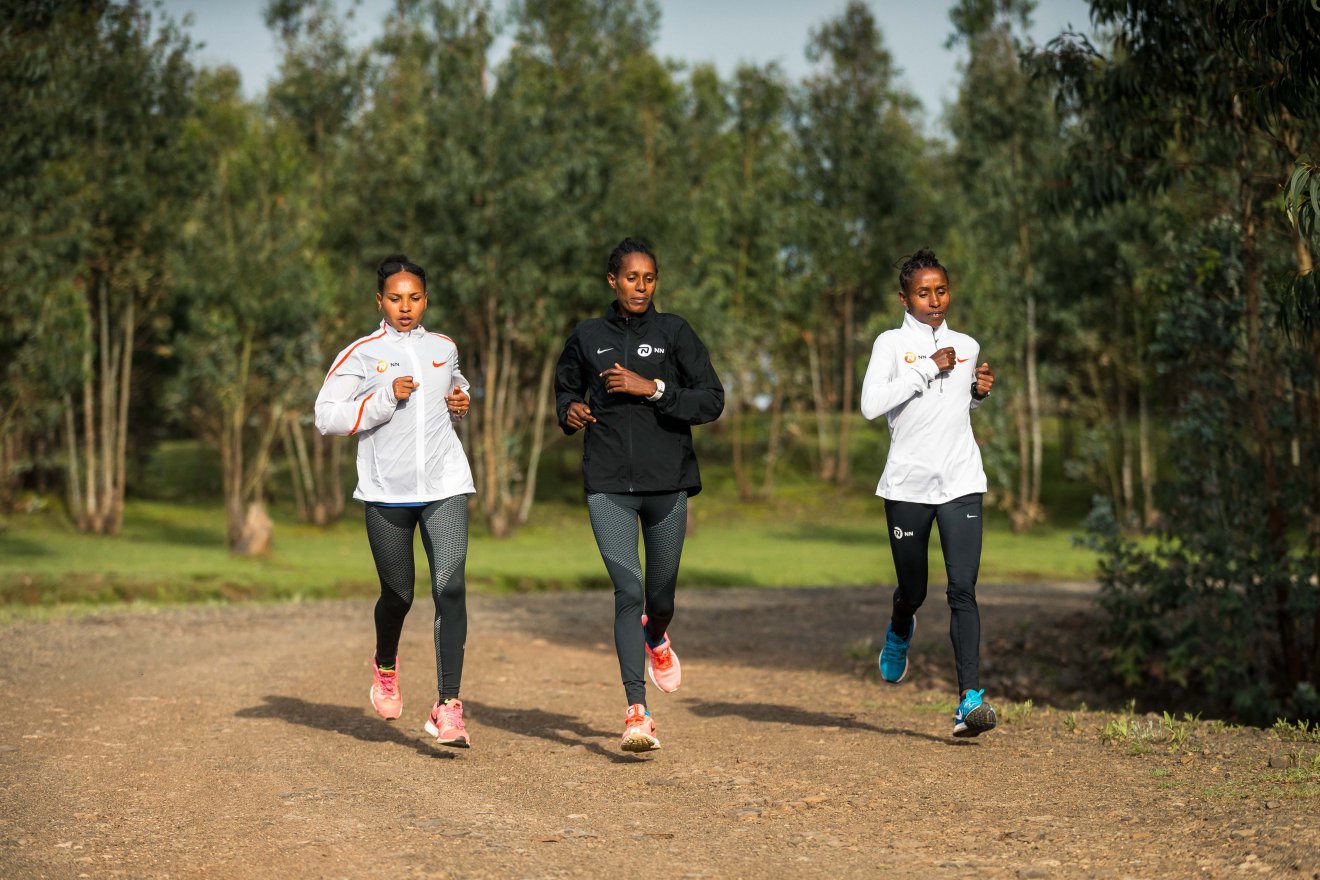 Rotterdam Rapture
Despite suffering an untimely bout of sickness a week before she was due to leave for her next marathon in Rotterdam, Ashete produced another top quality display to clinch victory in hot conditions by a victory margin of more than half-a-minute in 2:22:55.
Hoping to run a slightly quicker time, Ashete was, nonetheless, delighted to complete back-to-back marathons wins and fully acknowledges the key role her training partners have played in her success.
My good results are down to the very strong group I train with.
"I train with a special group of ladies (including two-time Amsterdam Marathon winner Tadelech Bekele and Azmera Gebru and Azmera Abreha, who placed second and third in this year's Paris Marathon). We are all similar in performance levels. We have good communication with each other, we help pass water to each other on training runs and push each other hard."
Passion for Fashion
Married to Tilahun, she has wisely invested her recent winnings into four houses in the Ethiopian capital city of Addis and one house in Asela.
A keen shopper and dedicated follower of the latest fashions (Ashete was dropped off at the local market following this interview), the Ethiopian marathon star, whose long-term target is to compete at the Tokyo 2020 Olympics, remains passionate about her sport for several reasons.
"The first reason is the financial rewards from running," she says. "The second reason is the opportunity to present Ethiopia in a positive way and thirdly, running has given me the chance to visit many different cities in many different countries."