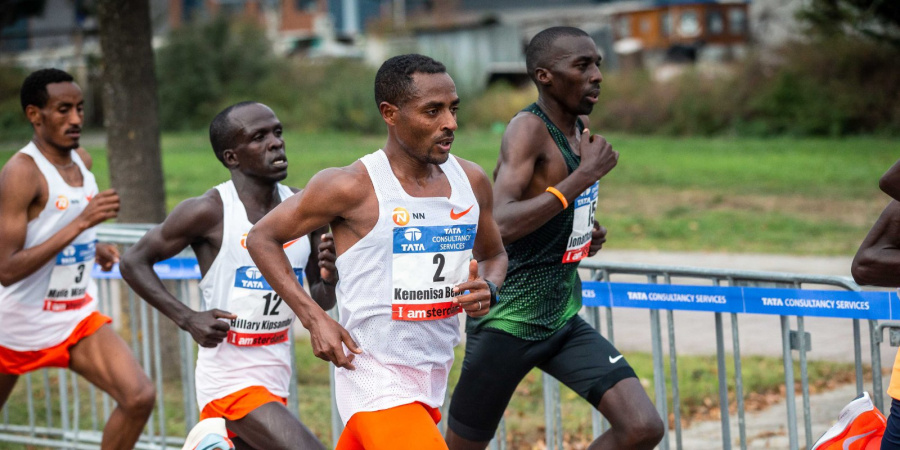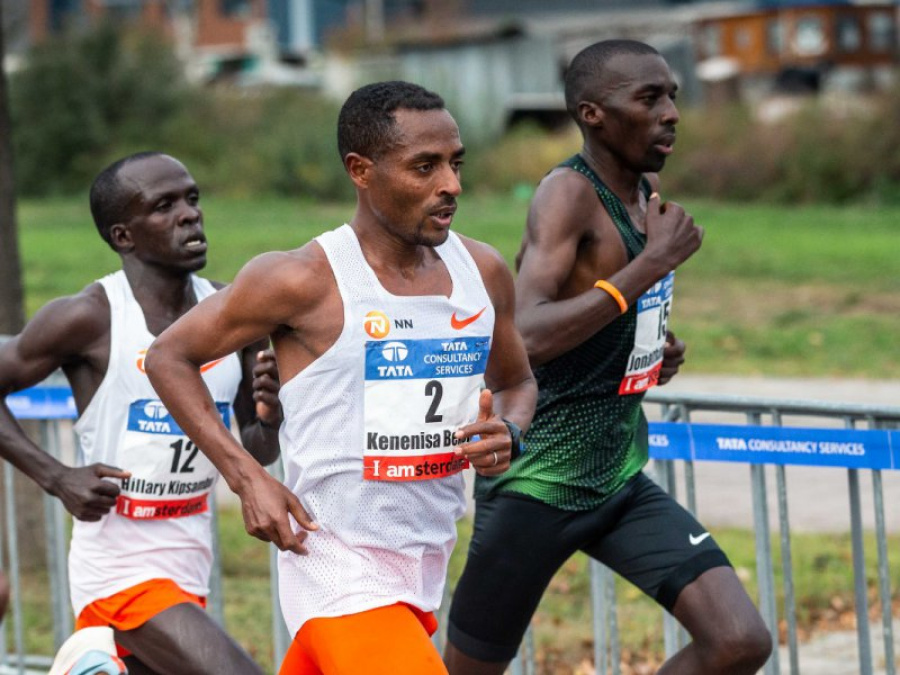 Team building
The Ethiopian star of the NN Running Team has been bedevilled by injury for much of his marathon career. Yet a recent training trip to the Netherlands could have provided the long-awaited reboot to the Ethiopian's stellar running career.
As a winner of three Olympic track titles and owner of the world 5000m and 10,000m records, Kenenisa Bekele is commonly regarded as the greatest long-distance track runner is history.
For the best part of a decade, the Ethiopian maestro of track and cross country sucked up global titles for fun snaring an incomparable 18 during a majestic career.
Yet since starting out on his marathon odyssey almost ten years ago, Kenenisa has been unable to consistently translate that track dominance to the road.
Injuries have been the root cause of his frustration. A calf rupture in 2010 proved the trigger for a body imbalance, which has created all manner of medical issues.
Injuries to ankle, calf, Achilles tendon, back, hips, hamstring and foot have all badly hampered his training and consequently led to some mixed results in the marathon.
During the relatively short periods when Kenenisa's body has not betrayed him he has given the world an exciting glimpse of his outrageous talent. At the 2016 Berlin Marathon he blitzed to a stunning Ethiopian record (since surpassed) of 2:03:03, which at the time was the second fastest marathon mark in history.
Yet that promise was all too quickly erased by the spectre of injury, which has stubbornly and persistently derailed his marathon development.
"I know I have not been able to achieve what I know I am capable of in the marathon," explains Kenenisa. "And I have been very discouraged because of the injuries. The injuries have moved from one place of the body to another. It has been a disaster."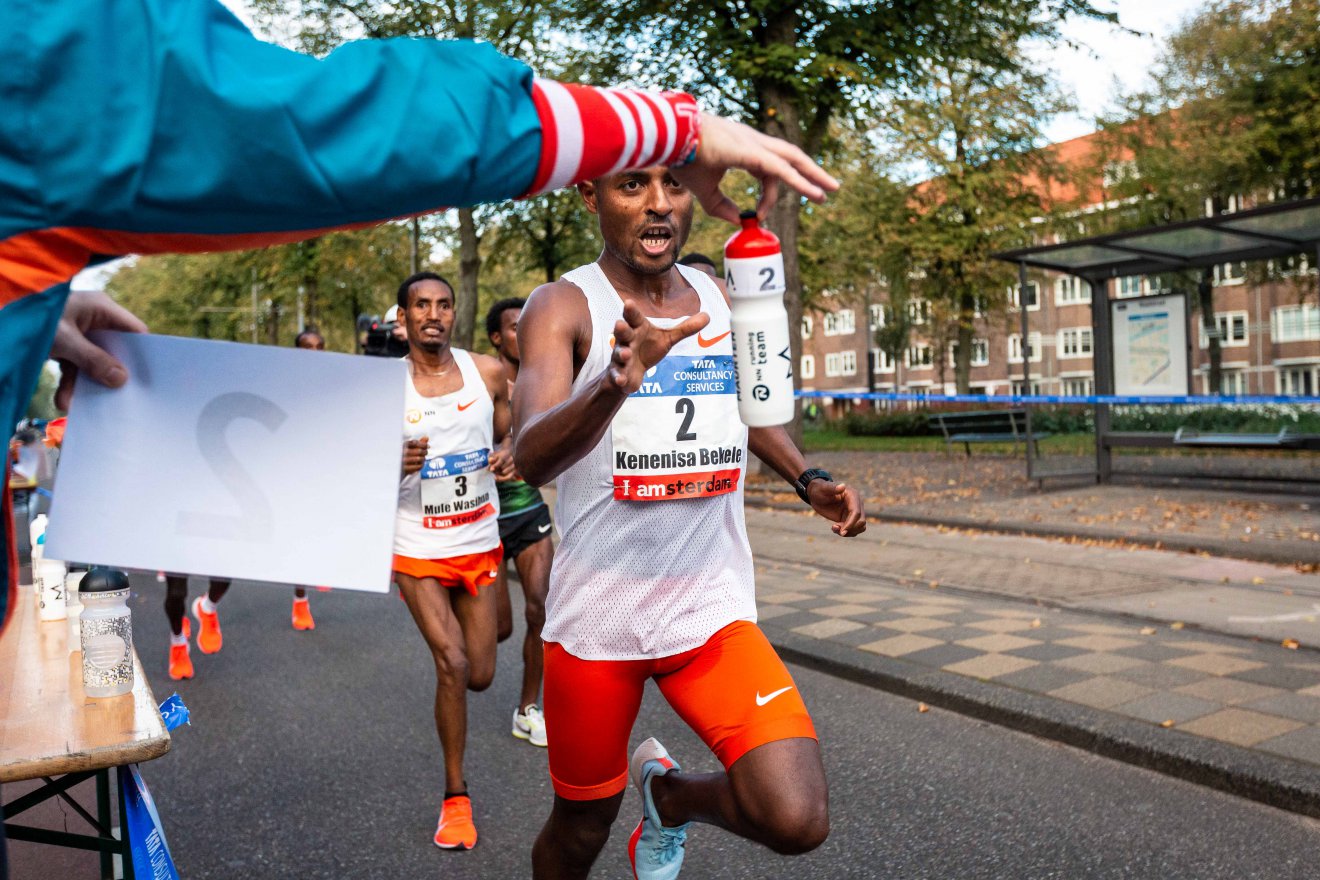 At the Amsterdam Marathon last October, Kenenisa was forced to abandon attempts to complete the race in the closing stages. Post-race it was discovered he has picked up a stress fracture of the femur. A knee injury followed.
This is when his management company – Global Sports Communication – with the full backing of his personal coach, Mersha Asrat, proposed a radical change of his training and lifestyle in order for Kenenisa to best fulfil his marathon potential.
"His life in Ethiopia is very busy and maybe this wasn't always the best way of ensuring the adequate rest and recovery between sessions," explains Jos Hermens, the director of Global Sport Communication and his long-term manager. "He is a businessman and, understandably, felt responsible for those businesses. His children mean the world to him and he wants to be the best father and family man he can be. But this sometimes meant he was juggling too many balls with not enough rest in his life."
"We said to Kenenisa; 'if you keep doing what you are doing you will have the same results, we have to try and change things. Why don't you spent two months based out of Nijmegen (where the Global Sports Communication offices are based) where you will receive the best medical treatment and can be closely monitored'?"
It was not an easy decision for Kenenisa to leave his family and business interests, but to his great credit the Ethiopian icon accepted and flew to the Netherlands in mid-May for an eight-week period.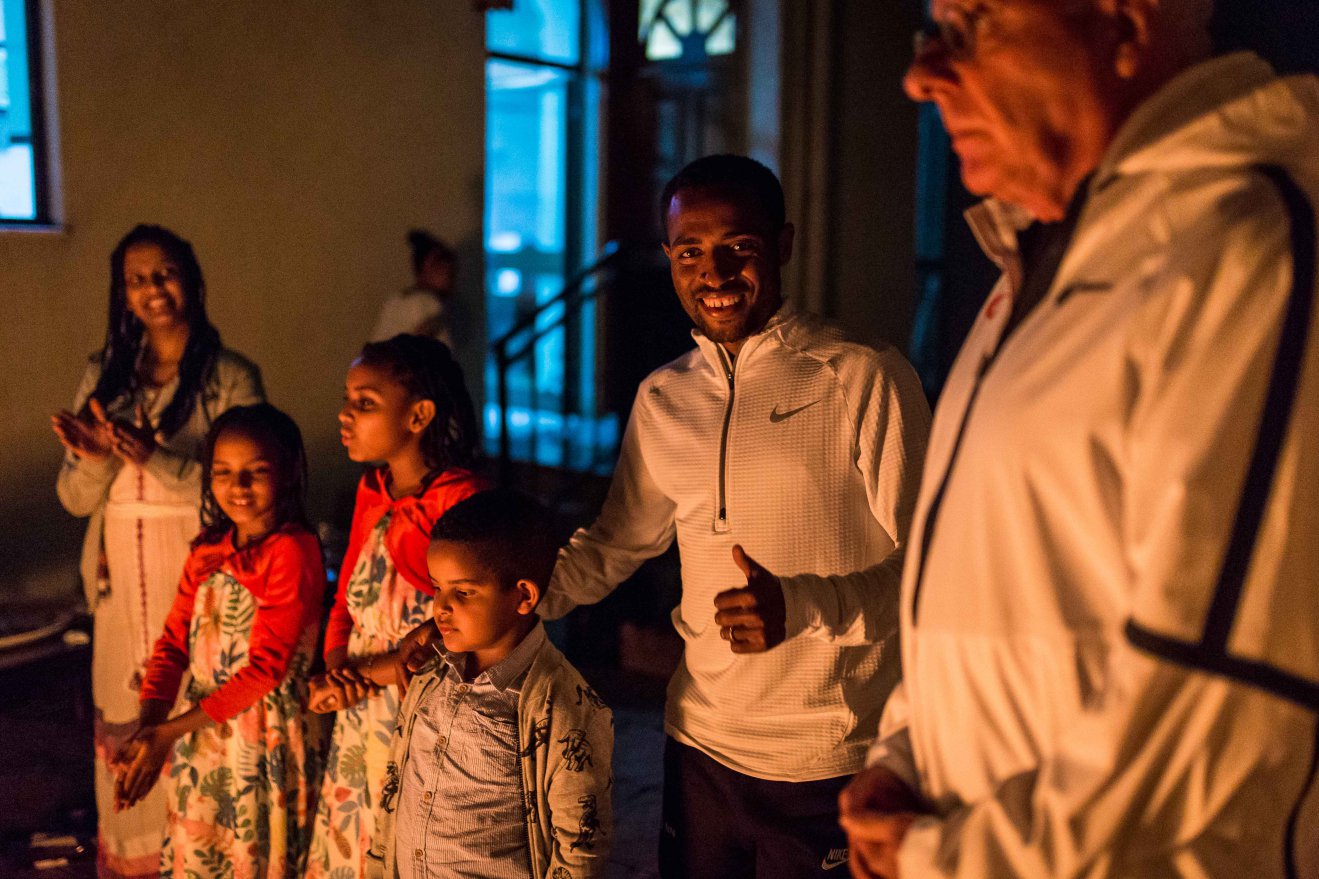 "Things are not easy for me," explains Kenenisa.
"I'm not a 20-year-old any more. My body and training require a different approach. But I still want to run a top-quality marathon before I retire. I'm very serious. I'm following my team's advice and doing my very best.
The first issue which needed addressing was the litany of injury problems Kenenisa had endured caused by an imbalance in his body. In Nijmegen he worked daily with Peter Eemers, the highly respected Dutch Physio.
Studying the Ethiopian's running technique via video analysis he discovered an issue in the ankle and hips and set about rectifying the issue with some very specific gym exercises which Peter amusingly branded "warm up for the GOAT (Greatest of all Time)".
Alongside the injury issues it was clear that Kenenisa has also arrived in Nijmegen overweight and this was leading to greater stress on the body.
As part of the plan, Kenenisa was connected with Armand Bettonviel, a leading Dutch sport nutritionist, who also works with world marathon record-holder Eliud Kipchoge and several other leading members of the NN Running Team. Armand put together a nutritional programme for Kenenisa with each meal diligently prepared in Nijmegen by Pauline Claessen.
"Back home in Ethiopia, Kenenisa couldn't get his weight quite right," explains Jos. "He was eating restaurant food from his hotel in Addis, but this isn't the best food for an athlete.
"Armand gave him a diet of simple, plain food, which included proteins, rice and potatoes, vegetables and high-fibre food with support from our partner, Daily Fresh Food.
"Kenenisa gave daily feedback; what he liked and what he didn't. If he ate too little, we would assess whether this would then have an effect on his training and make the necessary adjustments."
With all elements of the team in regular communication and a meticulous weekly training log maintained this also helped ensure that Kenenisa kept within the sweet spot of neither under-training (not maximising fitness) or over-training (which could lead to injury).
Carrying our regular therapy and conscientiously completing his daily exercises the injuries stayed away. During his two-month stay at the Global Sports Communication offices in suburban Nijmegen he lost a significant amount of weight and his weekly training load increased from a modest 45km during his first week to 150km of running through the forests and on the track in his final week in Holland.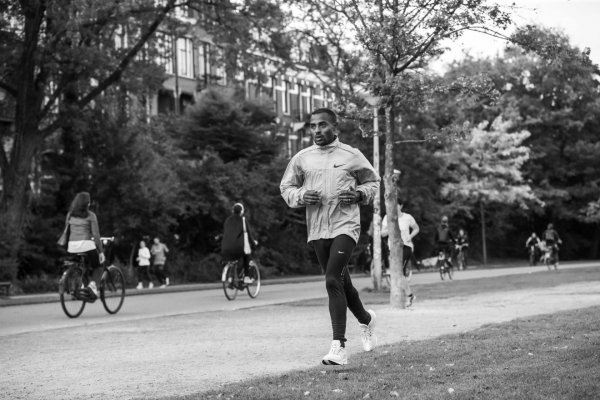 Meanwhile, there was another bonus of his time in Nijmegen. Without the distractions of family life or his business interests to attend he also gained the necessary rest and recovery the NN Running Team and his management craved.
Each day he managed to sleep for between one-and-a-half and two hours between his twice daily training sessions; his overall stint in Nijmegen regarded as a major step in his marathon rehabilitation.
"Kenenisa's time here went far better than we had hoped, and, for me, this not only reflects his incredible physical talent but also his mental toughness," explains Jos. "It was not easy for Kenenisa to make that move from Addis to Nijmegen but It was a joy to watch him develop and return to his old physique and unparalleled running style."
Since returning to Ethiopia and having picked up many good habits in Nijmegen, the 37-year-old athlete now keeps a much closer eye on his training, body maintenance and dietary regime and has continued to flourish back home in Addis Ababa.
His next goal is the Berlin Marathon on September 29, where he will be seeking to regain the title he last won three years earlier. In the longer-term the target is the Tokyo 2020 Olympic marathon.
If he shows himself capable and he is picked by the Ethiopian federation (for the Tokyo 2020 Olympics) then he can win a medal, explains Jos.
And with the support of the NN Running Team and Global Sports Communication only a fool would discount him.