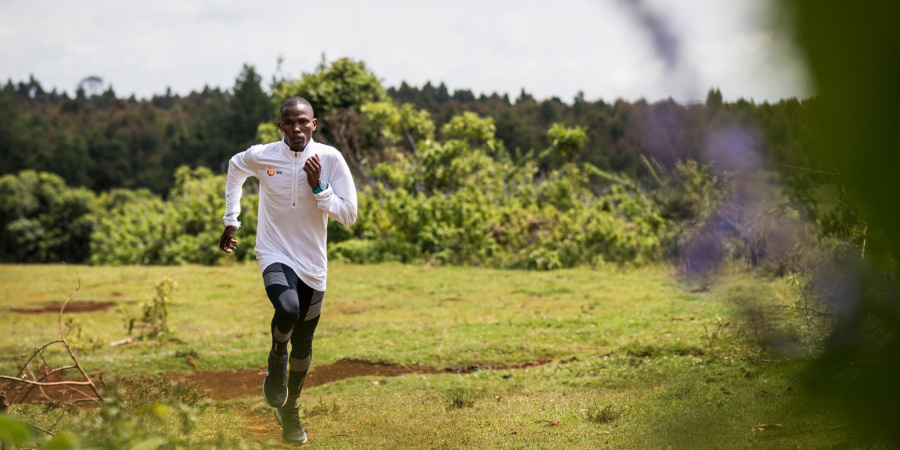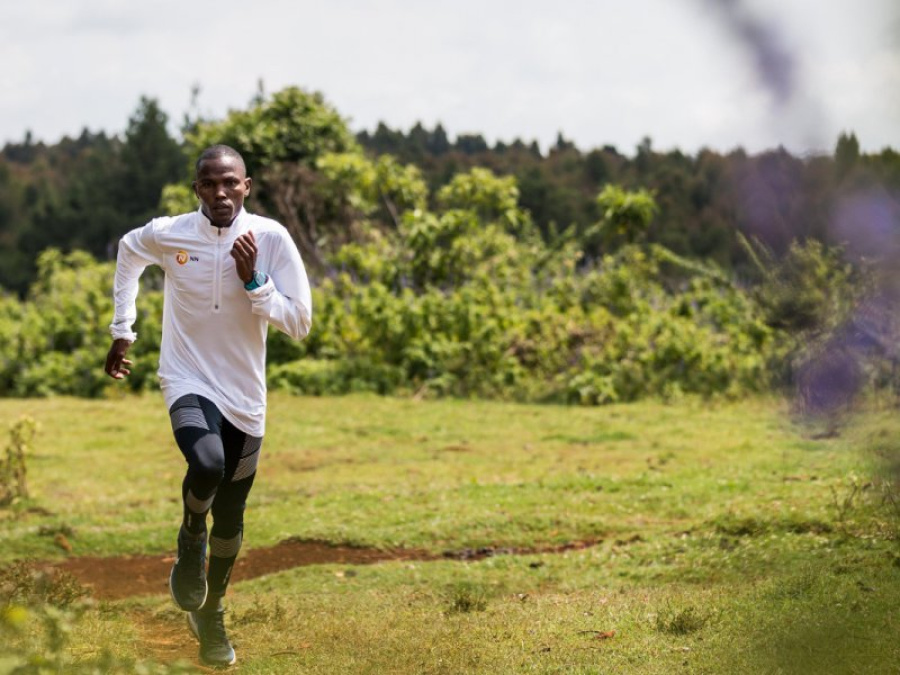 Laban's Kenyan dream
Laban Korir is set to make his debut in Kenyan colours at the IAAF World Championships, which begin in Doha later this month. We discover more of the marathon runner's journey which involves a large dose of persistence, perseverance and patience.
As one of the NN Running Team's most popular and consistent performers few would begrudge marathoner Laban Korir his opportunity to make his Kenyan debut at the forthcoming World Championships in Doha.
The ever-smiling 33-year-old athlete has battled away on the international road race scene for more than a decade without ever perhaps receiving the rewards his talent deserves.
But after the 2:05 performer was selected to compete in the Kenyan marathon team for the World Championships - which also includes Laban's fellow NNRT athlete and defending world champion Geoffrey Kirui – it was a huge moment for the diminutive Laban.
"After I got the message from Athletics Kenya (that I was in the team) I was very happy because it is not easy to make the Kenyan team in the marathon," he says. "You dream of making the Kenyan team but you think, no, it is not possible."
I was so proud to be selected. I want to represent my country well.
Raised in Lessos in Nandi County, Laban made a hugely impressive marathon bow back in 2011, recording the third fastest time by a marathon debutant to place second in the Amsterdam Marathon in 2:06:05.
The following year he performed respectably at both the Boston Marathon to place sixth – in brutally hot temperatures which soared to a high of 31c – and a respectable 11th in the Chicago Marathon (2:09:52).
In 2014 he entered the marathon winners' circle for the first time with victory in the Toronto Waterfront Marathon in 2:08:15 but perhaps the most impressive element to his from over the past three or four seasons has been his impressive consistency.
In 2016 he placed second in the Paris Marathon in 2:07:29 before running a personal best of 2:05:54 for fourth in the Amsterdam Marathon later that year.
The following year he was third in Rotterdam (2:06:25) followed by sixth in Amsterdam (2:07:01) and last year in the two Dutch cities he placed fourth in 2:05:58 and sixth in 2:06:33, respectively.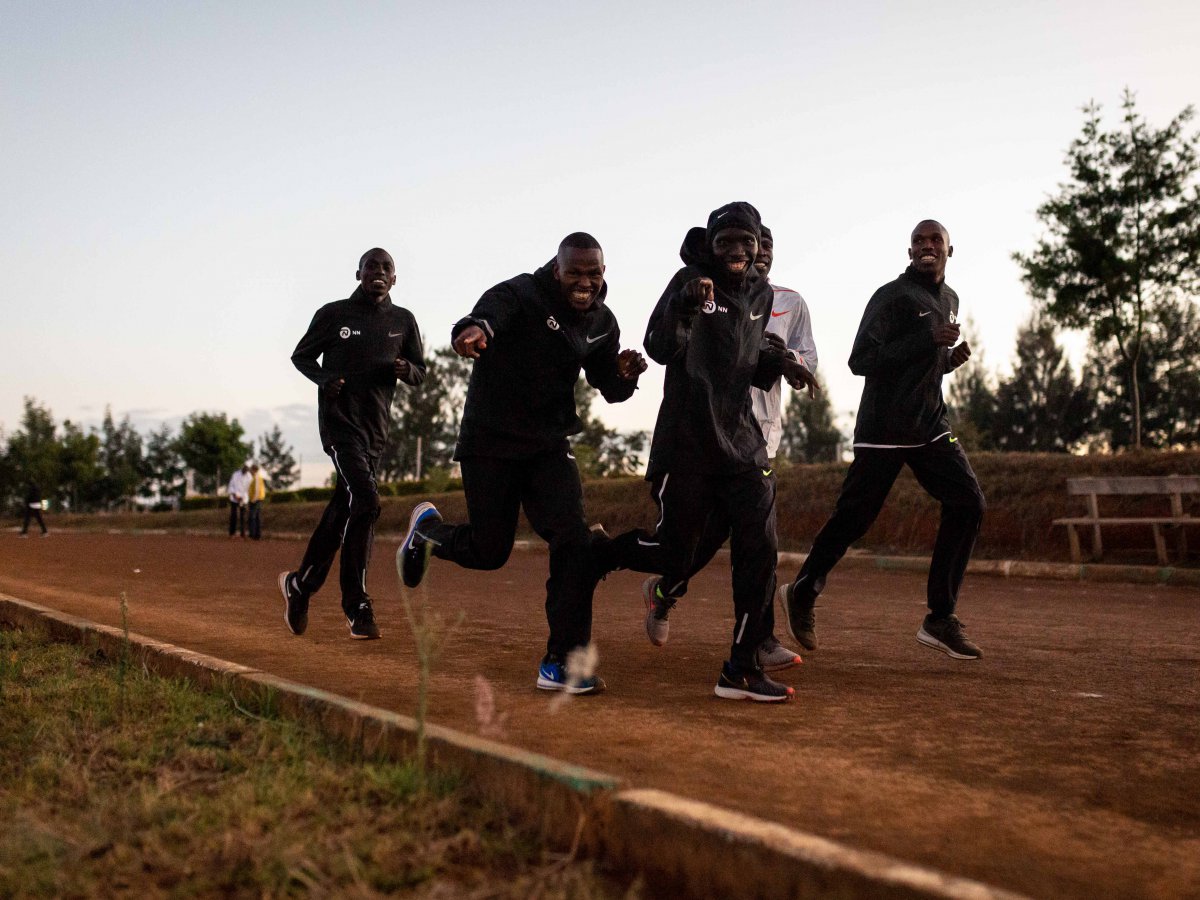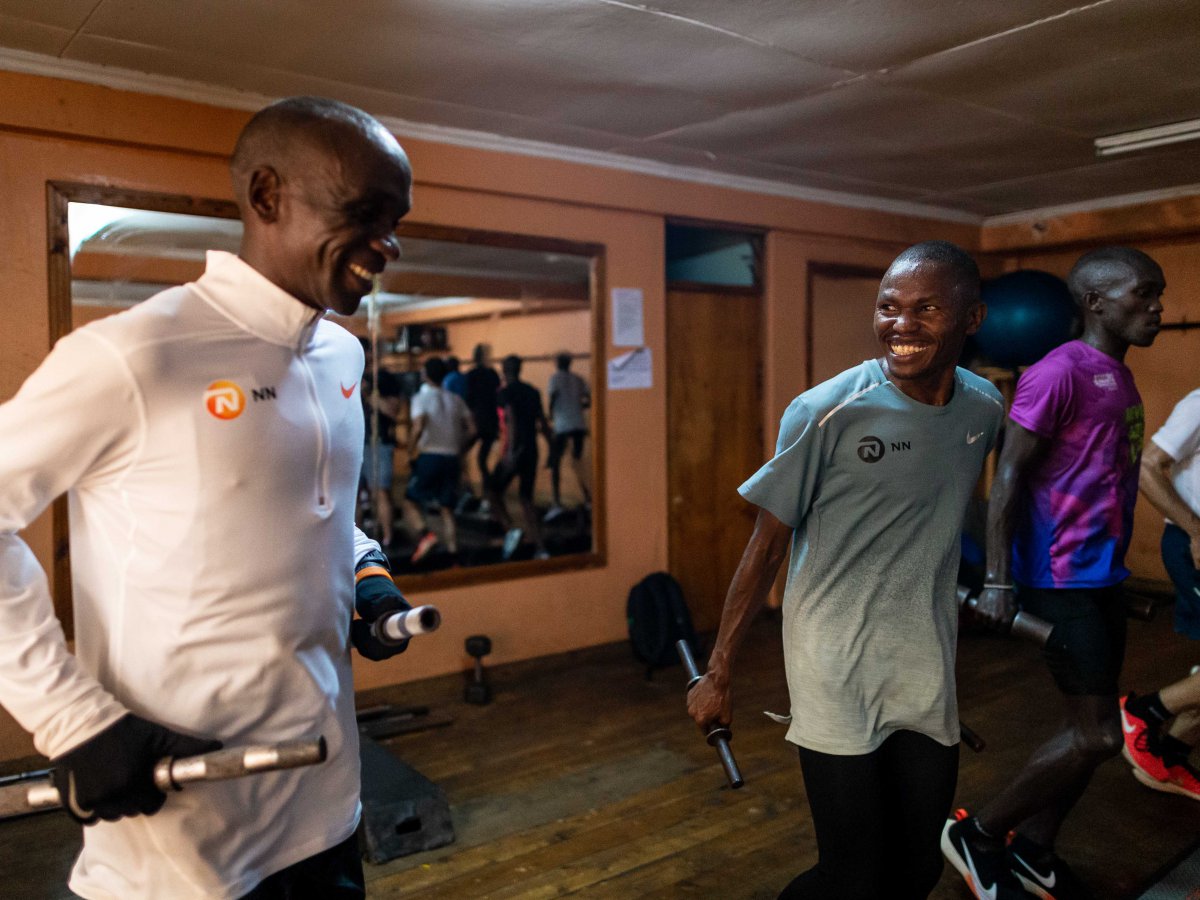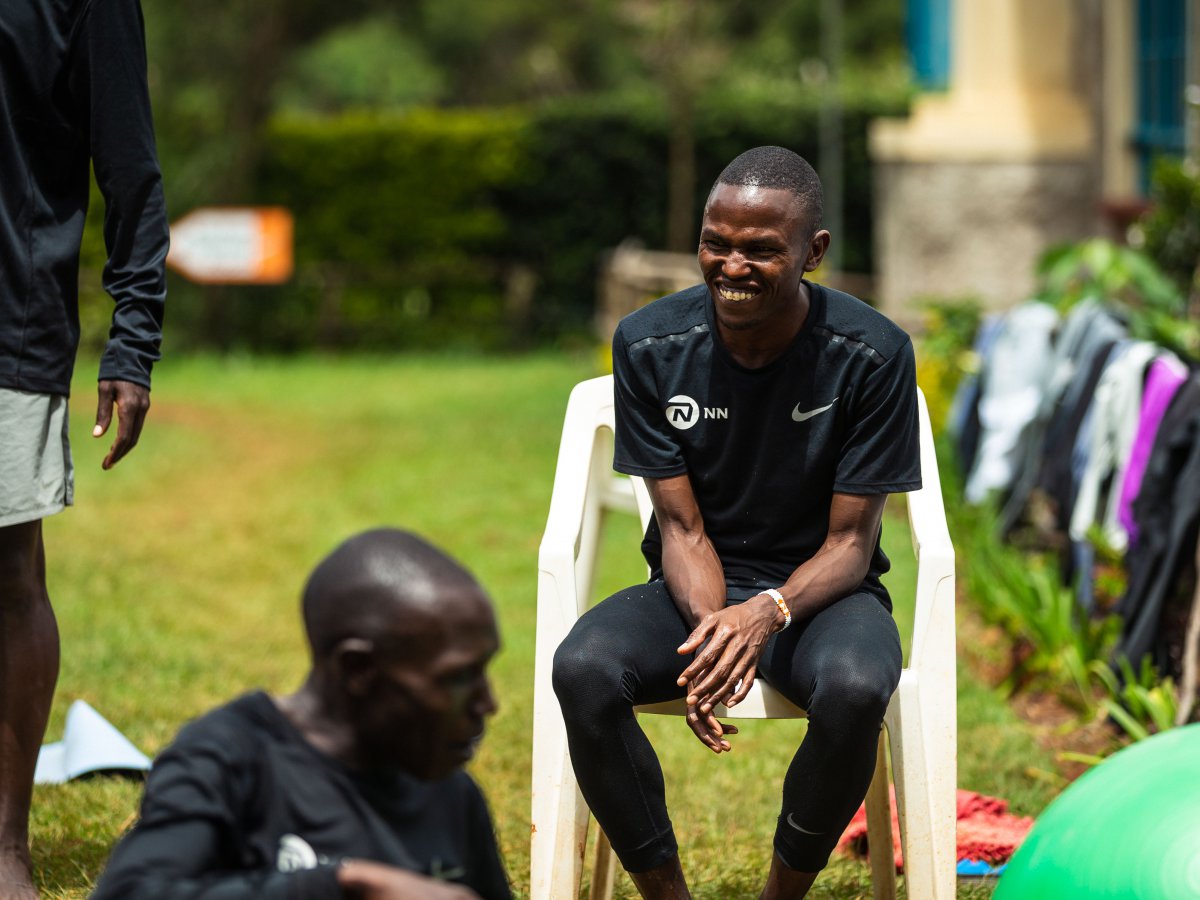 So what factors does Laban believe have contributed to his ability to perform to a consistently high level?
"If you are disciplined, work hard and are serious about every workout then this can lead to good results," he explains with his trademark grin.
Under closer examination his results in recent times are even more impressive when you consider injuries have hampered both his preparation and race-day performances.
At the 2018 Rotterdam Marathon, where he recorded the second fastest marathon of his career (2:05:58), he gamely battled on to the finish despite struggling with a muscle problem in his stomach.
"I controlled the race until around 30km or 35km to go but I had a muscle problem, which hurt me all the way. This is why I slowed a little. But in races we sometimes have to accept that these things happen and I was happy to run my second best ever time."
In last year's Amsterdam Marathon where he placed sixth in 2:06:33 he was nursing a hamstring injury and under the advice of his NN Running Team physio, Peter Nduhiu, he adopted a conservative pace at the start.
"I had to accept the situation and manage the pain," he explains. "From the second kilometre I was feeling the problem. I was proud of my efforts that day. I believe it is always better to finish the race then to drop out."
At the Barcelona Marathon in February a back injury picked up a week prior also badly compromised his efforts to produce his best, but once again showing an indomitable spirit he battled to the finish; recording a time of 2:09:36 for ninth.
"In my mind, I wanted to finish the race because I wanted to race at the World Championships," explains Laban, who has told of his provisional selection for the team in January, which was finally confirmed in May. "I have such a passion to represent my country."
Rushing to tell his wife, Doreen, the good news, Laban's preparations have since gone well for the World Championship marathon in Doha.
And given the unusual quirks of the marathon, which will be held at midnight in temperatures expected to exceed 30c, an athlete with Laban's resolve and resilience would seem a wise choice for such a tough examination.
"I run well in the heat and finished sixth at the Boston Marathon in 2012," he recalls. "The night time run (midnight start) is also very interesting. It is different from any other races and I am going to try to work hard to achieve something special and win a gold medal."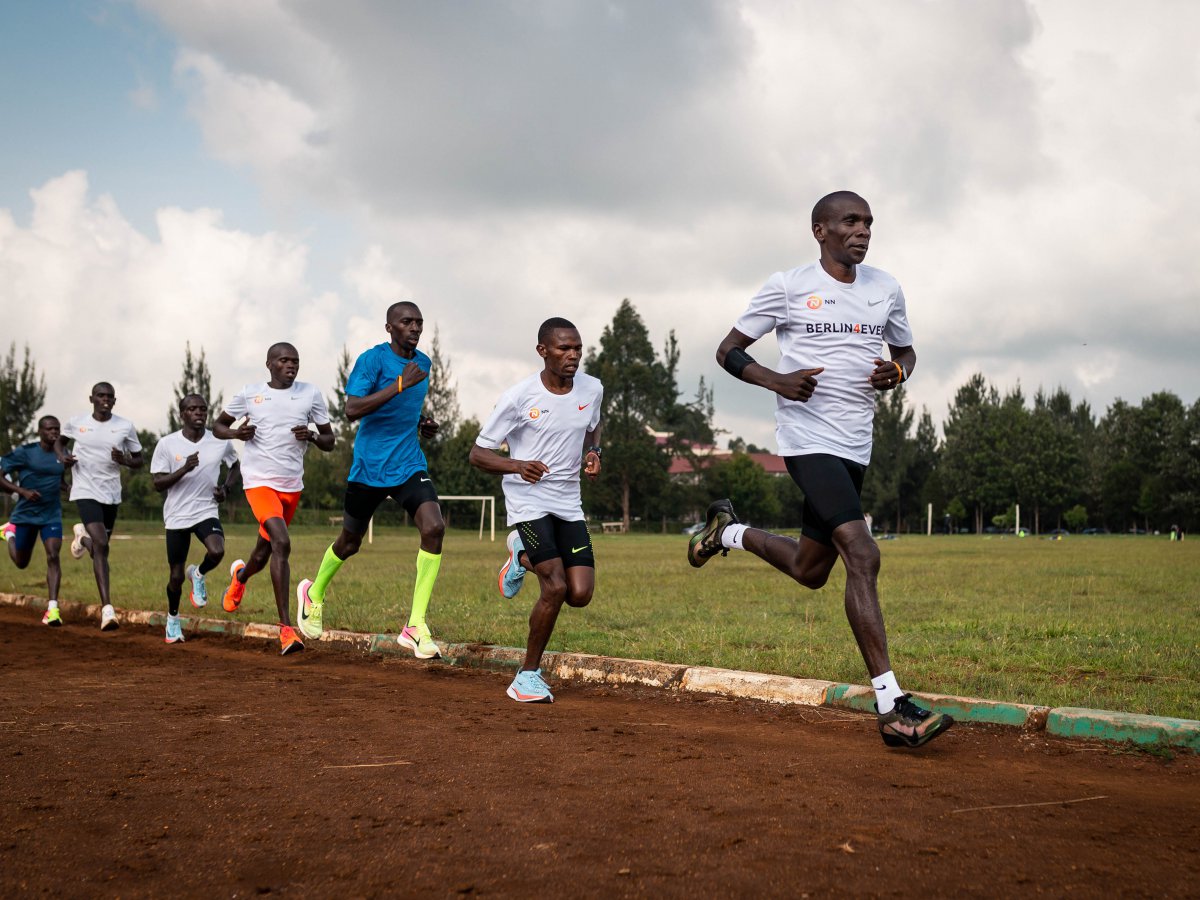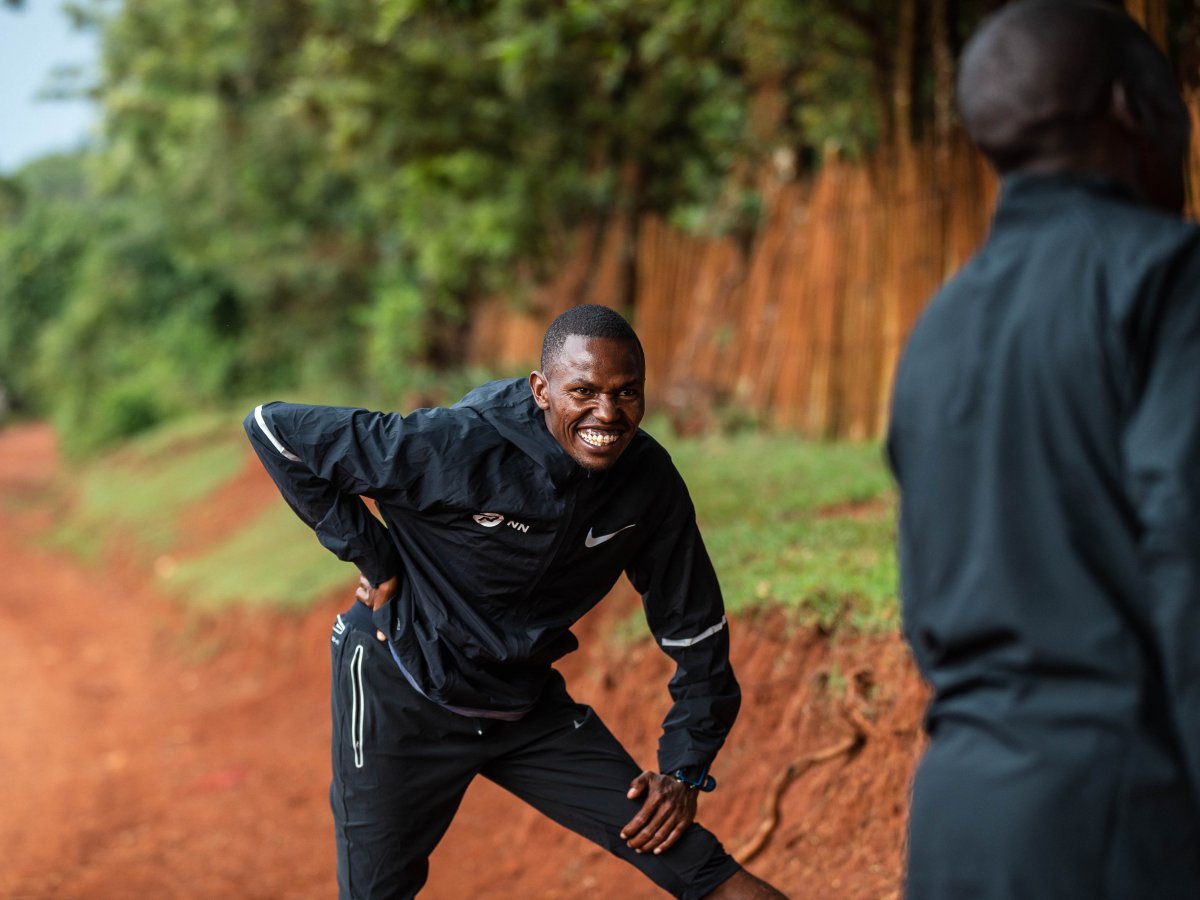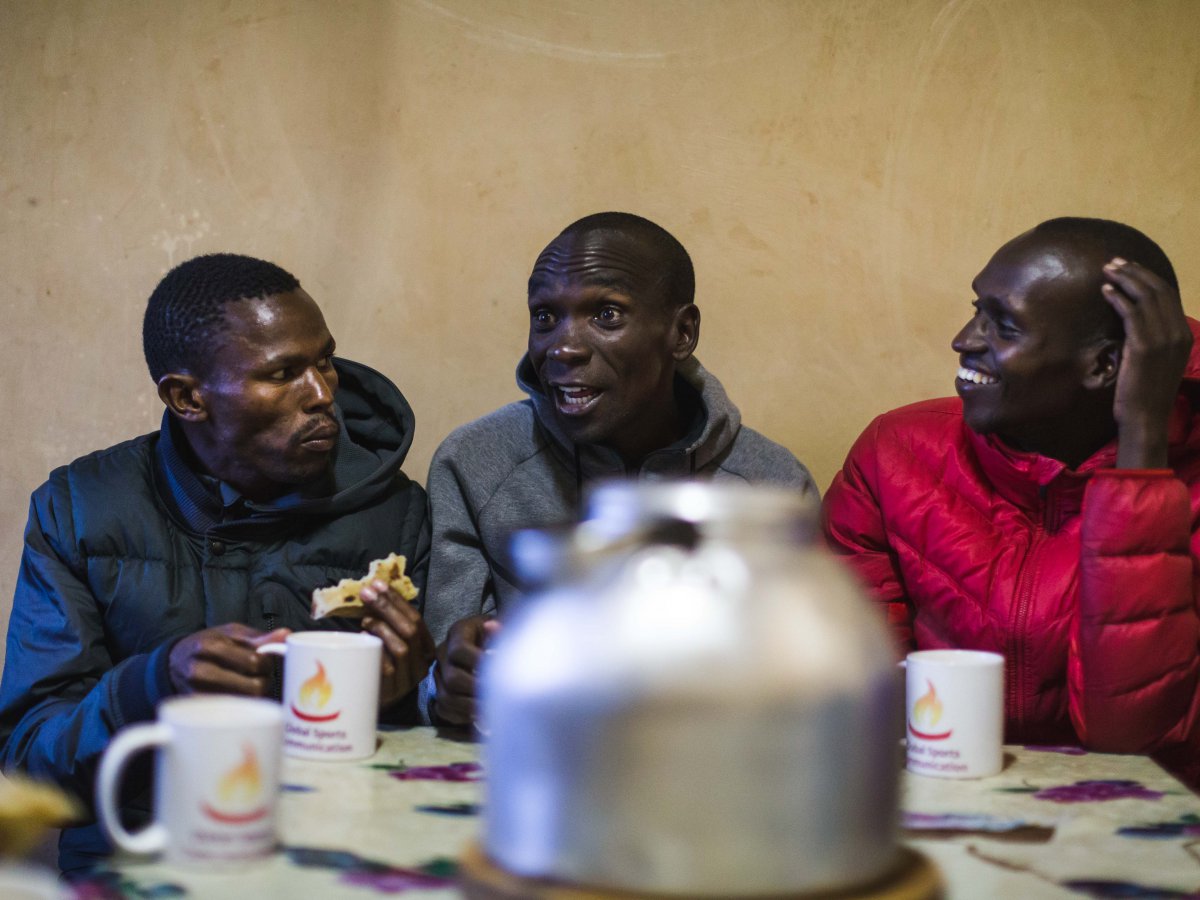 Laban also has the advantage of the extensive knowledge he can draw from his training base in Kaptagat, which is brimming with athlete's who have enjoyed championship marathon success.
In 2016 Eliud Kipchoge memorably secured the Olympic marathon title in Rio, meanwhile, preceding the Kenyan great, Uganda's Stephen Kiprotich claimed the 2012 Olympic title in London, followed by the World marathon title crown next year in Moscow.
"I have been talking with these guys in camp and we are working together as brothers," he explains. "Running a race without pacemakers will take patience. But when the moves are made you have to be ready to respond. Stephen also told me in Moscow because it was very hot he used a lot of sponges (to cool down)."
Whatever happens in the heat of the night in Doha, you can be guaranteed that Laban will be ready to give his all – his long wait for international representation an inspiration to others.
"The one thing I've learned by winning (selection) is never to lose hope in your life," he says. "Anything can happen at any time and anything is possible. I'm very happy after all these years I will finally get the chance to represent my country."