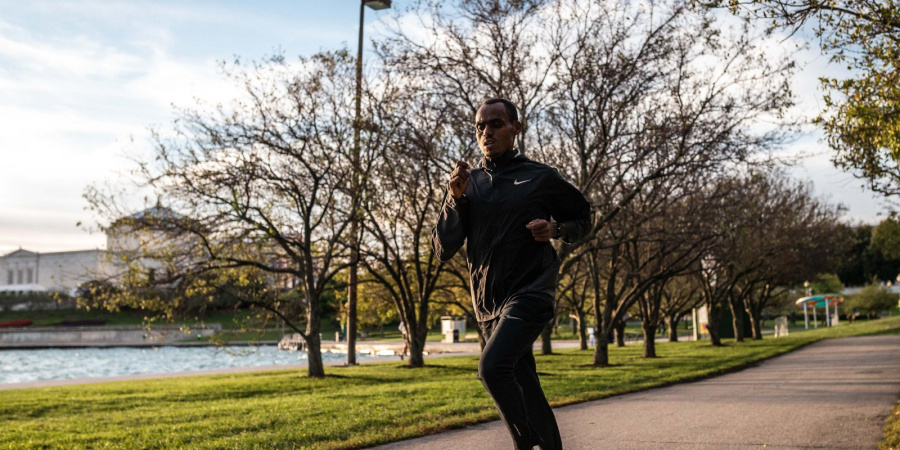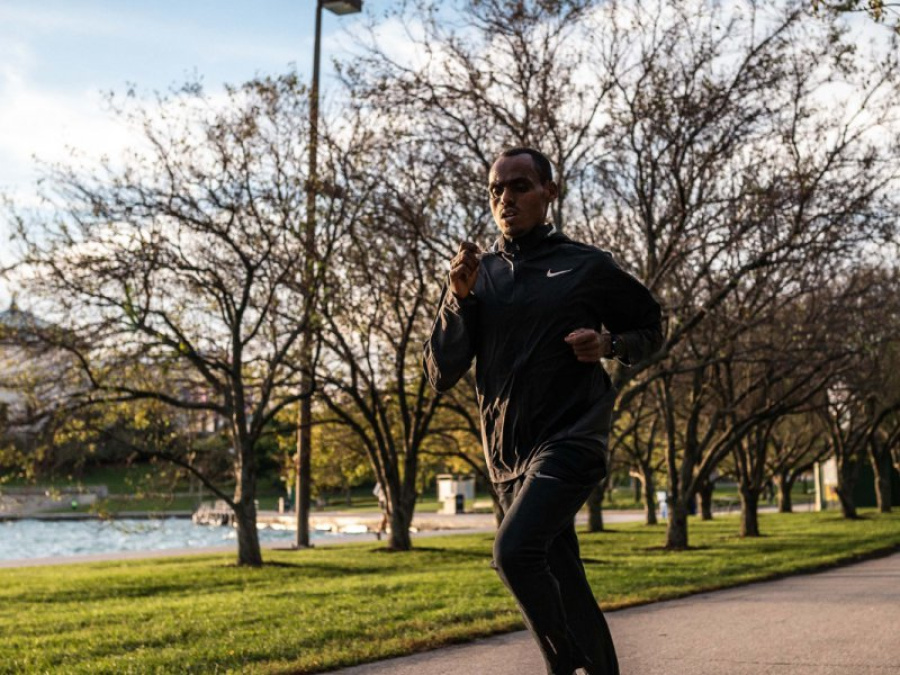 Bold Birhanu's Berlin ambition
Tokyo Marathon victor Birhanu Legese has been one of the success stories of the NN Running Team in 2019. We profile the resolute Ethiopian ahead of his latest appearance on the streets of Berlin this Sunday.
Standing at just 1.68m Birhanu Legese may be relatively small in stature but after his comprehensive victory in February's Tokyo Marathon he is big on ambition leading into this Sunday's Berlin Marathon.
One of the rising stars of the NN Running Team and now finally free of the health issues that have plagued a sizeable chunk of his career, the 24-year-old is all set to fire in "the world's fastest marathon."
It is some prospect.
Starting his life as a promising schoolboy sprinter in Woliso – around 100km south of Addis Ababa – it was only after leaving school and after his club coach recommend a step up to the endurance events did his athletics journey begin in earnest.
An eye-catching second place finish over 10km in the 2012 Great Ethiopian Run in 28:41 – behind 2016 Olympic 5000m bronze medallist Hagos Gebrhiwet – marked him out as one to watch and positive results followed.
In 2015 he produced a pair of blistering half-marathon victories in Berlin (59:45) and New Delhi (59:20) but ongoing shin splint issues hampered his development in 2016 and 2017.
Finally making his marathon debut last year in Dubai he ran an outstanding 2:04:15 for sixth, although he admits to some frustration caused by lingering injury problems.
"I was pleased with the time but not with the position," says Birhanu. "I know I have a strong kick but I had a little problem in my shin which I could feel for much of the race, so my usual kick wasn't there."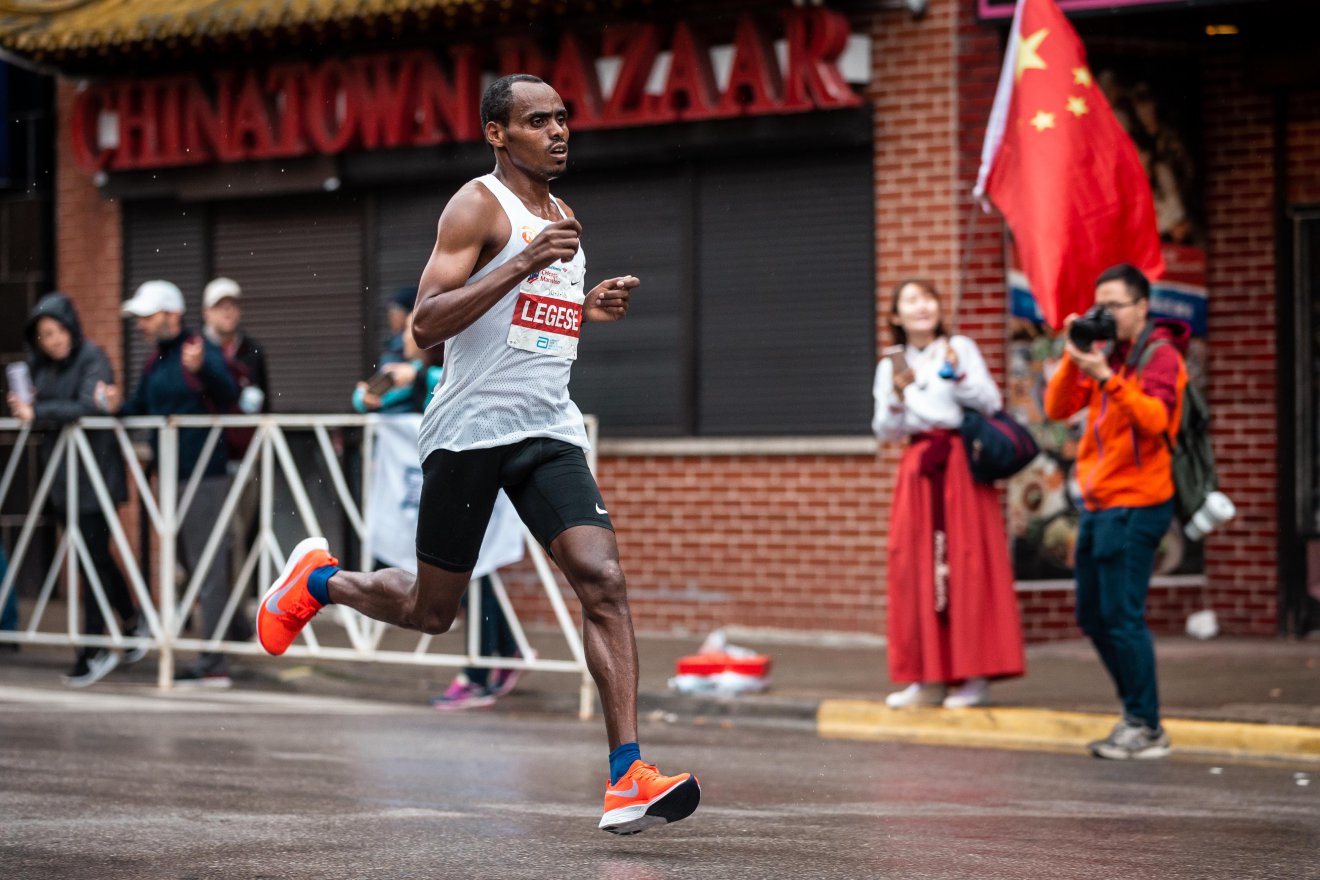 On his return to the 42.2km distance in Chicago last October his preparation went perfectly only to encounter stomach issues on the day of the race.
Legese dropped off the pace at around 32km and wound up tenth in 2:08:41 – three-and-a-half minutes behind race winner Mo Farah of Great Britain.
"I was in a lot of pain but I kept on going because I thought the pain would go away," he says. "I was disappointed (with the performance) but I got big relief (from the disappointment) after returning to training."
The stomach pain took some time to fully settle down and even today he occasionally feels a tweak. However, for the first time in his marathon career he had a smooth build up leading into the Tokyo Marathon in February.
Due to the wet and windy conditions which battered the Japanese capital city on race day he quickly abandoned plans for a quick to purely focus on the race win.
Feeling good after a swift halfway split of 62:01 – by 30km he was locked in a battle for the top of the podium with former World Half Marathon silver medallist Bedan Karoki of Kenya.
Making his winning move just before 35km, Legese was quickly in splendid isolation and it was not an opportunity he was prepared to slip from his grasp.
Despite the inclement weather, Birhanu continued to run away from the world-class field securing victory by a huge two-minute margin from Karoki in 2:04:48 – the second fastest winning time in the history of the race - and a mark which was surely worth significantly quicker in better conditions.
It was a pivotal moment in the Ethiopian's development, and for three reasons it changed the course of his life and career.
"Firstly by winning in Tokyo it gives me the chance to be invited to other big races," he adds. "Secondly, financially, it is a big change and it is a big confidence boost, too."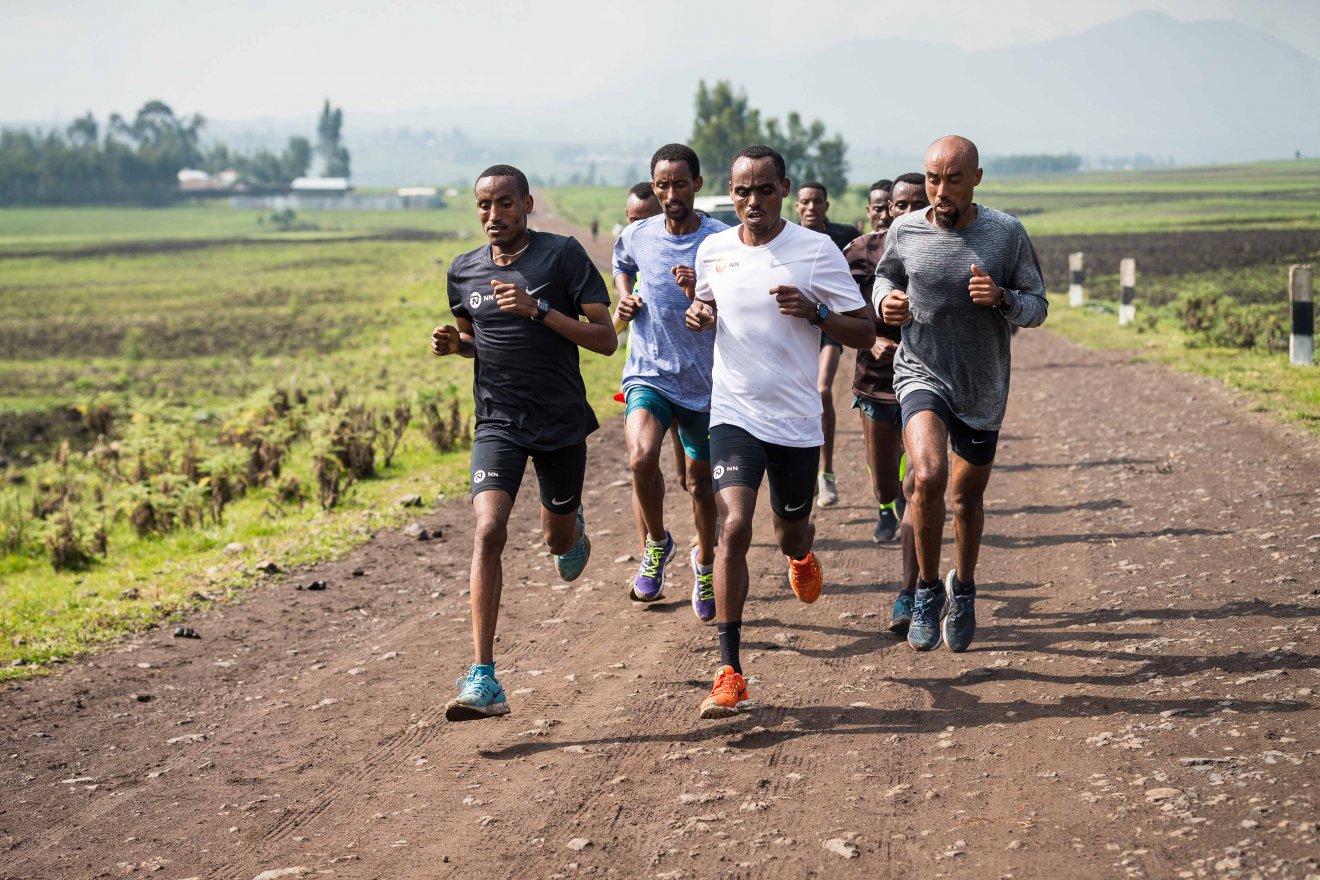 Under the coaching of Getaneh Tessema and training in the same group as 2:03:16 marathoner Mule Wasihun his preparations have been without interruption in the countdown to Berlin.
Interestingly, Tessema insists the strengths of both Birhanu and Mule complement one another.
Birhanu is my speed killer and Mule my endurance killer.
Meanwhile, the Tokyo Marathon champion has wisely heeded coach's advice and recently moved out of the heart of the city of Addis Ababa to Sendafa – where much of the group's training takes place.
"The city has problems with pollution and travelling to training for those living in the city can take more than one hour's drive," explains Getaneh. "By moving to Sendafa (located in the mountains just outside of Addis Ababa) Birhanu can live in a cooler temperature with cleaner air and he is getting much more rest because he does not have to travel as far to training."
Next up, Birhanu faces the biggest challenge of his fledgling marathon career in Berlin, but the Ethiopian is not lacking in confidence.
"I'm very happy to go there," he says. "I want to win and run a quick time,"
In the long-term, he has ambitions to break the world record of his NN Running Team team-mate Eliud Kipchoge - a target which Getaneh believes is not beyond Birhanu.
"He is a very strong athlete who has sometimes struggled with his health and injuries," explains Getaneh. "Everything must be done in a perfect way but he can break Kipchoge's world record and become an Olympic (marathon) champion – anything is possible."