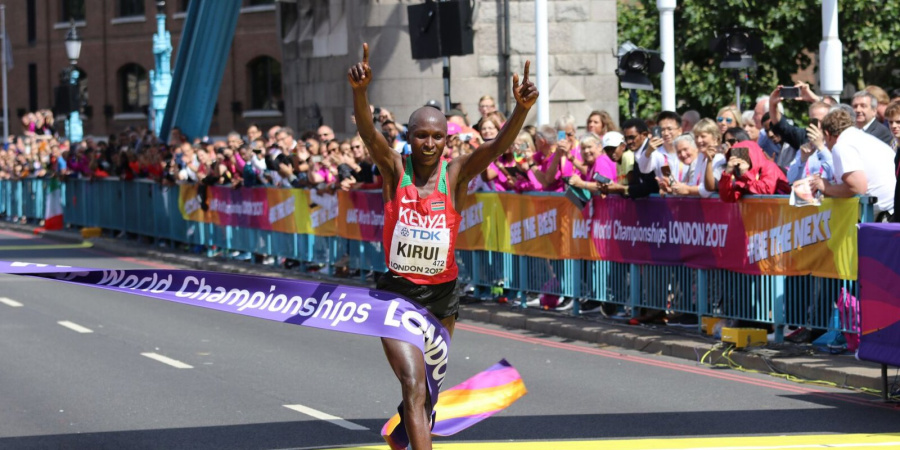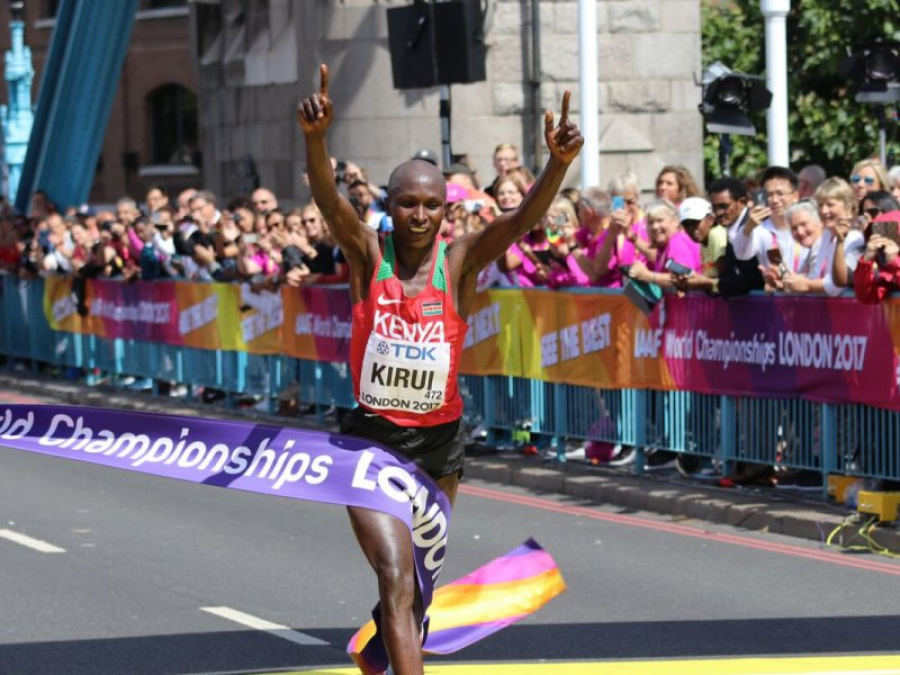 Midnight marathon
With the 2019 IAAF World Athletics Championships marathon coming up, we focus on the super three NN Running Team athletes who will be competing in national colours in the men's marathon.

Mule Wasihun (Ethiopia)

Career Marathons: 8
Career Podiums: 3
Personal Best: 2:03:16
Coach: Getaneh Tessema
After making a huge breakthrough to run a stunning 2:03:16 for third at the London Marathon in April and climb to seventh on the all-time lists, Mule will quite rightly be among the favourites for glory on the streets of Doha.
The performance on the streets of the British capital was impressive for many reasons, not least because he went toe to toe with world record-holder and fellow NNRT teammate Eliud Kipchoge until around the 37-38km mark.
"I didn't expect to run so fast and I was very happy," explains Mule of his performance in London. "It gave me a lot of energy."
Since finishing on the podium in London, Mule has invested his winnings into three properties but he has certainly not lost any focus regarding his future running goals and for the first time in his career has recently carried out gym exercises to strengthen his glutes and hamstrings.
Chasing Ethiopia's first world men's marathon title for 18 years in Doha, Mule is hopeful he can end that drought.
I know if I work hard, I am able to win.If not, then I hope to finish in the top three."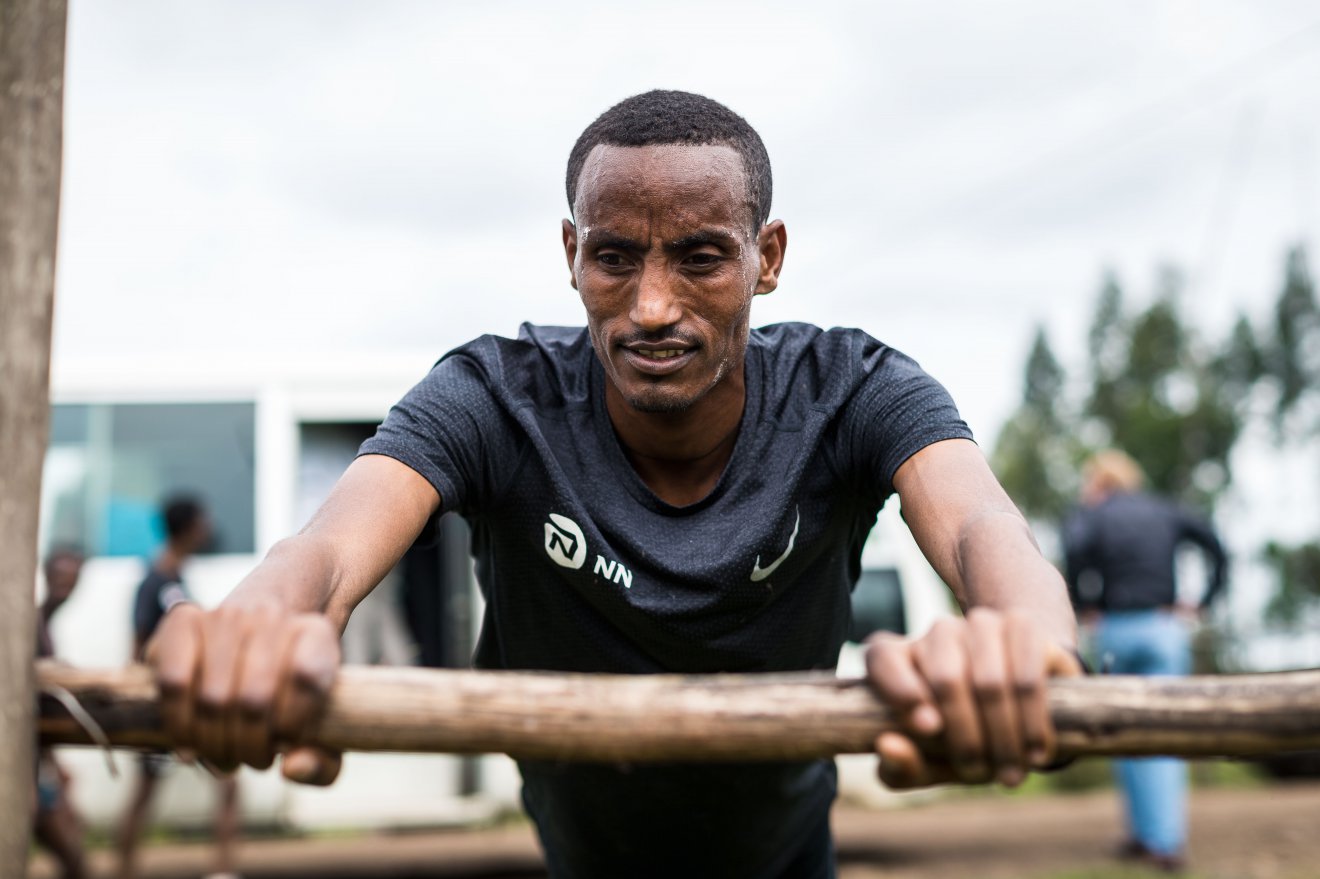 Geoffrey Kirui (Kenya)

Career Marathons: 7
Career Podiums: 4
Personal Best: 2:06:27
Coach: Renato Canova
Two years at the London World Championships, Geoffrey Kirui added the world marathon title to the Boston Marathon crown he won earlier that year to complete a perfect 2017.
And now the 26-year-old Kenyan returns to the World Championship setting in a bid to become the first man since his NNRT colleague Abel Kirui in (2009 and 2011) to secure back to back world marathon titles.
Geoffrey finished fifth in the Boston Marathon in April but realising he needed to make changes in an effort to maximise his chances of mounting a successful defence of his world title, he has switched from being self-coaching to be guided by the respected Kenyan-based Italian coach, Renato Canova.
"I was doing my own programme but maybe lacking some track work and I was unsure exactly of the fartlek speeds I was running," he adds. "Having a coach give me more direction."
He also moved from his home training base in Keringet to spent a period of time based out of Iten with Canova's training group and he believes this will have a couple of major benefits for the specific challenge he faces in Doha.
"It will be hot in Doha, so that it why I came to Iten because it is mostly sunny here (a slightly warmer climate than Keringet). We have also practised some sessions at 10pm lit by car light to help prepare for running at midnight."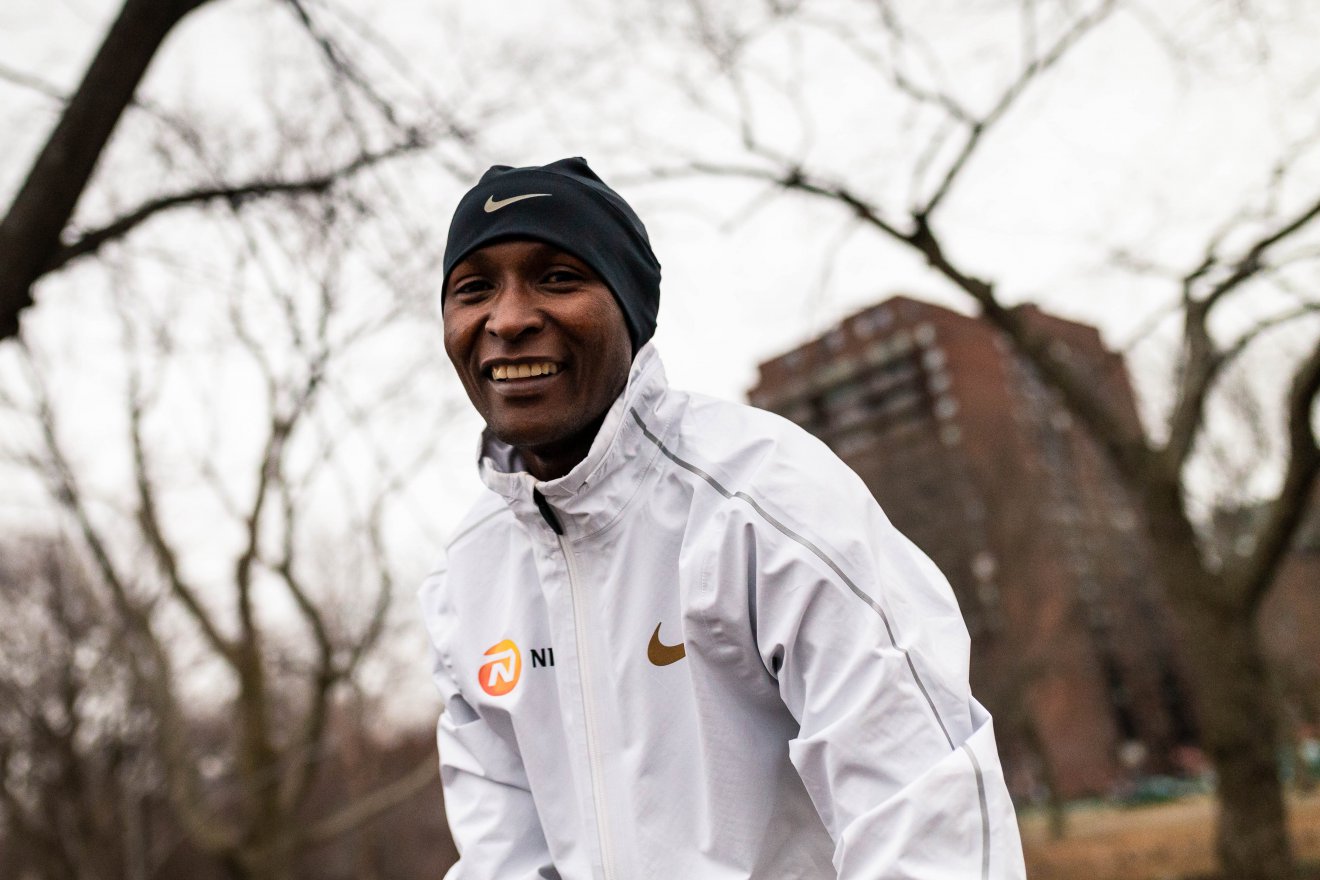 Laban Korir (Kenya)

Career Marathons: 16
Career Podiums: 5
Personal Best: 2:05:54
Coach: Patrick Sang
For experienced marathoner Laban Korir to win a call up at the age of 33 to make his Kenyan debut for the World Championship marathon represents one of his career highlights.
"I was so proud and happy because it is not easy to make a Kenyan team," he says.
"It is something you dream about, but you think it is not possible."
One of the most consistent runners in the NN Running Team during an eight-year marathon career, Laban has run five sub-2:07 marathons and attributes his discipline, hard work and patience as the cornerstone to that consistency.
Facing the challenge of his first major championship marathon will be a test, but he is not fazed by the heat which is expected to be in excess of 30c in Doha – even at the appointed start time of midnight.
"I remember the conditions were very hot in Boston in 2012 and I ran well to finish sixth in what was only for second marathon," he recalls of a race where the mercury hit 31c.
So what does the Kenya hopes to achieve in Qatar?
"For me, I want to work hard and win the gold medal," he says. "I want to achieve something very special."