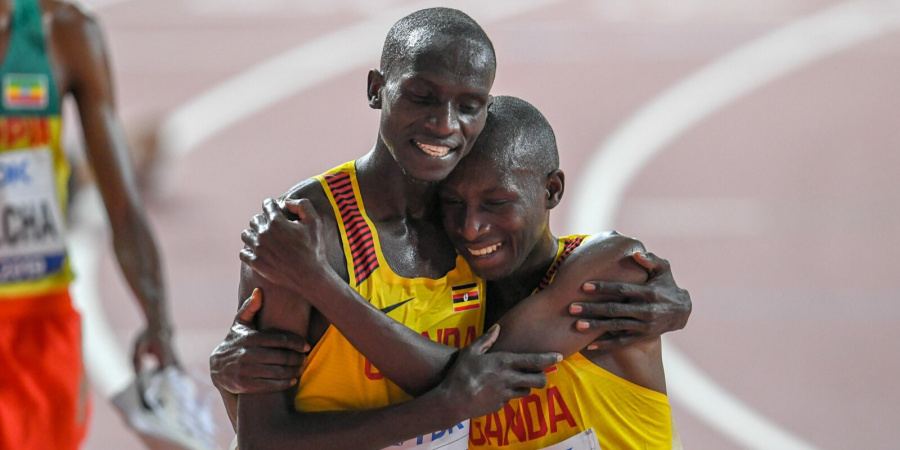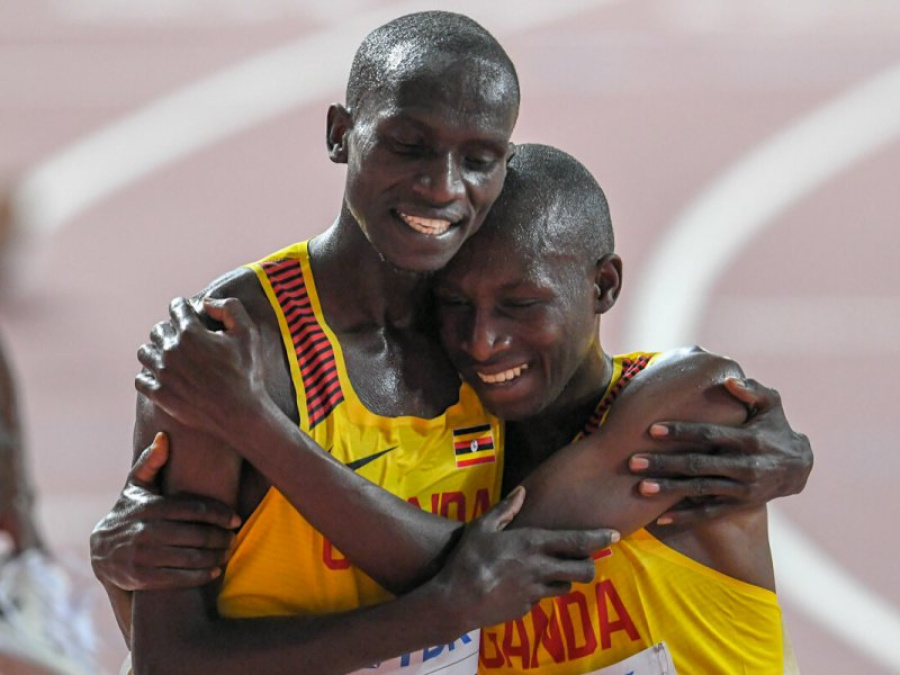 Life with Joshua
Joshua Cheptegei hopes to cap a near perfect year as he attacks the world 10km record in Valencia on December 1. We speak to his training partner and good friend Abdallah Mande to find out more about the man who in 2019 has grabbed World 10,000m and Cross Country titles as well as the Diamond League Trophy for the 5000m.
"I've competed against Joshua for some time and I've trained with him for a number of years in our training camp in Kapchorwa, Uganda.
He has always been a very approachable athlete with lots of advice. Joshua is always prepared to encourage the younger athletes and offer their support.
He is always such an inspiration for others around, he teaches the importance of giving your best in every training session and being disciplined every day.
As an athlete, Joshua has so many qualities. He is always so strong in training in the endurance or speed sessions, the many hill runs we do around Kapchorwa or down in the plateau on the flat where we carry out the tempo runs.
In camp we call Joshua "The Chairman" because he is control of everything. He likes to kick a football around in the camp and we join in the friendly kickabouts. We do not play full, competitive games – as we like to rest our legs and we do not want to pick up an injury but Joshua makes sure it is fun.
He is a big football fan. He likes Manchester United but I am a Chelsea fan. We don't have a TV in camp at the moment, so we sometimes go to a nearby hotel to watch the Premier League games.
I have many great memories of watching him race. I really enjoyed his 5000m victory in the Diamond League Final in Zurich. Ahead of that race he discussed and shared it with us how he was going to race that day and he executed the run to perfection.
I also enjoyed watching him set a Ugandan 10km road record of 27:16 in Durban, South Africa last year. He was very focused and ran at a very strong pace. I watched that race on TV, but the way he was running and moving and the way he was moving past people was amazing.
He also went through his race plan with me ahead of the World Championship 10,000m final in Doha. He discussed how he wanted to run at a certain pace, so that we could kill the speed of the Ethiopians at the end of the race.
I led until 3500m (note, he shared some of the pacing duties to this point with Rhonex Kipruto of Kenya) of the final in Doha and Joshua went on to win gold by holding off the threat of the Ethiopian, Yomif Kejelcha.
Next, Joshua will try to set the world 10km road record in Valencia. I see Joshua train every day and, yes, I am confident he will break the record. 200 per cent!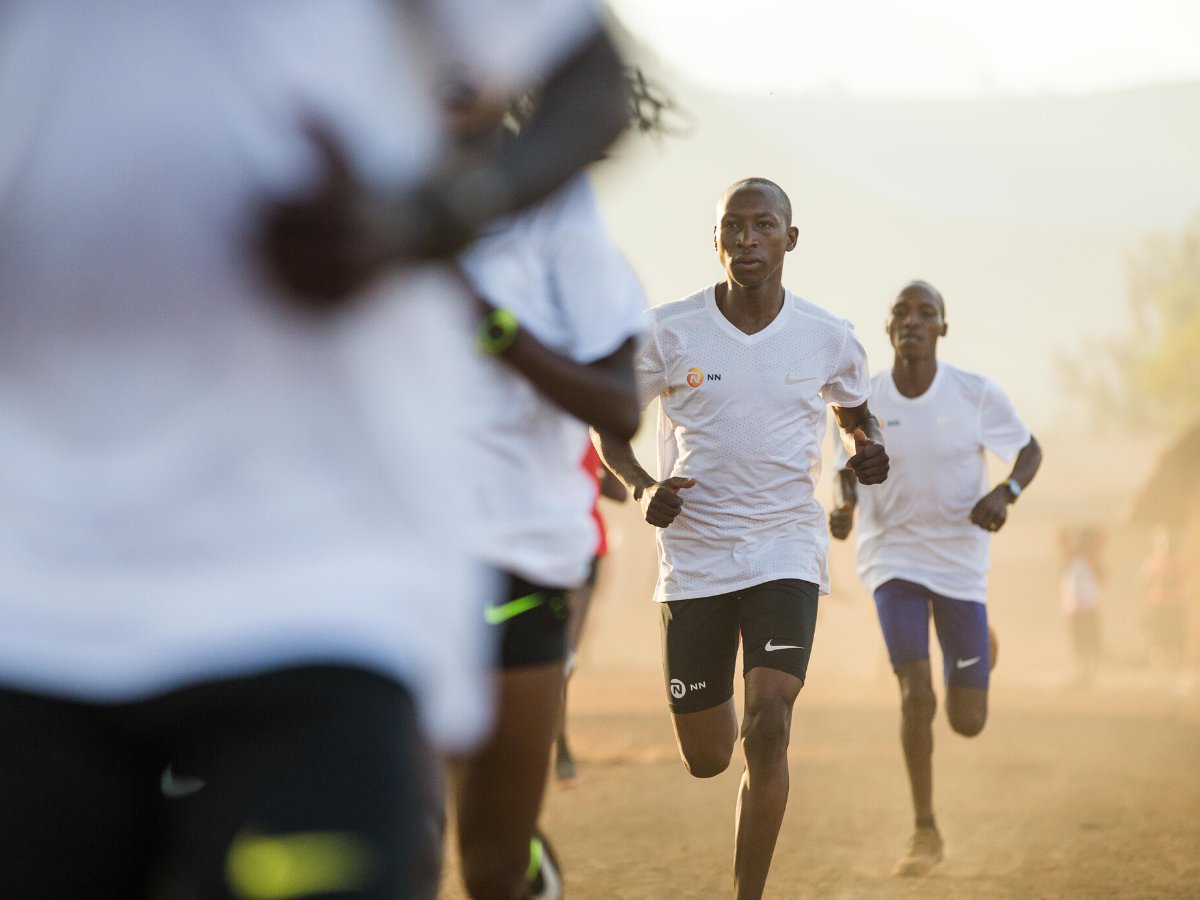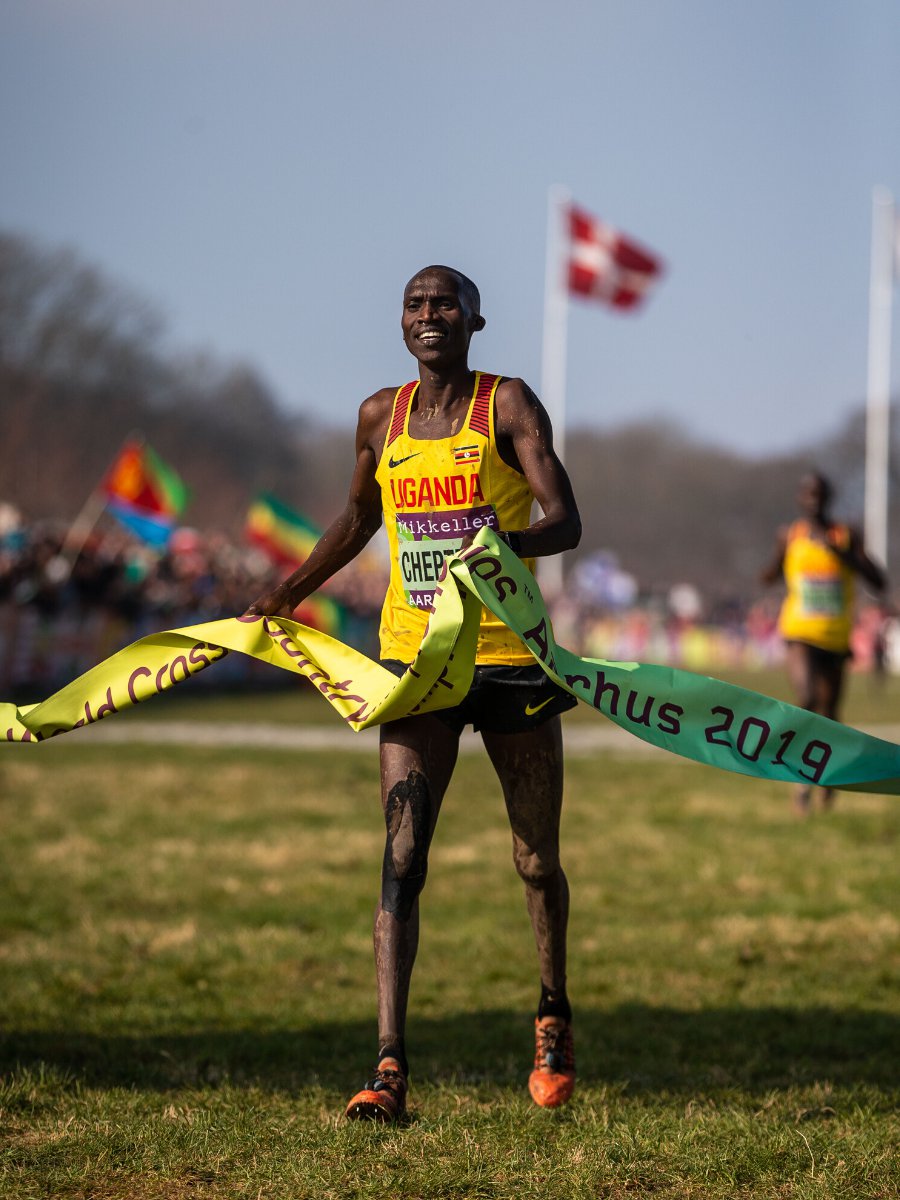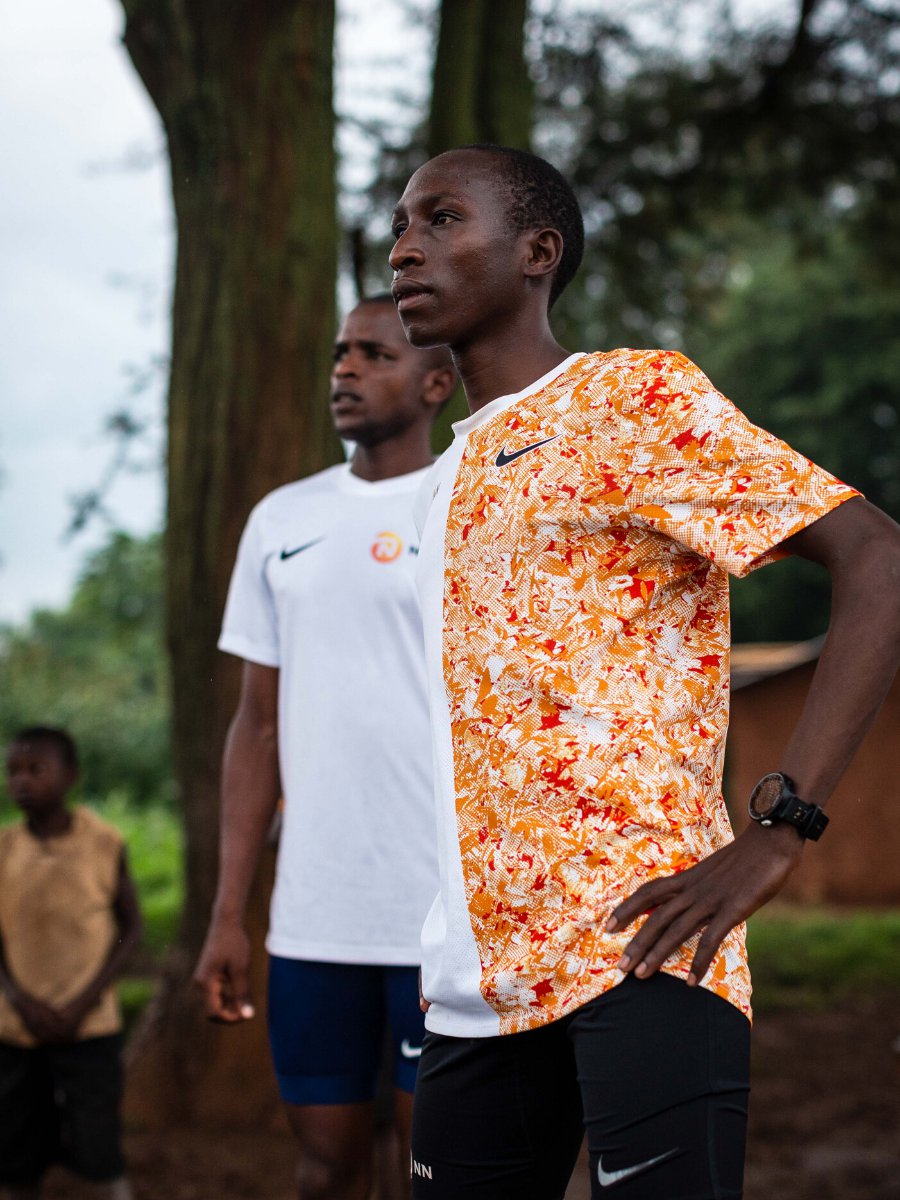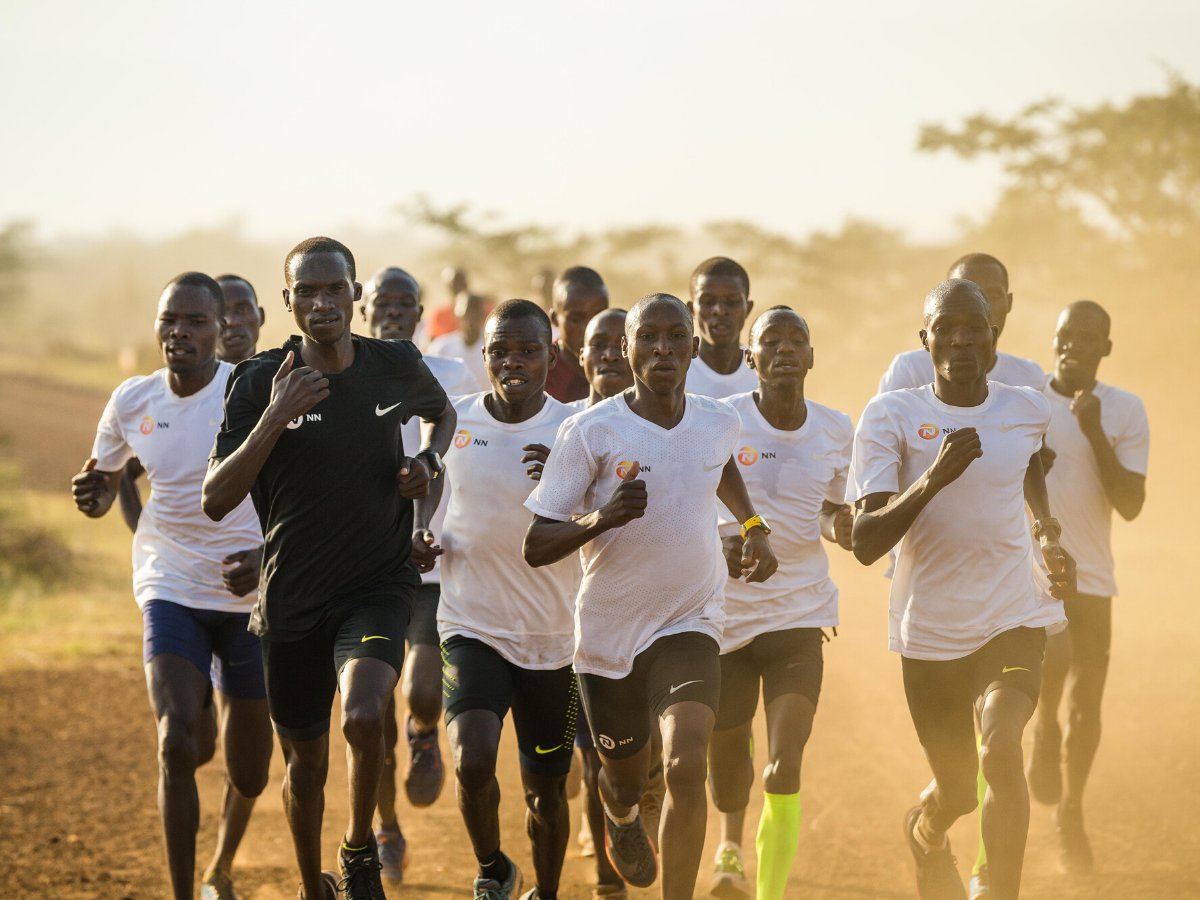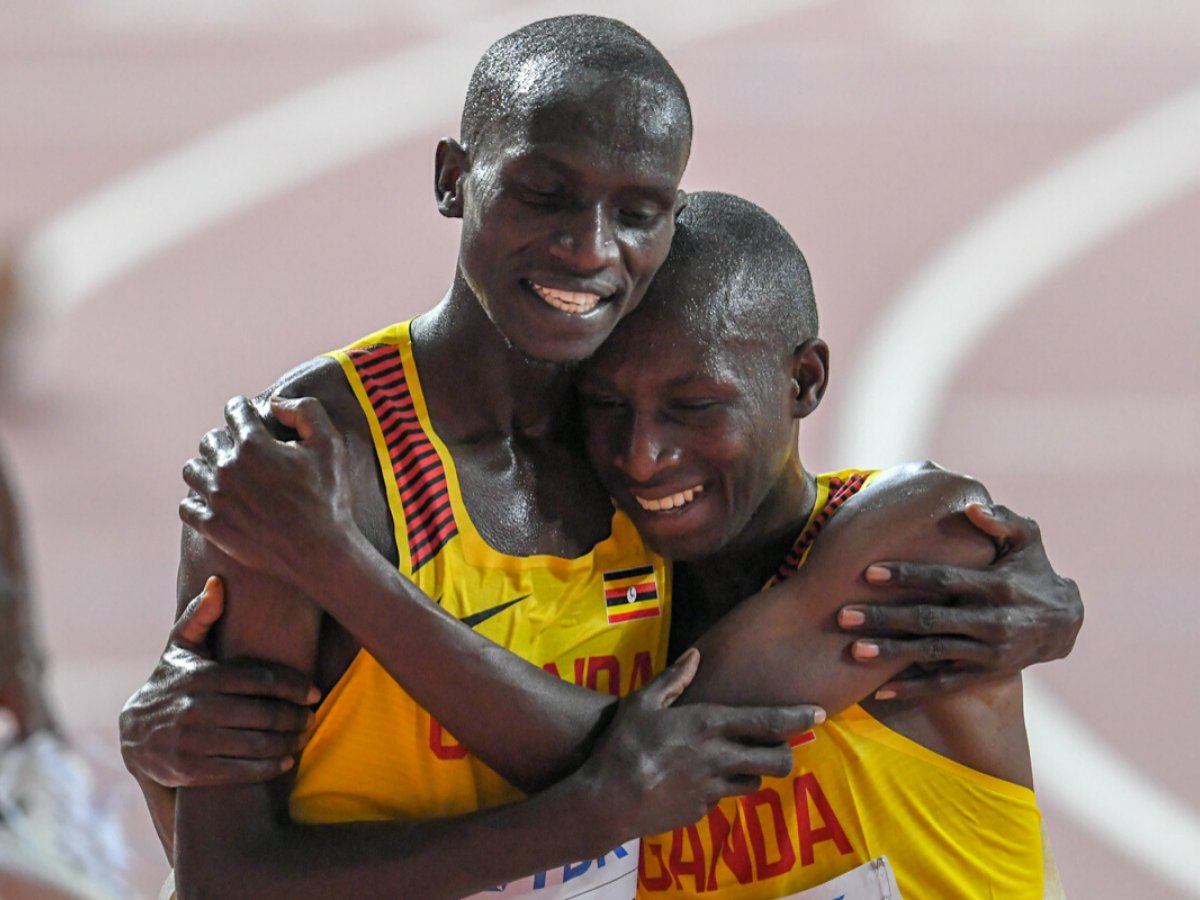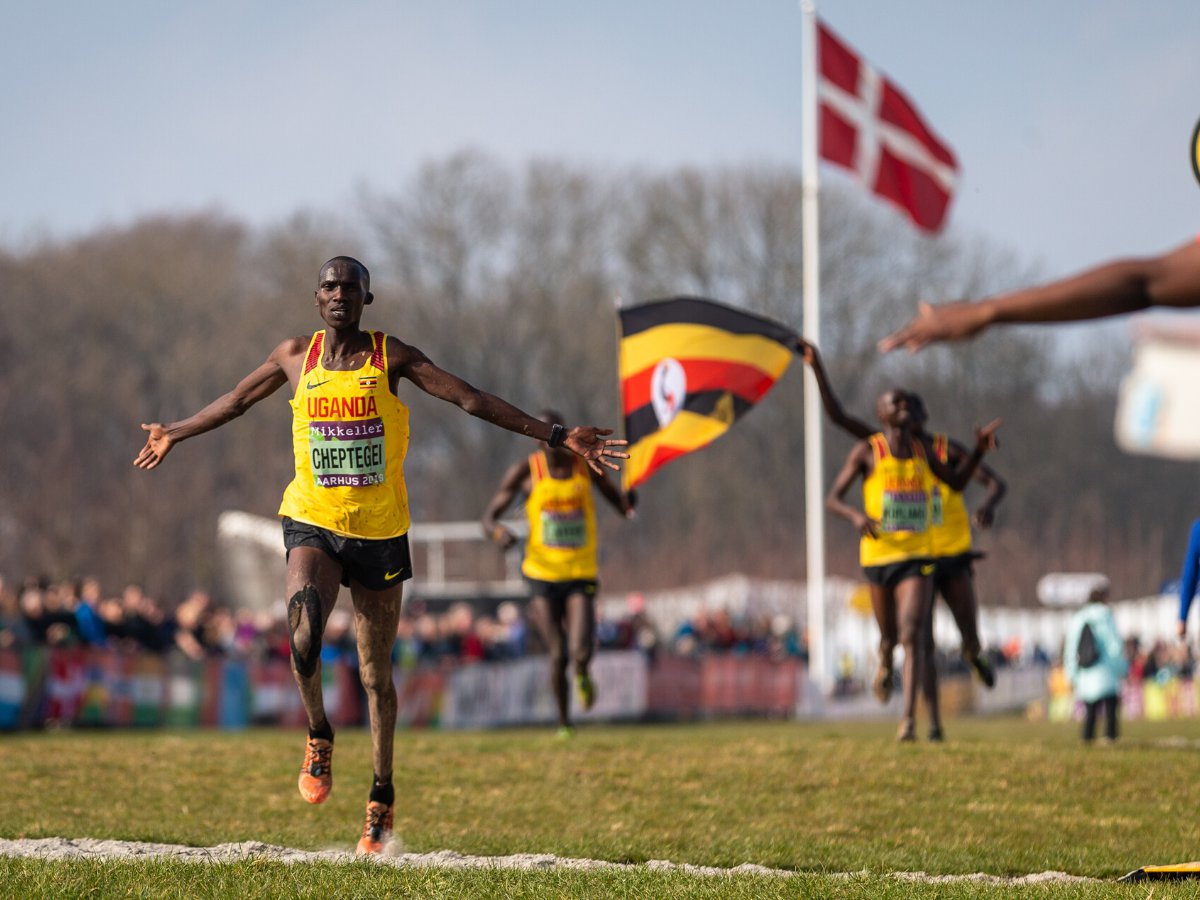 Joshua's 2019 highlights....so far
World Cross Country Championships – Aarhus
Joshua proved too strong for the rest on a brutally demanding course in Aarhus. Accustomed to scaling the undulating terrain in Kapchorwa, Joshua kicked ahead of the field on the final climb up the grass roof of the Mosegaard Museum to claim a four-second win from his compatriot Jacob Kiplimo. Joshua enjoyed the perfect day by also leading Uganda to team gold.
Diamond League Final – Zurich
In one of the most courageous and tactically astute pieces of distance running seen in recent times, Joshua burst clear of the field a little after half distance and thrillingly held on to win the Diamond League 5000m Trophy in Zurich. Cheptegei opened up a 40m gap on the field and could not be caught by the chasing Ethiopians as the Ugandan claimed an unforgettable victory in a PB of 12:57.41
World Championships – Doha
Joshua continued his magnificent year by once again blunting the Ethiopian threat courtesy of a masterful tactical plan. With Mande aiding his cause by dutifully setting the pace in the early stages of the race, this helped take the sting out of the finish of his main rivals – allowing the Ugandan to outpace Yomif Kejelcha in the latter stages and upgrade on the 2017 World 10,000m silver medal he won in London. Joshua's time was a personal best and world leading mark of 26:48.36.