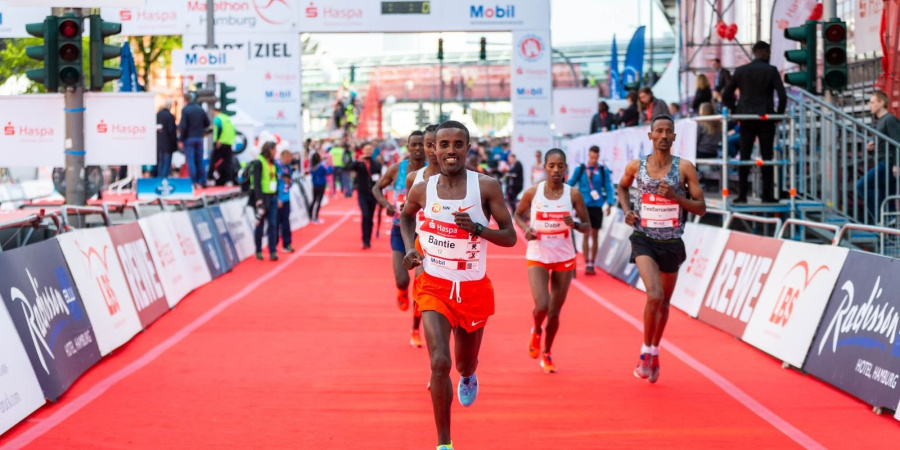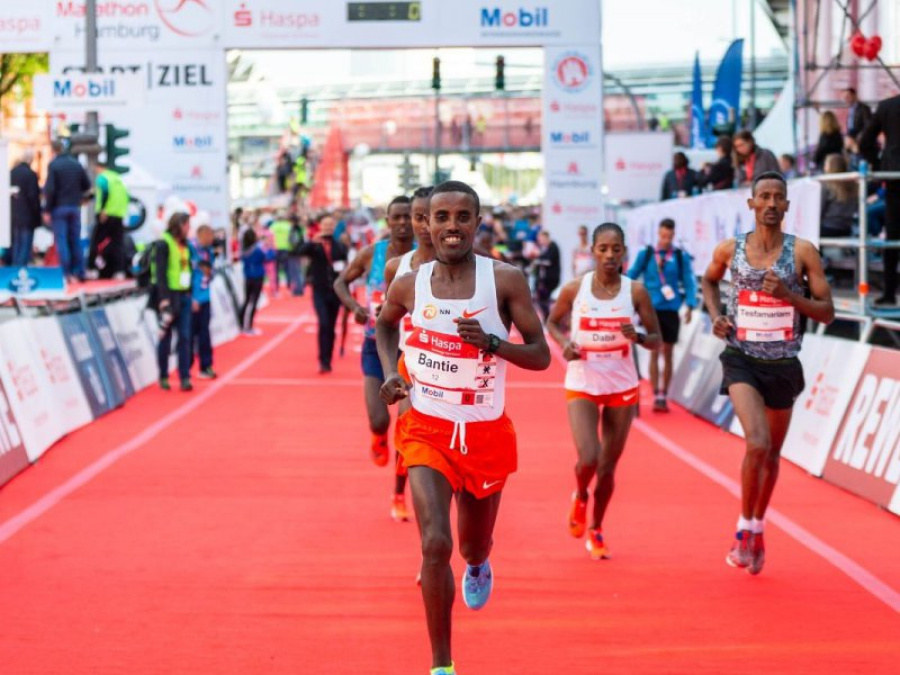 Introducing Aychew Bantie
The ever-smiling Ethiopian is one of the most popular members of Tessema Abshero's impressive NNRT training group. We find out more about the diminutive marathon runner known affectionately by his coach as the "crazy man."
Humble beginnings
Born in the village of Robet in Amhara region – some 580km north of Addis Ababa - Aychew grew up in a farming community the third eldest of four siblings. Running 10-12km every day to and from school it was only at the age of 14, when he started running in the forest with a friend, did he decide to pursue the sport more seriously.
"My friend, who had competed locally, said I had a talent and that maybe I should train with better runners," recalls Aychew.
School start
He recalls his very first competition as a schoolboy came in the 100m – where he finished third – but once he started running longer distances, Aychew started to make an much greater impact winning regional competitions over 5000m and 10,000m. After leaving school he moved to move in Addis Ababa to advance his running career and quickly enjoyed success. Standing at just 1.60m tall, he impressed, winning half marathons in the Ethiopian capital before more than three years ago he took the decision to approach Tessema to ask him to join his training group.
The crazy man
Tessema was delighted to accept Aychew whom he describes as "a crazy man" into his quality training group, which includes athletes such as Abera Kuma – a former fifth place 5000m and 10,000m World Championship finisher – and Tessema's younger brother, Ayele, a 2:04 marathoner and Dubai Marathon winner.
He's crazy but a nice guy with a nice personality, who is friendly with everyone in the group,
explains Tessema of 24-year-old Aychew. "But in training he is very aggressive. If I ask him to run at 3:25 per kilometre pace he'll try and force it to a three-minute pace, although he has got better and now he listens to me. During a competition he never has any problems. He is fearless."
Aychew holds a similar respect for Tessema and adds of him: "I have a good relationship with him, not only as a coach but he is like my brother. He gives me lots of advice and I talk with him freely."
The marathon man
Tessema looked at Aychew's body structure, beautifully rhythmic style and natural endurance and decided his athlete's future lie in the marathon. Making his debut over the classic distance at the 2017 Amsterdam Marathon, he finishing a solid 13th in 2:09:40
"It was my first time in Europe and as it was marathon debut I didn't know whether I would finish or not," explains Aychew with his trademark grin. "I was up against some strong athletes but to run 2:09 on my marathon debut, I have some nice memories of Amsterdam."
Man of peace
Training on a weekly training regime of around 190-200km – to help accelerate his experience - it was decided Aychew should enter three marathons in 2018. In January of that year he finished fifth in Mumbai in 2:12:49 before placing eighth in Hamburg in 2:11:16, despite encountering an untimely stomach upset in the week leading up to the race.
He climaxed his competitive year with a big breakthrough performance at the historic Kosice Peace Marathon, finishing just four seconds behind race winner Raymond Choge of Kenya – in a personal best 2:08:15.
Need for speed
Following Aychew's performance in Slovakia, Tessema implemented a change in approach by introducing more speedwork into his programme. A weekly core stability session to strength the hamstrings and help prevent any further stomach issues also became a part of his training regime.
Step up in class
The change in training emphasis had a big impact as he set a sizeable PB of 2:06:23 for third in the 2019 Prague Marathon.
"The aim for much of the race was to win the race, and once that chance had passed it was all about recording a fast time," he explains.
He then ended his year with a confidence-boosting first marathon win (2:08:51) at the Hengshui Lake Marathon in China to complete the full trifecta of podium positions in 2019, having placed second in the Mumbai Marathon (2:10:05) in January. His exuberant celebrations in the final 100m in Hengshui revealing a glimpse of his outgoing and fun personality.
Future ambitions
His next goal is the Dubai Marathon later this month (Jan 24) where, on the traditionally flat, fast course, he will hope to lower his current PB, as a stepping stone to deliver his future goals.
"I hope to run a good time and perform well at the World Championship or Olympic Games but above all I want to make a big mark in the marathon," he says of his future ambitions.
Racquet sport
Away from athletics he has a passion for music and also, slightly surprisingtennis.
"I like to watch on TV but I also occasionally play, it is a game I admire," he says.