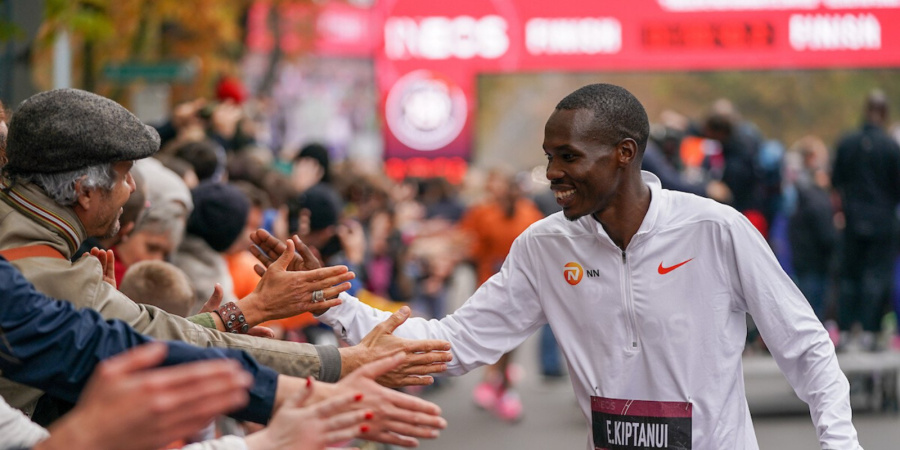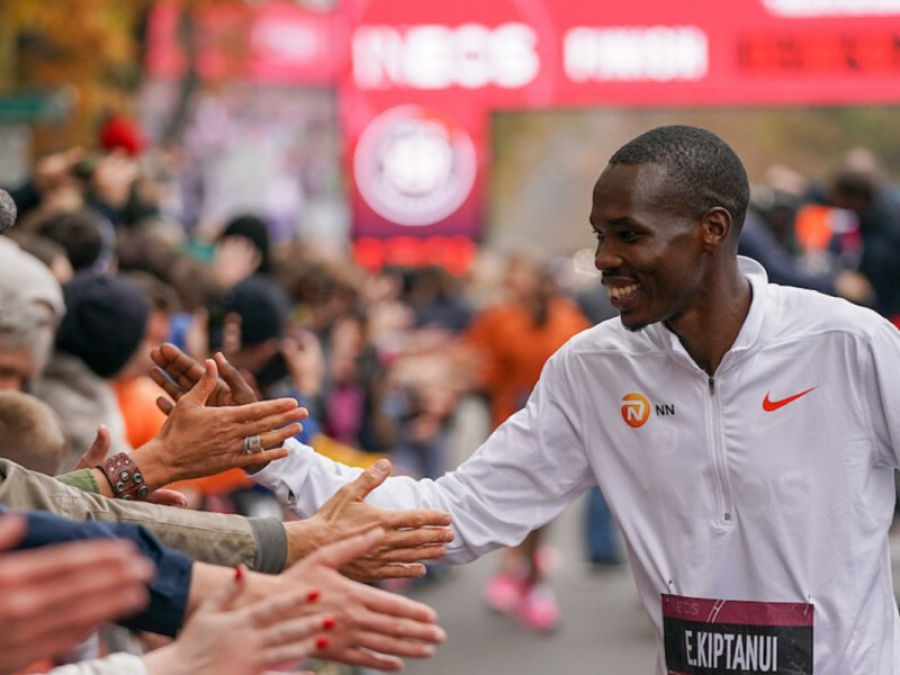 Introducing Eric Kiptanui
Set to make his eagerly-awaited marathon debut in Dubai on Friday (Jan 24) we find out more about the Iten-based Kenyan, who sits joint seventh on the all-time half marathon lists.
Eliud connection
Born and raised in the village of Kaptel in Nandi County – just 5km away from the family home of Eliud Kipchoge - Eric, one of four siblings, enjoyed the perfect running foundation.
Growing up he regularly ran an eye-popping 28km each day to and from school - including trips back home for lunch.
"When I was in primary school I used to see many fast athletes train in the area like Bernard Lagat (the 2007 World 1500m and 5000m champion) and Isaac Songok (the 2006 World Cross Country Short Course silver medallist). One day I said, 'I want to be like these guys'."
Stateside adventure
Eric quickly showed an aptitude for running and was recruited to attend the esteemed St Patrick's High School in Iten – former alumni of which include running greats such as Wilson Kipketer, the former world 800m record-holder, and current holder and two-time Olympic 800m champion David Rudisha.
Coming under the wily coaching guidance of Brother Colm O'Connell – the Irishman known as the "Godfather of Kenyan running" – Eric fondly recalls a trip to Oregon, USA after his school was selected to compete in a Nike sponsored 6km cross country.
It was the first time Eric has sat on a plane or travelled abroad. He recalls being given shoes, a backpack and a tracksuit by Nike and he also excelled in the race – finishing second behind Nixon Chepseba (who later ran 3:29.77 for 1500m).
"I was up against a lot of talented athletes and I expected to finish position number six or seven, so I was very pleased with second," he recalls of the race in 2008.
Military break
Yet if Eric thought his time at St Patrick's would act as an instant springboard to a professional career he was wrong. He unsuccessfully sought to join a training group in Nairobi, quit running and took up a job in the military in 2010.
It was only five years later when working as a watchman at Rongai Park – home to Bernard Ouma's training group which includes 2017 and 2019 world 1500m champions Elijah Manangoi and Timothy Cheruiyot – did he tentatively re-start training once again.
Track success
Bernard allowed him to join in training sessions and after being impressed by Eric's raw talent the coach suggested he switch to full-time running in 2016.
"He told me, 'you have to be serious about this.' He convinced me that running was something that could sustain me," he recalls.
His commitment and unquestionable talent was rewarded in 2016 – when in his first season as a full-time athlete he ran a 1500m personal best of 3:37.73 for third at the Kenyan Championships, one place behind Cheruiyot.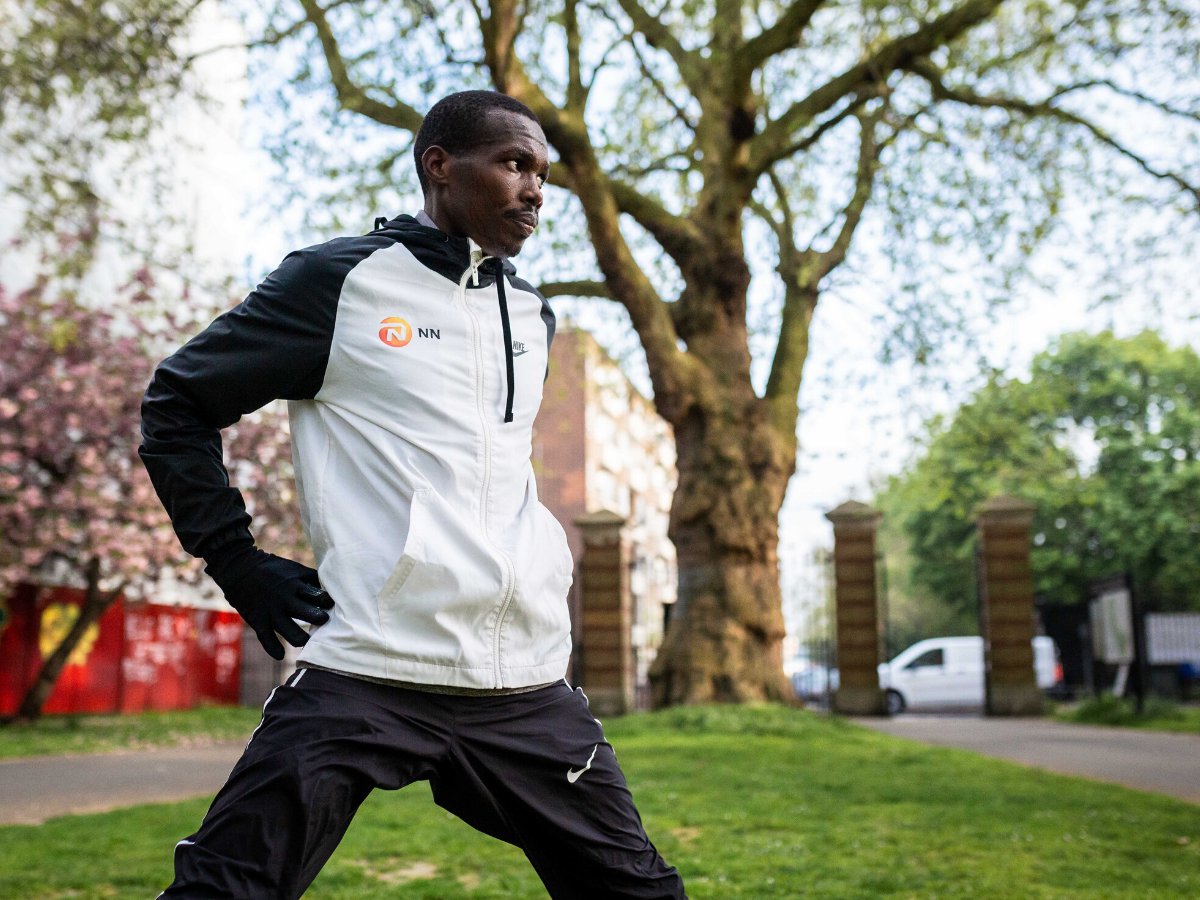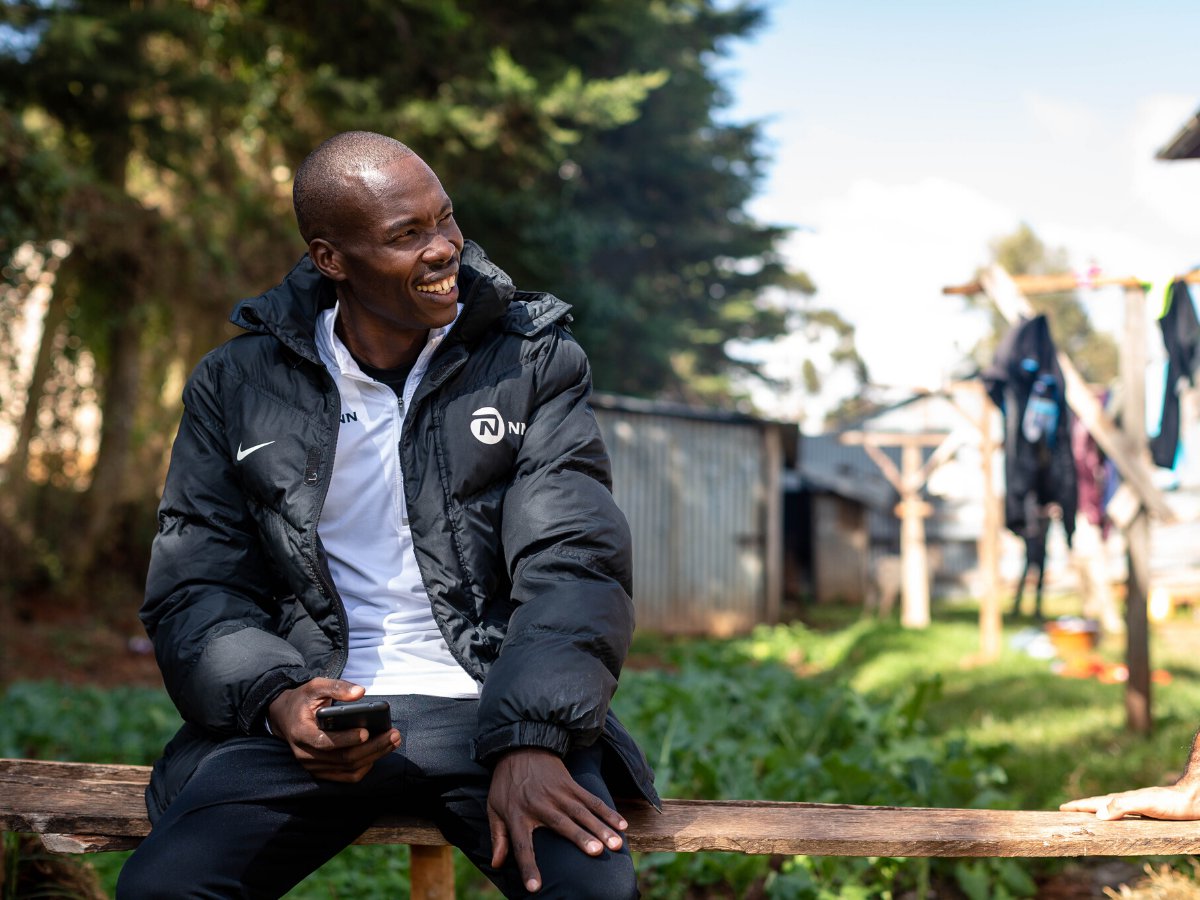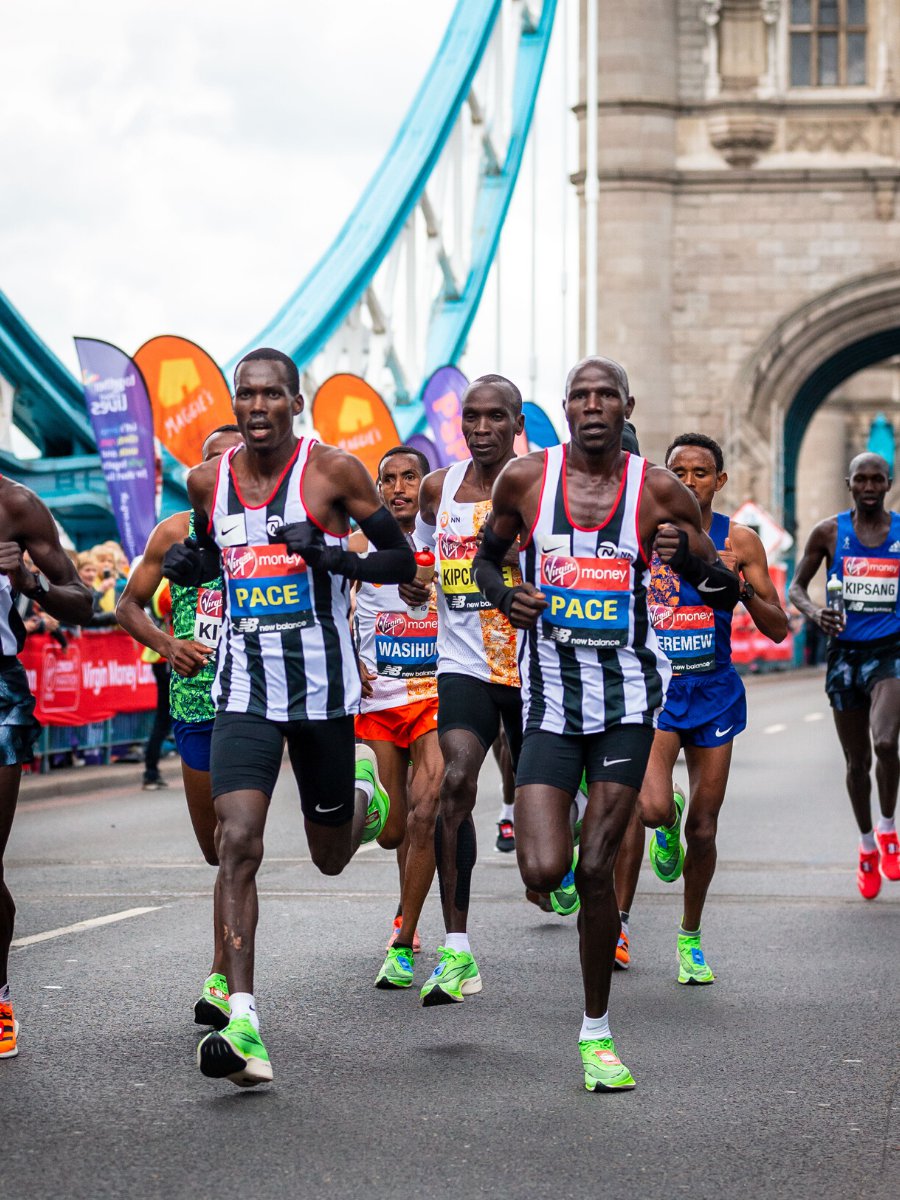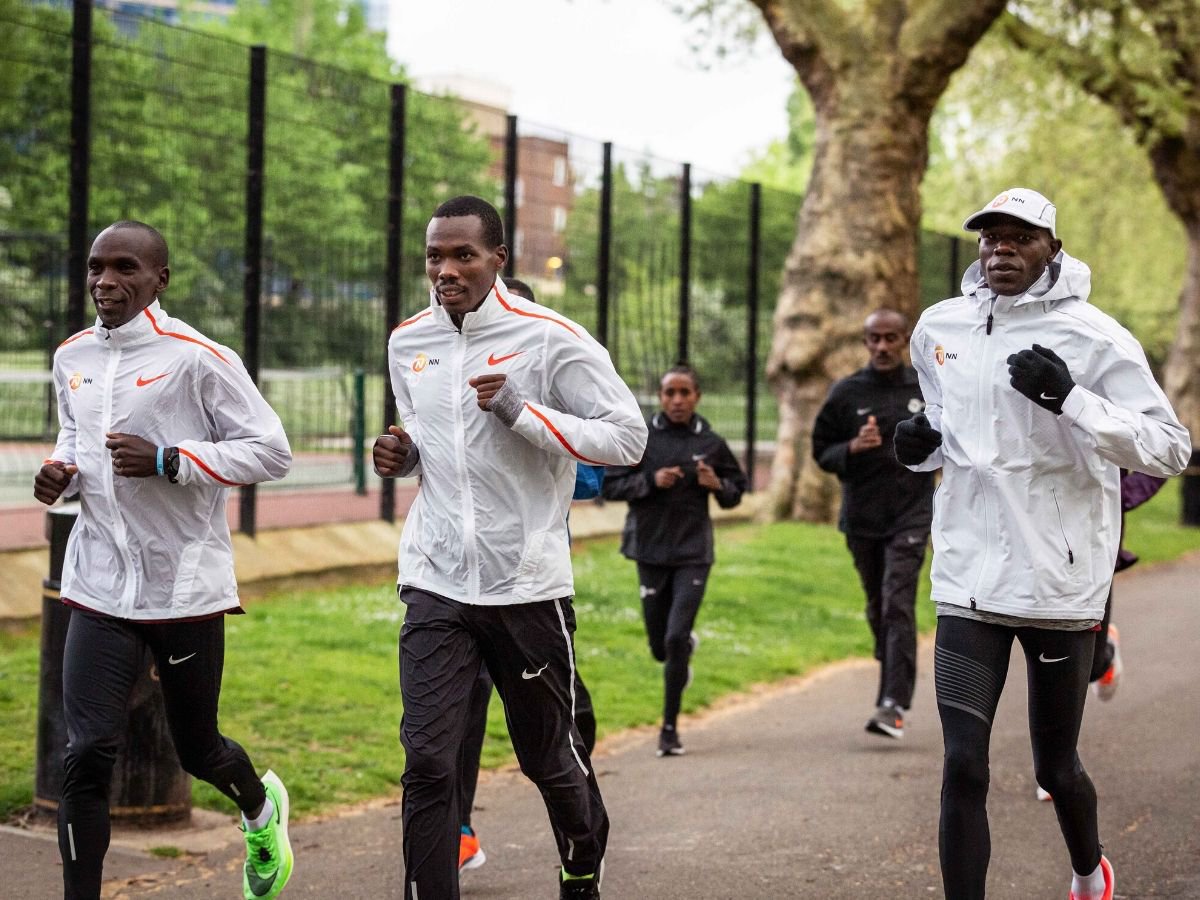 Happy New Year
Later that year he finished seventh in the 1500m at the African Championships in Durban only to later be introduced to Global Sports Communication after which he began training in Iten under the coaching of charismatic Italian Renato Canova.
Training over longer distances with the view to running on the road, Eric produced a breakthrough performance on New Year's Eve 2017 when winning the 10km San Silvestre Vallecana in Madrid in a swift 27:34 – a time bettered in the race by only two men; distance running icon Eliud Kipchoge and Eritrea's five-time world half marathon champion Zersenay Tadese.
"I was not that surprised, I'd been training with Canova and the group and feeling very strong," he recalls of the performance.
Canova calling
Eric, who is married to steeplechaser Miriam, praises the efforts of Renato for helping develop his career on the international stage.
"He is much more than a coach," he explains. "He talks about many things and he can predict what times I can run. He can see where I am heading, he talks a lot but often hits the nail in the head. He says he is not interested in someone who runs fast today and slower tomorrow."
Berlin breakthrough
In 2018 his career stepped up to the next level. He claimed victory in the Lisbon Half Marathon in a PB of 60:05 in March before the following month shattering that mark with a scintillating 58:42 clocking to destroy the opposition in the Berlin Half Marathon.
At that time the joint fifth-fastest time in history for the 21.1km distance (and now joint seventh all-time) it was an outstanding display but one which was not entirely unpredictable, at least not according to his prescient coach.
"My coach said I could run 58:50," he recalls. "Everything went very well. Daniel Kipchumba ran with me until 12km before dropping out. I still felt energetic, and I decided to push harder, although I didn't realise that pushing harder would make the last 3km tough. It was nice to run that fast."
Injury frustration
Post-Berlin a calf tear, a knee injury and a hamstring problems stalled his progress. However, he ended 2018 with a solid fourth place finish in 1:15:52 in the Tata Steel Kolkata 25km in India – finishing just four seconds behind race winner and fellow NNRT athlete Birhanu Legese, who last year won the Tokyo Marathon and climbed to number three all-time in the marathon with a 2:02:48 performance for second in Berlin last year.
Help a friend
In 2019, Eric set track PB's of 13:11.51 for the 5000m and 27:33.42 for the 10,000m and also won the Barcelona Half Marathon in a sprint finish in 61:04. However, perhaps some of his outstanding memories were pacing Eliud to a record-breaking fourth London Marathon victory and working with the army of pacemakers for Eliud's historic sub-two-hour marathon performance at the INEOS 1:59 Challenge in Vienna.
To help Eliud, a near neighbour growing-up, gave Eric enormous personal satisfaction and he adds: "Eliud is a very great guy, so humble. There are many talented athletes but many don't have that heart or are able to form closer friendships."
Dubai debut
Now aged 30, Eric is on the cusp of making his marathon debut in Dubai. Keen to make up for lost time having spent five years away from the sport from 2010 to 2015 he is optimistic of a good showing.
"Renato tells me I can run 2:04 on debut," he says and as his Italian coach has so often proved, it pays to listen to his wise predictions.