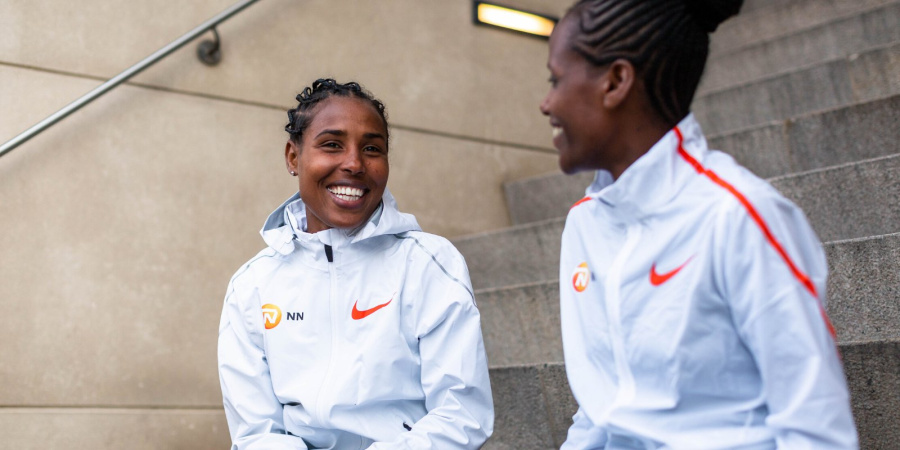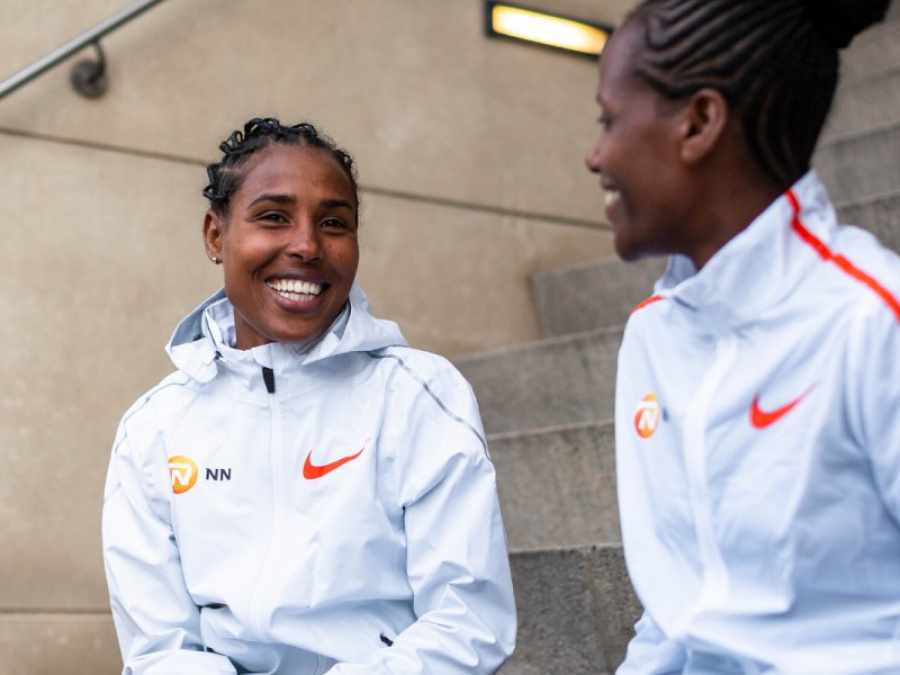 Introducing Desi Jisa
Ethiopian-based Bahraini athlete Desi Jisa is developing nicely under the guidance of leading NNRT coach Getaneh Tessema. We find out more about her story ahead of her appearance in the World Half Marathon Championships in Gdynia, Poland on March 29.
First aware of running when listening to the feats of three-time Olympic distance running champion Tirunesh Dibaba on the radio, Desi Jisa has come a long way since her childhood in rural Ethiopia.
Raised the second youngest of ten children near the town of Assela in Arsi Zone, she was, however, inspired to run not through the many storied accomplishments of Tirunesh but because of her elder brother, Sisay, a prominent marathon performer who placed third in the 2012 Paris Marathon in a PB of 2:06:27.
"He used to run at school, so I followed him," explains Desi. "I started running at school aged 15 or 16."
Desi initially made an impact as a middle-distance runner and finished fourth in the 1500m at the 2012 Ethiopian Championships. However, rather than pursue a future representing her country of birth, the following year Desi decided to switch allegiance to compete for Bahrain.
In 2014 she secured victory over 800m at the Arab U20 Championships in Cairo and made a statement on the global scene in 2015 – placing eighth in the women's U20 race at the World Cross Country Championships in Guiyang.
Yet becoming frustrated at being asked to compete over a range of distances on the track in 2017 she joined the training group of Ethiopian-based NN Running Team coach Getaneh Tessema – a move which was to significantly re-shape the path of her athletics career.
Possessing good natural endurance she switched her focus to the road with the longer term goal the marathon. Under Getaneh's guidance she swept to half-marathon victories in Egmond, Rabat and Azkoitia, Spain and set a half-marathon PB of 69:07 when placing eighth in Copenhagen.
But it was after recording a time of 2:24:05 for eighth on her marathon debut in in Dubai in 2018, which convinced Desi she had made the right decision to switch to the asphalt.
"It was a good experience, and I was happy with the result," she says. "I had no real problems. I enjoy the marathon training. I am comfortable with the marathon."
Two months after her marathon debut she impressed at the World Half Marathon Championships in Valencia, finishing seventh in a personal best of 68:10. But just two weeks later in Paris, and suffering an untimely cold, she struggled in the wet conditions to finish ninth in 2:31:30.
Later that year, however, she bounced back from her Paris disappointment to record a personal best of 2:23:39 when placing fourth in the Amsterdam Marathon.
It was impressive effort by the Addis Ababa-based athlete. who trains alongside fellow Bahraini marathoner Mimi Belete, yet Getaneh believes the performance could have been even stronger.
"Desi made a tactical error which maybe cost her a better position," explains Getaneh. "She decided not to go with the lead pacemakers, who were asked to run at a 2:20 pace, and she decided to go in the second group. The pacemakers in the second group did not go so fast but the performance was a big confidence boost."
Last year she built upon her form of 2018 by claiming her maiden marathon success with victory in Seoul (2:23:44) before placing a respectable 12th in brutally tough conditions at the Doha World Championships.
Desi's next planned outing will come at the World Half Marathon Championships in Gdynia, Poland on March 29 and given her performance at the previous edition in Valencia, when placing seventh, she is sure to be a factor.
Long-term, however, her main aspirations lie in the marathon, where she has set herself an ambitious goal.
"I would like to run faster, I think I'm capable of running 2:17," she says.
Getaneh for one believes such a goal is not out of reach because of her unyielding determination. "Mentally, she is a fighter. Even when she is tired she will keep going. I can see this because when the going gets tougher, harder, she grits her teeth," he adds with a smile.