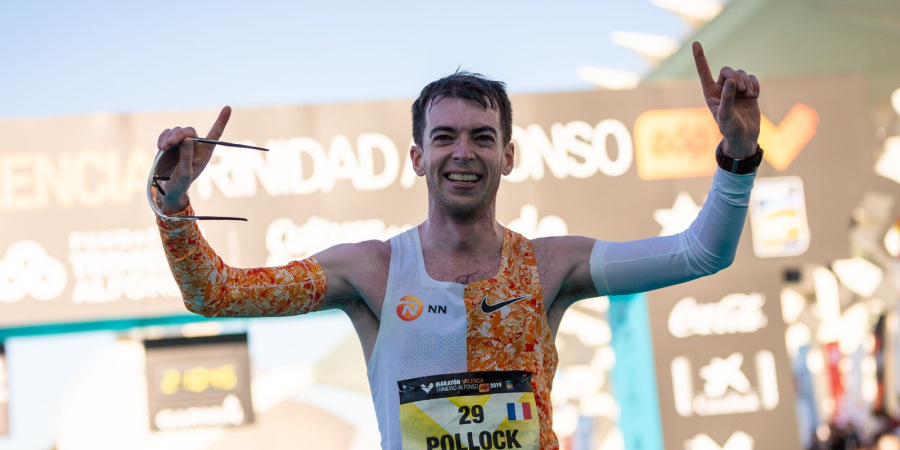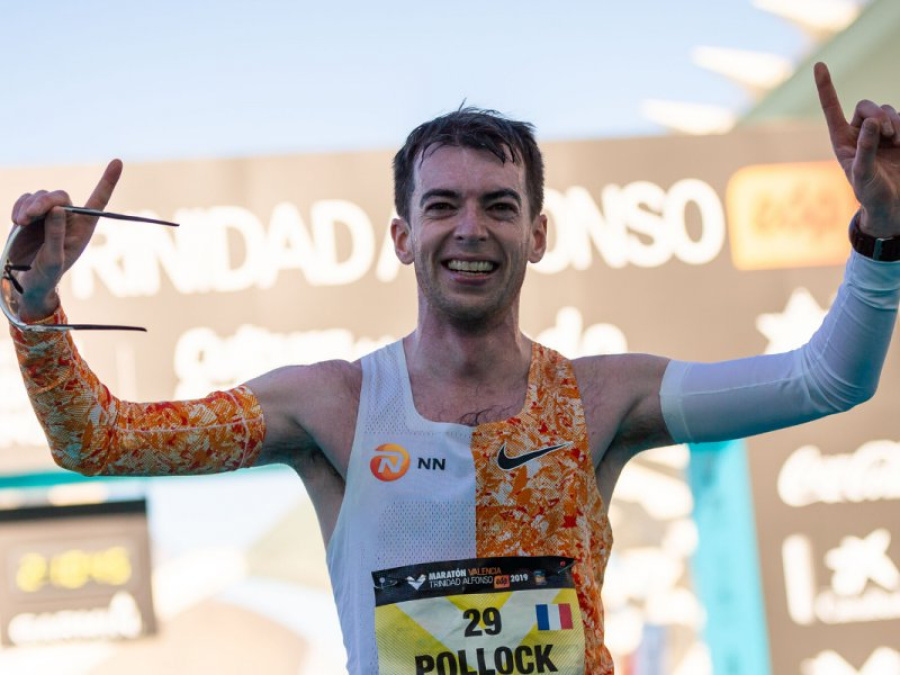 Persistent Paul finally earns his reward
Irishman Paul Pollock set a marathon PB by more than five minutes in Valencia in December. The 33-year-old athlete talks about his long and challenging journey to that moment.
If ever an athlete summed up the phrase, 'if at first you don't succeed then try, try again' it is Paul Pollock.
After setting a marathon personal best of 2:15:30 in Oita, Japan in early-2017 the Irishman has suffered all manner of injury disappointments which has led to disappointing withdrawals from the 2017 World Championships, 2018 Commonwealth Games and 2019 Berlin Marathon.
Yet despite the frustrations, the 33-year-old never lost faith and was richly rewarded in December's Valencia Marathon when he wiped more than five minutes from his PB to run a breakthrough 2:10:25.
To see the clock at 2:10 when I approached the line, gave me such a wave of relief and enjoyment, it was so unexpected.
Paul, an accident and emergency doctor, made his marathon debut in 2012 and appeared for Ireland at the 2013 World Championships, finishing a respectable 21st and at the Rio Olympics, where short of top fitness he crossed the line in 32nd.
After signing for the NN Running Team in 2017 he stepped up his preparations for the London World Championships – the city where he was living at that time.
Regarding the event as like a "home championships" the reoccurrence of a labral tear in the hip in May sidelined him for four weeks and he then faced a race against time to be fit for London.
"I only had eight weeks to get fit, I pushed too hard and just one week before the worlds I picked up two stress fractures in my foot," says Paul. "I knew it was risky to push it, but it was very annoying to watch the race."
Later that year he returned to action at the European Cross Country Championships before the Northern Irishman built up his preparations for the Gold Coast Commonwealth Games.
Not fazed by running in the heat, Paul was excited by the prospect of running in Australia and believed he could climb the podium. His preparations had gone well until suffering a huge blow in the week leading into the Games.
"I woke up one morning and couldn't put any weight on my feet," he explains. "The MRI scan then revealed I had a stress fracture of the talus bone (in the lower ankle joint), which the sport doctor who treated me said was a rare injury that he'd only seen about six times. To this day, I had no idea what caused the injury.
"My training partner Kevin Seaward finished fourth (in the marathon in Gold Coast) and I was delighted for him, but I was also frustrated because it was a case of what might have been for me."
Just four months later – despite lacking fitness – he competed at the European Championships in Berlin to help his country in the team competition. He finished back in 47th in a modest 2:23:26 before setting his sights on the 2019 campaign.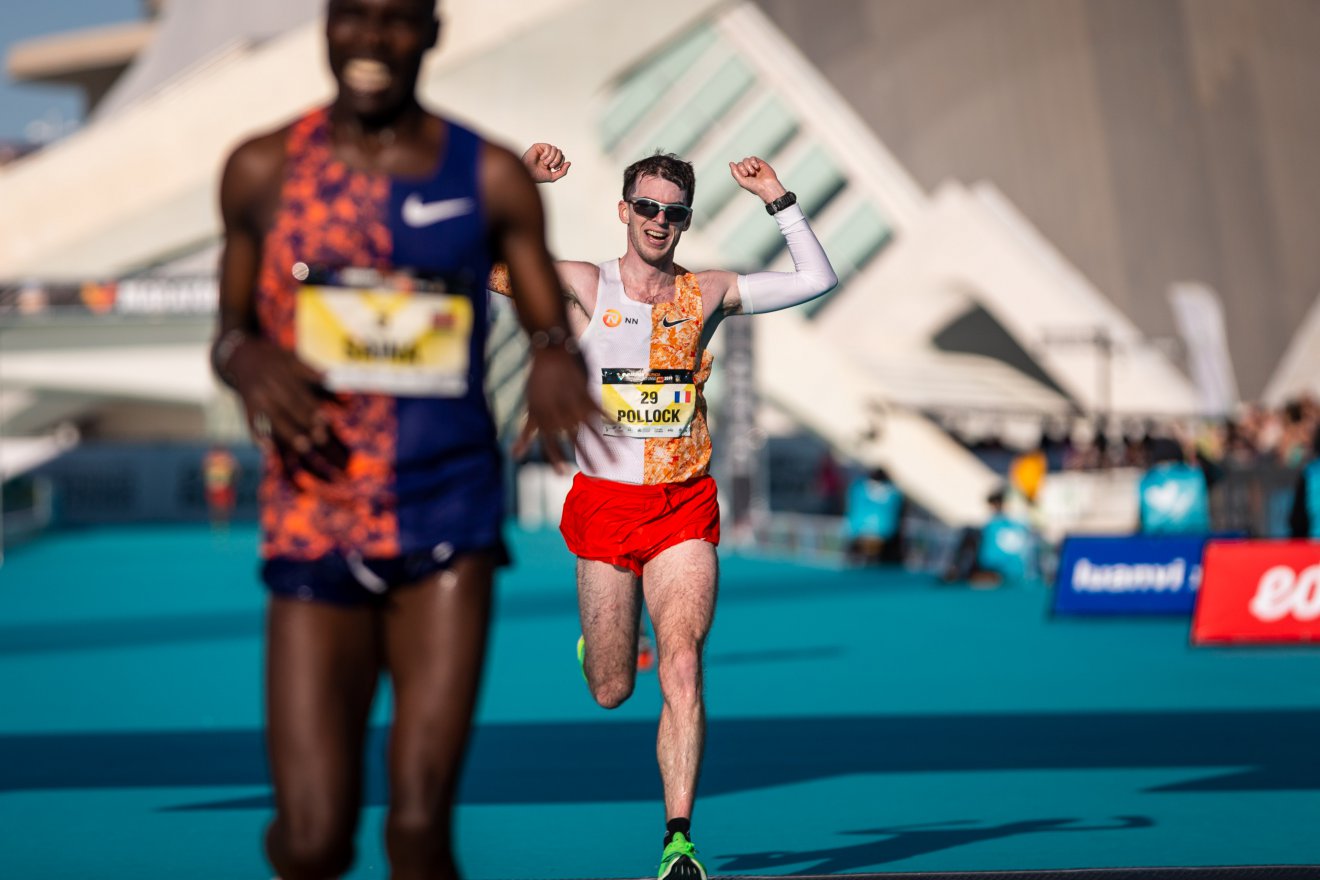 To help re-build his fitness levels In the first half of 2019 he focused on the half marathon – competing in three 21.1km races in less than a month as part of a series in the Czech Republic. His performances were solid but just as his fitness gradually improved leading into the Berlin Marathon his injury curse struck once again.
"Everything was going amazingly," he says. "I was in fantastic shape and looking at running a sub-2:10 time in Berlin. I planned to run a ten-mile race in Holland in mid-August when two days before the race I felt a pain in my ankle, which was diagnosed as a stress fracture of the third metatarsal."
Withdrawing from the Berlin Marathon, it was back to the drawing board once again for the unfortunate Irishman. For three weeks he cycled twice a day on the bike at his local gym before return to running for an abbreviated eight or nine-week preparation period in the countdown to the Valencia Marathon in early December.
Given his lack of fitness it was a hard slog. He averaged only 40 miles (around 65km) a week during this period and he questioned whether he should even compete in Valencia but his coach, Andy Hobdell, convinced him there would no harm in running.
Not knowing how his body would respond, or even if he could complete the race he received an unexpected surprise. Tucking in at the back of the group, who were running at the pace of 2:11:30, as the kilometres ticked by he realised he was set for a big breakthrough.
It was one of those races when I wasn't even thinking about running, I was just enjoying the day.
"I was in a group of seven or eight athletes and others were looking tired, which was a great confidence boost. After the pacemaker dropped out I pushed on hard and when I turned around I only had a couple of runners with me. From there we pretty much ran together to the finish."
A huge new PB, the Olympic qualification time banked and a time which elevated Paul to number two on the all-time Irish lists for the marathon - behind 1984 Olympic marathon silver medallist John Treacy - was a spectacular performance which washed away the years of frustration and heartbreaking disappointment.
"I think my body, unfortunately, does not always hold up to the training," he says. "In my career I've entered 14 marathons and made the start line in seven of them. But I knew I had the ability to run a good race and that is why I kept pushing."
For the most part training on his own in the UK, he nonetheless ran several times with his NN Running Team colleague Marius Ionescu of Romania during a training block in Portugal earlier this year, and he takes huge inspiration from his fellow NNRT athletes.
"Ultimately in running you cannot achieve your best unless you have a great team around you," he says. "That is the ethos behind the NN Running Team which helps everyone be the best that they can be. It is an amazing feeling to be part of the team, even in a small way. I feel very privileged."