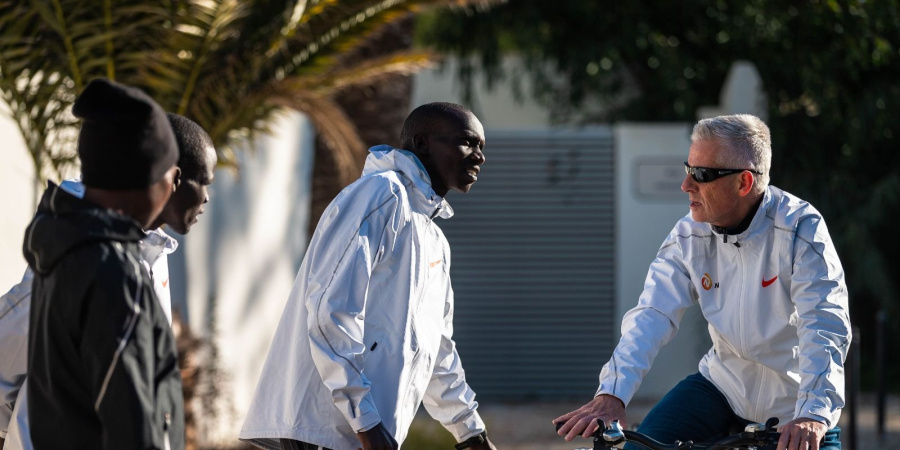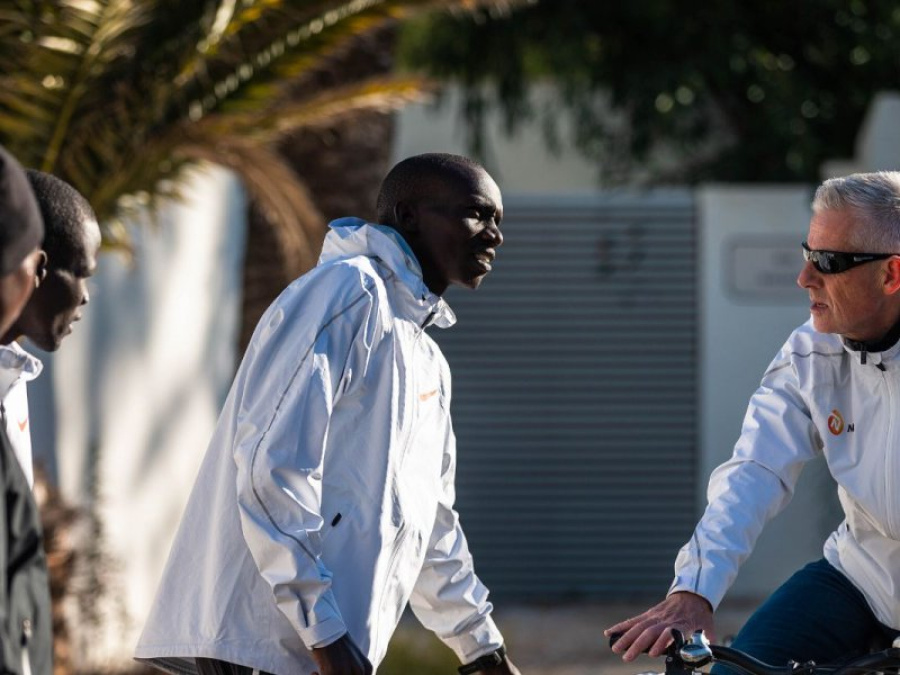 Coaching in a pandemic
It is not only the NN Running Team athletes but also their coaches, who have been forced to adapt and be innovative during these unprecedented times. We speak to a trio of NN Running Team coaches to look at how they have handled and coped with a unique set of challenges during the Covid-19 pandemic.
Addy Ruiter
Regular communication and a positive mindset has also been the philosophy adopted by Addy Ruiter, coach to the Ugandan NN Running Team athletes including world 5km and 15km road record-holder Joshua Cheptegei.
Based out of Kapchorwa, Addy has seen first-hand how the government restrictions have impacted on training – which means athletes cannot currently travel down the mountain to the plateau for tempo runs or further up the mountain for higher altitude runs.
Limited to training in groups of a maximum of five athletes, Addy has had to be creative with some of his running routes and has been able to follow some training sessions on a mountain bike.
Despite the difficulties and disruption to regular training, the Dutch coach has been delighted by the attitude shown by his athletes.
"One of the reasons that our athletes in Uganda have reached the top is reflected in their behaviour towards the current crisis," Addy explains. "They cope well with setbacks and disappointments, adapt quickly to the ever-changing circumstances and are not discouraged. They remain highly motivated."
In regular contact with Global Sports Communication Athlete Manager, Jurrie van der Velden, to discuss the ever-evolving global pandemic, Addy believes communication is key to resolving any issues which may occur.
"I see the athletes every day and we talk to one another about the situation and how best to deal with it," adds Addy.
We've decided what most important is for our families to stay healthy and to continue to train as best we can.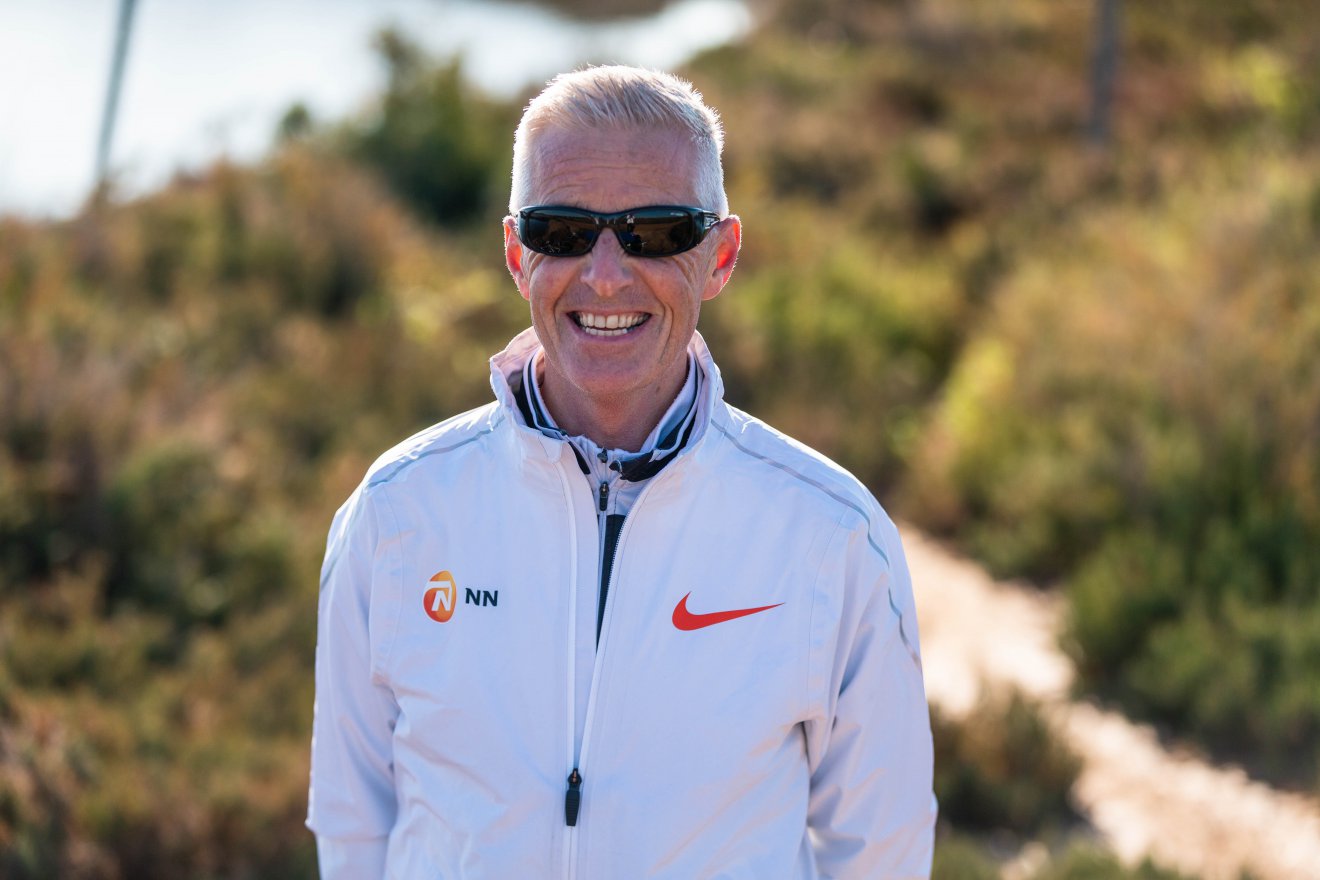 Patrick Sang
During a distinguished career spanning more than 35 years as both an athlete and coach, Kenyan-based NN Running Team coaching guru Patrick Sang has faced countless challenges.
Yet the man who has guided the likes of Eliud Kipchoge and Geoffrey Kamworor to a host of global honours, has never faced a challenge as complex as a global pandemic.
There are no easy answers, but as coach to a team of around 30 NN Running Team athletes based out of Kaptagat he has responsibility to focus on solutions.
"I programme myself to think positively and that sooner or later the virus will end," explains Patrick. "We've experienced calamities before and they don't last forever. So, I've asked my athletes to focus their energies on the remaining part of the season and to look ahead positively."
As a coach, Patrick, was forced to quickly re-evaluate how best to maintain both fitness and motivation in his athletes. Following the mass cancellation and postponement of races globally, many athletes were stripped of the goal of working towards an immediate competitive goal. Meanwhile, government restrictions introduced by the Kenyan Government to limit large groups of people in the wake of the pandemic saw the Kaptagat-based camp disband as athletes returned to their family homes to train solo.
I decided that now is a time athletes should be doing general fitness and endurance and general strength training.
Denied the opportunity to see the athletes face to face because of the restrictions, Patrick has delegated 'greater authority' to the athletes and he has become more dependent on their feedback.
However, Patrick is determined to look at the positives and he insists we should not underestimate the power of the family in such uncertain times.
"This is a new situation that either by design or default has made it possible to be surrounded by loved ones for pretty much 24 hours a day," he explains. "This in itself has given serious cushioning. The mind is now focused on the family and this offers a reminder of what is really important in life."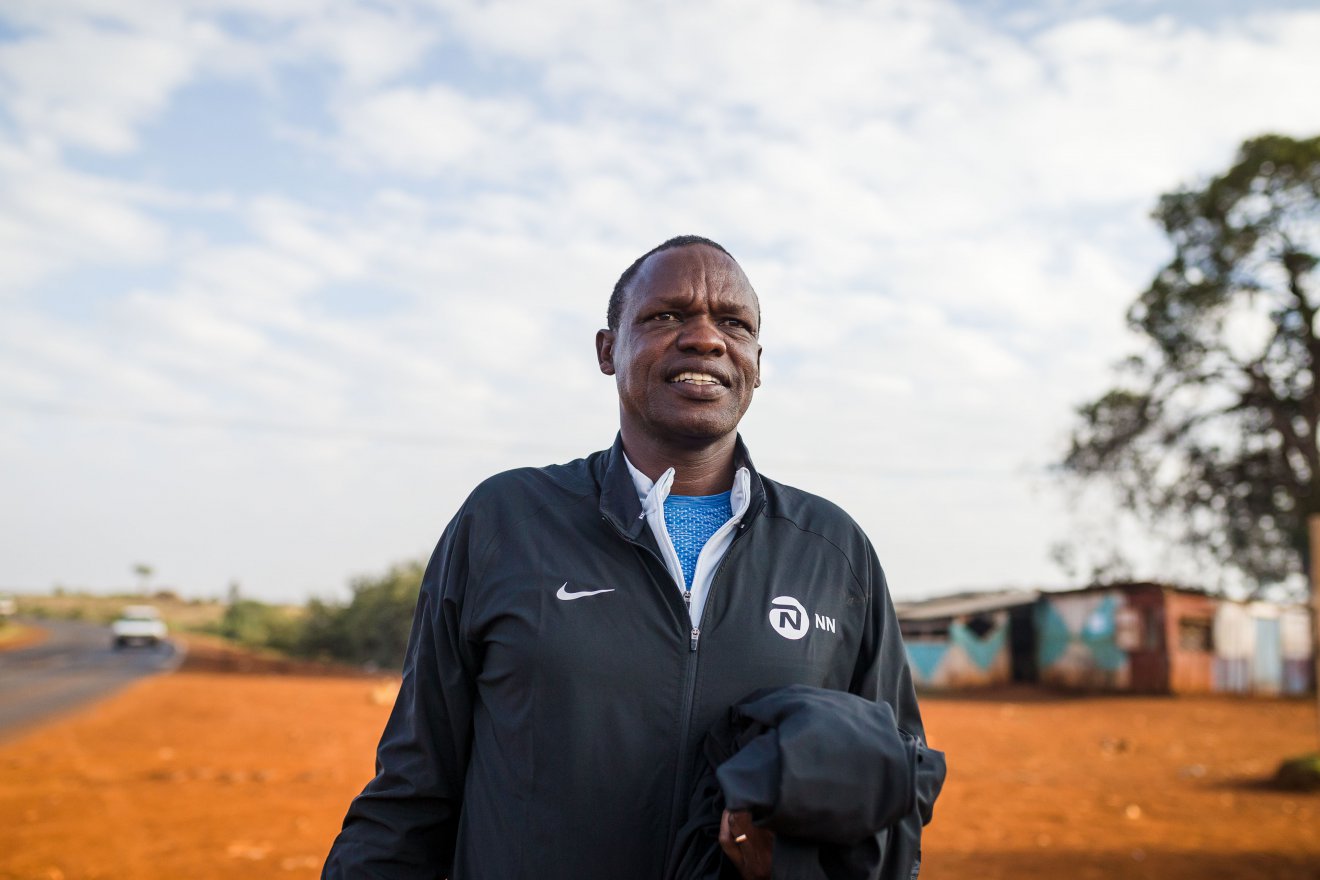 Mersha Asrat
Mersha Asrat, coach to Ethiopia's NN Running Team superstar Kenenisa Bekele and a group of younger, emerging athletes, is calling on his group to 'be strong', to ride out the current 'storm'.
With the prospect of racing off the agenda for some time and athletes forced to train alone because of government restrictions, Mersha says some athletes initially greeted the outbreak of the global pandemic with bemusement and confusion.
However, the Addis Ababa-based coach says to best serve his athletes it has been important for him to adopt a positive mindset.
"I have taken the view that the pandemic will pass," explains Mersha. "No one yet knows when we will start competing again, but we have to prepare as if we are going to compete soon."
Mersha has proposed for his athletes to alternate three runs per week with three days of strength exercises from home - and he believes the programme could have long-term benefits.
"Some Ethiopian athletes are not at a very good level with their strength training, so I am advising them to work on this – even to be masters at workouts! I'm explaining to the athletes that each workout as its own meaning, its own function and benefit."
Besides looking at the physical gains that can be made, Mersha is also looking at how the team can maximise their downtime by encouraging them to brush up on their English language skills.
Many of the group struggle to learn English, so I've told them now is a good time to learn.