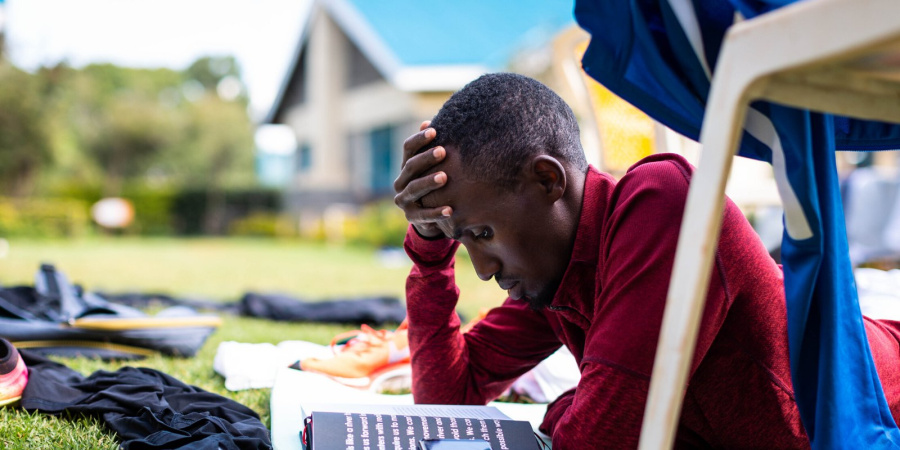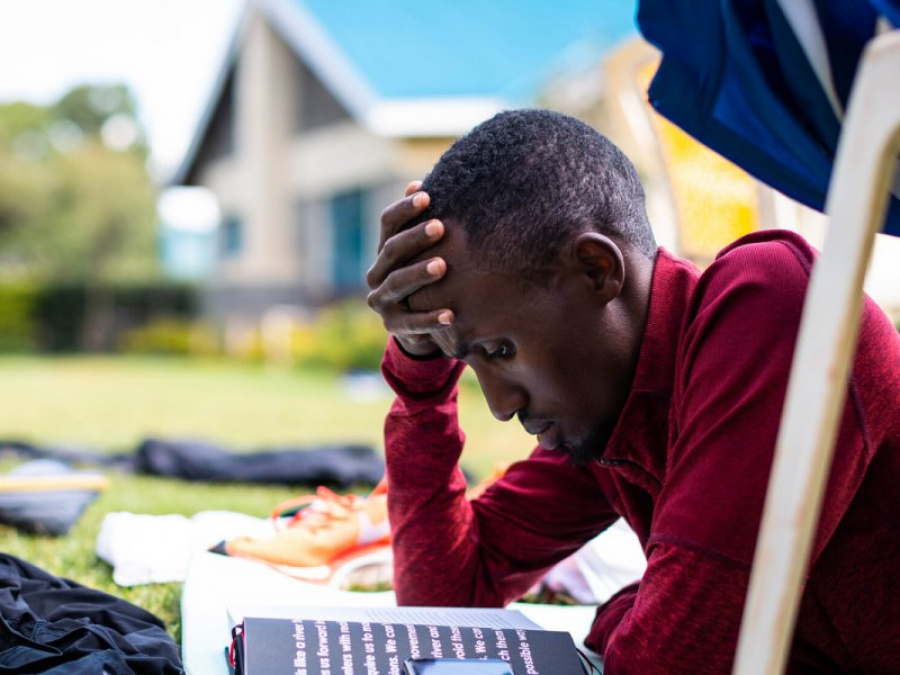 At your leisure
One consolation of living life at home under government restrictions is that many of us are experiencing much more downtime than we typically would. We speak to key members of the NN Running Team to find out just how they've been spending their time relaxing.
It is no secret that NN Running Team marathon colossus Eliud Kipchoge is an avid reader, so it is little surprise the Kenyan has taking advantage of the extra downtime by pursuing his passion for books.
He has just completed reading Talking to Strangers by Malcolm Gladwell – a book he describes as "a moving story which poses many questions."
Eliud, a huge motorsport fan, has also spent a portion of his leisure time watching re-runs of old Formula 1 and Moto GP races with his children in order to get his fix of sporting action.
Another bookworm within the NN Running Team is Eliud's fellow Kenyan Victor Chumo.
The sub-60-minute half marathoner has recently completed The Greatest on the career of boxing legend Muhammad Ali as well as 11 Life Lessons from Nelson Mandela – written by his grandson Ndaba Mandela. Both Muhammad Ali and Mandela are two people Chumo holds in the highest regard.
"Muhammad Ali was a man of conviction," adds Victor "I also have so much respect for Nelson Mandela and his beliefs. He was epic."
European half marathon record-holder Julien Wanders has used his downtime to further his language skills and stretch his mind.
The Swiss athlete has a Kenyan girlfriend, Kolly, and is using the extra downtime in Iten to improve his knowledge of the Swahili language as well as devoting more time to meditating.
It is useful because it helps empty for mind and stay relaxed.
Last year Geoffrey Kamworor enjoyed another outstanding year setting the world half-marathon record in Copenhagen and regaining the New York City Marathon crown.
But during this downtime he has had the opportunity to devote more time for his passion for art.
"I sometimes also draw in camp and we make a joke about who is the best artist," adds Geoffrey. "Of course, absolutely, it is me!"
Besides his fondness for art, Geoffrey has also whiled away his time watching marathon re-runs on TV and wildlife documentaries on National Geographic.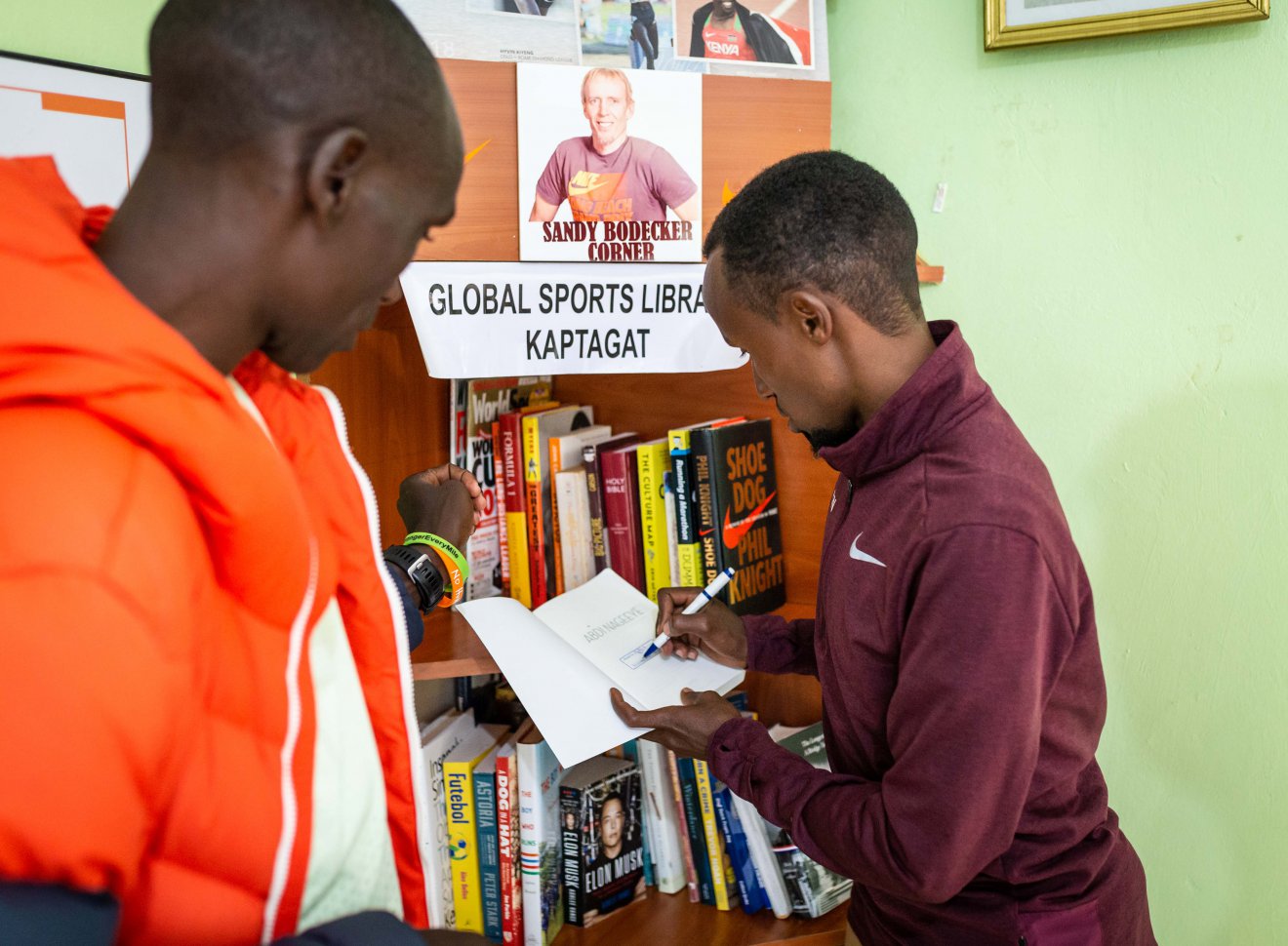 Another to explore his liking for documentaries is the NN Running Team's ever-curious Dutch marathon record-holder Abdi Nageeye.
I like to educate myself and I recently watched a number of BBC documentaries on The Crusades. I feel I always learn something watching documentaries.
Meanwhile, Ethiopia's 2019 women's winner of the Berlin Marathon Ashete Bekere, is finding more time to watch Ethiopian movies.
Yet for Ashete's compatriot Kenenisa Bekele, the 2019 men's winner of the Berlin Marathon, he has spent a far greater period of his downtime simply enjoying family life – where his seven-year-old son is gaining the ascendency on the video consoles.
"We play football and basketball games but when it comes to the shooting games, I can never beat him," says Kenenisa with a laugh. "He beats me all the time."
Belgian Bashir Abdi has spent a portion of his downtime in the kitchen pursuing his interest in cooking. His wife has helped teach him how to make lasagne, he has also developed his Arabic culinary skills and experimented with his banana cake recipe.
"Every time I bake banana cake I try to slightly change the amount in the ingredients," he says.
Sometimes I've added too much or too little sugar but sometimes I've been pleased with the results. I enjoy cooking my own food, because at least I then know exactly what I'm eating.
For Manchester United-loving 2018 Barcelona Marathon winner Anthony Maritim, he is using his extra leisure time watching re-runs of former matches involving his Premier League favourites and also watching Jackie Chan action movies.