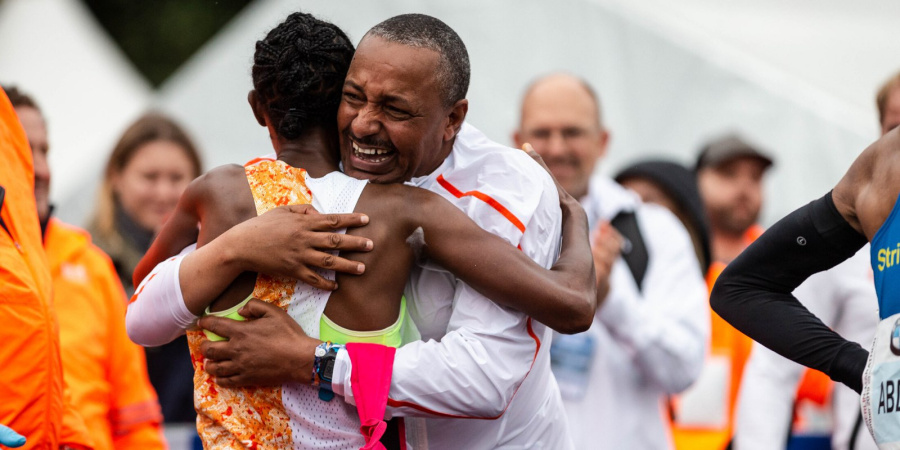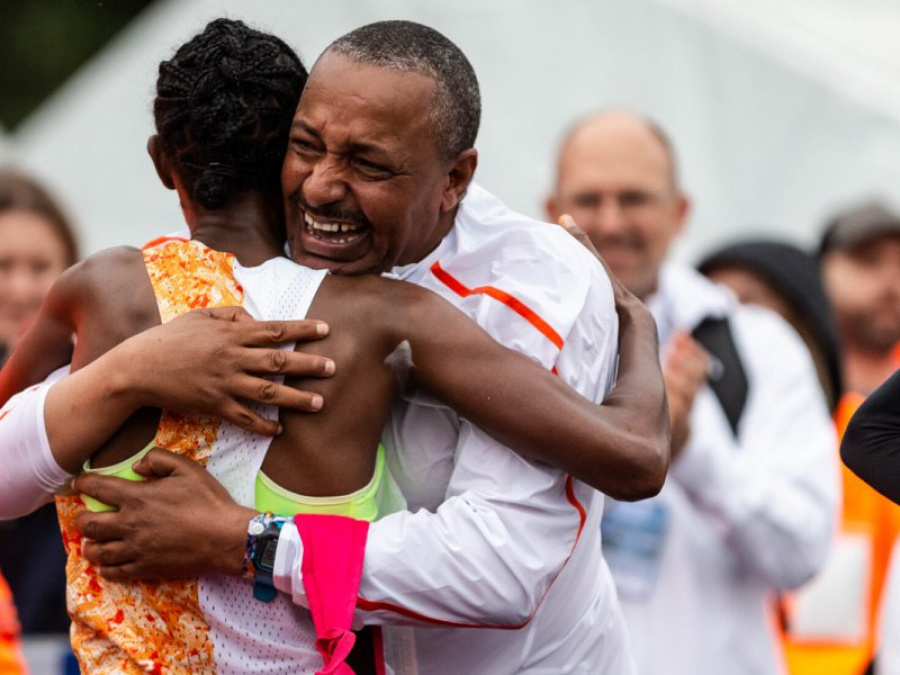 The winning game
Eliud Kipchoge may boast the most impressive unbeaten streak in the global road running world but his fellow NN Running Team athlete Ashete Bekere is also accumulating a winning streak of genuine substance.
The rising Ethiopian star's last defeat over came in April 2018 with a fourth-place finish at the Paris Marathon and since then she has claimed three successive marathon wins as well as victory in her most recent outing, the Barcelona Half Marathon.
Given such an appetite for winning, it comes as little surprise that the 32-year-old - with the seemingly effortless running style - is a hugely competitive athlete.
"I don't like to lose at anything at all, not even in training," explains Ashete, who set a marathon PB 2:20:14 when winning on the streets of Berlin last September.
Making her marathon debut back in 2008, Ashete has enjoyed a gradual ascendency to the top but it was only after joining the NN Running Team when she emerged as a truly world-class athlete.
Following that fourth place finish in Paris – in a PB of 2:23:27 – she then produced a breakthrough display at the 2018 Valencia Marathon, setting a Spanish all-comers record of 2:21:14 and a sizeable lifetime best.
More success followed at last year's Rotterdam Marathon, which she won in a time of 2:22:55 in hot conditions.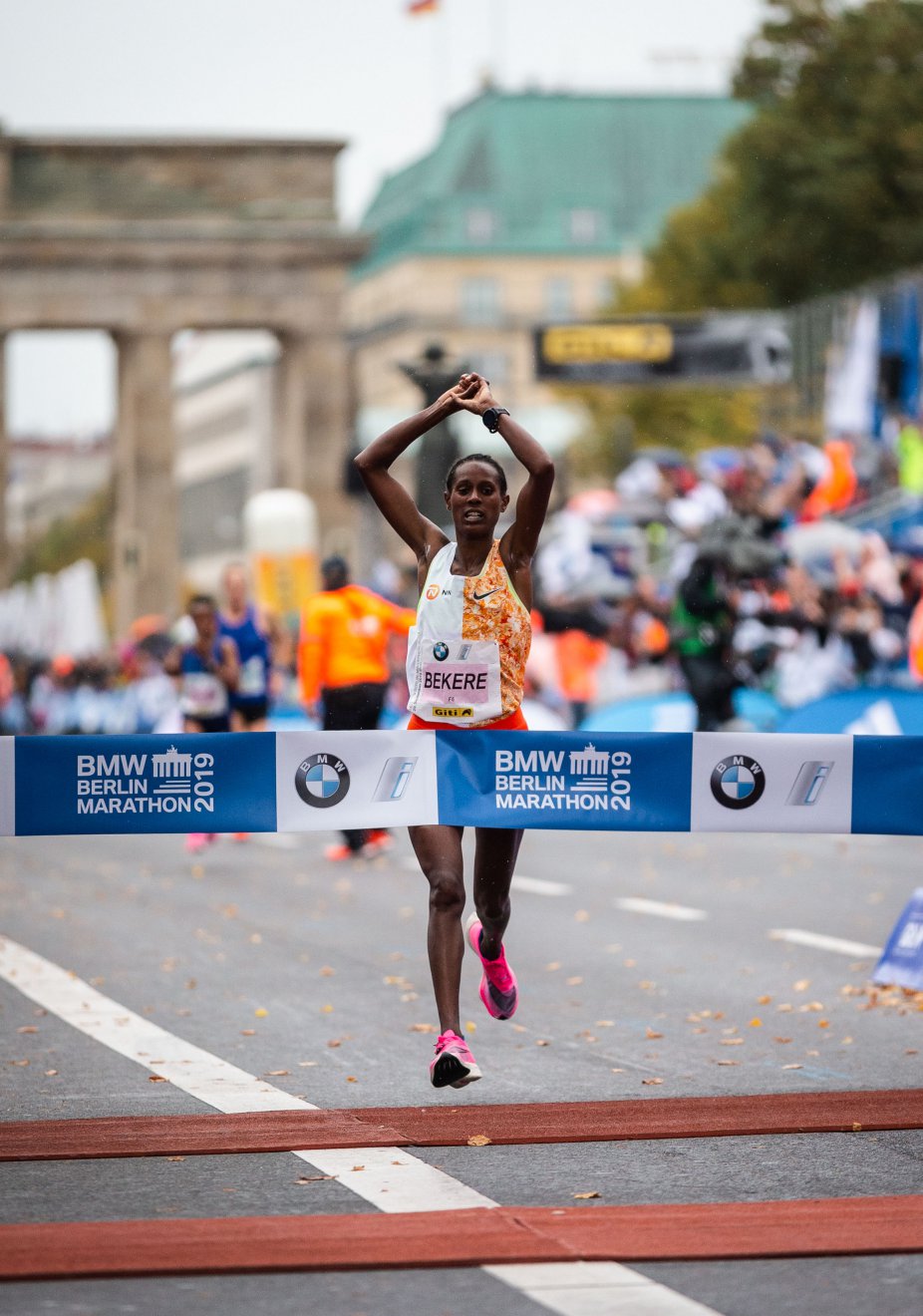 In the middle of last year, Ashete changed coaches switching from Getamesay Molla to Getaneh Tessema. It was not an easy adjustment to make but switching to a higher endurance-based programme enabled the youngest of seven siblings to further improve.
"At first I was a little bit afraid of the training and the quality of the athletes in the team," she adds of a group which contains the likes of two-time Tokyo Marathon champion Birhanu Legese and former World Championship 1500m finalist and 2:21:22 marathoner Mimi Belete.
"But I was happy with the training and the extra kilometres have made a big difference," she says.
Getaneh too was impressed with how quickly she adapted to the training group and her overall qualities.
"Ashete is a top athlete," he explains. "She is always ready to train, she has no excuses, she works hard and because of these factors it makes her a strong runner."
Ashete has good natural endurance, she is very light and if you watch her run, she can fly," he explains. "The only area she needs to develop more is speed.
Even though she was still in the early days of her time under the coaching tutelage of Getaneh, she entered last September's Berlin Marathon aiming to record a sub-2:20 clocking.
Ashete admits that inconsistent pace-making meant the lead contenders quickly limited the scale of their ambition as the race became a tactical battle.
"We started looking at each other too much during the race," she admits. "In the final kilometres it was just Mare Dibaba and I at the front. I had seen Mare many times before and I was not afraid. I knew at the 40km drinks station Mare started to look tired and that I would win the race."
Ashete was right to feel confident and in the final 400m she accelerated clear of Dibaba to the race win – her first Marathon Major success – and a third straight win over the 42.2km distance.
After crossing the line she sprinted straight into the arms of Getaneh and reflects: "I was very happy at that moment because I'd changed training groups only a couple of months before."
In preparation for the London Marathon – which was originally scheduled for April – she enjoyed a memorable outing to win the Barcelona Half Marathon in a PB of almost four minutes in 66:37.
However, Ashete believed she could have run even faster.
"The pacemaker was set up not for me but somebody else, there were some small things I could have improved but I was happy to win and improve my PB," she adds.
Unfortunately, the Covid-19 pandemic denied the experienced Ethiopian the chance to compete in April's London Marathon and she is now turning her attention to preparing for the re-scheduled race in October.
Training under government restrictions she is currently running around 15km a day. Hoping the pandemic will pass and Ashete will be able to resume normal training, she will be looking to extend her winning sequence in her next outing and has some big ambitions for the future.
The plan is to run a fast time in the hope of being a member of the Ethiopian team for the Olympics, I think one day I can run 2:17-2:18.