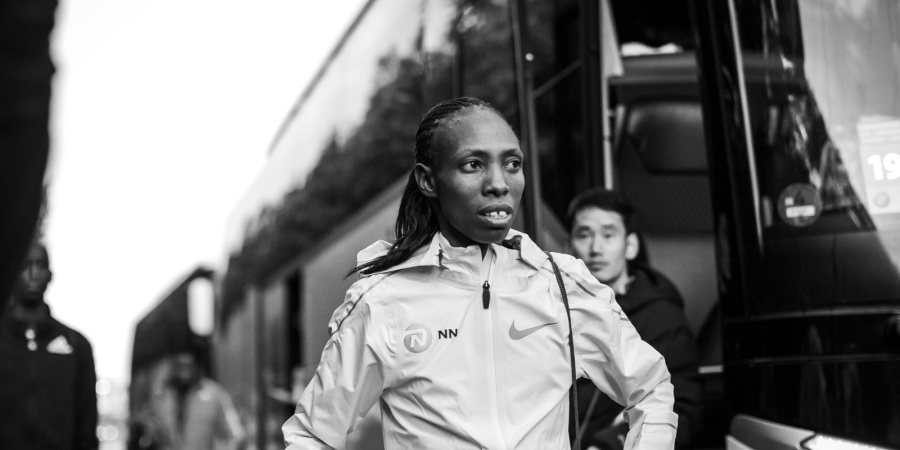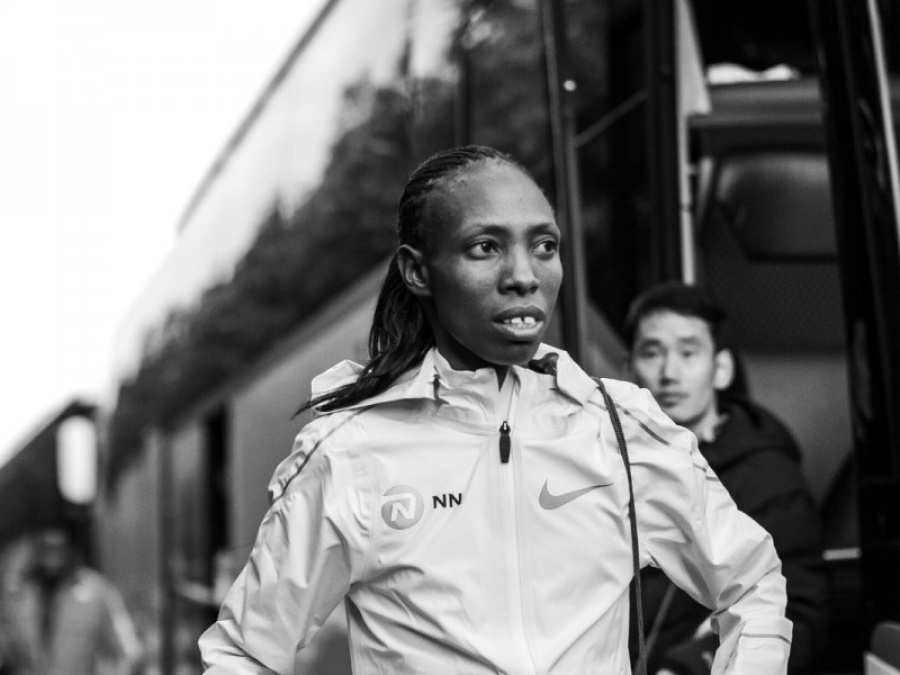 My NN Running Highlight | Abdi & Selly
Abdi Nageeye and Selly Chepyego reflect on their most memorable moment running in the distinctive orange and white NN Running Team vests.
For Abdi Nageeye setting a Dutch record of 2:06:17 at the 2019 Rotterdam Marathon proved after a lengthy ten-year journey he could live with the top Kenyans.
Back in 2009 as a callow 20-year-old athlete, Abdi had spent some time in Iten – but it had proved a chastening experience.
"I remember going for a 40-minute easy run (with the Kenyans), which went terribly," he recalls. "I thought how do I expect to carry out speedwork with these guys, if can't even jog with them? I'll never forget that feeling."
Yet as he approached the start line for the 2019 Rotterdam Marathon, Abdi was by now a different athlete. Having spent several years sharing a training camp in Kaptagat with the likes of Eliud Kipchoge and world half-marathon record-holder Geoffrey Kamworor the erudite Dutchman was now a battle hardened and finely-tuned top class performer.
And that day in the Dutch port city he was prepared to push his body to new limits.
"I went into the race with the same plan as the leading Kenyans," he explains. "If they want to run the first half in 62 minutes, that is no problem, I too will go with the pace."
Buoyed with confidence he was part of the lead group at half distance and it was only at around 32km when he started to encounter a hamstring issue did he start to lose contact with the lead contenders.
"It felt like my hamstring was cramping, so I had to slow down and run a little below my capability," he explains. "For it to happen at 32km was actually really scary because there was still so far to run."
Thankfully as Abdi nursed the injury the problem eased and from 40km he accelerated once again to cross the line in an outstanding time of 2:06:17 – to claim fourth and wipe almost two minutes from his own Dutch record.
"It was a really good feeling," he recalls. "At that point next to Eliud I had one of the quickest times in the training group. I'd gone on a tough route but this proved to me I was capable of finishing with the top Kenyans. It gave me a lot of motivation to run even faster."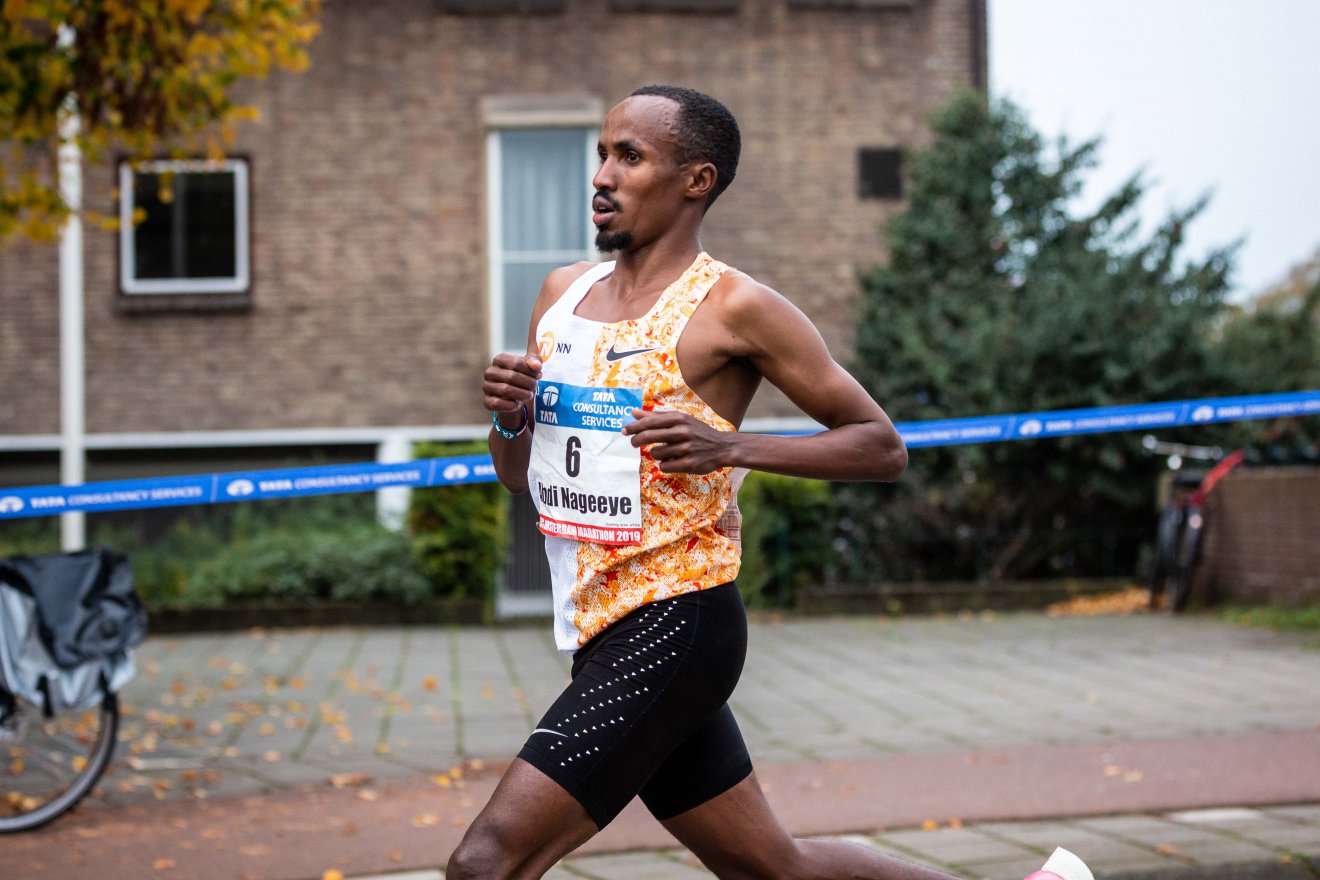 Selly Chepyego quickly turned a negative into a positive to enjoy the greatest performance of her NN Running Team career at the 2019 Berlin Marathon.
The experienced athlete has been selected as part of a four-strong Kenyan squad for the 2019 World Championships in Doha only to be omitted from the final three-person team.
"Patrick Sang my coach and my manager Valentijn Trouw explained that one person would be dropped from the team and that we should think about another plan. When I was not selected they tried to keep me positive with a plan B."
That plan B was the 2019 Berlin Marathon. A former World Half Marathon bronze medallist and World Championship 10,000m finalist, Selly had since moved up to the marathon and in Ljubljana in 2018 she had set a PB of 2:23:15.
Yet in Berlin she was to enjoy the best marathon of her career.
"From the beginning to the end I felt good," recalls Selly, a mother-of-two. "I came to realise that I was capable of running with the top women and that I am strong."
Her NN Running Team colleague Ashete Bekere claimed the race win in 2:20:14 but Selly maintained her pace and rhythm to secure third in a time of 2:21:06 – a PB by more than two minutes.
"I was so excited," recalls Selly. "But I think I was even more excited because I knew I could do so much better in the future. It gave me many positive thoughts and when I returned to training it gave me so much motivation. The race proved to me I can go even higher as a top athlete."