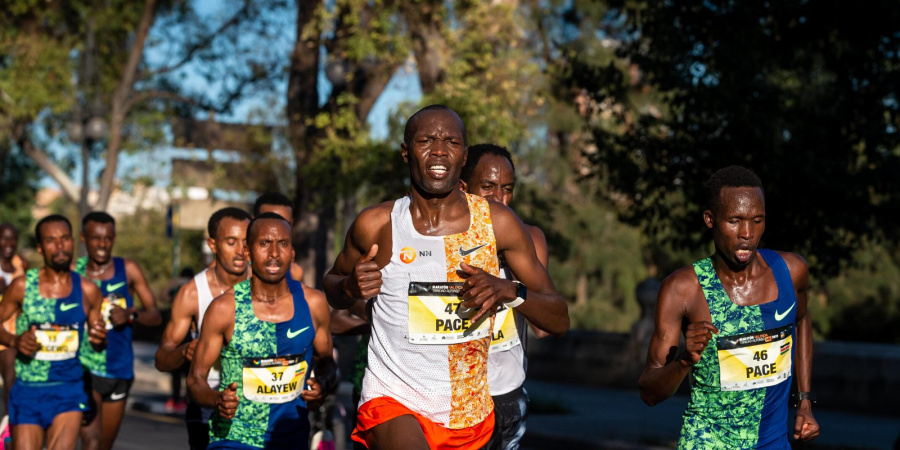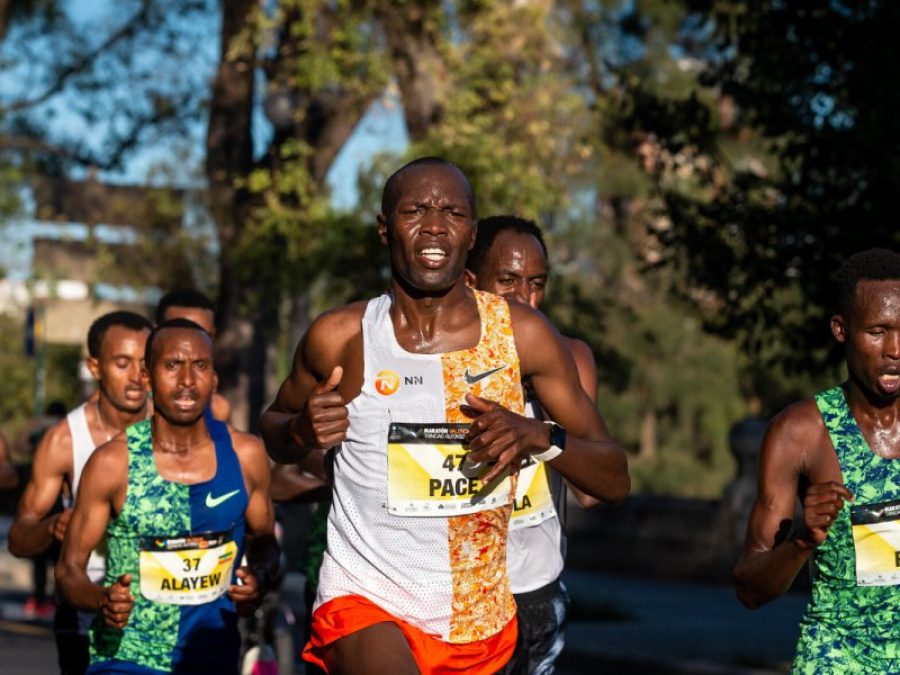 My NN Running Team Highlight...
Ethiopian marathon queen Ashete Bekere and Kenyan half-marathon talent and regular pacemaker Victor Chumo recall their outstanding moments so far in NN Running Team colours.
After winning three successive marathon in Valencia 2018 and Rotterdam and Berlin last year, it is perhaps little surprise Ashete Bekere selects the latter event, where she claimed her personal best of 2:20:14 as her personal highlight.
Earlier in 2019, the classy Ashete has made the decision to join the training group of Getaneh Tessema having enjoyed success under her previous coach, Getamesay Molla.
It was not an easy decision for the 1.69m tall athlete but after enjoying a good period of preparation under Tessema's high-mileage regime she felt confident of a good display on the streets of the German capital.
"My expectation was to run fast that day," explains Ashete of her pre-race ambition to run a 2:18-2:19 time.
It quickly became apparent that inconsistent pacemaking, which triggered a more tactical approach from the elite athletes, would make Ashete's goal of a sub-2:20 time out of reach.
However, she quickly re-focused to concentrate on her primary target of securing her maiden Marathon Major success.
As the race evolved and reached its denouement it became clear the race for victory was between two women - Ashete and her countrywoman Mare Dibaba, the 2015 world marathon champion.
In the closing few kilometres, the pair opened up a gap on the rest of field and as the pair approached 40km, Ashete's confidence grew.
"I was not worried," explains Ashete of her emotions at that point of the race. "I'd seen Mare compete times and I could see that she was tired. From that final water station at 40km, I knew I was going to win."
Fuelled by a unwavering belief and desire, Ashete outpaced Dibaba in the latter stages to race to victory in 2:20:14 – to wipe exactly one-minute from her previous PB and clinch a third successive marathon victory.
"It was a big win for me and, of course, I was very happy," she explains. "It meant so win to me because it proved it was the right decision to change training groups."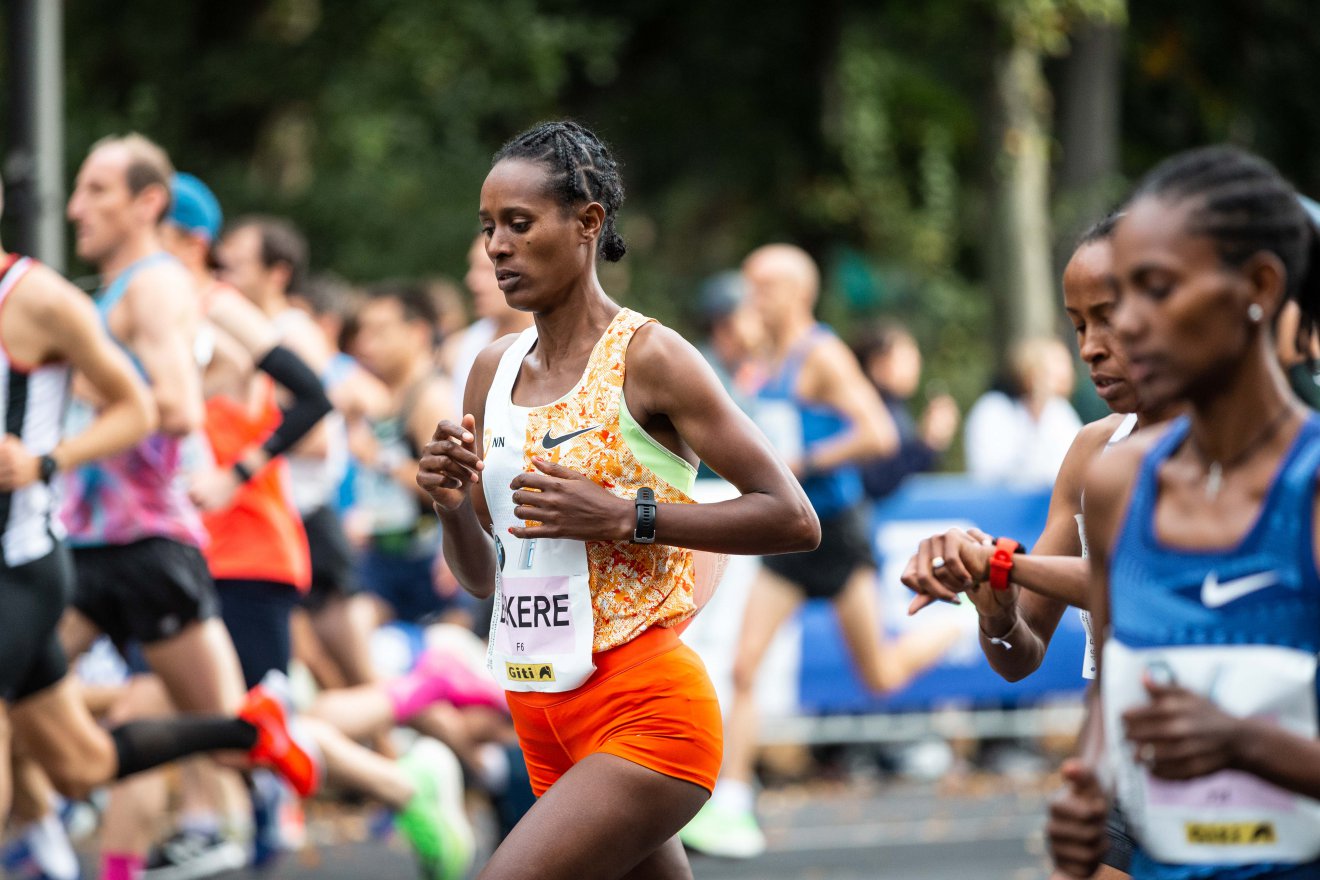 Victor Chumo
Joining the NN Running team training group in Kaptagat in the middle of 2019, Victor Chumo arrived with a reputation as a solid half marathon performer.
His PB stood at 60:03 for the 21.1km following a victory in the 2018 Lille Half Marathon and due to his intelligence and reliable nature he was designated one of Eliud's pacemaking lieutenants for the INEOS 1:59 Challenge.
After playing his part in history in Vienna he was then asked to be a pacemakers at the Valencia Marathon last December – a race which was to prove a huge confidence boost in his longer term marathon ambitions.
"It was so special for me to have joined the Kaptagat training group six months prior to Valencia," explains Victor.
"Before joining the group I had suffered an injury which had grounded me for nine months, But since training with Eliud logging up the mileage and consistently executing the fartlek and track sessions, I felt much stronger."
Assigned to run at a pace of 2:57-2:58 per kilometre up until 30km in Valencia – Victor delivered and actually ran a little quicker at a 2:56 per kilometre up until 31km.
"It was all very positive," he explains. "When I dropped out of the race with 11km to go I still felt I had some gas left in the tank. The winner went on to run a course record time of 2:03:51, so maybe I could have gone on to run the race in around 2:04:30.
"The way I ran in Valencia was really motivating for me and it made me wonder about what sort of time I could run for a full marathon. Running a marathon is now something I really crave."
In his most recent outing, Victor illustrated his continued progression as the 33-year-old Kenyan won February's Barcelona Half Marathon in a personal best of 59:58.