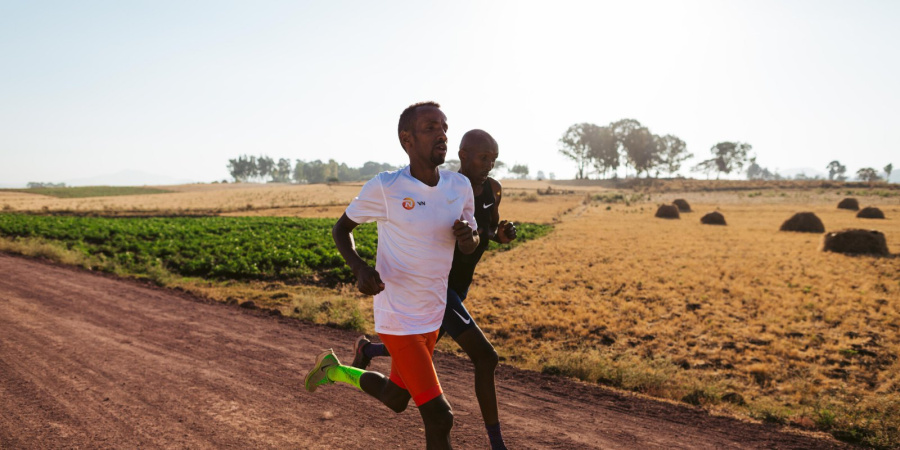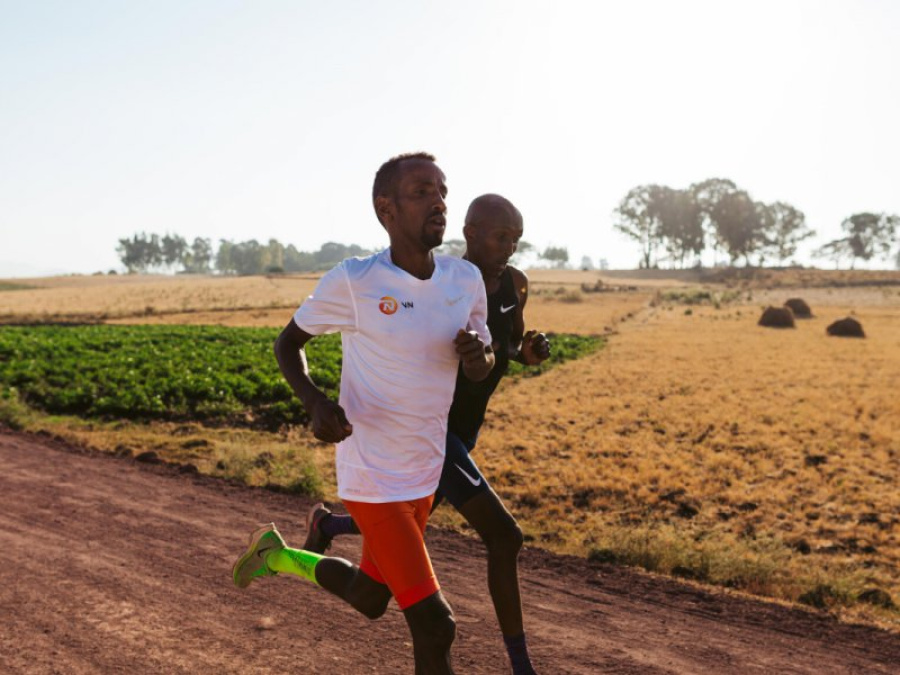 Sixty Minutes
Bashir Abdi makes his eagerly awaited returns to competition in the one-hour race at the Brussels Diamond League on September 4. We speak to the Belgian marathon record-holder about his hopes and ambitions for the outing.
When Bashir Abdi steps to the track for the one-hour race in Brussels there is a certain delicious irony that he will be targeting the European record of his manager, Jos Hermens, over the rarely run distance.
It was 44 years ago in Papendal when Jos bashed out 20,944m in 60 minutes for a then world record mark – which still remains the continental record.
And according to Bashir the prospect of the now septuagenarian manager surrendering the long standing mark is not an issue.
"I said to Jos, 'will you be sad if I break your record' and he replied, 'no, not at all. The record has been in the books far too long, you have to smash it'."
Now aged 31, Bashir is an athlete on the rise. In March he stormed to a stunning new Belgian marathon record of 2:04:49 after placing second in Tokyo Marathon – a mark which elevated the gregarious athlete to number two on the all-time European lists for the classic distance.
Yet amid the rapidly changing global situation created by the global pandemic by the end of the March he was in lockdown in his native Belgium and forced to endure a period with no competition on the horizon.
"For a couple of months it was very challenging," he admits. "It was difficult to train without any clear targets or competition on the agenda."
Yet as soon as heard about the plans of the Brussels Diamond League to run the one-hour race, Bashir jumped at the chance to feature.
"I did not hesitate to say, yes," he explains. "Brussels is one of the biggest meets in the world. I remember competing there in 2018 front of 45,000 people, shortly after I won my European 10,000m silver medal."
"Despite Covid-19 it was not an option for the Brussels organisers to give up and that is when they come up with an alternative programme, which included the one-hour challenge. To be given the chance to run in my home country was something I could not turn down."
There is little doubt running for one-hour rather than over a set distance presents a challenge. He believes mental toughness will be required to run the furthest possible distance over a set time, although he insists he does not plan to stray too far from his normal training in preparation for the event.
"It is an unusual race and something you don't see every day. But I'm used to running half marathons in around the same times as one hour, so if your mind is strong you can handle it. I'll continue to do my one track workout and two fartlek sessions a week."
"The organisers will bring in some pacemakers and also Wavelight technology will be used which will show if we are on track for the target time. We could also have athletes from Ethiopia and Kenya but we don't quite yet know how life will look in September."
Bashir, who celebrated the arrival of his second child, son, Ibrhaim, in early June, is currently in good shape having spent a period training at high altitude in St Moritz.
And now is looking forward to hopefully using the race in Brussels as a tune up for a possible marathon appearance later in the year.
"I'm really excited to be competing in my home country and I hope to compete in front of a big crowd," he adds. "I'm really motivated and not only am I looking at the European record but if things go really well also the world record of Haile Gebrselassie (21,285m set in 2007) – the legend. I hope so."