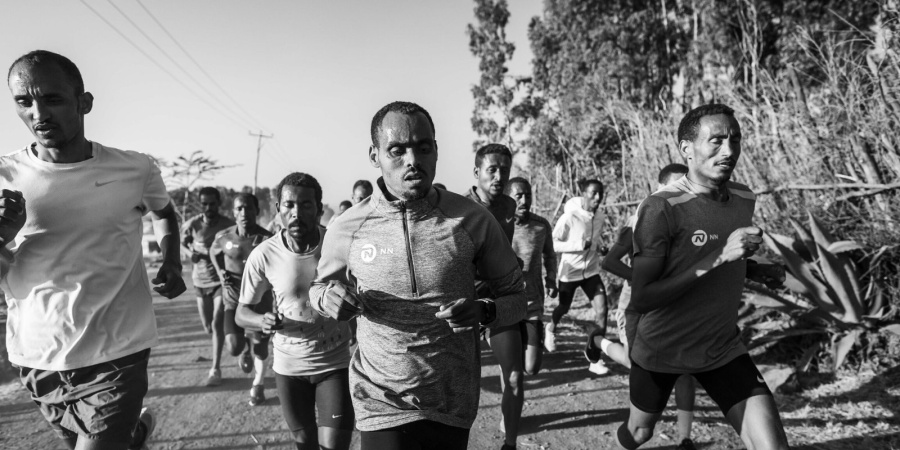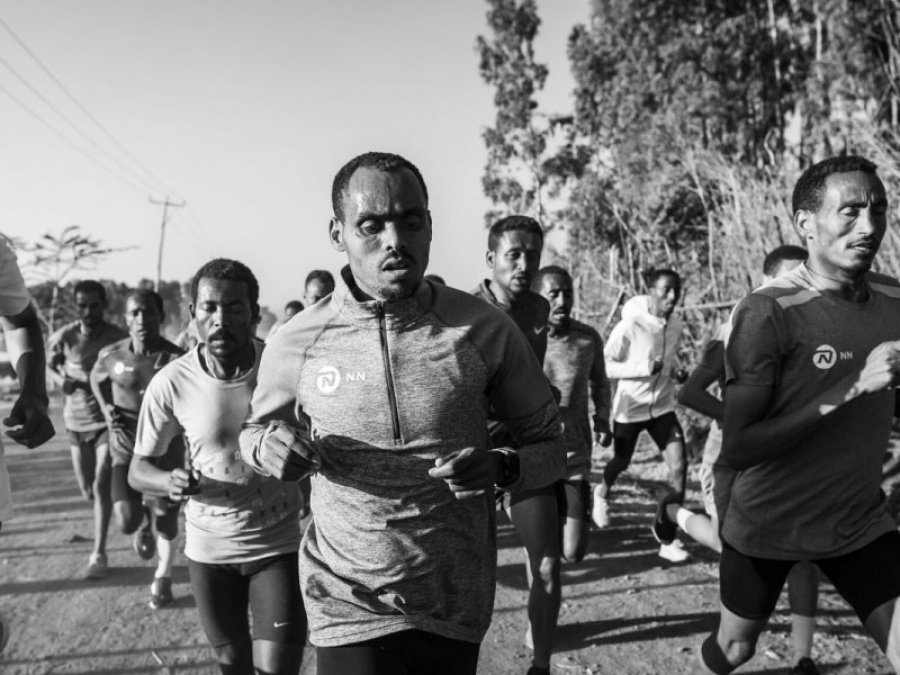 Five star Birhanu
If the NN Running Team has for some time boasted a well-established 'fab four' male athletes - in Eliud Kipchoge, Kenenisa Bekele, Geoffrey Kamworor and Joshua Cheptegei - then over the past year or so Birhanu Legese has made a compelling case to form the 'fantastic five'.
The diminutive Ethiopian's profile has soared in recent times on the back of executing a series of top-quality marathon performances, kick-started on the global stage by his breakthrough victory at the 2019 Tokyo Marathon.
The streak continued last fall as Birhanu, despite suffering from hip pain, enjoyed a scintillating run to place second at the Berlin Marathon in a stunning 2:02:48 to climb to number three on the all-time marathon rankings.
Meanwhile, in the last major marathon to proceed before the global Covid-19 pandemic took hold, the 25-year-old gave further evidence of his rising status by securing to back-to-back victories in the Tokyo Marathon in 2:04:48.
Coached by the experienced Getaneh Tessema, who also guides 2019 Berlin Marathon women's winner Ashete Bekere as well as 2:03:16 marathon runner Mule Wasihun, Birhanu has the very best guidance and support to succeed and is a hugely exciting talent.
"There is no doubt Birhanu is a quality athlete," explains Getaneh. "I see that every day in training. Remember, not everything went perfectly in Berlin but if it does go perfectly I know he can achieve the same results as Kenenisa and Kipchoge. One day he can run a world record."
A former schoolboy sprinter from Woliso he was later persuaded to try his hand as an endurance athlete. It proved inspired advice and a breakthrough second place finish at the 2012 Great Ethiopian Run over 10km propelled him on the road to future glory.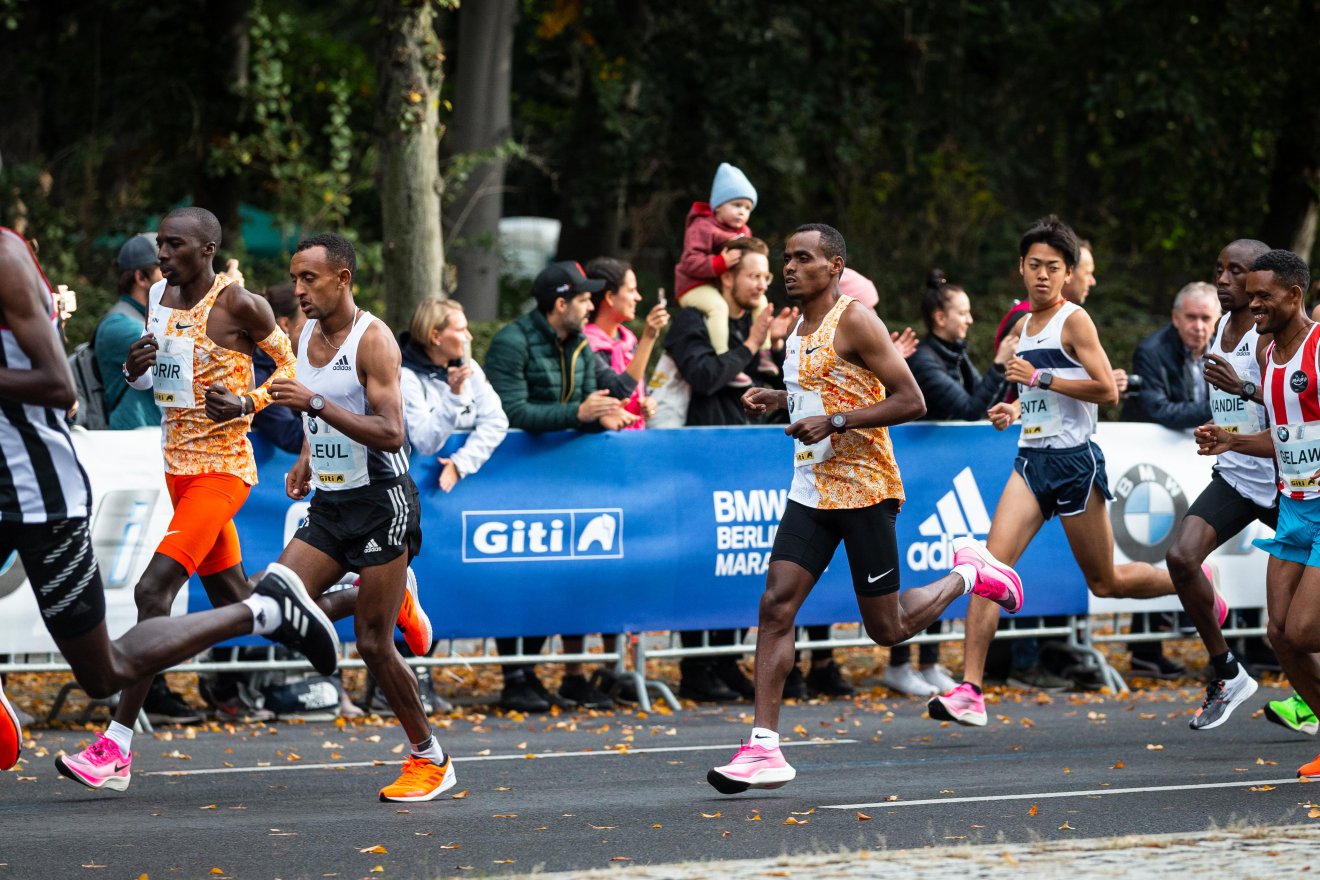 Despite struggling with a shin injury, he ran an impressive 2:04:15 to place sixth on his marathon debut in Dubai two years ago. Later that year stomach issues significantly hampered his efforts at the Chicago Marathon, where he had to settle for tenth in 2:08:41.
The performance, particularly in Dubai, hinted at his rich potential but the shin and stomach problems also shed light an area which has provided a drawback to his development.
"Birhanu sometimes has problems with his health," explains Getaneh. "Yet ahead of Berlin he did not have any health problems and he prepared normally. This convinced me he could do well in Berlin."
Confidence was high and so were his expectations leading into the marathon regarded as 'the fastest in the world.'
"I thought about setting the world record that day and that is why I broke clear of the field at 25km," explains Birhanu. "But after a few more kilometres I had a problem with my hip, I was feeling pain and that caused me to slow."
At 38km he was caught and passed by race winner Kenenisa Bekele, who went on to record victory in 2:01:40 – within one second of Eliud Kipchoge's world record mark.
Although, understandably, a little frustrated with the hip he was pleased with the time and greatly encouraged he had the potential to run faster in the future.
"The performance was wonderful," said Getaneh. "It was a good time, a good finishing position and a very good race for him. Maybe, he could have waited until 35km to make his move. If he had then maybe the result night have been different, but that is all with the benefit of hindsight."
Treated by Dutch physio Sjors Schipaanboord the hip problem appeared to ease ahead of the 2020 Tokyo Marathon and his target was the course record of 2:03:58.
However, just 1km into the race the hip injury flared up and he was forced to manage the issue for the remaining 41km.
This was not easy and as the pain accelerated he had moments of self-doubt.
"Birhanu considered dropping out at 35km but he has a strong mind and kept on running the race," explains Getaneh.
Despite the issues he miraculously remained in contention for race victory and launched his winning move at 38.5km to completed the successful defence of his Tokyo Marathon.
Should he remain healthy he clearly has much scope to improve. Having shown a proven ability to perform in Tokyo – host city of next year's rescheduled Olympics – many would put the 1.68m tall athlete in pole position to secure a berth on the Ethiopian marathon team for Tokyo.
With uncertainty surrounding future competition because of the Covid-19 pandemic, specific targets are difficult to ascertain but given his recent race record more generally Birhanu has some ambitious goals.
"I will continue to train hard and try to break records," explains Birhanu, who lives in Sendafa just outside of Addis Ababa. "And, of course, it will be great to win an Olympic medal too!"