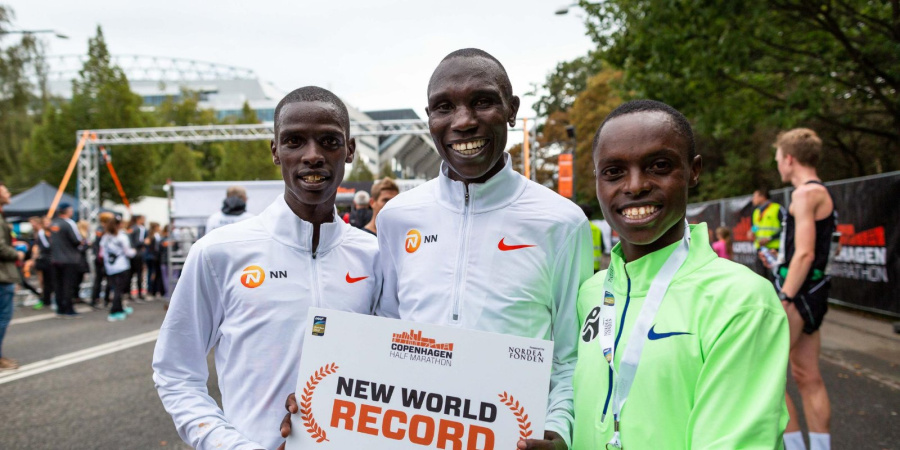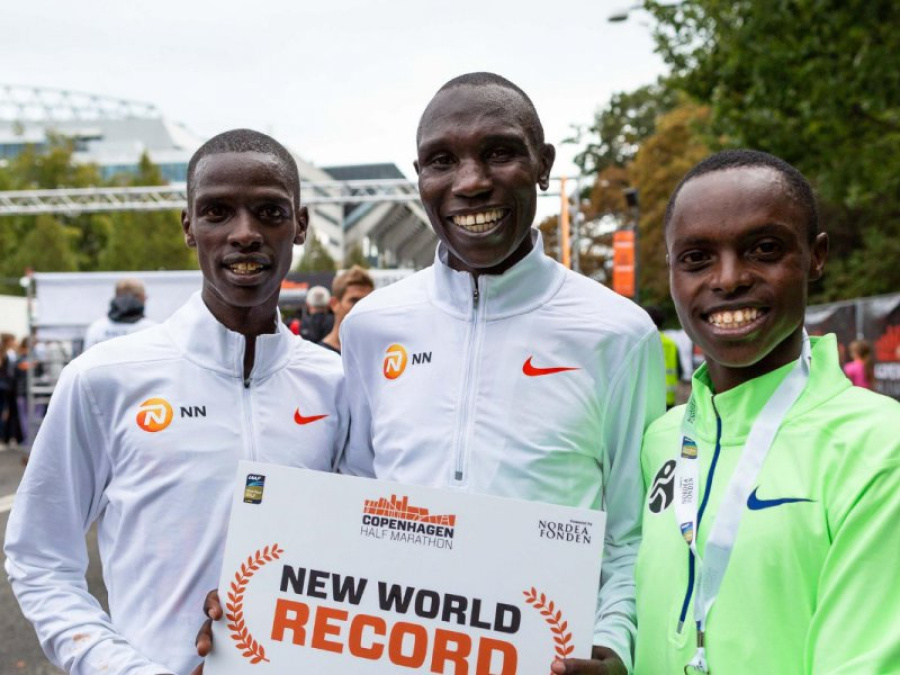 My Favourite NN Running Team moment – Geoffrey Kamworor
The Kenyan superstar athlete has claimed three World Half Marathon titles, two World Cross Country crowns and two New York City Marathon victories during a stellar career. However, his favourite moment in the NN Running Team singlet came last year when he destroyed the world half marathon record by 17 seconds in Copenhagen.
As a winner of a hat-trick of World Half Marathon titles Geoffrey Kamworor is quite simply the greatest half marathon performer of his generation.
Possessing a giant, galloping stride and an ability to consistently surge effortlessly clear of the world's best athletes, Geoffrey had all the tools to be the fastest half marathoner in history.
Yet apart from appearances in the typically more tactical World Half Marathon Championships his last half marathon appearance came back in 2014.
But in 2019 the time seemed ripe for Geoffrey – one of the most gregarious and sociable members of the NN Running Team – to have a stab at the world record and last September he lined up for the Copenhagen Half Marathon in Denmark to attack Abraham Kiptum's world record mark of 58:18.
"The world record was something I'd dreamt of for so long," explains Geoffrey, who made his half marathon debut in 2011 and whose previous best time of 58:54 was recorded in Ras Al Khaimah in 2013. "I was aiming to break 58 minutes."
Copenhagen – the city where Geoffrey claimed the first of his World Half Marathon titles in 2014 – was selected as the ideal flat, fast course to enable him to deliver his dreams.
Meanwhile, his preparation, which included running a scintillating 27:24.76 to take the Kenyan 10,000m title at high altitude in Nairobi three weeks earlier, hinted at his outstanding form leading into world half marathon bid in the Danish capital.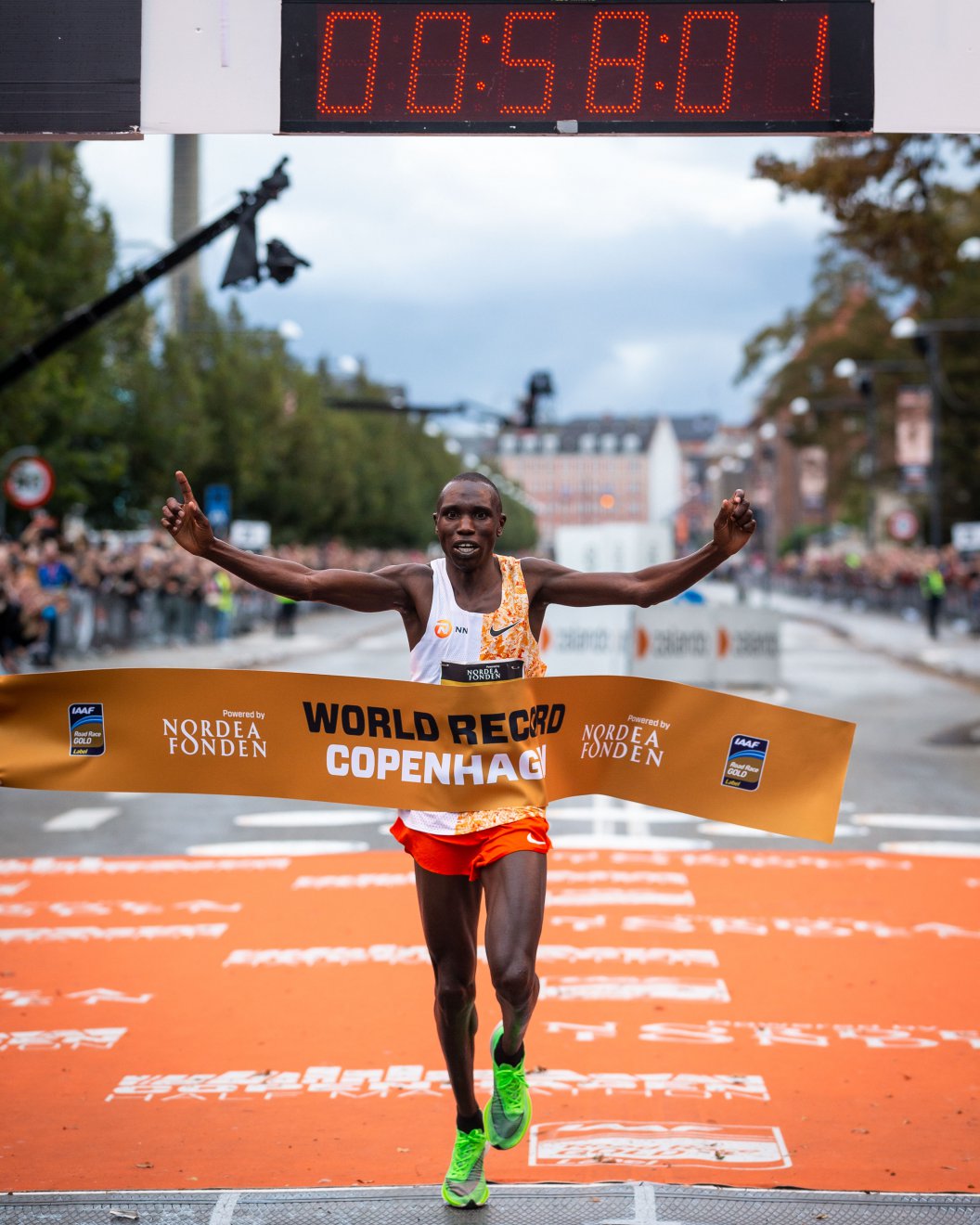 Supported by three NN Running Team pacemakers – Gideon Kipketer, Shadrack Koech and Noah Kipkemboi – Kamworor covered the first 5km in 13:53, just outside world record pace. However, by the 10km checkpoint – which was reached in 27:34 he had dipped four seconds inside the target time.
"The pacemakers hit the pace perfectly and at 10km because I was inside the world record time, I knew it could happen," he adds.
By the 11km point Geoffrey was clear on his own and in a race against the clock. Around 37 minutes into the race the heavens opened but not even a deluge of heavy rain could dampen his ambitions.
Covering the 10-15km split in a rapid 13:31 he hit 15km in 41:05 – some 11 seconds inside a sub-58-minute pace.
"At 15km when I was still inside the world record I knew, for sure, that it could happen. It motivated me to keep on pushing."
He slowed slightly between 15-20km, but such was his devastating pace he still hit 20km in a world best time of 55:00.
It was then a case of remaining focused and pushing on through to the finish. He crossed the line – arms aloft – in a world record time of 58:01 to hack some 17 seconds from the previous mark.
"It is very emotional for me to set this record," adds Geoffrey. "And doing it in Copenhagen, where I won my first world title, adds something to it. It means a lot to me that what was once a dream has now become reality. It motivates me in the future that one day I can run a sub-58-minute time and it also makes me dream that one day it is possible for me to break the world marathon record."