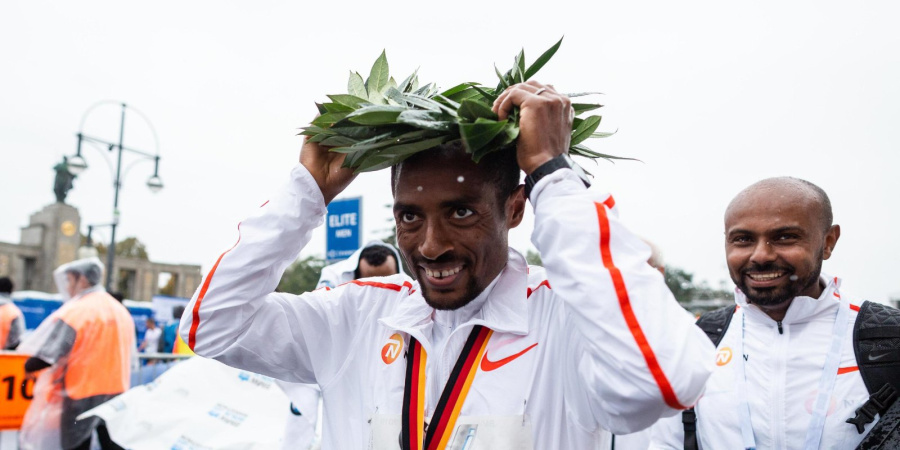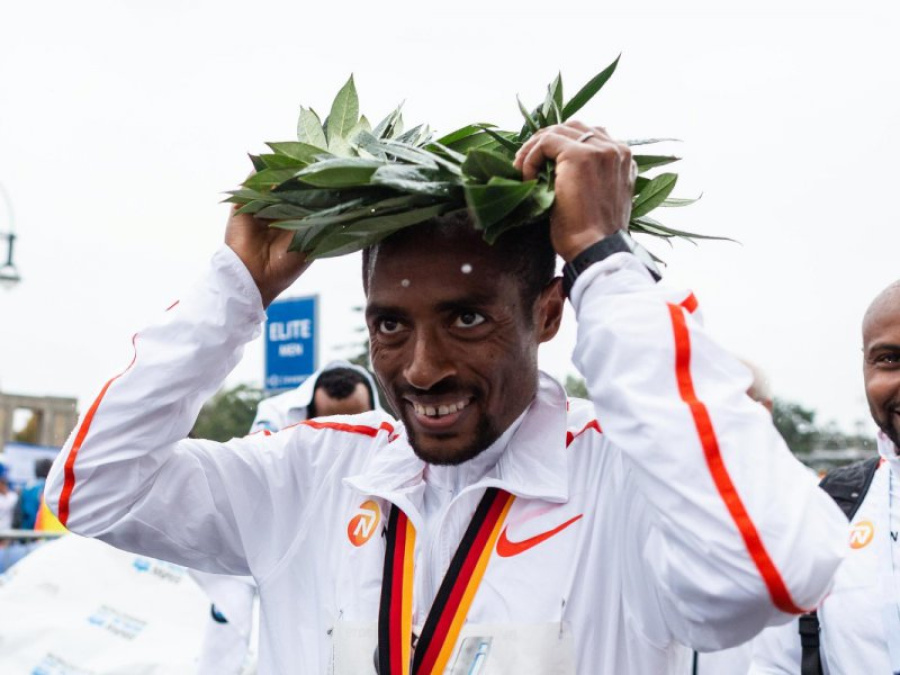 Three-time Olympic champion Kenenisa Bekele reflects on his outstanding performance to win the 2019 Berlin Marathon in the second fastest time in history as his greatest moment in an NN Running Team vest.
Having been ravaged by injuries for much of his marathon career and having last posted a completed marathon in London some 18 months earlier many would have been forgiven for thinking Kenenisa Bekele was a spent force leading into the 2019 Berlin Marathon.
Yet to do so, would be to overlook the unmatchable drive and motivation of an athlete who in a star-studded career has captured 20 global titles and still holds world records for both the 5000m and 10,000m.
His management agency, Global Sports Communication and, of course, the NN Running Team had never given up hope and ahead of the Berlin Marathon they put together a plan to ensure Kenenisa would reach the start line in prime condition.
For a couple of months he relocated from Addis Ababa to live in train in Nijmegen, Holland, where he would receive the very best medical support from physio Peter Eemers. He was also put on a nutritional plan to lose a little weight and gradually, over-time, his fitness improved and the injuries stayed at bay.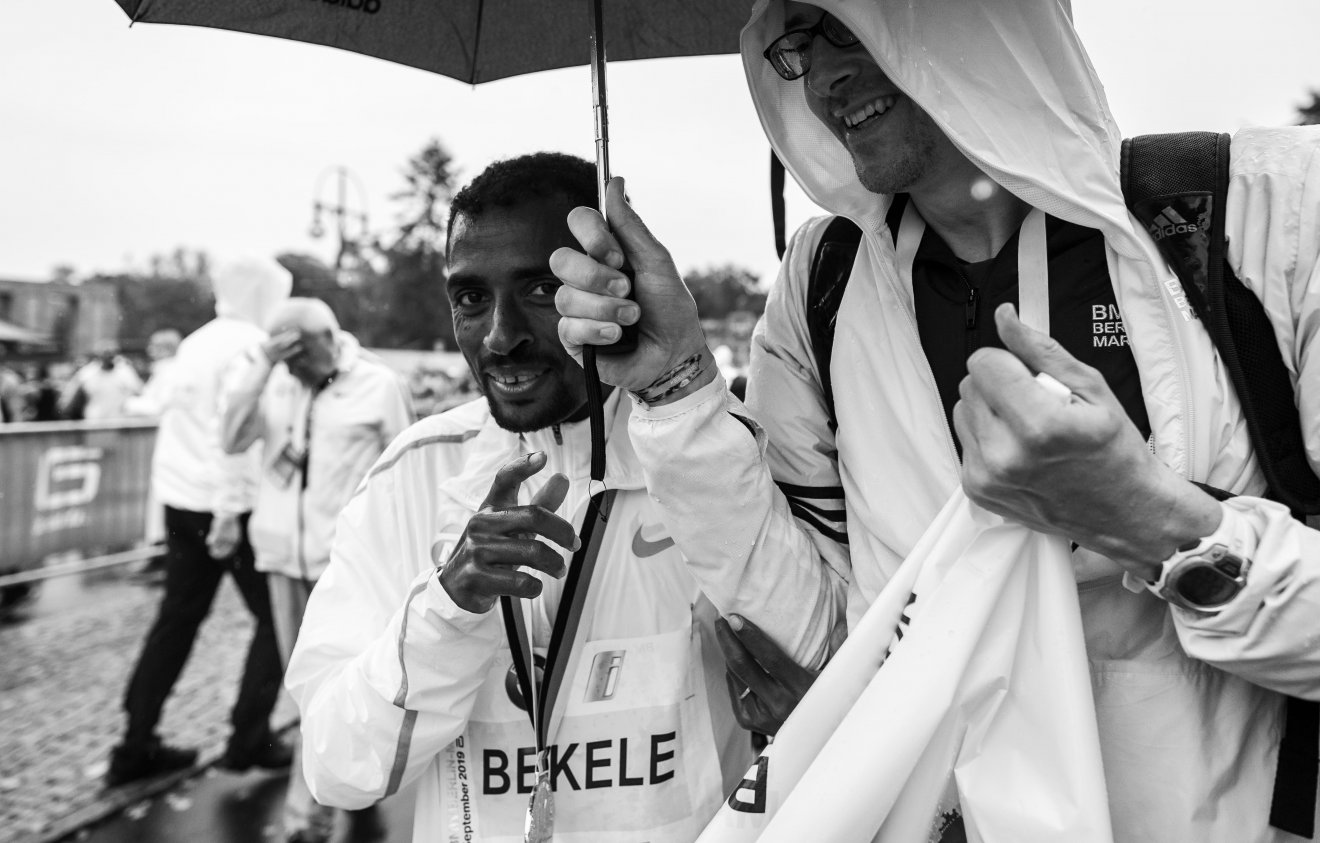 "As I've shown throughout my career if I am healthy, I am more than capable of beating the best," explains Kenenisa. "I was very lucky to have a good team around me and I did whatever they instructed me to do."
On his return to Ethiopia he stepped into the same training group as Haji Adilo, coach to the likes of 2019 world marathon champion Lelisa Desisa and 2018 World Indoor 1500m champion Samuel Tefera, which acted as another boost to the athlete.
"Haji has many strong athletes in their team and I did a good job training with them for two months," adds Kenenisa, who throughout his preparation for the Berlin was still guided by coach Mersha Asrat.
"By the time I arrived in Berlin I knew I was in good shape and my team were telling me the same thing."
Facing a world-class array of athletes in the German capital – including his NN Running Team colleague, the 2019 and later 2020 Tokyo Marathon champion, Birhanu Legese - he was nonetheless confident of a good performance.
"What I could say for certain is that I knew that I could run a personal best," adds Kenenisa, whose PB stood at 2:03:03 at that time following his Berlin Marathon victory in 2016.
"I also thought a sub-2:02 time was possible, although I knew this would not be easy because it was more than a minute quicker than my personal best."
On an overcast autumnal day, Kenenisa proved his pre-optimism right by resoundingly producing the best marathon performance of his career.
He passed through halfway in 1:01:05 "feeling fresh" and ready for the battle in the business end of the race.
Even after Birhanu Legese burst to the front at 25km and opened up a 13-second gap on Kenenisa, the vastly experienced Ethiopian refused to panic.
"Sometimes people respond emotionally in a marathon but it is important to remain detached from your emotions in a marathon,' he explains. "You have to control your own pace, focus on yourself and forget what the others are doing. Over time this is what the marathon has taught me."
Remaining in control of his emotions he started to close the gap on Birhanu and at 38km swept by his fellow Ethiopian to take the lead.
"I could feel Birhanu's confidence and energy levels start to go down," he adds of the moment he seized control of the race.
With victory imminent and still at that time around 15 seconds off world record pace few would have seen him as posing a serious threat on Eliud Kipchoge's 2:01:39 world record mark set in Berlin some 12 months earlier.
However, kilometre after kilometre he closed in on the Kenyan's mark. At 40km he was 11 seconds shy of the world record pace. At 41km just five seconds short.
"I had some energy left but I couldn't push 100 per cent from 40km. I didn't realise how close I was to the record until the very final stages."
Crossing the line in 2:01:41 for an Ethiopian record was a hugely bittersweet moment for the athlete, who celebrated his 38th birthday in June.
"I was very close to the record and very sad and disappointed to miss out by two seconds," he explains. "Maybe I should have pushed with 500m to go just like a track race, and if I had I would have got the record. But I was very proud of my performance and perhaps I am destined to break the record on another day."