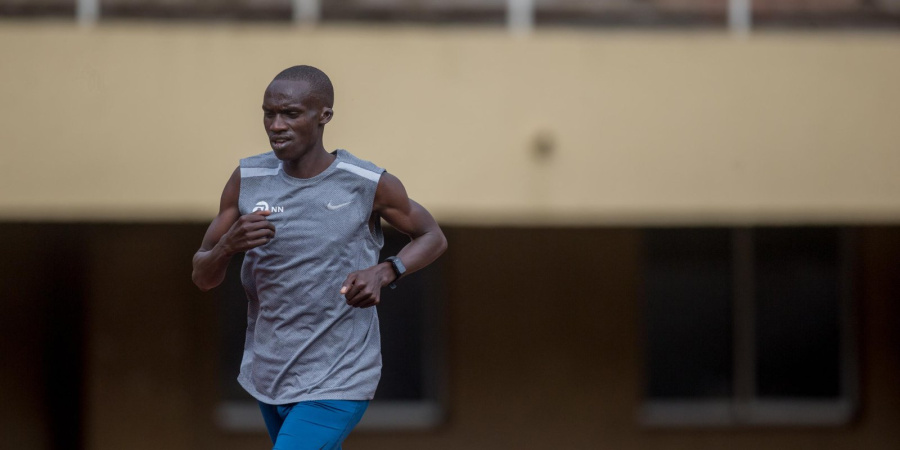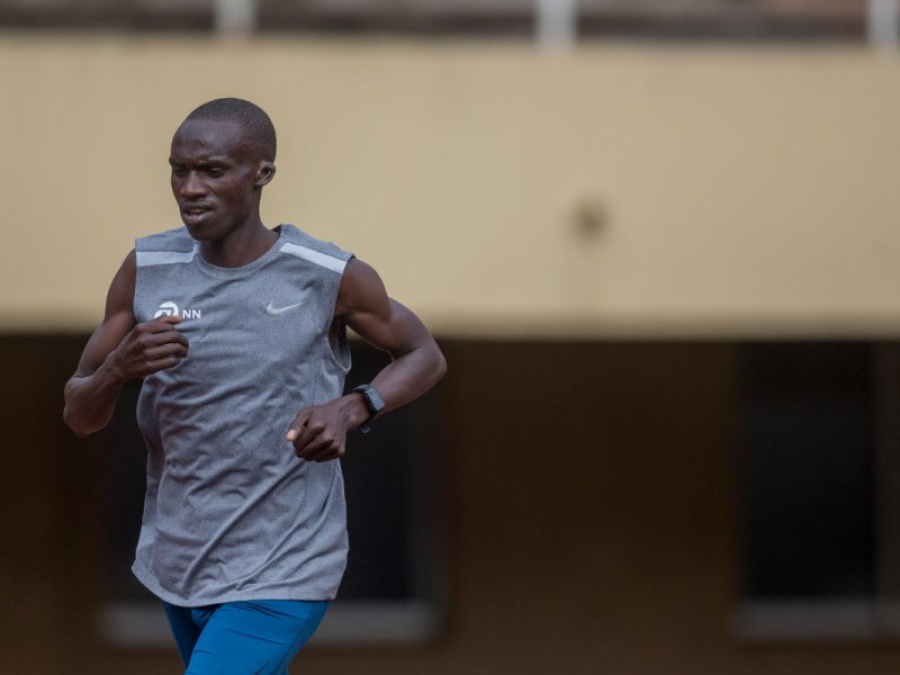 Record Breaker
NN Running Team superstar Joshua Cheptegei is attempting to lower Kenenisa Bekele's 16-year-old world 5000m record at the Monaco Diamond League this Friday. We chat to Joshua and his coach, Addy Ruiter, about his ambitious plan.
There are very few goals Joshua Cheptegei has not set and gone on to fulfil in his already glittering career. His enviable record includes a World Cross Country title, Diamond League 5000m Trophy, World 10,000m title and World U20 10,000n crown as well as a pair of Commonwealth gold medals.
Yet just as impressive has been his unerring ability to target and set world records – doing so on the road over the 5km (12:51), 10km (26:38) and 15km (41:05) distances over the past couple of years.
Indeed as Addy Ruiter, his Dutch coach, explains: "Joshua has broken three world records in the past and now he is going for his fourth world record, he has a strong belief. It is a realistic goal. I can see from his training he can run a very fast 5km, the conditions are usually very good in Monaco and I think he can run a world record otherwise why would he be going for it?"
Joshua started his year with a bang, obliterating the world 5km road record in Monaco in February by a gargantuan 27 seconds to record 12:51 – a performance which was six seconds better than his track PB for the 5000m distance and within 14 seconds of Kenenisa Bekele's world track record of 12:37.35.
The performance in February filled both coach and athlete full of confidence that one day the track world 5000m record was within reach only for the pandemic to strike and put future plans on hold.
Uganda went into lockdown in March and Joshua was forced to live at home and train solo for two months. During this period Addy pared back his training from 12 to eight sessions per week and he understandably lost some fitness.
Yet the tall distance runner took the challenging situation in his stride and chose to adopt a typically positive attitude.
"Of course Covid-19 has out a big strain not only on the athletes but the economies all over the world," explains Joshua. "From my perspective, I had many dreams for this year but the pandemic caused them to be narrowed down. Nevertheless, they say when the storm passes and the sun rises again they will be light. It was difficult during lockdown. I was missing my training partners but in the other side I got to spend a lot of time with my family, which was really beautiful."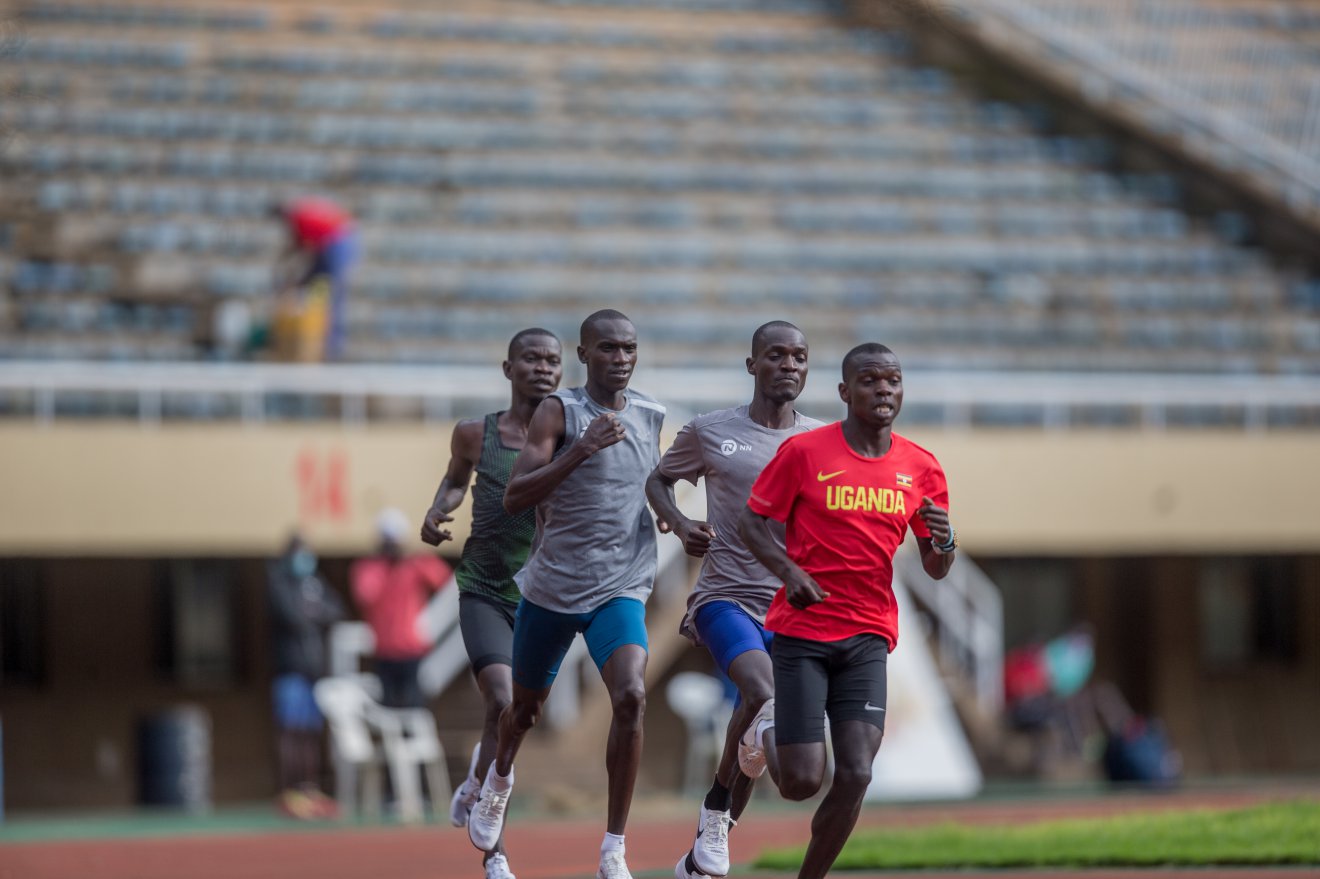 However, following the lifting of government restrictions in the second half of May he was once again allowed to return to the training camp, which offered fresh hope for Joshua.
Training once again in groups of five (with the appropriate social-distancing measures) he returned to 12 sessions per week and it was during this period he looked for his next target - the world 5000m record.
"I was encouraged with my 5km world record in Monaco, and I thought there is no better place or time to attack the world 5000m record than this year," explains Joshua. "In 2021 we now have the rescheduled Tokyo Olympics, followed by World Championships in 2022 and 2023 and the following year the Paris Olympics. I believe if there is a time to attack the world record, it is this year. It is now or never."
Building up his training in Kapchorwa with a small group of athletes including NN Running Team athlete Stephen Kissa, Addy has placed a greater emphasis on speed sessions.
Training on a grass track approximately 406m long and with 5m of elevation per lap is certainly far from ideal but it has helped build toughness and resilience in the group.
Meanwhile, Addy has also been encouraged by Joshua's improving speed – which offers genuine belief Kenenisa's long-standing record will be under threat.
"We saw last year that the speed was coming over 5km and this was confirmed when he set the world record in Monaco race in February.
"We have the advantage of good preparation time for this record attempt. He is not disturbed by other races and championships and this has allowed us to put more speed in the programme.
"A few years ago it was sometimes difficult for Joshua to mentally run the very high speed sessions. Now he is mentally so much more mature. Previously he found the 10x1000m sessions much easier but now he can push himself so much harder in the 3x1000m. He can now push to much higher limits and that is why he is improving. We saw that in Doha last year at the World Championships."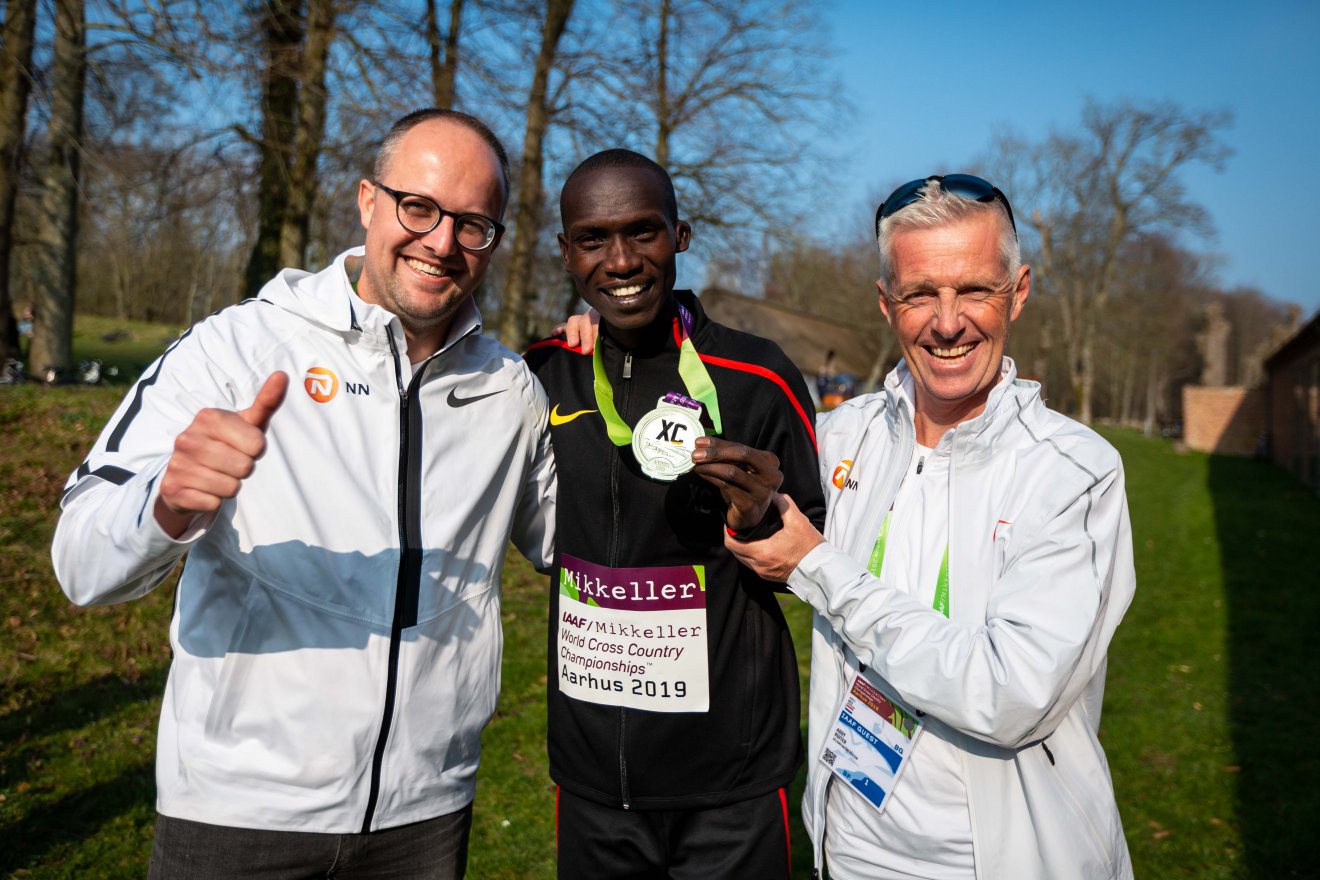 In an effort to re-familiarise, Joshua with the sensation of running on a tartan track, he recently carried out three track sessions during a six-day training camp in the Ugandan capital of Kampala.
Having not competed since February or competed on not experienced a synthetic track since the Doha World Championships last October, it proved a reassuring exercise for the Ugandan and his coach.
"Even running at high altitude in Kampala, he was operating at the same pace over two miles he would at world record pace," explains Addy. "We were very satisfied with the results."
On Friday, Joshua with the help of fellow NN Running team pacemakers Roy Hoornweg and Stephen Kissa will attempt to take him through 2km in 5:05. He has set a 3km goal for a third pacemaker of 7:37 – from which point it will be the Ugandan against the clock.
So how confident is Joshua that he can erase one of the great world records marks?
"Usually when I set my sights on a goal, I get it," he says. "I've worked hard and I think I'm in world record shape. It would be amazing to do this at a time when so much of the world is in lockdown. It would give people hope and show that great things can still be achieved during a pandemic. What motivates me is to break the 5000m world record and become one of the greats. I always tell my coach, I want to become the greatest distance runner of all time. I believe I can do extraordinary things, so it is a realistic goal."