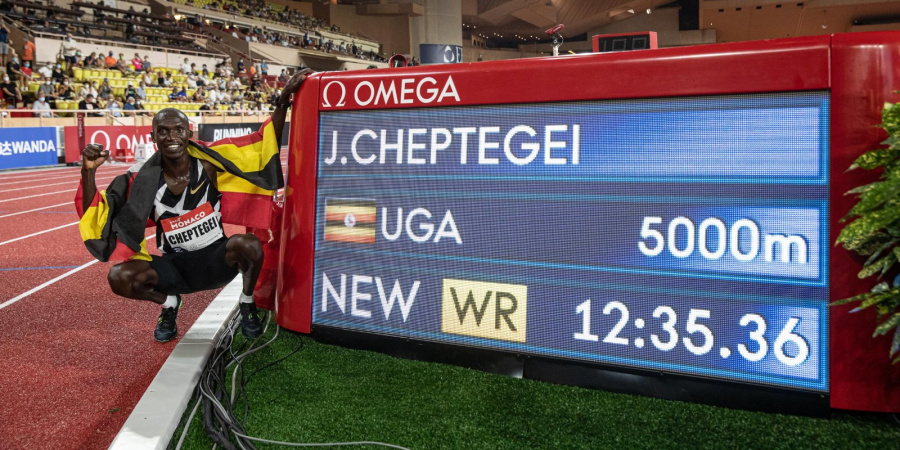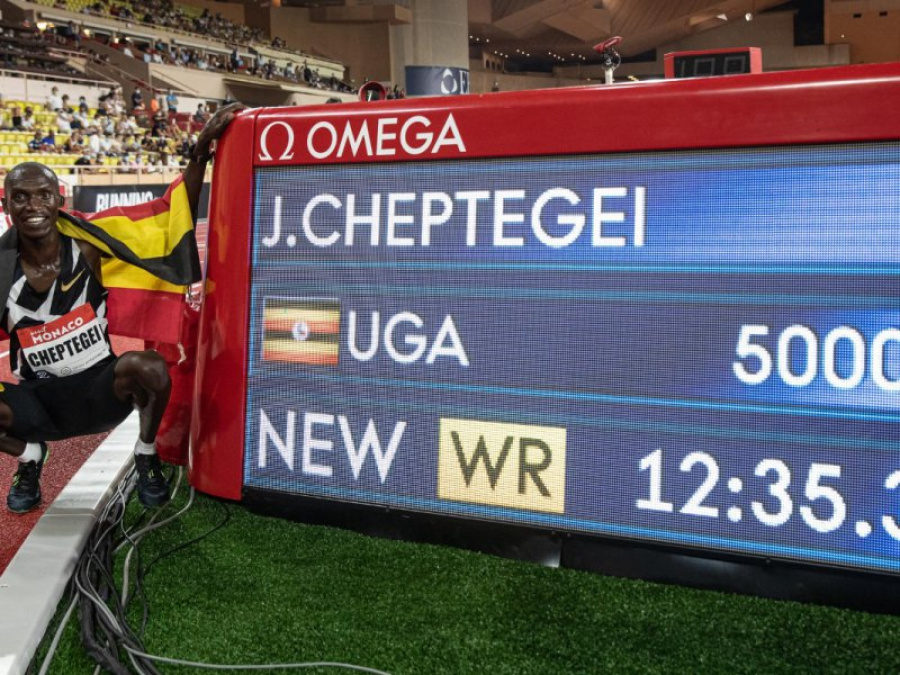 Joshua's 5000m World Record in numbers
NN Running Team superstar Joshua Cheptegei blazingly added the world 5000m record to his rising set of accomplishments in Monaco last Friday. We break down his world record time of 12:35.36 in numbers.
2 - The number of Ugandan athletes to have held a track and field world record. Joshua joins his countryman John Aki-Bua, who set a world 400m hurdles record of 47.82 en route to gold at the 1972 Munich Olympics.
3 – The number of pacemakers utilised by Joshua Cheptegei in his quite brilliant world 5000m record breaking run in Monaco. The Ugandan received pacing support from Holland's Roy Hoornweg, Joshua's regular Ugandan training partner, Stephen Kissa, and Australian Matthew Ramsden.
4 – The number of world records now set by Joshua, who is still aged just 23. He set his maiden world record over the the 15km road distance in Nijmegen in 2018. Last year he lowered the 10km road mark with a time of 26:38 and earlier this year in Monaco he dismantled the world 5km road record by a margin of 27 seconds, recording a time of 12:51.
6 – The number of months his coach, Addy Ruiter, spent in Uganda helping prepare Joshua for his world record attempt. Addy typically divides his time between Uganda and the Netherlands but due to the pandemic he decided to remain in Uganda.
16 – The number of years the previous world record-holder and fellow NN Running Team athlete Kenenisa Bekele had held the world record. It was the longest period the 5000m record had stood for in history. As a measure of the quality of Kenenisa's time of 12:37.35 set in Hengelo in 2004 in the intervening 16 years - up until Joshua's world record run - nobody had come within five seconds of the monumental mark.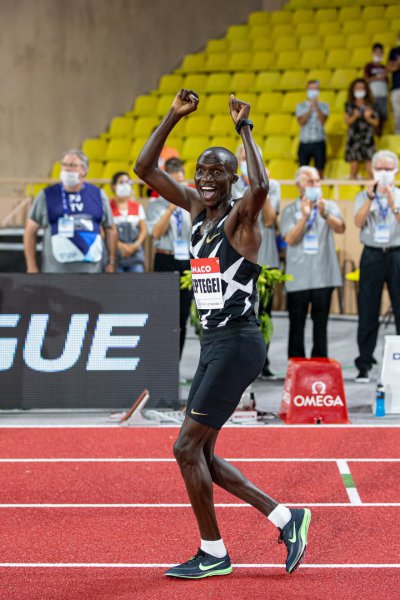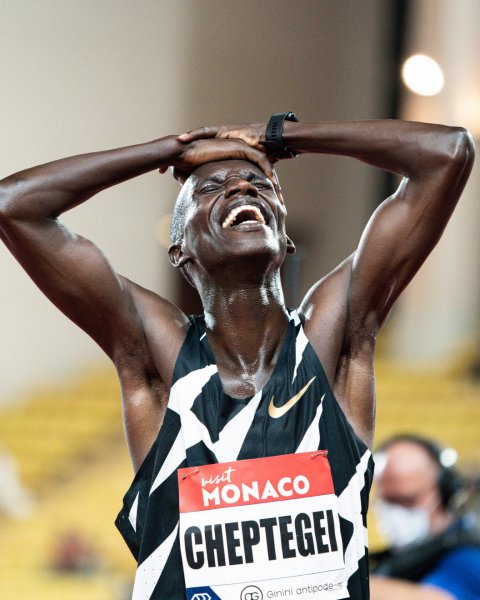 27 – The number of degrees in Celsius inside the Stade Louis II stadium in Monaco. Probably around 10C warmer than ideal for a record attempt.
60 – The average number of seconds per lap Joshua completed his 5000m world record time of 12:35.36. This equates to an average of 2:31.07 per kilometre.
73 – The number on the all-time world lists Joshua stood at for the 5000m prior to his world record-breaking effort. His previous track best was 12:57.41, although he did run a world record 12:51 for the 5km distance on the road.
80 – The total number of hours it took Joshua to travel from his training base in Kapchorwa to Monaco. The journey began with a seven-hour drive from Kapchorwa to Kampala. After a night in Kampala he then a chartered flight from Kampala in Nairobi. A flight from Istanbul to Nice followed by a 22-hour layover before he grabbed a plane from Istanbul to Nice before shuttling 20 minutes from Nice to Monaco.
406 – The distance in metres of the grass track that Joshua regular trains on in Kapchorwa. The oval shaped track also has an elevation of approximately 5m per lap according to Joshua's coach, Addy Ruiter.
33,000 – The approximate number of likes Joshua received on his Instagram post after his World Record.
Photo credits: Diamond League