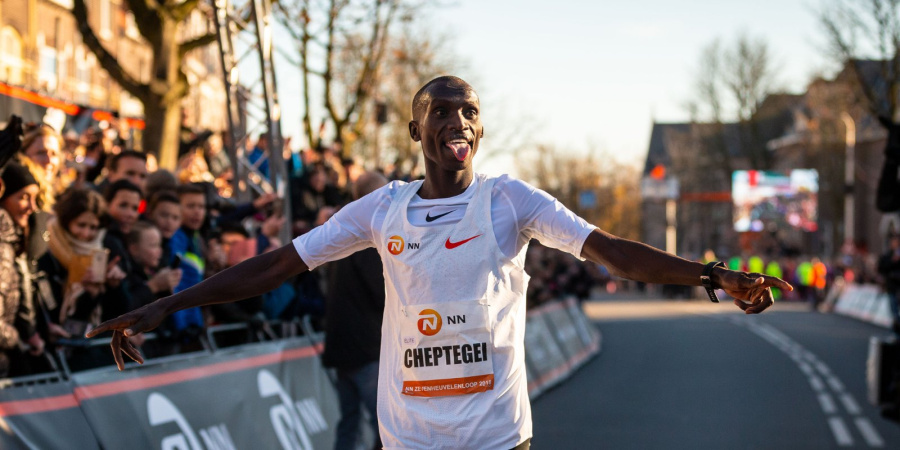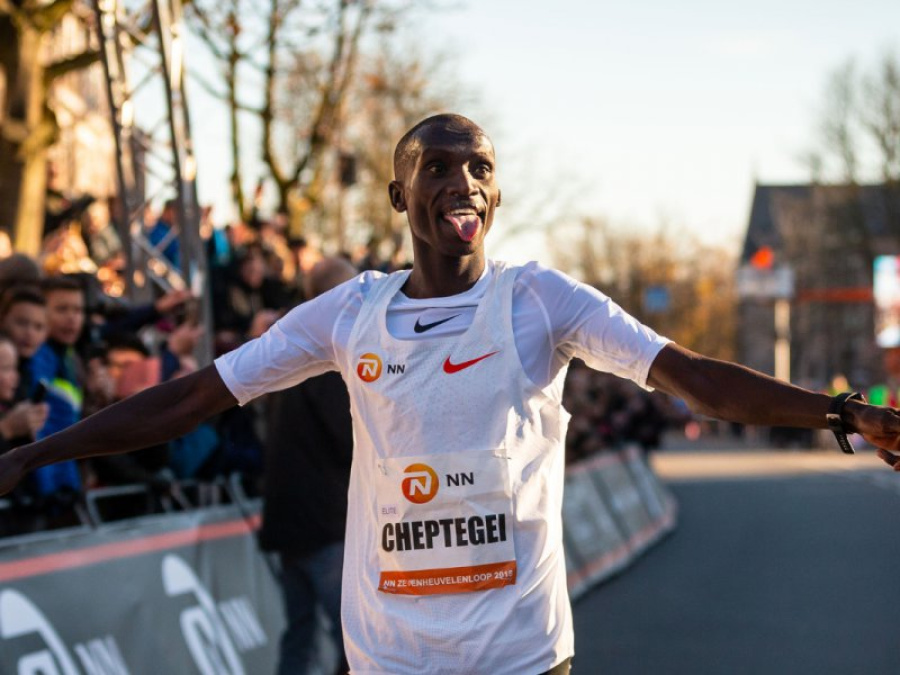 My NN Running Team highlight - Joshua Cheptegei
The Ugandan superstar athlete has won a deluge of gold medals and set a slew of world records over the past two-and-a-half years, but his personal highlight was setting the 15km world record at the 2018 Seven Hills race in Nijmegen.
Twelve months earlier at the 2017 edition of the iconic Seven Hills race, Joshua Cheptegei had been primed to attack the 15km world record mark. He was right to feel optimistic.
Just three months earlier, the Ugandan had won a 10,000m silver medal at the World Championships in London. Meanwhile, in his final outing before Seven Hills, Joshua had set a national 10km road record of 27:29 to triumph in Durban.
Yet his dreams of a world 15km record in 2017 were punctured by a combination of erratic pacemaking and windy conditions as he fell an agonising four seconds shy of Leonard Komon's world record mark of 41:13.
On his return to Nijmegen for the 2018 race, Joshua was not prepared to accept a repeat performance.
"Since winning the double in Australia that year (Joshua won 5000m and 10,000m gold at the Commonwealth Games), I'd had injury problems. But nevertheless by the time I got to the Seven Hills I was very focused to unleash something special and get the 15km world record."
I was prepared for anything mentally – regardless of whether the pacemakers would run at the right pace.
He was right to feel confident. Joshua had won the Seven Hills race for each of the three previous editions, so he was well versed on the course. He had built up one year more of experience, racing a ranges of distance from 1500m on the track to ten miles on the road.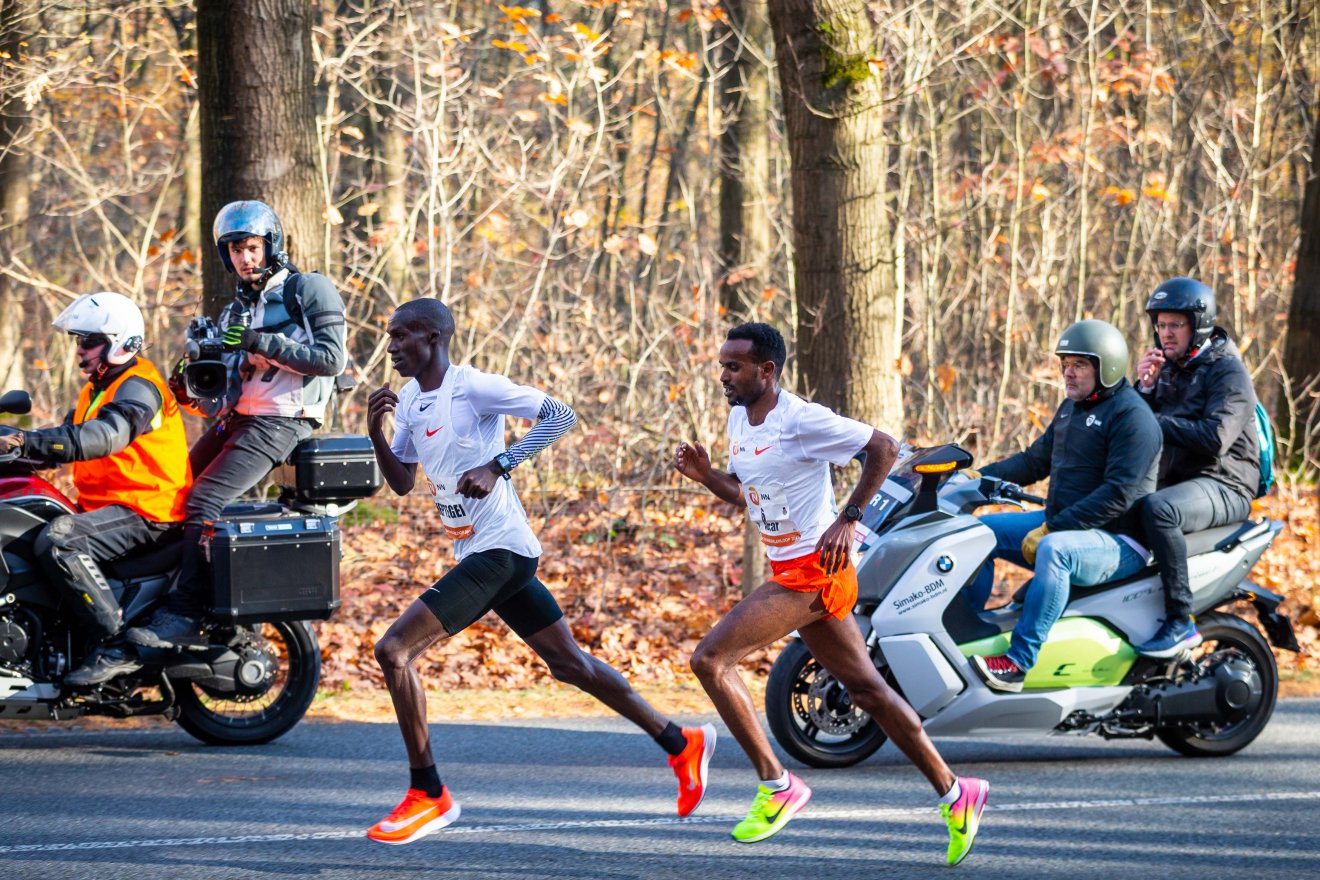 Meanwhile, the hilly terrain of his training base in Kapchorwa meant he was unfazed by the prospect of competing at a race called the Seven Hills.
As Joshua's coach, Addy Ruiter, explains: "One of the first things Joshua said to me about the race is 'why do they call it Seven Hills because I don't see seven hills'."
Preparing for any range of scenarios or as Addy describes "not just plan A, B and C but also D, E and F" proved a good strategy.
The pacers struggled to maintain the required pace, he dropped off his target time and before 5km – which was reached in 14:07 – he had already taken the lead in a long solo bid for the record.
"I was aware if I continued running with the pacers then I would not run a world record and I didn't want to make the same mistake as I did in 2017," says Joshua. "I felt I was better prepared physically and mentally, so for me it was now or never. I had to execute at that time."
Joshua slowly squeezed on the gas and although still slightly outside world record pace at 10km by 12km he was on target to make history and his confidence levels started to rise.
"I knew I was inside the world record (at 12km) but I just had to try and stay focused and keep on pushing," he adds. "If I maintained the pace, I knew I would make history.
"To stay focused, I tell myself I'm almost there, I try to control my mind and try to rule out any negativity."
In a blistering demonstration of his endurance running gifts, Joshua covered the final 5km in a dazzling 13:16 and the final 3km in 7:46 as he crossed the finishing line in 41:05 – to wipe eight seconds from Komon's mark set in 2010.
It was a moment of huge elation for Joshua, who eloquently describes his emotions as he crossed the finish line.
"I imagine it was a similar feeling to when a mother gives birth to a bouncing baby girl or boy, in that she forgets all the tough times and the pain she has experienced before," he adds. "For me, it was the same thing. It was a great feeling and it felt like redemption for what has happened after I had just missed out on the record in 2017."
Significantly too, the world 15km record set in 2018 also helped usher in a wave of confidence, which has enabled Joshua to go on and set world 5km and 10km road records, a 5000m track world record in addition to winning world cross country and 10,000m titles.
Setting the world record in Nijmegen taught me that anything is possible.