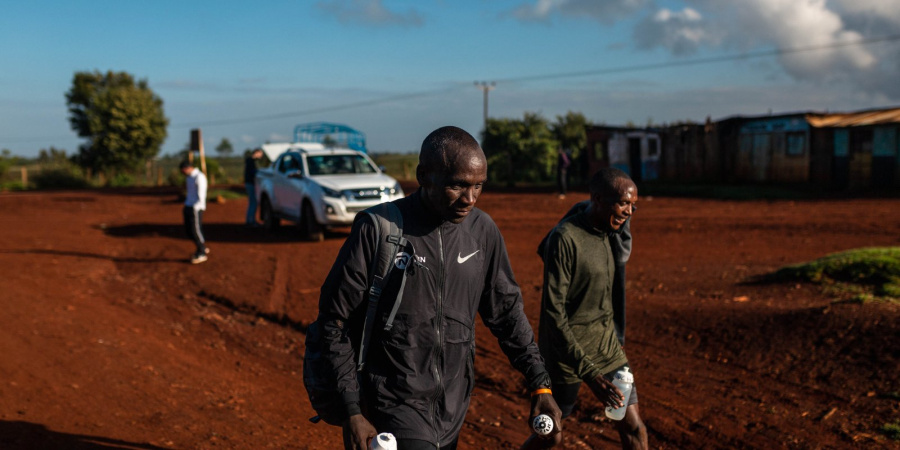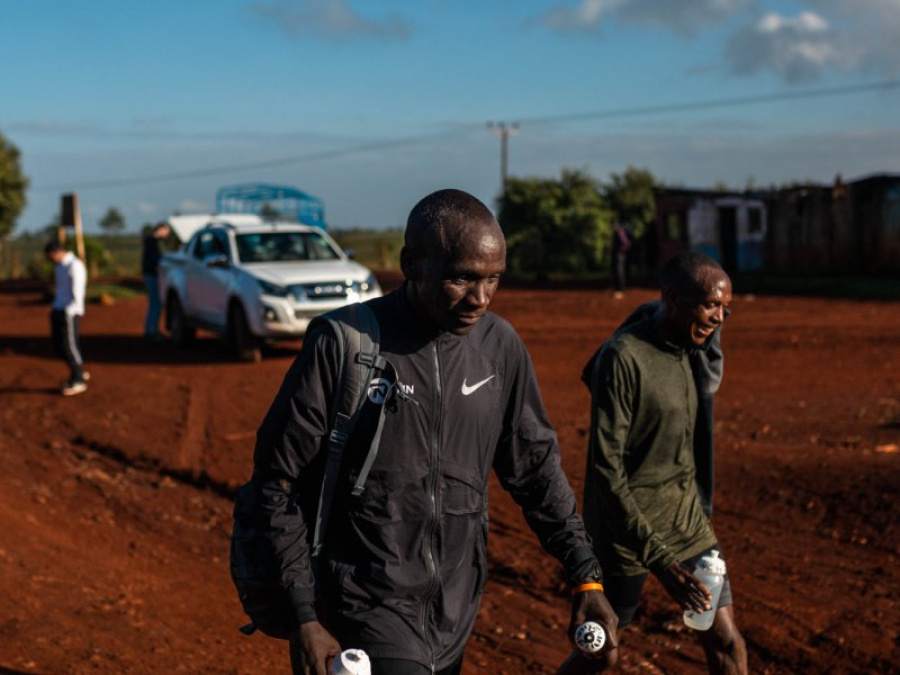 A friend in need
For more than 15 years NN Running Team duo Eliud Kipchoge and Augustine Choge have forged a close friendship. We explore more about their special relationship.
Sometimes it is hard to define what bonds two people together to become great mates. But there are certain similarities between two-time former World Indoor 3000m medallist Augustine Choge and marathon maestro Eliud Kipchoge, which are hard to ignore.
The pair share a commonality in both being Nandi and the pair grew up in villages separated by around just 20km. Yet perhaps most of all has been their shared passion for running, which has taken both athletes to all corners of the globe, which has helped foster such a special relationship.
Augustine, who at the age of 33 is two years younger than Eliud, describes the sub-two-hour marathon runner, as "like a father-figure, mentor and friend" and recalls the first times they came into contact with one another during the cross country challenge series in Kenyan back in 2002.
"I recall that year Eliud won four out of six of those cross country meets, it was where I also met Brimin Kipruto (the 2008 Olympic steeplechase champion) and since then the three of us have become great friends.
"I recall travelling with Eliud to the 2003 World Cross Country Championships in Lausanne. We shared a lot of great memories in the pre-competition camp and in Switzerland and he became like a brother to me. I was just a skinny, small guy but Eliud was always very supportive and encouraging. Even today we have a great relationship."
Augustine believes Eliud has learned so much from his charismatic coach and mentor Patrick Sang in terms of the importance of discipline in forming the bedrock of any future success and this is a point he has continually emphasised to Augustine.
Through certain points of Augustine's long career he has lost focus but timely reminders from Eliud have proved invaluable.
"When I was younger I could be a bit of a cheeky guy, a bit of party guy," admits Augustine, the 2006 Commonwealth 5000m champion and 2008 Olympic 1500m finalist. "Sometimes after training I wound down by having some fun. But Eliud said, 'if you want to be successful in sport, especially in athletics you need to sacrifice certain things. If today you go for a 30km run rather than relaxing or going to a club, this will have a positive impact on your career'."
Augustine admits initially he did always heed Eliud's wise advice – which was always delivered in a calm and measured way. However, over time the guidance "made sense" and he acknowledged the comments were made simply because Eliud wanted to see his friend fulfil his talent. Over time the partying subsided as Augustine focused more on his running.
Eliud has also proved a rock of support for Augustine in terms of his sound financial advice.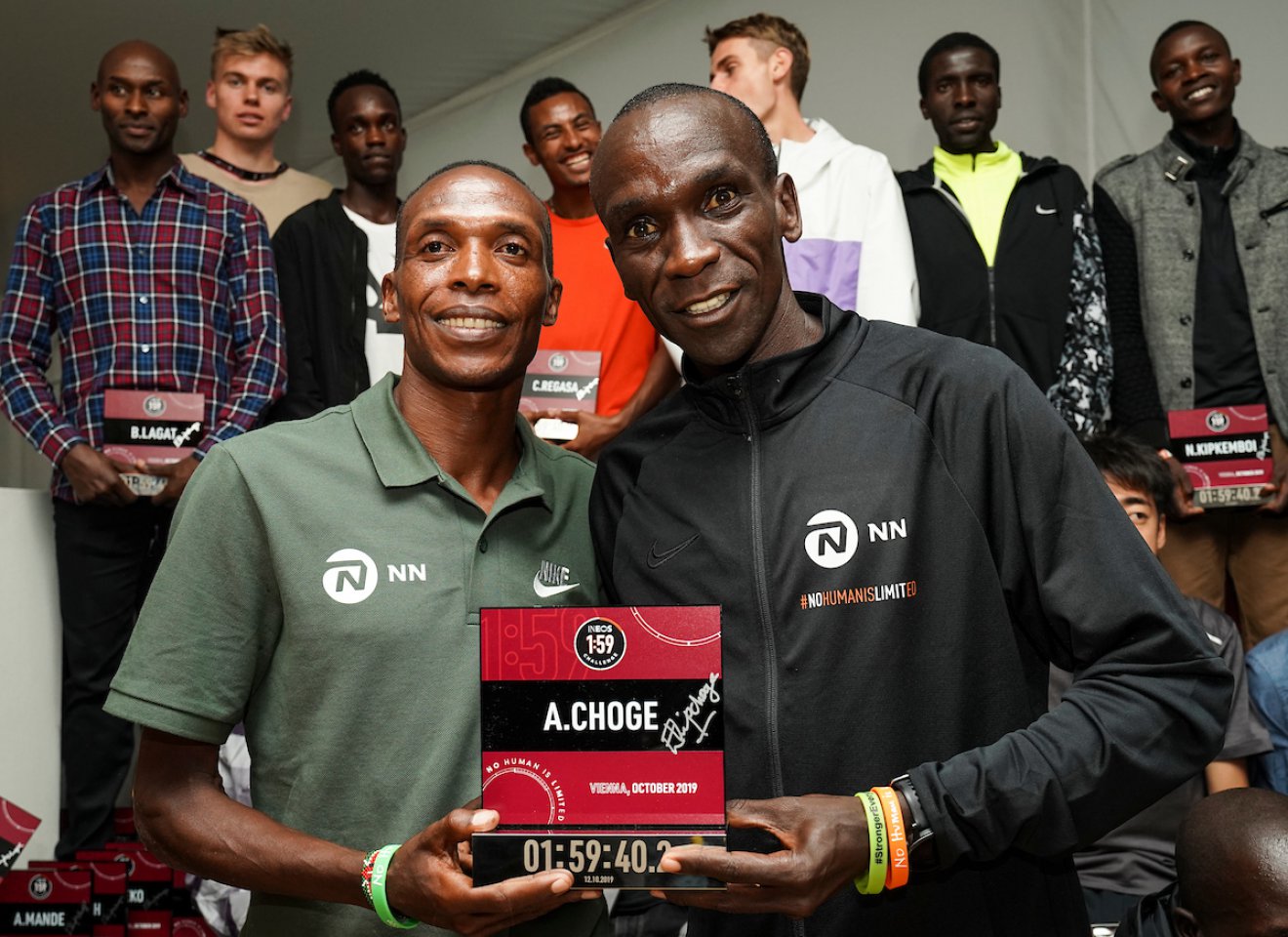 "He told me so many athletes get some success and buy fancy cars or other fancy things," explains Augustine. "But he says if you receive 1000 Kenyan Shillings, for example, to save half and use the other half for training and maintaining your body and helping your family.
"A few years ago he also advised me to invest into a tea plantation. He will explain why it is a sound investment. He is a person who really wants to help people for their future."
For many years the pair were based in different training camps and coached by different athletes but the pair always maintained their friendship through regular phone calls.
For a period Augustine lived in an apartment on Eliud land where he says, "His family treated me like a first born."
Since Augustine joined the NN Running Team the pair share a room in the training camp – and the former World U18 3000m and World U20 5000m gold medallist is very privileged to have formed a tight bond.
"Eliud is never jealous, he just wants to make everyone as good as they can be. He is the sort of guy who respects everybody and treats everybody equally.
"Eliud has been so supportive in so many ways, and when you are around him you believe anything is possible. He always tries to make me a better person."