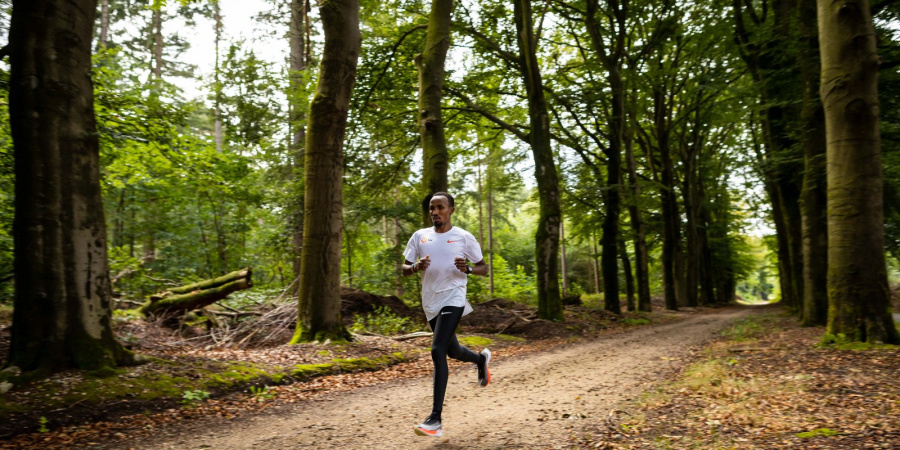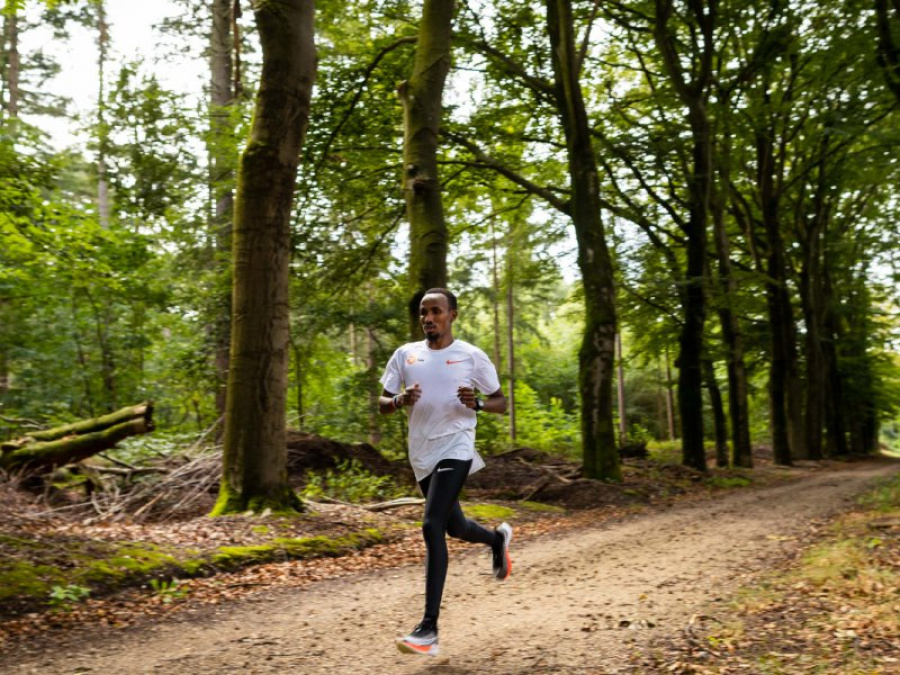 Abdi primed after long wait
When Dutch marathon record-holder Abdi Nageeye states "he has never looked forward more to a race" than the Valencia Marathon in December, his sentiments are perhaps perfectly understandable given the year he has endured.
The ravages of the global pandemic have played havoc with the Kenyan-based runner's plans in 2020 as no less than four marathons he planned to compete at have either been cancelled or postponed.
So when he lines up in the Spanish port city on December 6 for his first race in 14 months, we should not be surprised by his unabated enthusiasm for competition.
"I have been waiting so long for this race," adds Abdi, whose last competitive appearance took place in October 2019 at the Amsterdam Marathon. "It will be like my life depends on it."
The Dutch athlete, who set a national record of 2:06:17 at last year's Rotterdam Marathon, is familiar with sacrifice. Since moving to live and train in Kaptagat in 2017 under the coaching regime of Patrick Sang he has spent prolonged periods apart from his Somalia-based wife and three sons.
However, the global pandemic has generated a whole new raft of challenges to face for the 31-year-old athlete, who has waited patiently for the opportunity to race in 2020.
Initially scheduled to race the Lake Biwa Marathon in Japan, following its cancellation he was invited to compete at the Rotterdam Marathon only for the famous Dutch race to meet the same fate.
He then set his gaze on the Tokyo Olympics, but following its postponement until 2021 he was once again forced to re-assess his racing options, although the Dutch athlete admits he took the disappointment in a calm and measured way.
"It was easier to accept because at the time the world was really crazy," he explains. "Many people were dying and it was a serious and shocking situation."
His management then identified October's Amsterdam Marathon for his next competitive outing – which gave him a fresh impetus.
However, his best laid plans were to once again wither as organisers opted to cancel the race in August because of virus concerns
I was really disappointed they decided to cancel Amsterdam. At that point Holland was doing fairly well with the virus, so it was a really tough moment.
"It was then that I decided to fly back to Holland for a week to see my physio and management. This was important as it helped recharge the batteries and helped energise me for my return to Kenya."
Abdi has been fortunate to have received enormous help and support throughout the challenging mental journey by his Kaptagat-based training group and his coach, Patrick Sang.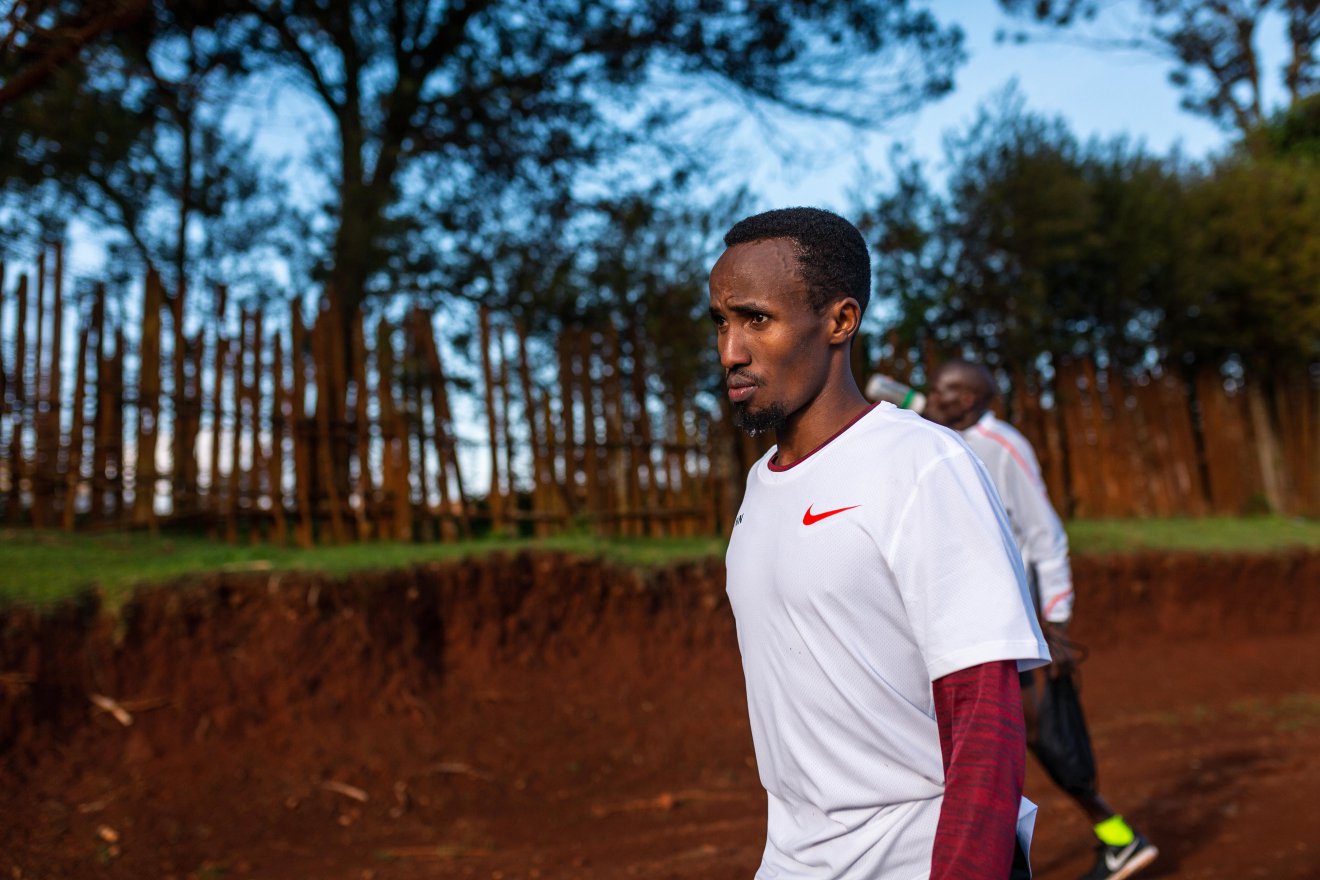 Their positive demeanour have help lift the dark clouds and Abdi is effusive in his praise for the team.
"The whole programme keeps you motivated," he admits. "The likes of Eliud Kipchoge, Geoffrey Kamworor push you in a natural way and keep you focused. Eliud has told me 'you can't do anything about the cancelled races, all you can do is keep training and be ready when the opportunity comes'. Patrick echoed these thoughts and is always there to check how you go on the long runs and track sessions. There is no hiding place."
Abdi admits training for months with no racing has been tough, particularly because the camp was closed up until two months ago because of Covid restrictions.
Back then, long runs often started from outside the training camp in Kaptagat but on completion required a long drive back to Eldoret, where Abdi was based when not living in the camp.
"I remember telling Eliud after one long run, I really want to go back to the camp because life was so much easier there," adds Abdi. "Rather than eating in the camp, I had to drive back to town to eat there. It was hard to do afternoon training because you had to drive back from town to start the run near the camp and sometimes we would face traffic. At times I struggling mentally."
However, after the camp re-opened and then learning in October he had been invited to the Valencia Marathon this has eased much of the strain and led to an upturn in his fitness levels.
"When you are training with Eliud you know he can push hard and for the first few runs, I found myself out the back (in training)," admits Abdi.
But after less than two weeks I was up there again. In the past I've really struggled with my hamstrings but they are okay now, I'm just focused on giving my body a lot of attention.
With "six or seven" athletes based out of the Kaptagat camp intending to run in Valencia he admits there is growing sense of excitement building and Abdi has set himself some ambitious goals.
"My body is a little tired after all the months of training but I think I can run a minute quicker than my PB," he says. "If I do, that will mean a national record. I really want to run a good time."
After 14 months of waiting, there will be no lack of motivation.