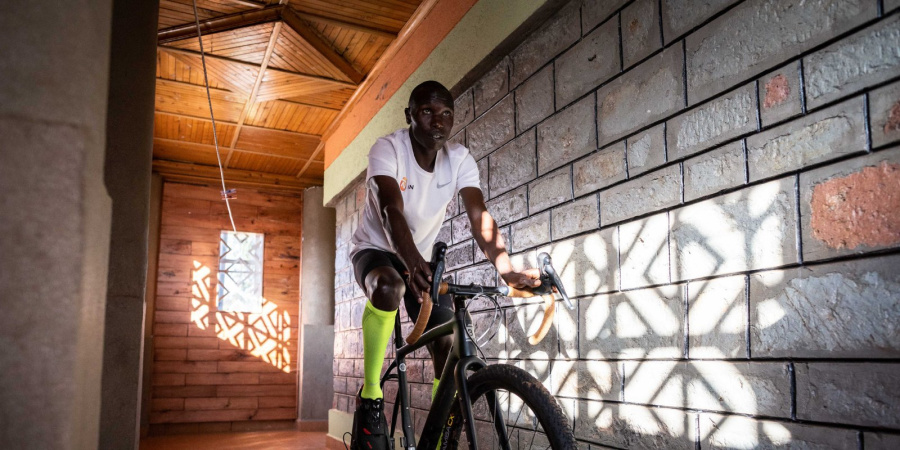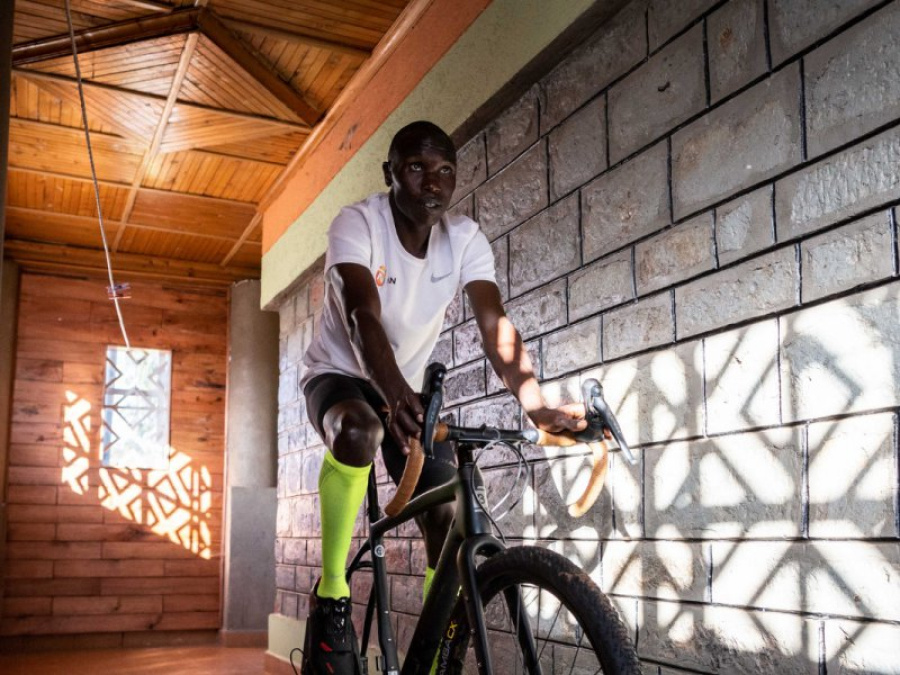 Geoffrey on his way back
Sustaining injuries after being struck by a motorcyclist in June, Geoffrey Kamworor has faced a long road to recovery. However, patience, positivity and exemplary support have ensured the Kenyan NN Running superstar can finish the year in a good frame of mind optimistic for a memorable 2021 campaign.
Like so many of us Geoffrey Kamworor probably can't wait for 2020 to end – and who could blame the world half-marathon record holder.
Denied the opportunity in March to target what would have been a fourth successive World Half Marathon title in Poland following its pandemic-related postponement, Geoffrey was forced to reset his goals and train from home as the lockdown measures hit.
Yet a frustrating year turned worse when in late-June he was struck from behind by a motorbike as during one of the early morning runs close to his home just outside Eldoret.
"I was really disappointed," he says of suffering the injury and undergoing surgery. "I knew I would have to take time out from training to recover and heal. But I had to quickly think differently and accept it wasn't anyone's fault, it was an accident. I had to console myself with the thought that I was going to be okay."
He was forced to walk on crutches but throughout the rehabilitation he always tried to adopt a positive mindset.
He used the time at home to enjoy family life with his wife and children, meanwhile, he also diligently worked on his rehab routine.
From July he was cycling two times a day – with sometimes sessions up to two hours long - on a static bike from home.
He also took on board a leg strengthening exercise programme from NN Running Team physiotherapist team.
"It was a really tough time for me, it was something strange because I'd never experienced anything like it before," he admits of the injury. "I started doing the rehab exercises lying down and then after a few weeks I could do small standing exercises and finally full standing exercises later on."
Being injured in the middle of raging global pandemic was tough but thanks to the support of his family, Global Sport Communication, his coaching team, NN Running Team colleagues, and medical staff they have all played a part in keeping the two-time former World Cross Country and three-time former World Half Marathon champion upbeat.
His patience was rewarded when he went on his first post-accident run – a 10-minute jog on the treadmill – a breakthrough moment on his road to recovery.
The motion felt good, I was really happy because I had missed running so much.
Since then he has gradually increased the distance and now he is running for up to one hour and 20 minutes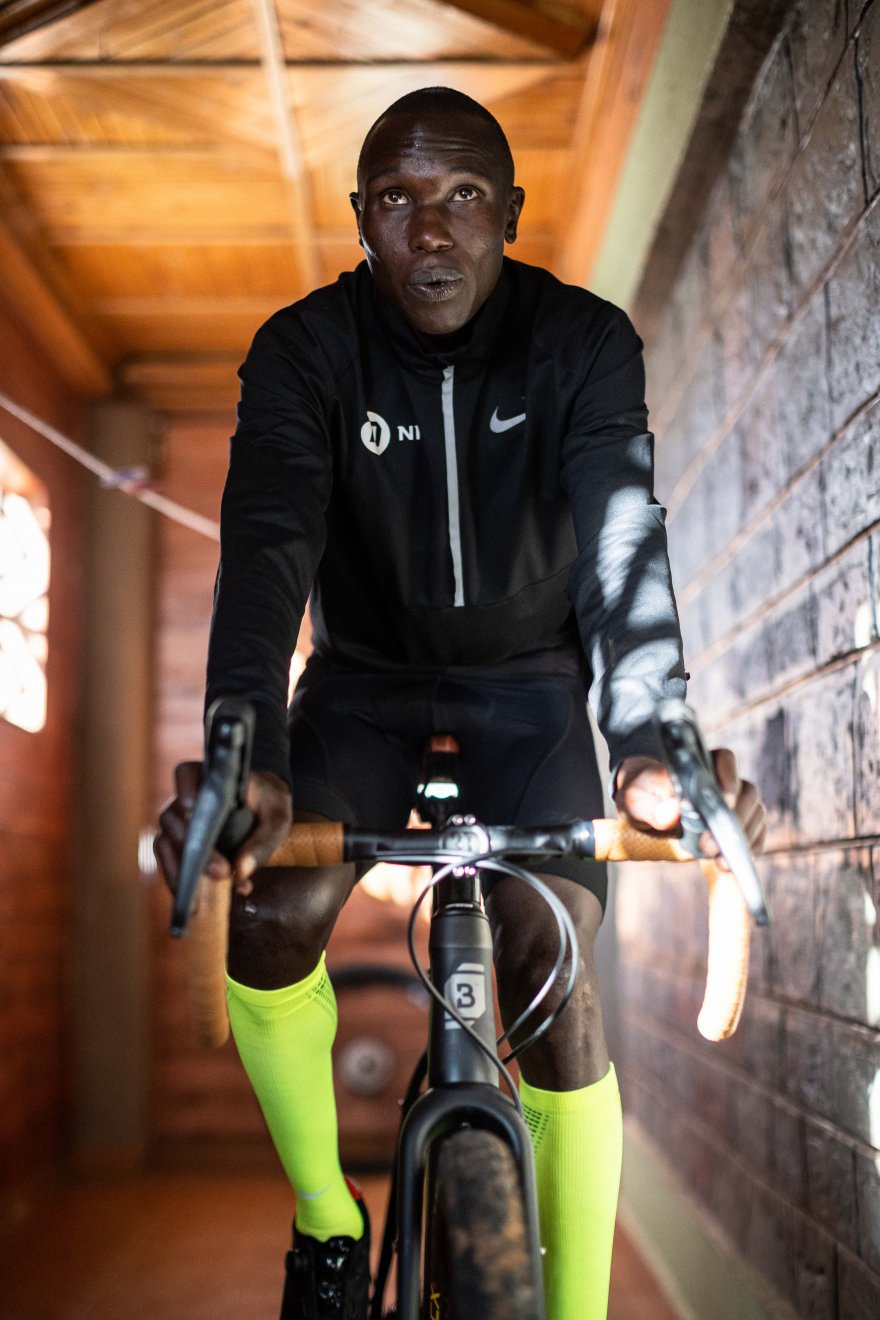 Combining running from home with his rehab exercises and sessions on the bike, Geoffrey's fitness is improving but he says despite missing the opportunity to defend his World Half Marathon Championships at the rescheduled event in October he took the time out to follow the action in Gdynia.
"I watched the whole race from start to finish," he explains. "Of course, I truly wanted to defend my title. If I had competed, I was very optimistic I could have won the race. It was unfortunate I couldn't compete but I was excited to watch the competition."
Geoffrey has also taken great pleasure this season in witnessing the scintillating form of his good friend and fellow NN Running Team athlete Joshua Cheptegei, who has posted world 5000m and 10,000m track records as well as setting the 5km road record during a dazzling year.
After the Ugandan spent time at Geoffrey training base in Kapatagat four years ago the pair forged a close friendship and enjoyed regular conversations via WhatsApp.
"I am really happy for him, Joshua is a great friend of mine," adds the Kenyan. "I'm really happy to see him breaking records and testing the limits. It motivates me so much. I hope next year we will be competing together."
On the gradual road to full recovery, Geoffrey is looking to compete again next year with the Tokyo Olympic Games the primary focus.
And he hopes to draw upon some of resilience he has built during a difficult 2020 to make a big impact next year.
"Because of all the challenges I have gone through, I'm hoping for a great future and a strong comeback."
At the moment, I'm just focused on training well and staying fit and I can assure you I'm looking at making a good start next year. I'm aiming for some great results.