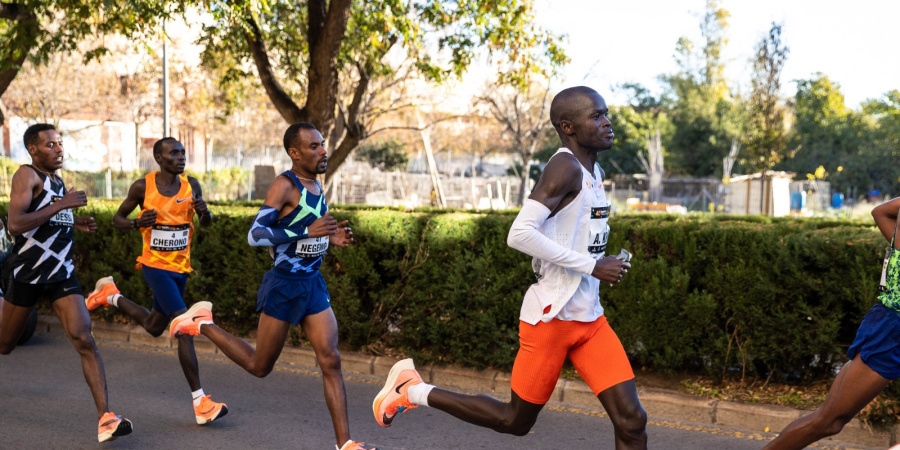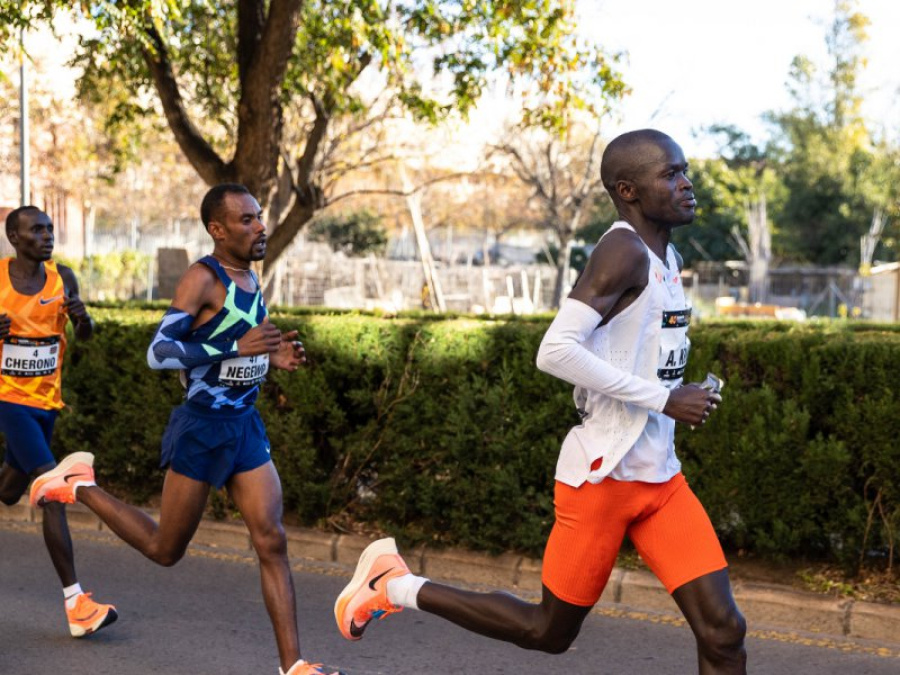 Abel mounts sensational return
With Abel Kirui prominent in the lead pack in the early stages of the Valencia Marathon, the TV race commentator quickly dismissed the two-time former world marathon champion as "having seen better days."
Now aged 38 and having struggled with injury woes in more recent times, it is true Abel has endured a challenging couple of seasons.
His last marathon finish – prior to the 2020 Valencia Marathon – came 26 months earlier when placing seventh in 2:07:52 at the 2018 Chicago Marathon – perhaps leading some to the conclusion that the charismatic Kenyan would struggle to recapture his best form.
Yet Abel always retained the faith. Inspired by the outstanding achievements of Eliud Kipchoge and others within the NN Running Team camp in Kaptagat, he always insisted his best races were ahead of him.
And at the Valencia Marathon earlier this month, Abel proved the critics wrong by running 2:05:05 to place seventh, within one second of his lifetime best set some 11 years earlier in Rotterdam.
"I was happy with the run, I wanted to run 2:04 but I fully appreciate 2:05. It tells me I have more to come and I feel confident there is room for improvement in the future."
Following his appearance in Chicago, Abel has desperately struggled with injury. Prior to the 2019 Hamburg Marathon the tall Kenyan endured hip and Achilles tendon issues.
He made it to the start line in Northern Germany but battling hip pain he quit the race after just 16km.
"The injury was got worse during the race, I was forced to stop and had to take a shortcut back to the athletes' hotel. This has never happened to me before so early in a race. It was a painful day for me."
The hip injury lingered for four more months ruling him out of a fall marathon in 2019. However, he did manage one competitive appearance to end the year, where he finished 11th over the 25km distance, recording 1:18:08 in Kolkata, India.
Abel next targeted the 2020 Tokyo Marathon, however his injury issues stubbornly refused to clear and he withdrew racing in the Japanese capital.
Despite the long-term injury which were now plaguing him, he refused to give up hope - even during the darkest hours.
"People ask why I still want to compete but every day I look at Eliud and the other guys in Kaptagat who are still all performing. This gave me energy. I still had a desire to run 2:03 for the marathon and this kept me focused."
Shortly after the Tokyo Marathon and with the world now in the grip of a global pandemic and strict restrictions in Kenya the Kaptagat training camp was closed for a period.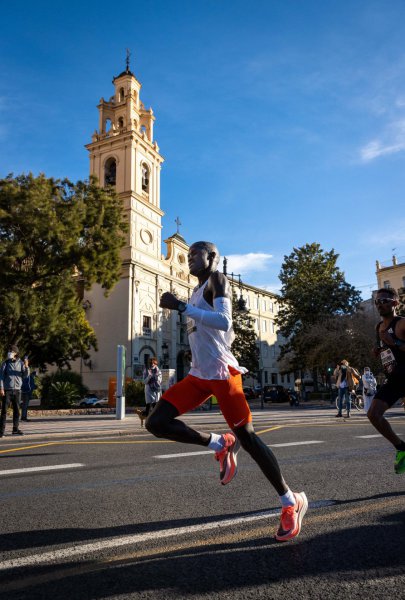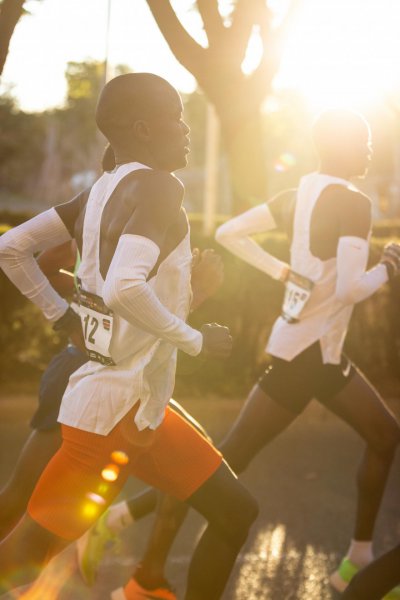 For some time he headed back to his home just outside of Eldoret and trained alongside fellow NN Running Team athlete Laban Mutai.
Yet in more recent months Abel's patience and positive mindset was been rewarded as the hip injury has cleared.
Back in camp he has received outstanding medical support led by Eliud Kipchoge's long-standing physio Peter Nduhiu and several other physiotherapists.
"I had some real mechanics helping me," he says. "I was very lucky."
Another of the Kaptagat-based physios Marc Roig gave him some exercises to maintain strength in his hip and the issues have been kept at bay.
Targeting the 2020 Amsterdam Marathon in October his training returned to a high level only for the race to be postponed because of the global pandemic.
It was unquestionably a blow but following the mantra of his training partner and friend Olympic marathon champion Eliud Kipchoge he was determined to stay positive.
"Eliud always says we must continue to train as if nothing is happening and that we must keep going," adds Abel. "He always says that one day we will see light at the end of the tunnel and that one day we will see the sunshine again."
Thankful the light and the sunshine returned as he was accepted for the Valencia Marathon - one of the few international marathons to have taken place since the outbreak of the pandemic.
Excited by the opportunity he set his sights high.
"People who saw me in training knew I was in shape to run 2:03. My worry was that Birhanu Legese said he was going for a world record and that we might go through halfway in around 60 minutes, this made me a bit nervous. But my aim was to run 2:03 or 2:04."
Delighted with the race organisation and the health and safety protocols as soon as the gun went he he says "his legs were moving well."
Abel was in touch with the lead group until around 30km when eventual race winner Evans Chebet pushed on the pace.
Finishing strongly – he passed two Ethiopians and his Kaptagat-based training partner and NN Running Team colleague Philemon Rono in the latter stages – he crossed the line in 2:05:05, an agonising one second shy of his PB.
"As I crossed the line I thought I'd recorded 2:05:04 (which would have matched his PB)," he explains. "But If anyone had told me with a kilometre to go I was so close to my PB I would have pushed, pushed, pushed and ran 2:04 – I had a lot of energy at the end and was accelerating."
However in the end he was simply delighted to be back, running his second fastest time in his proud 14-year marathon career.
I was really happy with the performance. If my body will allow, my aim before I retire is to run 2:03. If I can achieve that, I will be very happy.