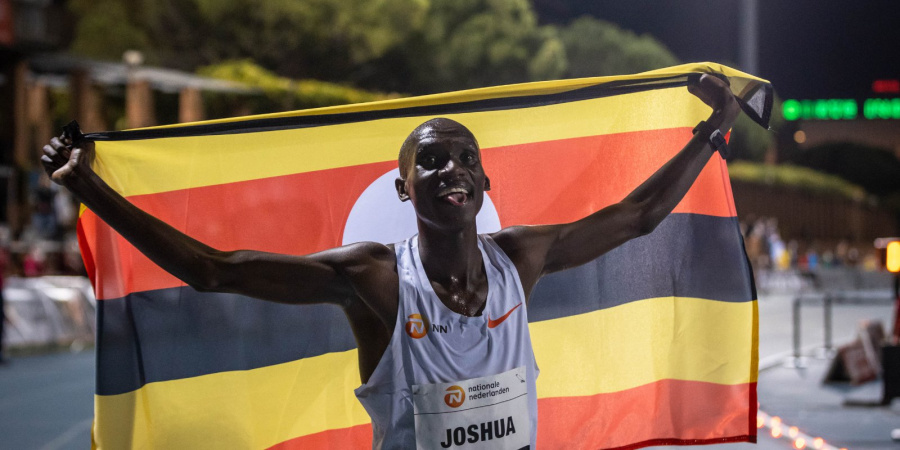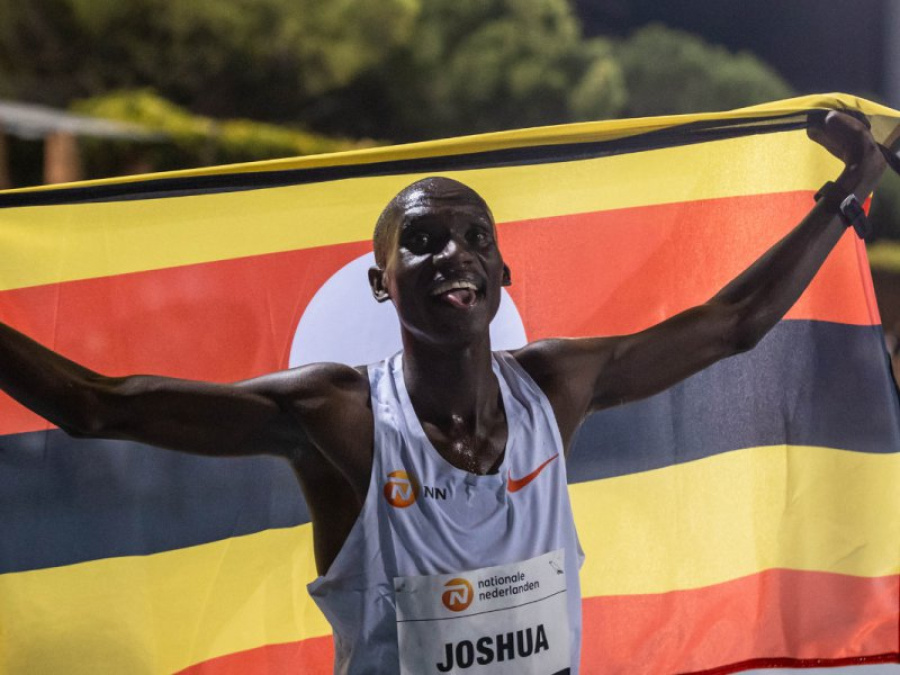 Five magic moments
The global pandemic unquestionably brought its huge challenges for the NN Running Team in 2020. But showing a combination of resilience and innovation the year also delivered a number of unforgettable moments. We bring you five memories to savour from the year that was.
Tokyo double for Birhanu
In the early stages of the pandemic, the Tokyo Marathon went ahead in March as an elite only race and NNRT star Birhanu Legese further cemented his rising status as one of the world's leading marathon stars by claiming back-to-back titles.
The previous fall the Ethiopian had starred in the Berlin Marathon climbing to third on the all-time lists recording 2:02:48 to finishing second behind his NN Running Team colleague Kenenisa Bekele.
After claiming victory in the 2019 Tokyo Marathon, Birhanu return to the Japanese capital, and produced a composed race to defend his title in a time of 2:04:15.
"It was a little bit windy, but no rain. 2:04:15 is a good time," he said. "I thought I could have run faster today, but it was a little bit windy."
Virtual MA RA TH ON
With the global pandemic causing the mass cancellation of events, the NN Running Team were forced to innovate in their quest for meaningful competition.
Out of this need, the MA RA TH ON concept was created in which four team members would complete the 10.5km distance each wherever they were in the world giving each team a total time for the marathon distance.
The rules allowed all participants to comfortable compete within social distancing and health and safety protocols and the virtual event – which was run as a joint venture between the NN Running Team, Strava and Maurten – attracted more than 105,000 participants globally.
The lucky few also had the chance to compete in the same team as NN Running Team superstar athletes such as Eliud Kipchoge, Geoffrey Kamworor and Joshua Cheptegei.
Joshua smashes 5000m record
Joshua Cheptegei shattered the 16-year-old world 5000m record of his NN Running Team team-mate Kenenisa Bekele with a stunning performance at the Monaco Diamond League.
The event at the Louis II Stadium was one of a handful of regular major international track meets to proceed in the summer, but the Addy Ruiter-coached athlete made the most of the opportunity to scalp 1.99secs from Bekele's world record, posting 12:35.36.
Using the wonderful Wavelight Technology and a group of pacers to keep him on schedule, he consistently churned out 60-second laps until he unleashed a blistering final two laps of 59.97 and 59.64 to claim the record.
"It took a lot of mind setting to keep being motivated this year because so many people are staying home, but you have to stay motivated," said Joshua, who in February shattered the 5km road record also in Monaco with a 12:51 performance.
I had the right staff with me, the right coach. I will be sure celebrate the world record when I get home.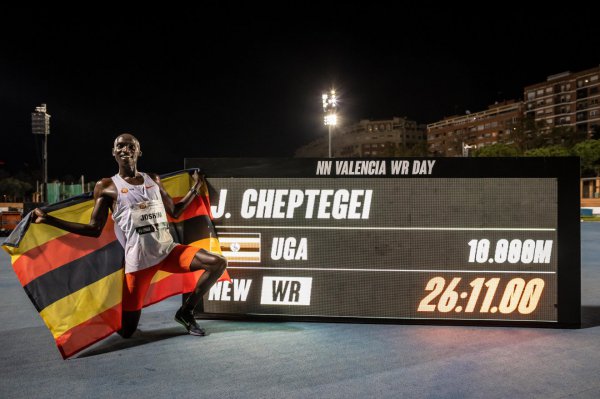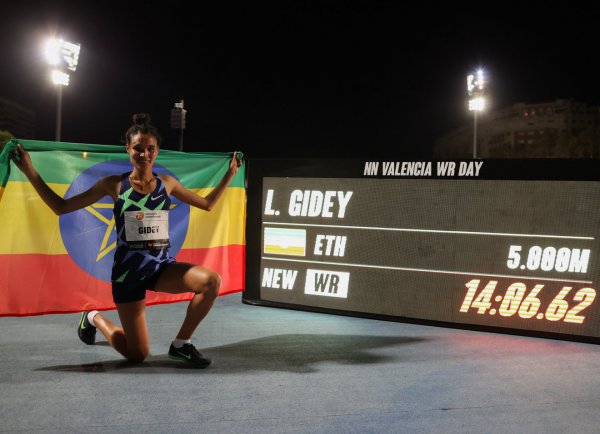 World record double
Another exciting NN Running Team innovation which reaped rewards was the NN Valencia World Record Day in October which witnessed not one but two world records.
First up, in the women's 5000m Letesenbet Gidey raced into history by destroying the 12-year-old world record of her Ethiopian compatriot Tirunesh Dibaba by a four-and-a-half second margin, recording 14:06.65.
Then later that evening on a warm and windless night at the Turia Stadium in Valencia, Joshua Cheptegei produced another demonstration of his endurance running brilliance to lower Kenenisa's world 10,000m record by more than six-and-a-half seconds, registering an electrifying 26:11.02.
"It was my dream," said Joshua who was aided by Wavelight technology. "We are trying to write history on the track and make people know that track is still exciting."
This is a long-term dream and I'm very happy. It is very nice for Ethiopia. Before it was Tirunesh Dibaba, and now it's me.
A new star is born
Despite only making her debut on the international stage in 2019, Yalemzerf Yehualaw emerged as a future superstar in 2020.
At the World Half Marathon Championships in Gdynia, Poland in October, the Ethiopian produced an eye-catching display to win bronze in a swift 1:05:19 – despite slipping on the carpet and losing vital momentum in the final 100m – a moment which could have cost the 21-year-old a crack at victory.
Then, just six weeks later, she built on this performance to record the second fastest women's half-marathon time in history, claiming an exhilarating victory at the New Delhi Half Marathon in 1:04:46.
"I am overwhelmed with joy, but this is purely the result of the hard work that I've put in over the past year or so," she added. "I felt I could maybe break the course record (of 65:19), but this was more than I expected."