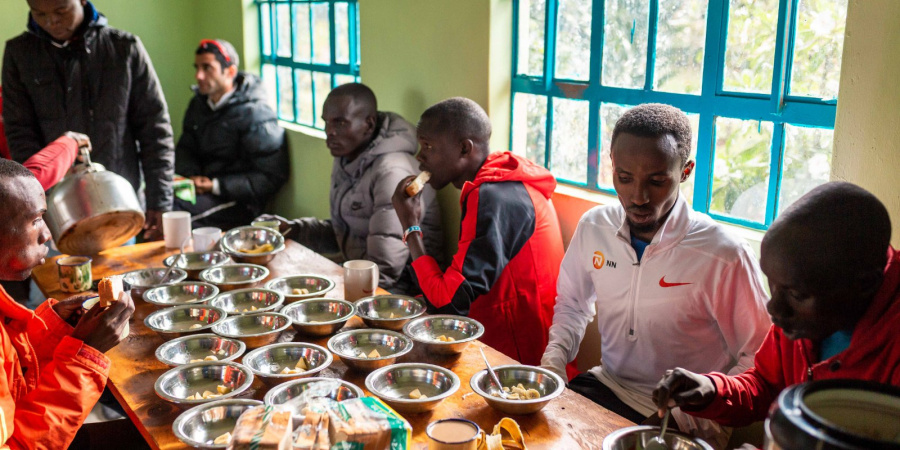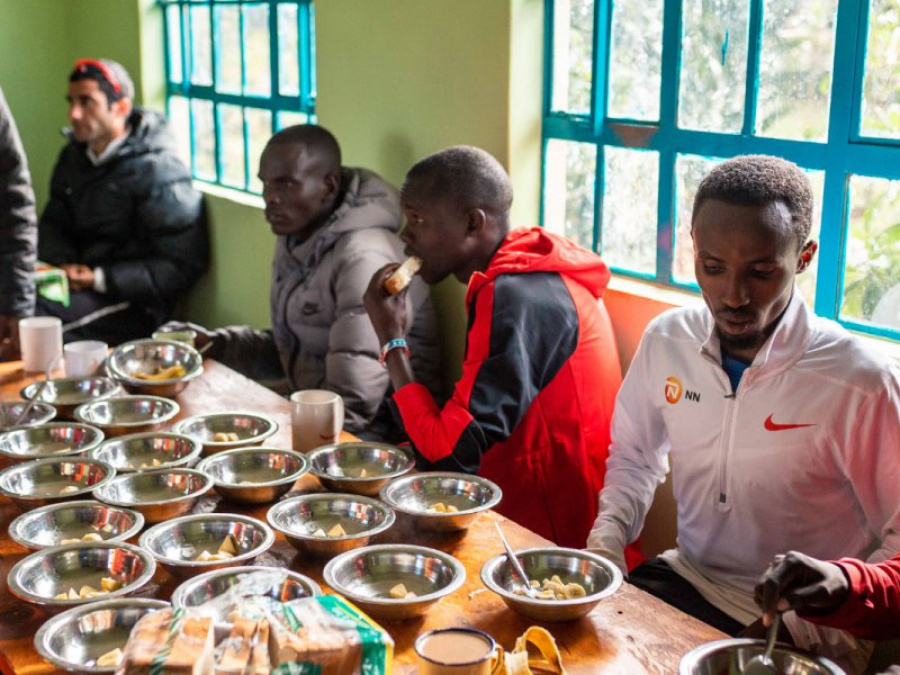 #FoodFriday - Teff-oat porridge
Once a month we will bring you #FoodFriday in which we will serve up a tasty recipe to suit runners of all standards. This month we focus on the benefits of Oats-Teff porridge with the help of NN Running Team Nutritional Specialist Naomi Derks.
Slow energy release foods are ideal for the runner intending to take on the long run. And with this in mind, the Oats-Teff porridge acts as the ideal long-lasting energy source.
While oats have been commonly used worldwide for many years, teff, an ancient grain which originates most notably in Ethiopia – home to dozens of NN Running Team athletes – is also becoming increasingly popular.
And our resident NN Running Team Nutritional Specialist Naomi Derks insists the oats-teff porridge ticks all the boxes for a healthy and nutritious breakfast.
"A long-lasting energy supply is guaranteed thanks to the complex carbohydrates and fibres in oats-teff porridge," explains Naomi of the naturally gluten-free combination. "This carb make up allows for the slow release of energy and also maintain healthy blood sugar levels.
"These grains are also high in protein and unsaturated fatty acids. 100 grams of the combination teff-oats provide around 12 gram protein. This makes the grains one of the most protein-rich vegetable foods, necessary to strengthen and repair the muscles. Plant-based proteins are also cholesterol-free. The unsaturated fatty acids improve blood cholesterol levels."
Naomi also points out that the teff-oat porridge contains minerals such as calcium, iron, zinc, magnesium, copper, selenium and phosphorus Iron, for example, she explains, is easily absorbed and plays a role in the production of red blood cells and oxygen transport in the muscles. Calcium aids the production and maintenance of bone tissue and muscle contraction.
For runners in a tough training mode, Naomi would recommend the Oats-Teff porridge breakfast be consumed several times a week – and it should be noted that NN Running Team superstar athletes such as Kenenisa Bekele, Birhanu Legese and Eliud Kipchoge consume the porridge as a breakfast ahead of training sessions or as a pre-race meal.
Naomi also insists that although Teff flakes are common in Africa there are also now becoming increasingly available in the Western world.
"Various supermarkets often stock them in the organic aisle, many health food stores also sell them or Teff can be purchased online," she adds. "My only recommendation would be to buy the unprocessed 100 per cent whole grain teff flakes."
However, she does add a note of warning to non-runners that the Oats-Teff porridge is high in carbohydrate value.
"If we eat a big plate of porridge, which contains many carbs and we don't burn them during the day because we lead a sedentary lifestyle, it will convert into bodyfat."
Oats-Teff porridge
Teff; nutritious Ethiopian cereal. Excellent breakfast before a workout!
Preparation 2 minutes
Cooking time 1-2 minutes
Serves 1 person
Ingredients
3 tbs oats
3 tbs teff flakes
1 cup plant based milk unsweetened or reduced-fat milk
1 banana and/or raisins [optional]
Method
STEP 1 Combine the oats, teff flakes and milk in a bowl
STEP 2 Heat in a pan 1-2 minutes, keep stirring well. Or heat in the microwave for 1-2 minutes.
STEP 3 Tip with banana and/or raisins if desired
Nutrition
Per serve
Energy kJ [Cal] 260
Carbohydrates [g] 46
Protein [g] 6
Fat [g] 5
Saturated fat [g] 0,5
Fibre [g] 7