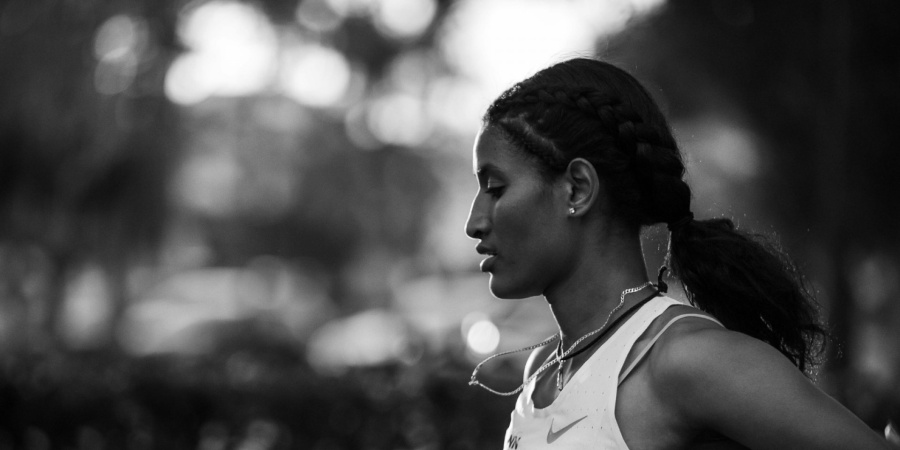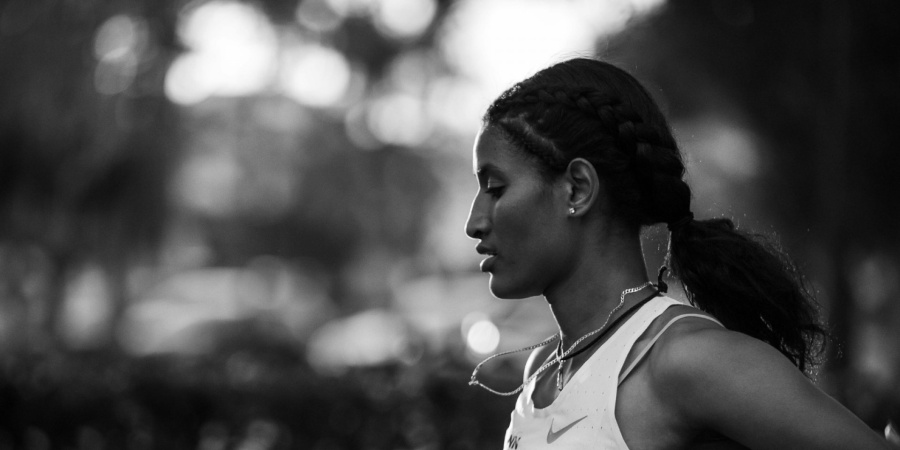 Degitu rises to the challenge
Sometimes to win does now always mean crossing the finish line first and after a year of challenges in 2020 for Degitu Azimeraw can look back with enormous pride on her year.
The Ethiopian athlete first announced herself as a star in the making by romping to victory in an outstanding 2:19:26 at the Amsterdam Marathon back in October 2019.
Brilliantly gifted and one of the nicest athletes to work with according to her coach, Tessema Abshero she had then prepared outstandingly well for last April's London Marathon.
In February, she finished a handy ninth in 1:07:02 at the RAK Half Marathon only for the pandemic to strike causing the postponement of the London Marathon - the race commonly regarded as the most competitive marathon in the world – until later in the year.
"I was very disappointed the race was postponed because at that point, I was in good shape," she explains. "I was focused on running a PB, but I had to quickly forget about it and prepare for the next race."
For Tessema the news of the postponed London Marathon, while understandable in the midst of a global pandemic, was gut-wrenching for both him and his athlete.
"She was in fantastic shape and I was very confident of a good result," he admits. "It was a very tough time for her and me, but it happened and we had to quickly forget about it."
As restrictions tightened, Degitu headed back to her home village in West Gojjam in the Amhara Region before returning to Addis and gradually re-starting her training in the build-up to the re-scheduled London Marathon on October 4.
Once again she prepared diligently and did not miss a session but then shortly before flying out to London she underwent a precautionary Covid-19 test – where much to her and her coach's surprise she tested positive.
The result immediately ruled her out from travelling and competing in London and according to Tessema she was understandably "very emotional and upset" to be denied the chance to compete in the rescheduled race.
I was thinking in London she could run 2:17, she was in very good shape. But this is life, this is sport. I told her not to worry, it is not the end of the world. She understood. Degitu has a strong mind.
Her patience was finally rewarded when Degitu was invited to compete at the Valencia Marathon in December – a race which would gave her the welcome opportunity to compete in a first marathon for 14 months.
Hoping to snag a PB, Degitu, who celebrates her 22nd birthday on Sunday, fell short of her ultimate goal but still enjoyed an excellent run to finish sixth in a top quality field and record a time of 2:19:56 – just 30 seconds slower than her time recorded on her marathon debut in the Dutch capital.
Given the challenging year she has faced it was some effort.
"I was really good," she says of her performance. "It gives me courage for my future races."
For Tessema, Degitu's performance filled him with pride.
"I am proud of her because I know she struggled before Valencia with some sicknesses," he says. "But despite all the obstacles (of 2020) she ran a very good time. She was also ready to compete in London but the positive test did not allow her to. All of these factors make me very proud of Degitu."
For 2021 the goal is clear.
I would like to make it to the Olympic team for Ethiopia and win a medal in Tokyo.
Having endured a range of challenges in 2020 only a fool would discount the ever-smiling Ethiopian endurance athlete from achieving her dream.