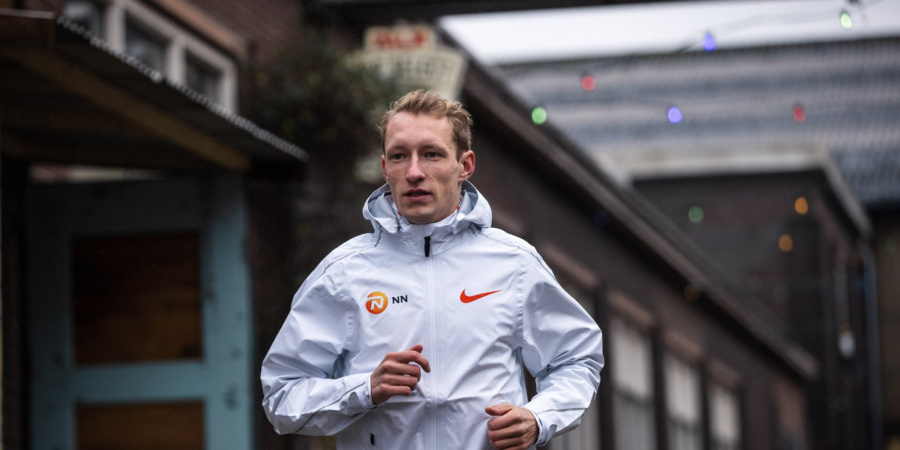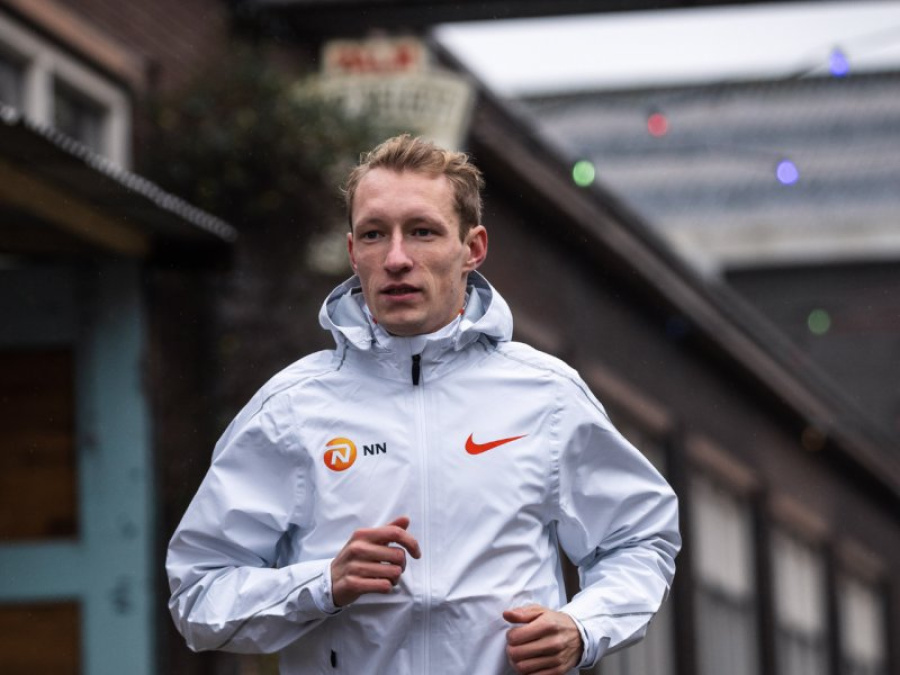 Björn Koreman completes fairy tale move
Inspiration is an overused word in the lexicon of sports journalism but never has it rang more true than in the case of the NN Running Team's latest recruit - Bjorn Koreman.
A heavy smoker and regular drinker throughout his teens and early twenties, it was only on the encouragement of his father to enter a local race did running open up as a potential goal for the future.
Completing that first 5km race in a handy 20 minutes, this acted as a spur to persist with running and overtime he quit smoking, limited his alcohol intake and focused on training.
Fast forward to December's Vienna Marathon and the tall Dutchman had entered a new realm by improved his marathon PB by more than six minutes to record 2:11:07 and dip below the Olympic qualification distance.
There is a little doubt Bjorn's journey reads like a fairy tale and his breakout performance in the Austrian capital has also led to the 29-year-old earning an invite on the world's leading road running team.
I have followed the NN Running Team since the beginning and to be on the same team as Joshua Cheptegei, Eliud Kipchoge and Geoffrey Kamworor is so great.
"I still can't believe it, and I can't wait to start competing for the team. I may not be able to run 2:01 for the marathon but I hope to offer some inspiration through my story of being an ex-smoker and gaining the qualifying mark for the Olympics."
Born and raised in Breda in southern Holland, Bjorn was a keen handball player in his youth but never ran during his schoolyears.
Smoking a pack of cigarettes a day his unhealthy lifestyle continued after he left school and started life as a hospitality student. However, the whole direction of his life to change when sat on the balcony of his parents' home his father asked Bjorn to join him the next day by running the Breda 10km.
Aged 20 at the time and unconvinced he could run the 10km distance he opted to instead to run the 5km but despite no previous running experience, Bjorn ran 20 minutes.
"That was sort of the moment which give me a kick to say, this is fun," he explains.
For a year he put on hold his running ambitions but returned to the same race 12 months later and ran a minute quicker. Curious to see how much faster he could run he started training and five months later trimmed his 5km PB down to 17:50.
"That was the race I thought, wow, if I stop smoking and drinking and become more healthy what time could I run in the future? I remember that day smoking the remaining 15 cigarettes left in the packet and quit the next day."
It proved one of the best decisions of his life. He started training more seriously as part of a training group and in his third outing at the Breda 10km – he finished second in a time of 15:50.
"This really convinced me to keep going in the sport," he recalls. "That feeling of standing on the podium was so great."
Eager to fulfil his potential he started training with a more serious training group. However, unaccustomed to hard training he was plagued by injuries for the next couple of seasons and it was only after switching to a new coach in 2016 - Bram Wassenaar – one of the Netherlands most respected distance running coaches – has he started to see spectacular gains.
Taking a more patient approach with Bjorn's development he initially made gradual improvements. In 2016 he posted a 3000m track PB of 8:43.57. The following year he trimmed a couple of seconds from that time and recorded 15:13 for 5000m before in 2018 making a significant step forward, posting 14:30 for 5000m.
Yet as much as he "loves" track running he discovered his true calling was the longer distances on the road.
I have a long stride and when I run the longer distances, I feel, for example, like I can run the half marathon at the same pace as my 10km best.
On his half-marathon debut in Breda in 2018 he ran a handy 1:06:27 and the following year continued his exciting progression.
Training consistently beyond 100km a week he set a slew of PBs on the track and road. He raced to a time of 1:05:59 to finished sixth Dutchman at the iconic Venloop Half Marathon and later in 2019 he made his marathon debut in Eindhoven, posting an encouraging 2:17:26.
"We had tough weather that day, it was warm and windy and I ran solo from 17km but I was happy with 2:17," he adds.
Working full-time as an account manager further evidence of the Dutch athlete's rising fortunes came at the 2020 Barcelona Half Marathon when he raced to a new PB of 1:03:55 before the global pandemic hit and his hopes to run a spring marathon were derailed.
Not that the coronavirus proved a bad thing for Bjorn's running development. The period in lockdown reduced his work which equated to more rest. Based in Breda and running on average 150-160km a week he continued to build his endurance strength and he whittled his 5000m and 10,000m track bests down to 14:07 and 29:22, respectively.
Then in November when invited to run the Dresden Half Marathon with just two days' notice he pounced at the opportunity.
Despite driving the 800km from his home city to the Eastern German city of Dresden the day before competition, Bjorn went on to clock a new PB of 1:02:44.
"When I passed 20km under one hour I was wondering what was happening," he recalls. "The weather was good that day, I was running with four guys at a 1:02 pace. I still can't believe the time."
Itching for an opportunity to run a second career marathon and have a crack at the Olympic qualification mark of 2:11:30 he was all set to run the Leszno Marathon in Poland only for the event to be cancelled five days before it was scheduled because of the pandemic.
Frustrated and waning in motivation he was then given a late invite just five days before to compete at the Vienna Marathon in December. Driving the 1400km distance to compete in the Austrian capital he seized the opportunity to produce the performance of his life.
Competing in ideal weather conditions and delighted to be given the chance to run with two Austrian runners and a pair of pacemakers who were instructed to run at the Olympic qualification standard pace, he and the lead group passed halfway at 1:05:35.
When the pace started to drop, Bjorn confidently assumed control of the race at 27km and then gently squeezed on the accelerator. Only a late bout of cramp in his left hamstring denied him an even quicker time than 2:11:07 as he claimed a memorable race win - 23 seconds below the qualifying standard for the Tokyo Olympics.
"When I turned my phone on after the race I realised I had got almost 600 messages from people who had been living the whole race with me," he explains. "It was such a great feeling."
Now given the "honour" of featuring in the NN Running Team his primary goal is running a marathon PB of "around 2:10:00" in April to help cement his place in the Dutch Olympic team for Tokyo while in the longer-term he believes a time around 2:08 is not beyond him.
But does the Dutchman sometimes pinch himself to think how far he has come not only in the sport but in his life?
"Many people say to me it is incredible and when I think in March 2019 my half marathon PB was 1:05:59 and now I'm running faster for double the distance, it is quite amazing. At the moment I really don't know when it will stop but I just have to remember to enjoy it.
Some people ask; do I wish I'd started running earlier but everything that has happened in my life has made me the person I am today. So I am very happy with how it has gone.