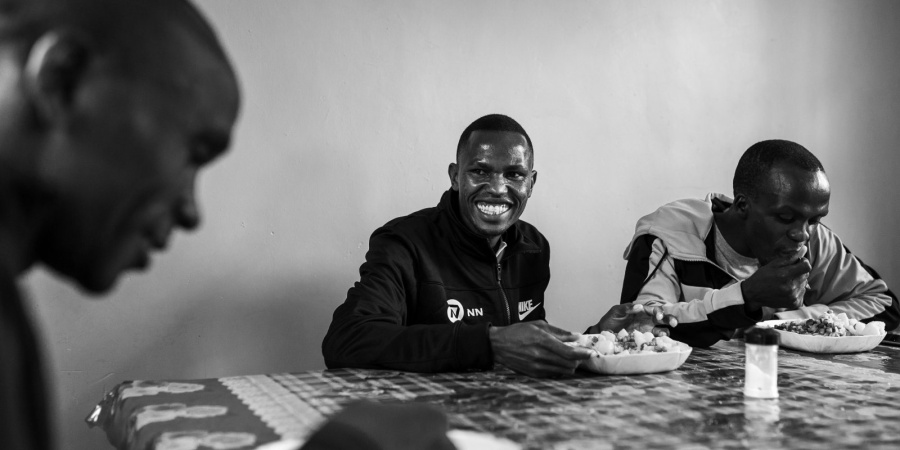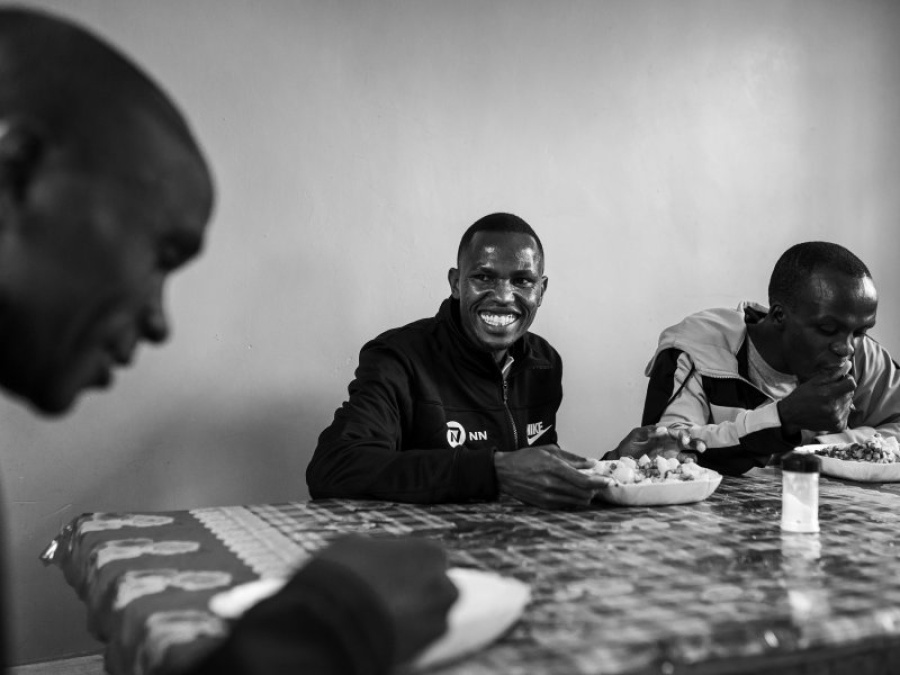 #FoodFriday - Grilled chicken with avocado salsa
In our monthly #FoodFriday segment we turn our attention to the delicious grilled chicken with avocado salsa.
If you want a healthy and tasty dish combining a yummy mix of sweet and savoury flavours, then this is the dish for you!
Combining rice, chicken, mango and avocado – common foodstuffs regularly consumed by our athletes on the NNRT – this basic dish hits the mark in terms of its five-star balance of carbohydrates (rice), proteins (chicken), healthy fats (avocado) and vitamins and antioxidants (fresh mango and vegetables).
Characterised by fresh herbs and salt with few spices and sauces, our resident NN Running Team nutritional expert Naomi Derks recommends the meal to be eaten before a long run or race.
"It is a dish that contains a lot of carbohydrates and in this way you fill glycogen stores in muscles and liver, your key energy suppliers," explains Naomi. "It also includes a healthy amount of protein in the form of lean, low-fat meat. Avocado provides the healthy unsaturated fats. Meanwhile, mango and fresh vegetables are packed with vitamins and minerals such as vitamin C, magnesium and potassium. This help support the immune system."
Naomi explains runners require about 50 per cent more protein than non-runners to help rebuild muscles and promote recovery. Finding that ideal lean source of protein is vital - with chicken, which contains all the essential amino acids, a highly recommended choice.
However, she insists that taking the time to make the right chicken selection is also important.
"When buying a chicken, look for one that has a better life quality mark, which may differ from country to country," she says.
Our Kenyan athletes each meat or fish in limited sizes. Their protein is often consumed via legumes. However, when they do eat meat in camp, it is usually with quality chicken they have brought from their farms.
Naomi also offers some sage advice on the argument for brown over white rice in the meal. She admits that brown rice is nutritious and the recommended food to improve eating habits and overall health.
However, athletes often follow different nutritional guidelines in order to train and perform optimally.
"NN Running Team athletes typically are not trying to lose weight and require lots of carbohydrates to fuel their bodies," explains Naomi. "They don't have time to worry about gastrointestinal issues that may accompany consuming brown rice. Brown rice has more fibre.
"If you're in a heavy training period, you need carbs. If you are looking towards rice as a carb choice, choose white rice over brown. Your gut will be happier."
"However, outside of a hard training period opt for the whole grain/brown variant. This is because brown offers a fibre rich, slow releasing energy option, and gives a more satisfied feeling. It is important to make the right choices at the right time."
Naomi admits this tasty dish can easily become a weekly part of the diet. However, she emphasises that variety is the spice of life.
"To mix thing up, why not replace rice with bulgur or quinoa," she adds. "Or try replacing the chicken with fish and opt for fresh seasonal vegetables."
Grilled chicken with mango avocado salsa
A carbohydrate-rich meal the night before a competition or heavy training day!
Preperation 10 minutes
Cooking time 10 minutes
Serves 3-4 persons
Ingredients
4 thin chicken breasts
1 mango, diced
1 avocado, diced
4 tomatoes diced (seeds removed)
¼ red onion, very finely diced
¼ cup cilantro, chopped
Juice of ½ lime
4 ts olive oil
2 ts chili powder
Peper and salt, to taste
1,5 - 2 cups rice
Method
STEP 1 Drizzle 2tbs olive oil over the chicken breasts and sprinkle with chili powder and salt to taste. Grill for 4-5 minutes on each side or until cooked through.
STEP 2 Meanwhile, combine the mango, avocado, tomatoes, onion, cilantro in a bowl. Stir in the lime juice and 2 tbs olive oil. Add pepper and salt to taste.
STEP 3 Serve the chicken breast on top of the rice and spoon the salsa over it.
Nutrition
Per serve
Energy kJ [Cal] 604
Carbohydrates [g] 67
Protein [g] 38
Fat [g] 19
Saturated fat [g] 3
Fiber [g] 5