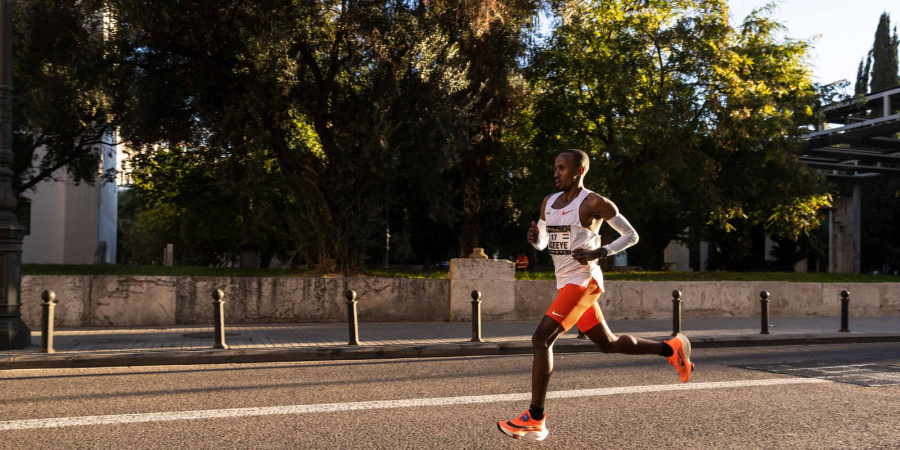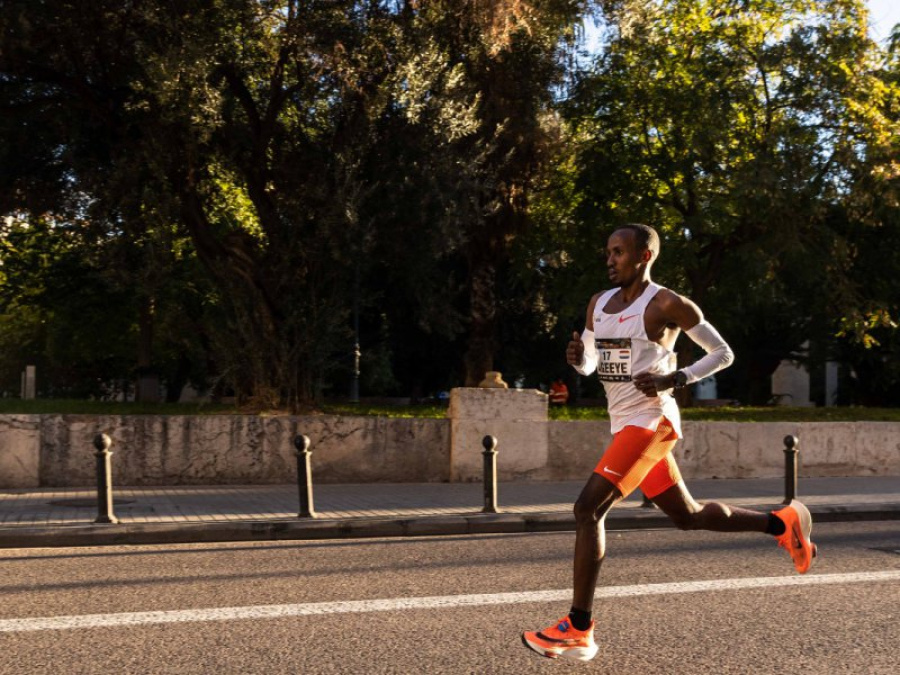 Abdi makes coaching change
Abdi Nageeye has always been a travelling man. Born in Somalia, he lived for some time Syria as a child before eventually settling in the Netherlands.
During his running career he has also taken on a peripatetic existence. Developed through the Dutch system he later spent a stint training in Ethiopia before four years ago joining the Kaptagat training camp of Eliud Kipchoge.
His time in Kenya was undoubtedly a success. During this period he lowered his marathon personal best by four minutes and set a Dutch record but more recently he has taken the decision to join the training group of four-time Olympic champion Mo Farah and 2:04:49 marathon runner Bashir Abdi.
Now coached by Northern Irishman Gary Lough, husband of former women's marathon record-holder Paula Radcliffe, the 32-year-old athlete believes the move can provide a fresh impetus for the NN Running Team athlete as he targets the Tokyo Olympics.
"I thought my body just needed a different style of training," he explains. "In Kaptagat there was one philosophy of training. You trained as a group and did everything together; including eating your lunch. There was not much room to do things a little differently.
I have known Mo since 2008 and Bashir for a long time. We are all Somali born. We are a brotherhood. I am now part of a small training group of three or four athletes, who have all done well in the marathon.
Abdi, who is currently training with the group in Suluta, just outside Addis Ababa in Ethiopia, however fully acknowledges the huge role Kaptagat played in his career development.
During his time there, he lowered his PB from 2:10:24 to 2:06:17, and he adds: "I learned so many good things in Kaptagat, I was taught the importance of focus and sacrifice. Many athletes out of the camp have achieved amazing things. Eliud ran the first ever sub-two-hour marathon and he broke the world marathon record. Geoffrey smashed the world half-marathon record, Faith Kipyegon became World and Olympic 1500m champion. It was an amazing experience.
"My family is nearby in Eldoret, I own a restaurant there, I want to start several businesses. The guys I trained with are still my friends. They ask me how training is going. It was a healthy separation."
Abdi was prompted to make the move to a new training group, following the disappointment of running 2:07:09 to place 15th in December's Valencia Marathon.
He had been gunning for a new Dutch record time in the "high 2:04s or low 2:05s" but started to run into difficulties after making an error at an early drink station. Taking too long to consume his fluid he lost time on the main group and could never quite get back into the rhythm he needed.
"It was still my second fastest marathon time but I felt I struggled and following a disappointment you might decide to change your diet or change your shoes but for me I decided to change running group," explains Abdi.
Abdi is undecided if he too will follow the group to all the training camps and plans to continue using Eldoret in Kenya as his base – and although in the early days of the programme, he has been enthused by the variability of training under coach Lough.
"Sometimes, I will ask is it a track or a fartlek session tomorrow and coach will say "you'll find out tomorrow." There is a lot of variation in the programme. But my body is adapting. My speed and endurance is good and I'm looking forward to training and learning more."
Able to speak five languages, Abdi can "get by" in Amharic and he has fully embraced life in Ethiopia.
"Ethiopia has never been colonised so they have their own unique culture which dates back 3000 years," he explains. "They have developed their own version of Christianity and the food here is amazing, very authentic. I love the traditional injera, the different sauces, the meats, the vegetables. It has lots of great vegetarian food. I love the coffee and I really enjoy the music."
Next planning to run a marathon at the Tokyo Olympics in August allows him time to bed down a greater understanding with his coach, although he is keen – should the virus allow – to try his hand over shorter distances and has targeted a half-marathon in the "low 59 minutes."
So come August, what does the Dutchman hope to achieve at the Tokyo Olympics.
"I just really want to run well," he says. "I know it will be hot, I just want to run a good race and when I hit the finish line, say that I've given it everything I have."