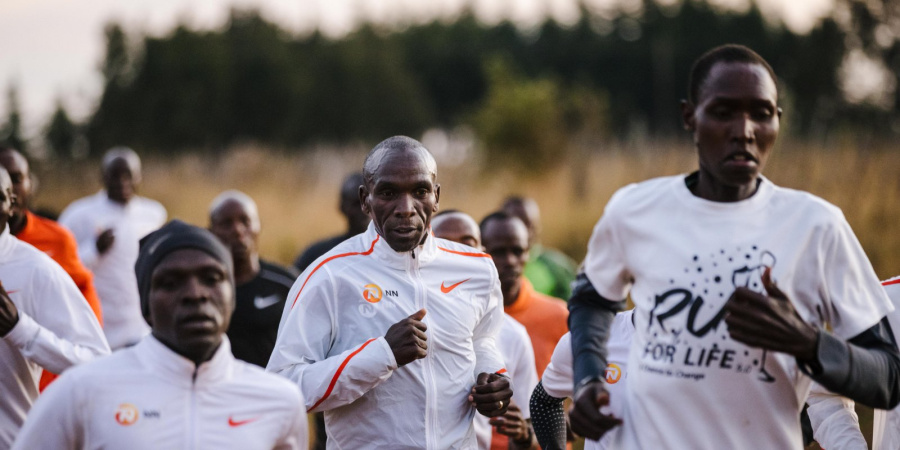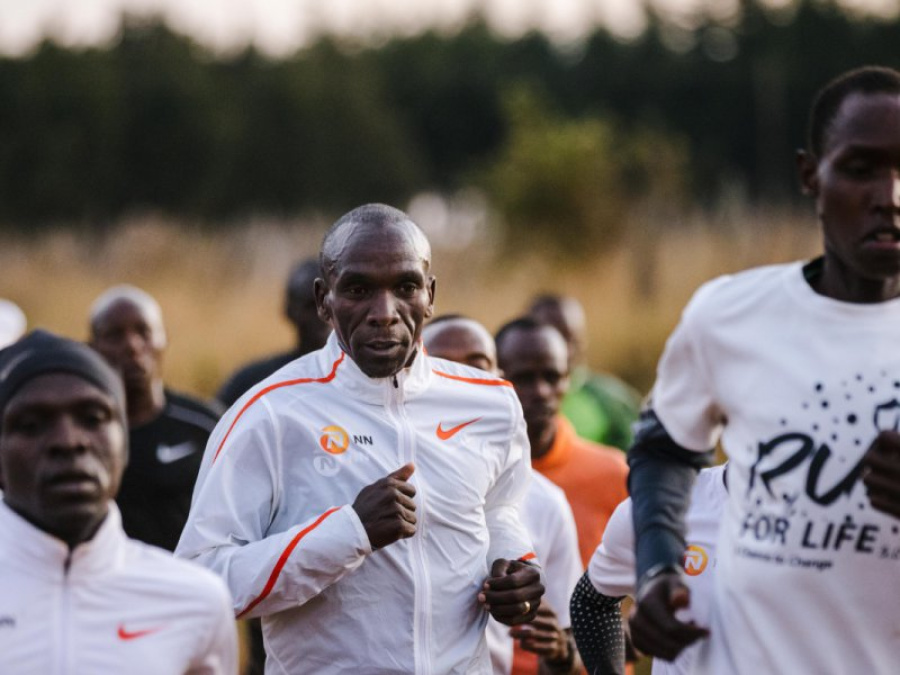 Eliud's beautiful vision
Amid the ongoing global pandemic, Eliud Kipchoge hopes to run "a beautiful race" at the NN Mission Marathon Hamburg next month to offer ray of hope and optimism on the road to a brighter future for the world.
The Kenyan marathon maestro is targeting the one-off marathon organised by Global Sports Communication, NN Group and Hamburg Marathon on April 11 for his eagerly awaited next race – his final outing before the planned defence of his Olympic marathon title in Tokyo in August.
After suffering an untimely ear blockage, Eliud suffered his first marathon defeat in seven years at last year's London Marathon but insists he is in "great mental and physical shape" and is looking forward to competing on the streets of Hamburg.
"My number one goal is to run a beautiful race in Hamburg," explains Eliud. "We are in a situation where a lot of us have been down but I feel we are now in a transition towards a brighter future.
A beautiful race will give people hope. It is another step that we are on the right track to normality.
"The race is really important. It is great that Global Sports Communication, NN and Hamburg have put their minds together to organise this. It is a hugely positive thing for the fans to see that life continues outside of this pandemic."
His appearance in Hamburg represents "a back to the future" moment in Eliud's incomparable career because it was in the northern German city in April 2013 – when he began his marathon career following a stellar track career.
On that occasion he claimed the first of his 11 marathon career victories, stopping the clock in an impressive 2:05:30, to announce his arrival as a star of the future over the 42.2km distance.
"Hamburg has a lot of memories for me, it was my first exposure to the marathon and I remember thinking I didn't know what would happen at 25km, 30km, 35km and 40km. That memory of 'will I hit the wall' is still there. It was the beginning of my life in the marathon.
"Winning there gave me confidence that I could run the marathon and it played a big role in my career. Now I'm running Hamburg again in a very different situation. We have very few races globally and it is good opportunity to test myself, run well and offer hope to the world."
Since the outbreak of the pandemic, Eliud admits his life has been "very hard." Forced for several months to stay within his compound because of restrictions on movement implemented by the Kenyan Government to control the virus, it was not an easy period for the first man in history to run a sub-two-hour marathon.
"It was really hard to go training and not mix with people to fight the virus," he says. "I am happy to have since resumed training with the team, but we continue to make sure we do so safely within the protocols because the virus is still with us.
"Life has been hard but that is the way of the world – we need to get through it but I think we are on the right track to a brighter future."
In fact, Eliud offers some words of wisdom to everyone in the world.
"Life cannot stop, it does not stop for a single second," he explains. "But what everyone should know is, the pandemic is just one of life's challenges. Marathons are just like life, there are ups and downs every kilometre. Every mile there is a challenge. We should all be prepared to accommodate challenges in life but above all enjoy and embrace the challenges."