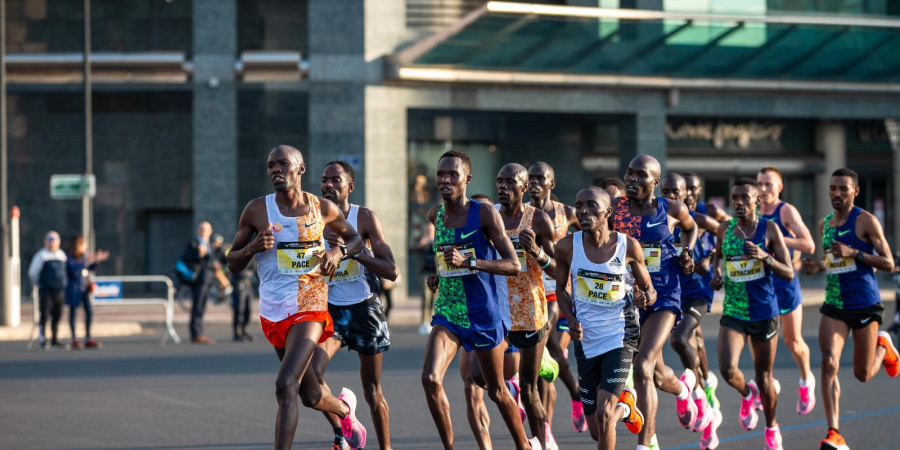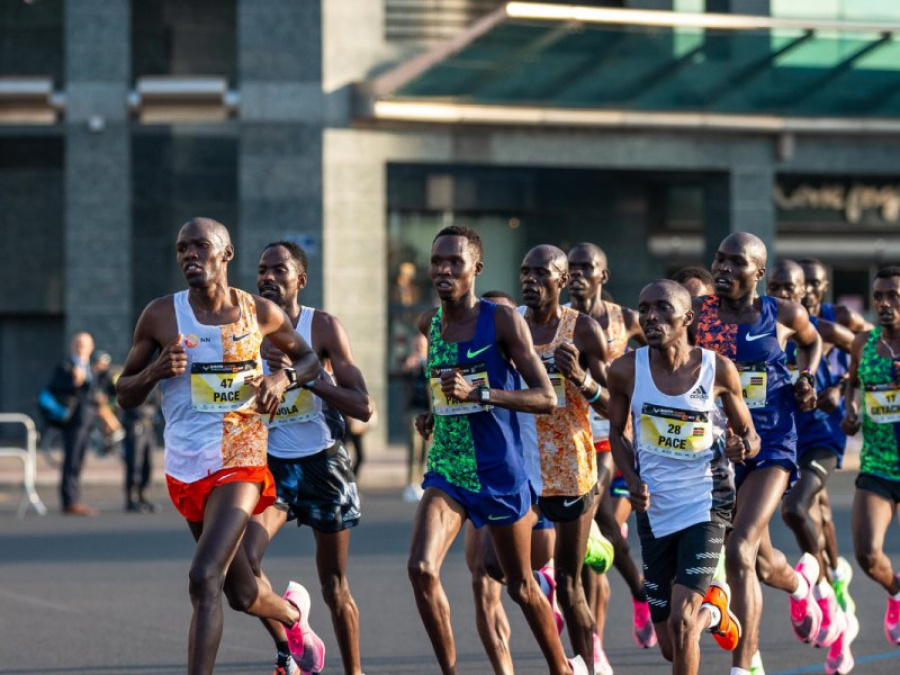 The Tokyo dream factory
Should the leading athletes achieve their goals at the NN Mission Marathon Hamburg – some of whom are pursuing Olympic qualification times – then the pacemakers will play a critical role. We chat to two of the rabbits plucked from the NN Running Team to chat about their hopes for the race.
Victor Chumo
Few athletes in the NN Running Team boast more experience as a pacemaker than the 34-year-old Kenya who will once again look to play his part as a 'deliverer of dreams' at the NN Mission Marathon.
Victor has been assigned a role as one of three pacemakers with a group aiming to run 2:10 – and the trio have been instructed to hit halfway in 64:45.
It is not a challenge which daunts the sub-60 minute half-marathoner, who has acted as a pacemaker half-a-dozen times in his career including at the INEOS 1:59 Challenge and later in 2019 at the Valencia Marathon.
I really enjoy the role of pacemaker because you know that you are helping someone
"At some point in the future you hope the favour will be repaid, but I know at the moment it is my turn to help others."
Victor believes the most fundamental requirement to be a good pacer is to be in good shape – which allows an athlete to operate comfortably at the assigned pace.
Beyond that it being able to execute that pace consistently.
"It is important to know your marks and what pace you need to hit at halfway, 25km, 30km etc."
However, he also suggests practising some of the skills in training that you plan to implement on the day.
"Ahead of the INEOS 1:59 Challenge I practised running ahead of Eliud in training, so I could get used to running at the right pace and he could get used to my stride length."
The former winner of the Lille Half Marathon and former All Africa Games 5000m representative is very excited to feature in the NN Mission Marathon Hamburg and is delighted to play his part in helping others deliver their ambitions.
When you do a great job as pacemaker it fills my heart with joy knowing that I have influenced somebody's life by helping them to a quick time.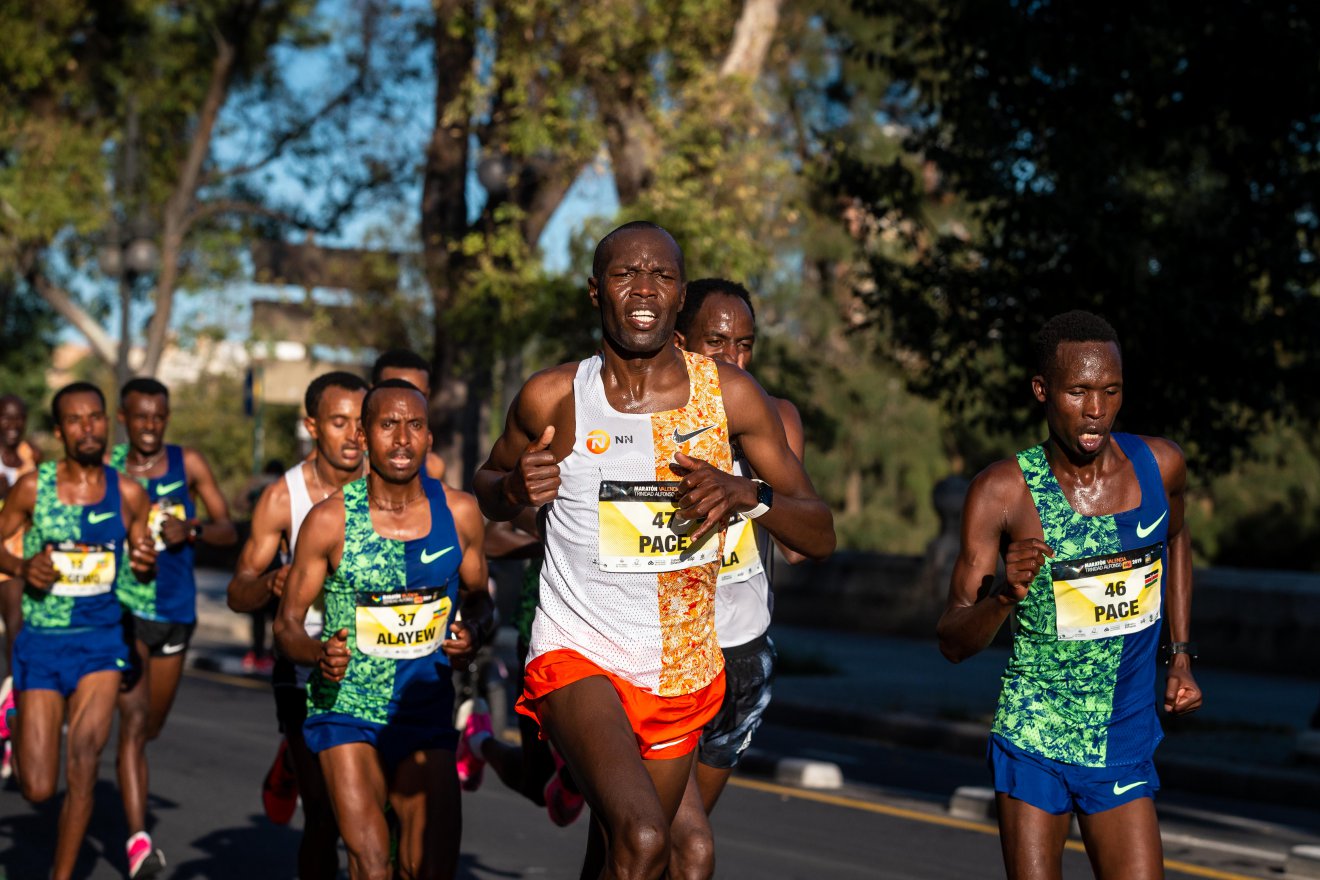 Philemon Rono
As one of the most experienced marathon runners based out of the NN Running Team's Kaptagat training base, the three-time winner of the Toronto Waterfront Marathon is sure to be a safe pair of hands when he takes on pace-making duties in Hamburg.
Boasting a personal best of 2:05:00 and with previous positive experiences as a rabbit to draw upon, the diminutive Kenya will take to the task of leading a group of athletes to 2:07 clocking with confidence on April 11.
Philemon's made his pacing debut at the 2013 Berlin Marathon, when he played his part in helping Wilson Kipsang smash the marathon word record of 2:03:23 – in a race where current world record-holder and Philemon's training partner Eliud Kipchoge placed second.
"I paced Wilson until around 33km, he says. "It was nice to play a part in the world record and it gave me motivation and courage to be stronger."
Philemon made his competitive marathon debut in the 2014 Hamburg Marathon placing third in a time of 2:07:07. For the past seven years he has gone on to carve out an accomplished marathon career – including a PB of 2:05:00 when winning his third Toronto Waterfront Marathon title in 2019 – but in 2017 he experienced his second and most recent role as a pacer in Monza as part of the Nike Breaking2 Project.
On a memorable day, Eliud ran what was at that point the fastest marathon in history – a 2:00:25 – and Philemon was one of countless top-class pacers used in a bid to witness the first sub-two-hour marathon in history.
"It was special to be involved," he says. "It was something amazing. To be able to run alongside the top athletes was very encouraging."
Currently in good shape, Philemon, whose most recent competitive outing was a rapid 2:05:37 for tenth in December's Valencia Marathon, insists one quality above all others is key to executing the pace-making role to perfection.
"It is important to start at a consistent pace and continue to maintain a consistent speed," he adds. "Once you get into a nice rhythm pace-making becomes much easier, it is much harder if the speed goes up and down."
Philemon, who is nicknamed "Baby Police," hopes to return to full marathon action later this year but in the short-term he is pleased to be playing his part as a pacer.
I know that I will not be finishing the race and that is a different feeling but it is nice to be able to help others.
The full NN pacing team for Hamburg: Philemon Kacheran, Gideon Kipketer, Noah Kipkemboi, Philemon Rono, Victor Kiplangat, Alex Kibarus, Paul Pollock, Jackson Kiprop, Victor Chumo, Moses Koech, Sylvester Kiptoo, Bernard Cheptoch.