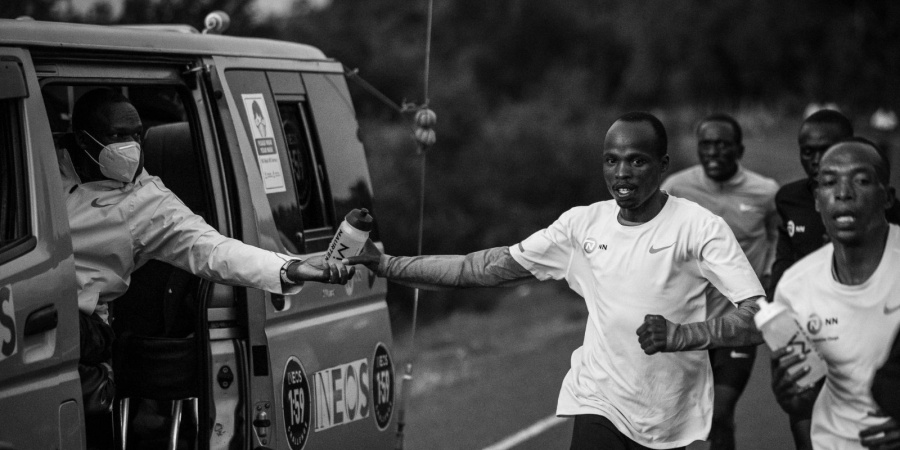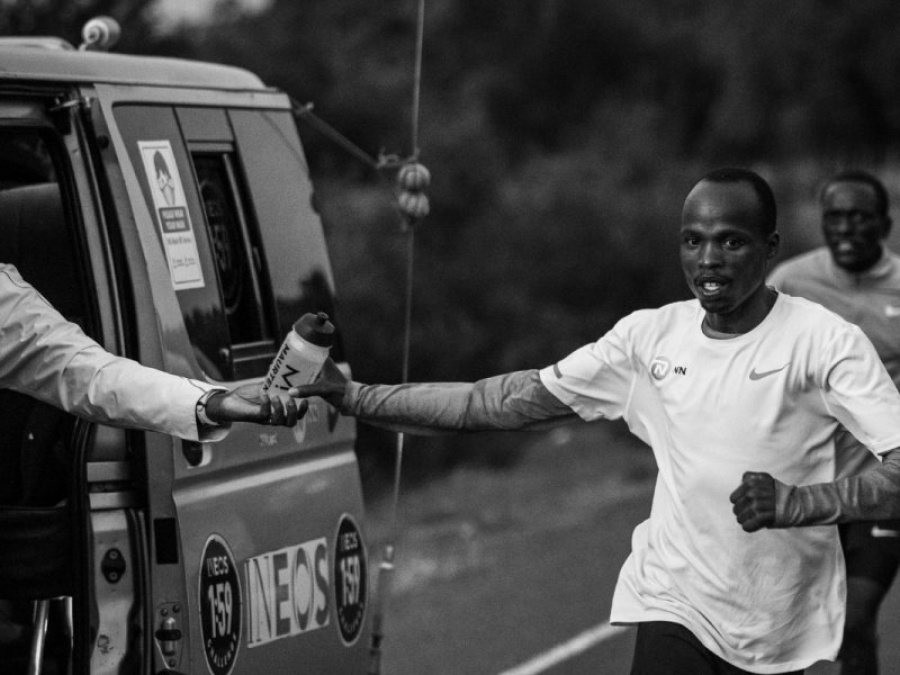 The Swedish super drink
With an anticipated 90 per cent of the field using its products and approximately 1000 of its bottles expected along the race course, the NN Mission Marathon's official fuelling partner – Maurten will be impossible to ignore on April 11.
The Swedish sports fuel company have held a long-standing relationship with the NN Running Team and have worked in tandem with Eliud Kipchoge since 2017.
The genesis of the most talked about nutritional product in the endurance athlete market can be traced back six years following a dental appointment for Swedish age-group triathlete Mårten Fryknäs.
"During the appointment, the dentist gave him a lecture about his deteriorating oral health and that he should be more careful," explains Herman Reutersward the Head of Communications at Maurten.
"To Mårten this came as a bit of a shock. He wasn't a big candy lover, didn't have a sweet tooth and was quite careful, brushing his teeth and avoided snacks. But still, the dentist urged him to be more careful."
This then acted as a light bulb moment for Mårten because he recognised it was not his general lifestyle that was to blame but the sugary sports drinks and gels he consumed training for triathlons which had contributed to his declining oral health.
With a background in medicine and working as a university scientist he considered that sports fuels typically contain too many carbohydrates (sugars) and acidic preservatives. The preservatives could be removed but there was still the issue of the sugars.
Herman continues: "This is when he thought, what if you could find a way of transporting the carbohydrates in a way to avoid the teeth being exposed to the sugars? The answer: encapsulating the carbohydrates in a hydrogel – a jelly-like material that you build with dietary fibers. The concept was quiet straight forward. Create a hydrogel jelly that contains a high carbohydrate concentration and eat it in training. It didn't take long before he realised the solution had a very nice feature: he didn't experience the usual stomach cramps during his sessions."
Mårten next contacted his friend Olof Sköld, an entrepreneur with a background in biotech and by late 2015, the company, which later became known as Maurten, was formed.
Trials began the following year with a group of Swedish elite athletes and later NN Running Team athlete and three-time Olympic gold medallist Kenenisa Bekele, who started using the product in his preparation for the 2016 Berlin Marathon.
It proved a big success as Kenenisa ran a blistering 2:03:03 time - within six seconds of Dennis Kimetto's world record – to claim a memorable victory in the German capital.
Word started to spread of the "Swedish drink" and in the spring of 2017 the first official Maurten products were launched – and a relationship was quickly established with the NN Running Team.
"We started out working with Global Sports Communication and that naturally became integrated in the NN Running Team when it formed," explains Herman.
The relationship with Global Sports Communication and then NN Running Team has been amazing. The team always puts the athlete first and we've been lucky enough to bringing products to the market that does exactly that as well. It's a partnership that is built on passion. We're very proud of the whole NN Running Team trusting and relying on us to deliver the best possible products to them.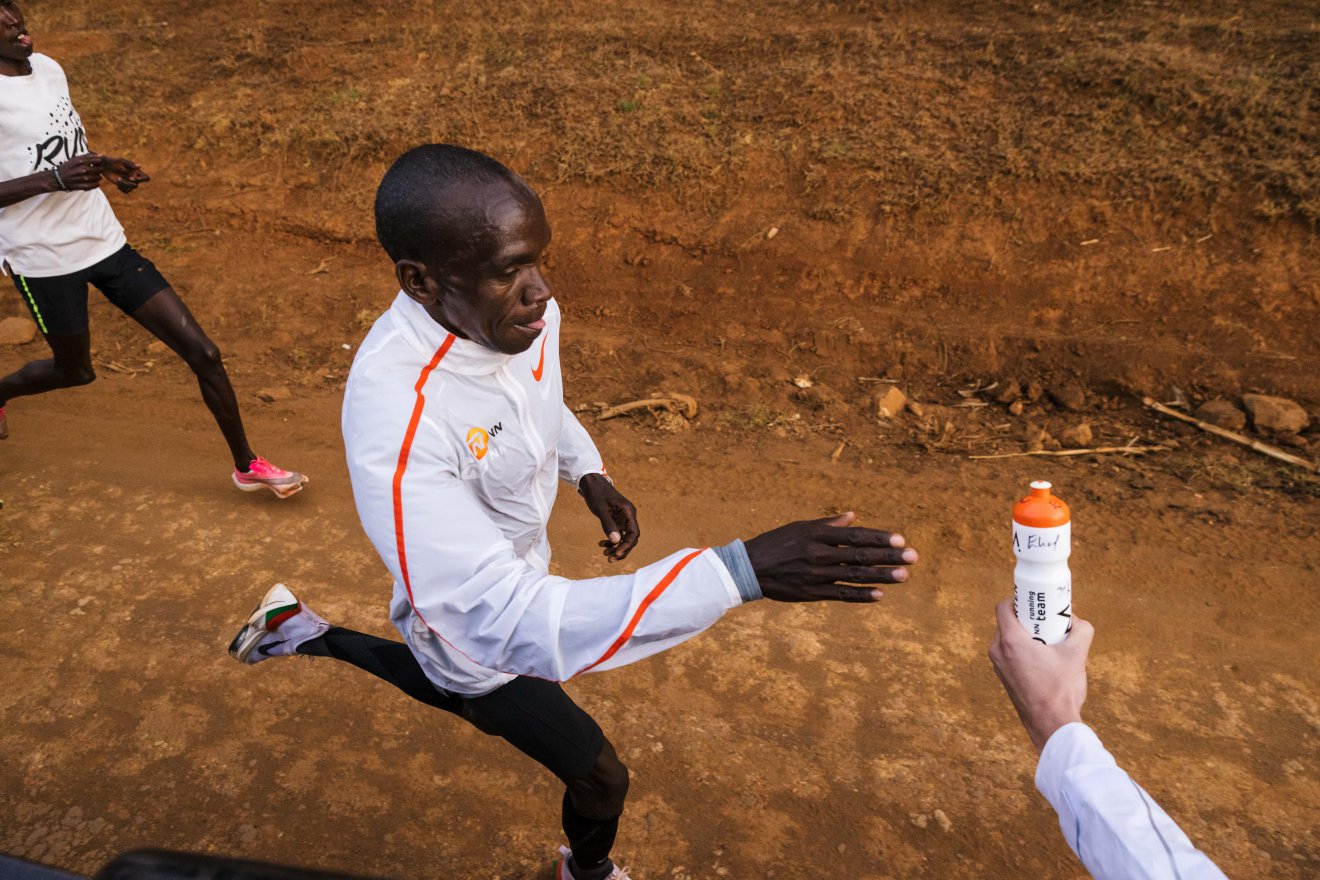 Dozens of NN Running Team athletes have been fuelled by Maurten in countless races across the world and one such athlete Roy Hoornweg – has little doubts as to the benefits of the product.
The Dutch athlete, who is set for his marathon debut at the NN Mission Marathon, has used Maurten for several years and he has become an huge advocate.
"I used to take an alternative product but I had issues with my stomach and the fact it was too sweet but with Maurten I have no such problems," explains Roy.
"Since preparing for the marathon Maurten has taken on even more importance. I take it after my hard sessions and even after an easy run as a recovery aid.
The next day after taking the product, I feel I have recovered better and this allows me to run faster. During a 45km run last week I took a gel at 30km, 35km and 40km but as I take the product I feel I have more energy and it makes me stronger. I really trust the product.
Which brings us to the NN Mission Marathon in Hamburg and why Maurten became involved as the official fuelling partner.
"It makes a lot of sense for us to show support for the sport in a time where live races are suffering," adds Herman, who explains that each runner will be provided with a pack containing Maurten bottles and gels. "We want to help bring running to all the fans and runners out there. And we want to make sure that all elite athletes in this race get access to the same technology as Eliud Kipchoge and his team-mates use daily."