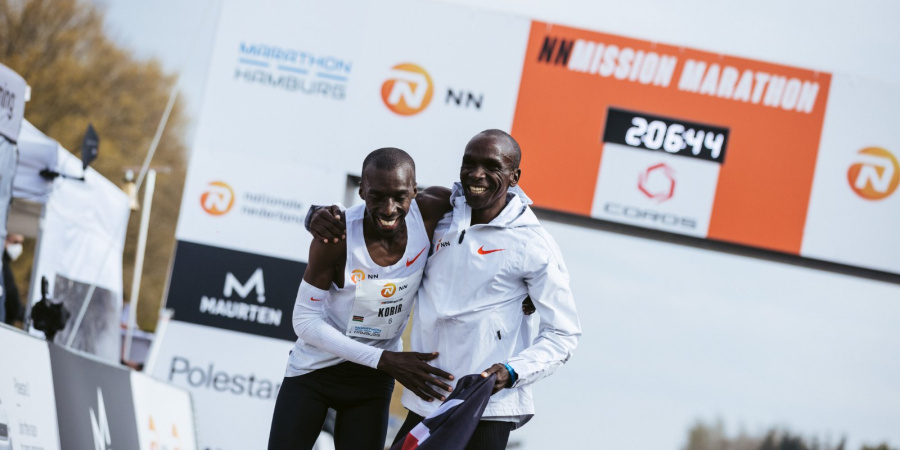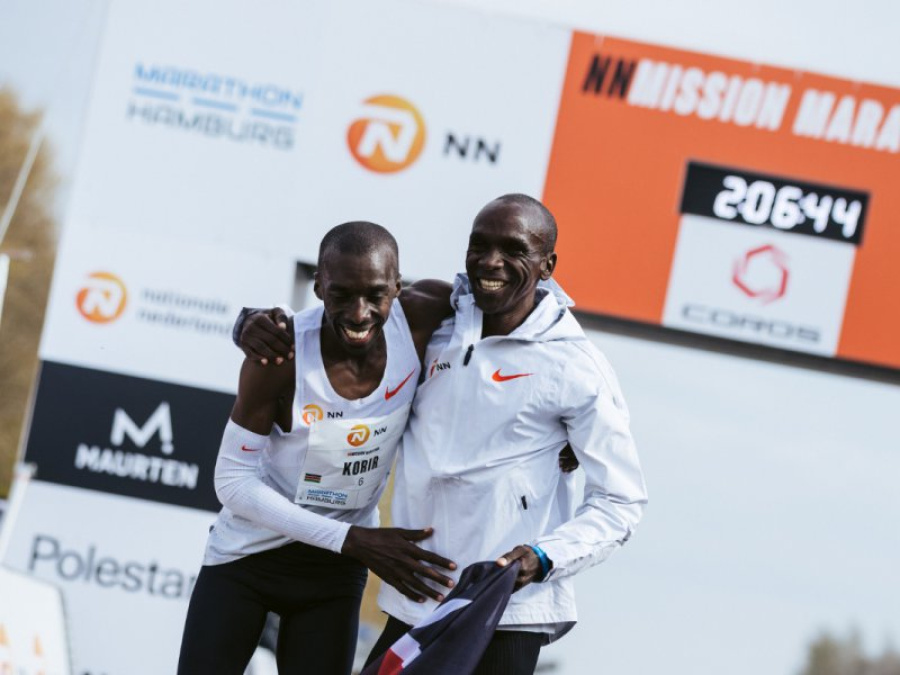 Five things we learned from the NN Mission Marathon
Giving athletes a precious opportunity to gain qualification marks for the Tokyo Olympic Games, the 2021 NN Mission Marathon at Twente Airport in Enschede was an overwhelming success. Here we identify five things we learned from the event which was organised by NN Running, Global Sports Communication, Hamburg Marathon and Enschede Marathon.
Tokyo ticket
If the aim of the specially organised event – which was originally due to be staged in Hamburg but at the 11th hour was relocated to Enschede because of Covid restrictions – was to present athletes at opportunity to secure automatic qualification marks for the Tokyo Olympics, then the event was an unequivocal success.
In the men's race no less than 15 men dipped below the automatic qualification time of 2:11:30 and a further ten women achieved the mark of 2:29:30 or quicker from a combined 13 different countries.
As Global Sports Communication Director Jos Hermens said: "It is so special that we have been able to organise this race at such short notice. This is the competitive opportunity the athletes deserve, while chasing the dream of an Olympic ticket. These are challenging times and I'm so happy and proud we come together with our partners to make this possible."
The return of the king
Eliud Kipchoge returned to winning ways with a typically super smooth display of marathon excellence. Last October the world's greatest marathon runner in history suffered his first marathon defeat in seven years as he placed eighth in the London Marathon.
Following that performance – where Eliud had been suffering from an ear blockage – the Kenyan great faced one or two question marks over his future.
However, on an overcast day at Twente Airport he wiped away any doubts as he ran a composed 2:04:30 – significantly upping the race tempo over the final 7km to suggest he will a formidable force in Tokyo as he attempts to claim back-to-back Olympic titles.
"It is mission accomplished," said Eliud in the wake of his 12th win in his 14th career marathon. "The race was really perfect."
Jonathan's greatest day
Besides another masterful piece of marathon running from Eliud Kipchoge, the other star of the men's race at the NN Mission Marathon was Jonathan Korir.
A close friend and near neighbour of Eliud, Jonathan is a relative late starter to running only making his international debut in 2018.
A training partner of Eliud he managed to successfully run alongside the world record-holder for the first 33km until the Kenyan great accelerated clear.
Jonathan battled gamely on to the finish, recording 2:06:40 – to take five seconds from his PB set in Berlin 2019 and will have also gained a lot of confidence from taking a series of top quality scalps.
Stephen hopes for third straight Olympic appearance
It is not yet known if Stephen's fifth place performance in a time of 2:09:04 will be good enough to earn him selection in the Ugandan team for a third successive Olympic Games, but it was certainly a quality performance.
On the day of his 32nd birthday he ran a patient race before finishing strongly to claim a top five spot.
It will also have done Stephen no harm that he finished number one Ugandan at Twente Airport, finishing ahead of Geoffrey Kusuro and Filex Chemonges.
Gladys takes step in the right direction
Following a lengthy period away from the sport after childbirth NN Running team athlete Gladys Chesir should take the positives out of a solid performance in the women's race.
The 28-year-old Kenyan, who won the Youth Olympic Games 3000m title in 2010, made her marathon debut in 2017, placing second in a swift 2:24:51.
In her last marathon appearance prior to running the NN Mission Marathon she DNF'd in Boston three years ago, so to run 2:29:16 for eighth was a solid outing. She should also take encouragement from running with the lead women for the first half of the race.