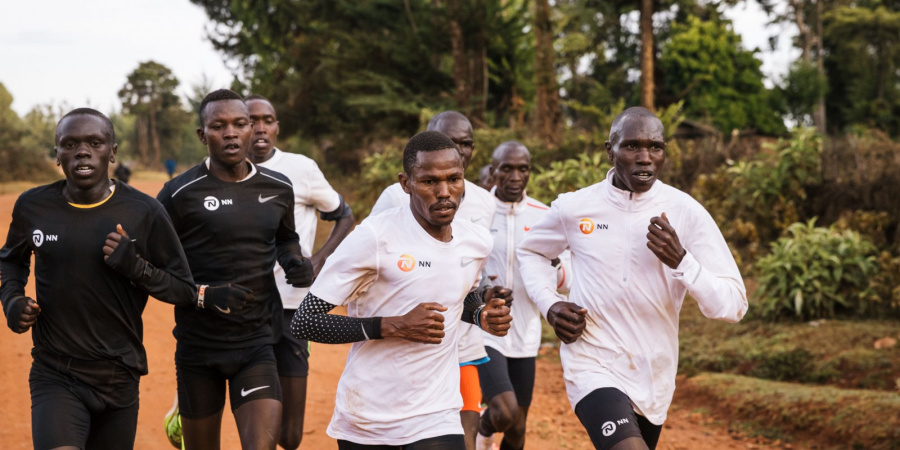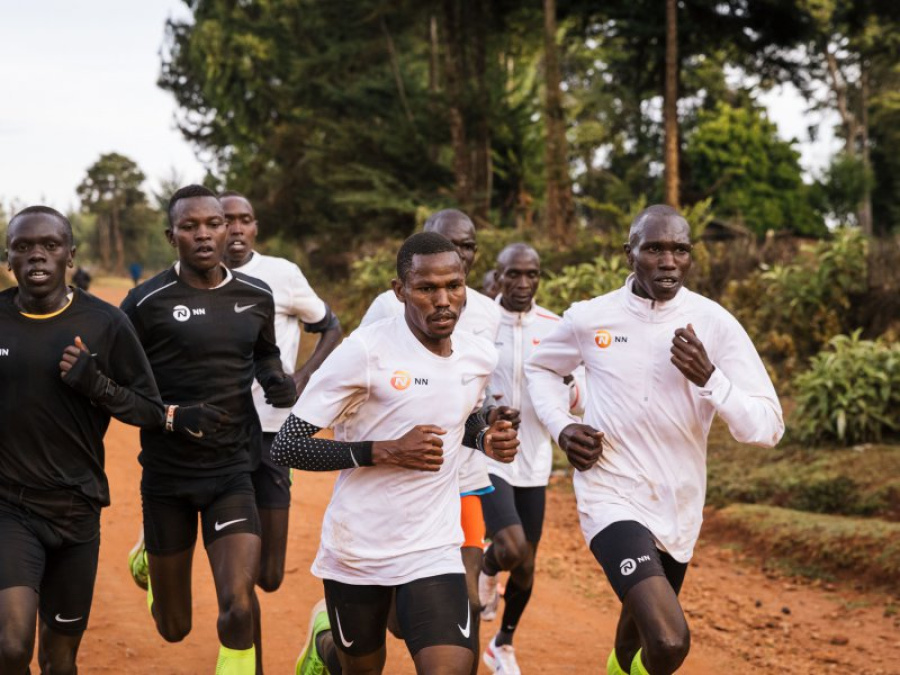 All the President's Men
Former Toronto Waterfront Marathon winner and 2019 Kenyan World Championship marathon representative Laban Korir is currently serving as president at the NN Running Team training camp in Kaptagat. We hear from Laban to find out more about the role and how it has helped him become a more well-rounded person.
Being a part of the NN Running Team has always been about so much more than simply running fast.
Since the team was launched four years ago, it has stayed loyal to its philosophy that running is a team sport underpinned by certain individual characteristics such as self-reliance, self-discipline and a personal responsibility to be a better human.
Perhaps no athlete exemplifies this mindset better than NN Running Team superstar Eliud Kipchoge where his selfless pursuit of excellence has permeated to so many of his team-mates within the Kaptagat training camp.
Yet within the camp itself has long been in place a structure which also helps foster such principles. Each year a number of athletes within the camp are appointed to various positions to fulfil certain roles. Former World Indoor medallist Augustine Choge is the current camp secretary. Steeplechase star Hyvin Kiyeng serves as the club treasurer but, arguably, the position with the greatest level of responsibility is that of camp President – a role currently fulfilled by the vastly experienced marathoner Laban Korir.
The President takes on a varied range of roles. It will be Laban's duty, for example, to welcome any new members to the camp and familiarise them with the camp facilities in Kaptagat.
He will also act as a go between the management and coaches for information to be passed on to the athletes including details of the coaching programme. Meanwhile, he will also be called upon to resolve any number of wide-ranging issues that may occur.
To be a president in the camp is sometimes very difficult, but above all you need to be honest, and show good self-discipline to the other athletes so that they can follow. You need to be a good example to others.
Despite the generally harmonious nature of the camp, challenges are a way of life in an environment in which more than 20 athletes life together. It will be Laban's role to resolve any issues that may arise. Requiring a range of different skills – Laban has learned some important lessons since taking on the responsibility as president.
"It is important to understand that people can react differently to different situations," he explains. "Some people may react harshly but it is important to remember not all humans are not the same and to act accordingly. This is not always easy but it is my responsibility to make sure everyone in the camp are heading in the same direction."
Laban has found he has grown over the past five months. His self-confidence has developed, where he has been called upon to speak to the many camp visitors including ambassadors, sports ministers and other important people.
In fact, the skills he has learned as president can serve him well long after retirement from running. He does not yet know what future roles he will fulfil but has not ruled out coaching "because I've learned how to handle athletes."
At the end of the year Laban will have completed his one-year term, and although it is expected he will hand over the reins to another athlete there has been past instances in the past of a president serving two terms such as team-mate Laban Mutai.
So should he be given another opportunity to take up the presidency, would be take it?
"To be honest, I am ready for anything because in the camp we work as a team," he explains. "We trust each other in the camp so if the chance come about and I am team player, I wouldn't mind being elected again."