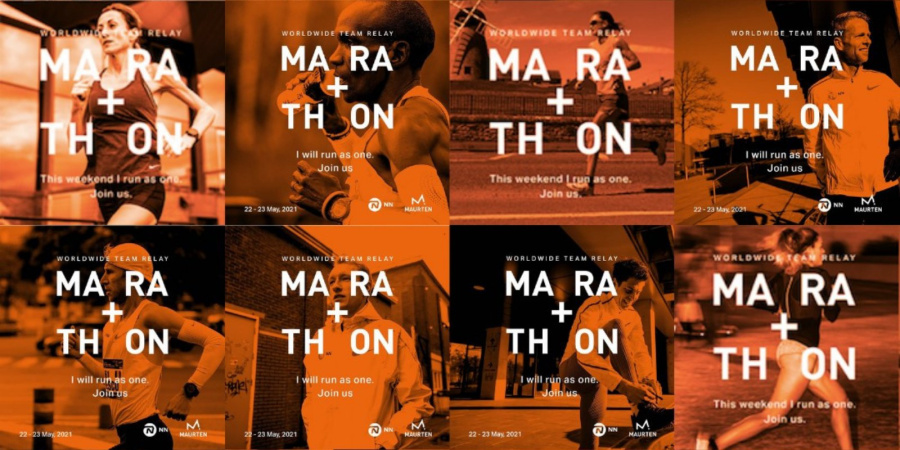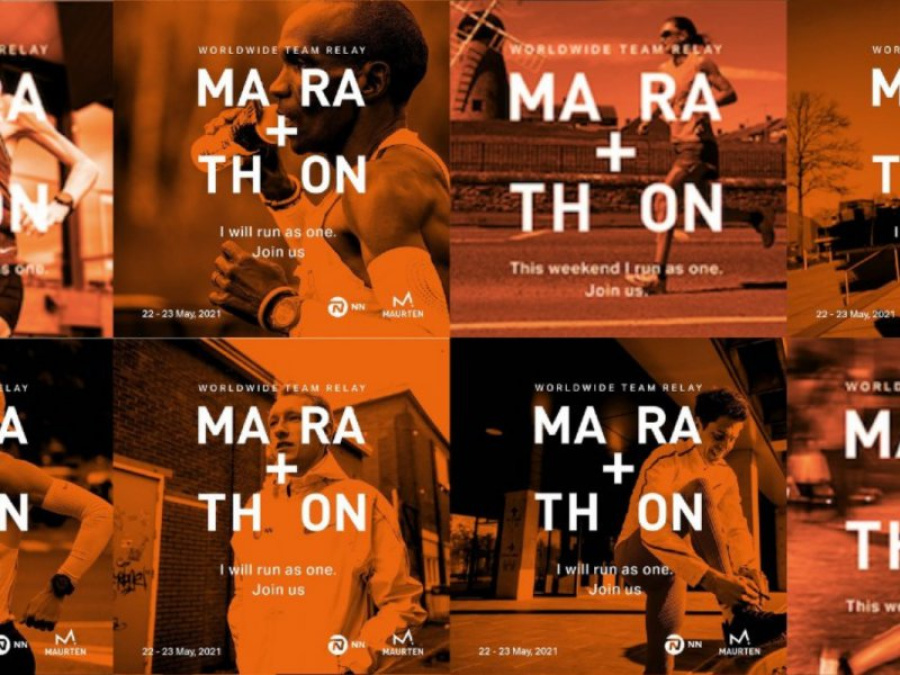 MA RA TH ON in numbers
The second edition of the MA RA TH ON worldwide team relay, a virtual event for teams of four completing the full marathon distance took place last weekend. Once again, the concept proved a massive success as runners of all standards from around the planet united as one to compete in the innovative format. We bring you all the important statistics from the historic weekend of running activity.
2 – The number of successive years three-time former World Half Marathon champion Geoffrey Kamworor has recorded the fastest individual leg in MA RA TH ON. The Kaptagat-based NN Running Team athlete last year completed his 10.5 leg in exactly 30 minutes and this year clipped a further 17 seconds from that time – at an average pace of 2:50 per kilometre!
3 – The number of minutes per kilometre achieved on average in the respective 10.5km legs of NN Running Team superstars Eliud Kipchoge and Kenenisa Bekele – the two fastest marathon runners of all-time. Eliud completed the distance in 31:40 at an average of 2:59 per kilometre and Kenenisa covered the 10.5km distance in 31:45 at an average pace of 3:01 per kilometre.
6 – The average time in minutes (plus two seconds) it took each competitor to complete each kilometre in the 2021 edition of MA RA TH ON
35 – The number in minutes (plus 20 seconds) it took the fastest female entrant, 2019 Berlin Marathon winner and NN Running Team athlete Ashete Bekere to complete the 10.5km distance.
177 – The total number of countries represented in the MA RA TH ON Virtual Race. Participants featured from every corner of the globe from the Americas, Europe, Asia, Africa and Oceania – in what was an emphatic signal of the global popularity of running.
2924 – The total number of teams that entered MA RA TH ON 2021 - to prove that running is a genuine team sport.
70,604 – The number of global participants that each completed the 10.5km distance in teams of four across the course of the weekend. The figure would be greater than the number of participants at any Marathon Major race.
300,384 – The cumulative total of kilometres run by participating runners in MA RA TH ON 2021. To put this into context this is the equivalent distance of running seven-and-a-half times around Earth.