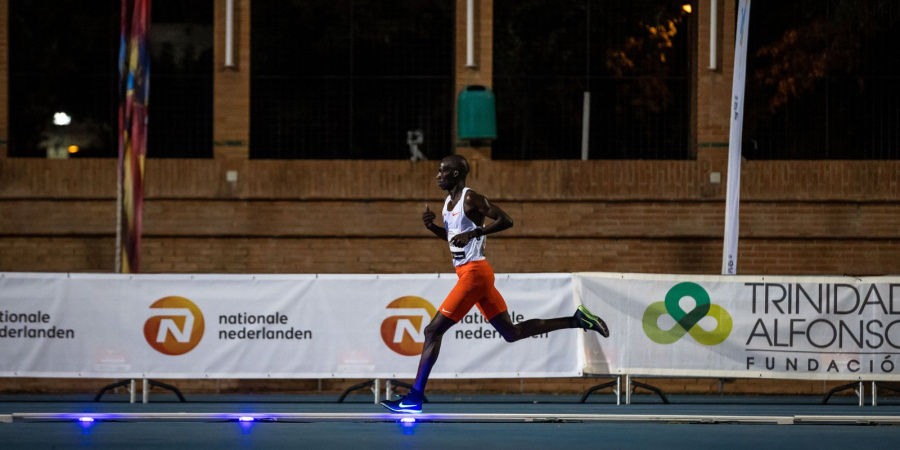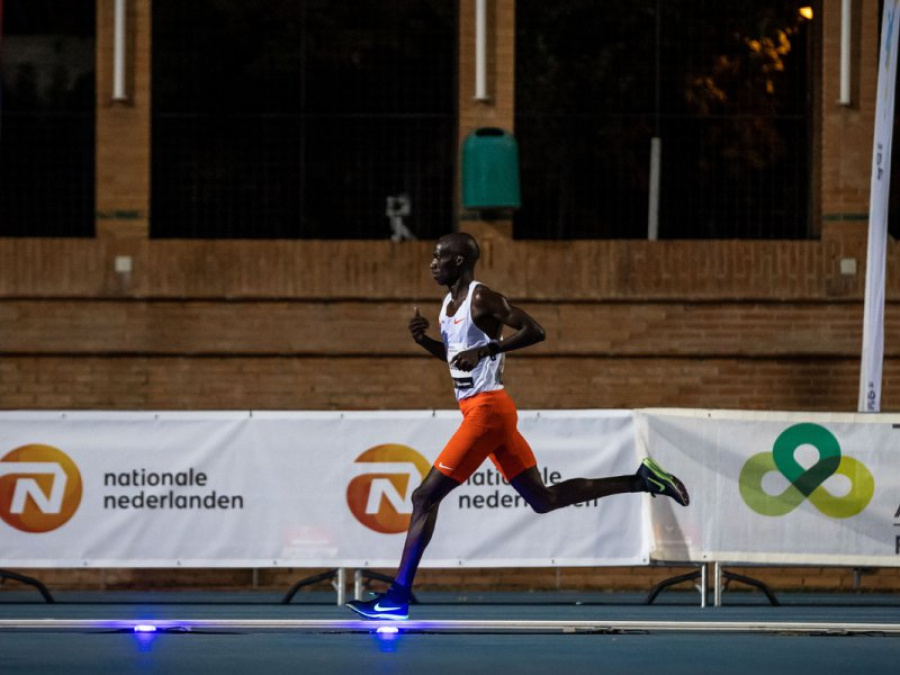 Tokyo Tuesday – Joshua's Olympic dream
In the latest of our Tokyo Tuesday series we focus on Joshua Cheptegei and his desire to bring home Olympic gold from Tokyo.
Joshua Cheptegei was a 15-year-old high school student when the NN Running Team athletes admits he was first infused by the Olympic spirit.
He was already starting to make a name for himself as a promising runner in his homeland of Ugandan and at that point held a distant dream to one day represent his country at an Olympic Games.
However, that desire was crystallised when watching on TV his fellow countryman and now NN Running Team team-mate Stephen Kiprotich strike Olympic marathon gold at the London 2012 Games.
"It was really inspirational," he recalls. "I remember few people thought he would win and the focus was on other athletes. But the way Stephen passed Wilson Kipsang and ended up winning was very special."
Four years later at the Rio Games, Joshua himself made his Olympic debut. Aged just 19 at the time he impressed to finish sixth in the 10,000m final and eighth in the 5000m.
Rio lived up to all Joshua's expectations as a spectacle and he recalls the joy of attending the Closing Ceremony but looking back it also proved a valuable learning experience.
I learned a lot of things in Rio, I was still young at the time, and it made me realise I needed more time to prepare and grow gradually as an athlete.
Some five years on, Joshua will take to the track at the rescheduled Tokyo Olympics as the most high profile track distance runner on the planet.
The reigning World 10,000m and World Cross Country champion and world record holder for the 5000m and 10,000m – Joshua will head to Tokyo with a high level of expectations, but it is a pressure he is more than capable of handling.
Intelligently coached by Addy Ruiter and wisely managed by Jurrie van der Velden, Joshua has long been touted as a star of the future.
In 2018 he secured the 5000m and 10,000m double at the Gold Coast Commonwealth Games and later that year captured his maiden world record over the 15km distance In Nijmegen.
However, it was the following year when he emerged as a global distance running superstar; winning the World Cross Country title in Aarhus and World 10,000m crown in Doha. To further underline his ability he also secured the Diamond League crown for the 5000m distance and climaxed a stellar year by smashing the 10km road record in Valencia.
"That is when I got the belief," he explains. "When I look back on that year and the PB's I ran, the titles I won. It was a phenomenal year."
He began 2020 dreaming of Olympic gold in Tokyo. He began his year confidently setting a world 5km road record in Monaco but then the global pandemic struck which led to the postponement for the Tokyo Olympic Games.
"When my coach told me there would be no Olympic Games it was very disappointing," explains Joshua. "I was in the best form for my life, I'd just come off the world 5km record in Monaco I was going for the World Half Marathon Championship everything was in my favour and then everything changed."
The Olympic Games for 2020 was no longer possible but in order to make the most of the abbreviated season, Joshua and his team set fresh goals – to target the long-standing world 5000m and 10,000m records of his fellow NN Running Team athlete Kenenisa Bekele.
"I had a lot of admiration for the world records, especially of Kenenisa and Eliud (Kipchoge). I had always wanted to break the world record on the track and the postponed Olympics allowed us to shift our focus to the track records. It was a difficult year –and I was chasing two very difficult records but without an Olympic Games it gave us the chance to execute those world records without fear. Without the pandemic, I believe I would not have discovered the great potential that I have."
Last August in Monaco. Joshua scalped 1.99secs from Kenenisa Bekele's 16-year-old world 5000m record with a blistering 12:35.36 performance. Two months later in a specially arranged NN sponsored meet in Valencia, the gifted Ugandan carved 6.53 seconds from Bekele's world 10,000m mark with a gob-smacking 26:11.00.
Both records meant so much to Joshua but if he had to pick out one – it would the 5000m record.
"Going into the race (in Monaco) my track PB (for 5000m) was 20 seconds outside of the world record and many people were saying I could not improve the world record," he explains.
"But what gave me a lot of belief and motivation was setting the 5km road record in 12:51 earlier in the year. While some people did not believe in me, I thought, this is my time I can do this."
Just ten days after setting the world 10,000m record in Valencia, Joshua made his debut over the 21.1km distance, finishing fourth at the World Half Marathon Championships in a rapid 59:21.
Winning a bronze team medal for Uganda – he was more than satisfied with his efforts, particularly as he was short of his best for the half marathon distance.
"I had been really fit and prepared in terms of my endurance before the race was postponed back in March," he explains. "In October, I was far more prepared for the track and running that 10,000m record. My endurance was not quite there, but I was really grateful without the utmost preparation to finish fourth."
Since last season, Joshua admits he and his coach have slightly tweaked his training to place a greater emphasis on speed.
And while some may be slightly alarmed he has yet to fire on the track this season – he fell almost 13 seconds short of Daniel Komen's world 3000m record in Ostrava and finished sixth over 5000m in the Florence Diamond League he has mitigating circumstances.
Not one to make excuses, he had however been suffering from a bacterial infection in the countdown to the race in Ostrava. Taking anti-biotics had impacted on the Ugandan and he was still far from his best in Florence.
With the Games now only a matter of weeks away, Joshua is confident he will be at his best for Tokyo – where he takes on the challenge of both the 5000m and 10,000m. Given his outstanding from and his rich pedigree he will be the man to beat in the Japanese capital.
The Olympic Games is huge,I will be chasing a gold medal in Tokyo and if I win a gold medal I will be really grateful. The Olympic gold is in the only medal I don't have in my collection – to win one would be really amazing.