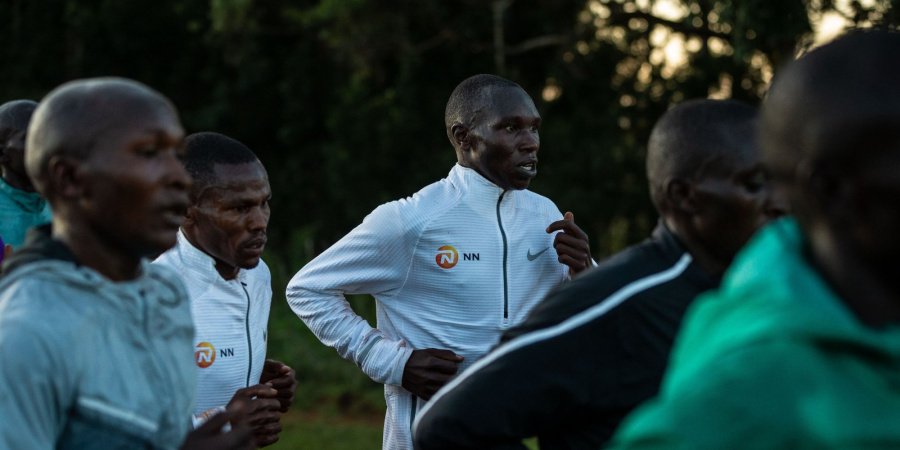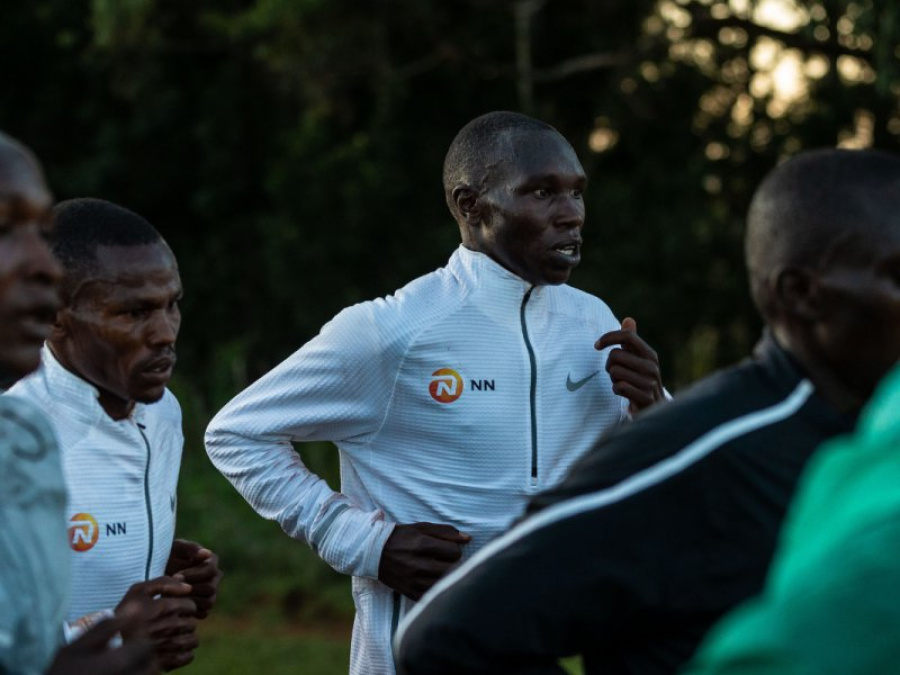 Tokyo Tuesday – Geoffrey's inspirational return
When Geoffrey Kamworor produced his "statement victory" by winning the 10,000m at the Kenyan Olympic Trials - in the fastest time ever for the 25-lap distance in Kenya – it represent a huge milestone moment in the long and distinguished career of the NN Running Team athlete.
Just 12 months earlier, Geoffrey's world turned on its axis after he was struck from behind by a motorbike sustaining leg and head injuries.
Forced to spend a period on crutches and a long road to recovery he was denied a chance to extend his winning sequence to four at the World Half Marathon Championship in Gdynia last October.
So to bounce back and book his ticket for the Tokyo Olympics in a blistering time of 27:01.06 at an altitude of 1800m in Nairobi - was the statement victory he craved.
"I think because of some of the challenges I faced last year some people did not expect me to come back, but I knew I'd been training very well," explains Geoffrey who had come within seven-and-a-half seconds of his lifetime best for the distance.
"Because so many young athletes look up to as a mentor, I really wanted to encourage them and to show that I am fully recovered. I'm pleased to get a great result because it gives hope to others encountering injuries, that they can come back and perform to their best."
Preparation
Geoffrey stepped up his preparation for April's Istanbul Half Marathon – his first competitive road race since winning the New York City Marathon some 18 months earlier.
"I was happy because even in that situation I was able to run 59 minutes," he added.
Returning to training with the primary goal of securing a spot on the Kenyan Olympic team for Tokyo in the 10,000m had gone well.
Besides carrying additional exercises to strengthen the leg and replacing easy runs twice a week with a 40-minute session on the bike – he had otherwise had a perfectly normal preparation.
Optimistic he would earn a slot – he duly delivered with his record-breaking 10,000m victory at the Kenyan Trials one place ahead of his NN Running Team colleague Rodgers Kwemoi.
A performance, which however, took the 28-year-old Kenyan slightly by surprise.
It exceeded my expectations because I just wanted to run 27:30 and qualify for the Olympic Games.
Leading into the Olympic 10,000m he will face a stellar field led by his fellow NN Running Team team-mate and good friend, the reigning world 10,000m champion and world 10,000m record-holder Joshua Cheptegei of Uganda.
The pair regular exchange messages on WhatsApp and Joshua was one of the first to offer a message of congratulations to Geoffrey after his victory at the Kenyan Trials. Joshua's text read: "Well done, now focus. We meet in Tokyo and then we compete!"
So what would Geoffrey like to achieve in the Japanese capital when the pair meet in a mouth-watering men's 10,000m final set for the first night of the athletics programme on July 30?
"The Olympic medal is the only one that I am lacking and this is a good opportunity," he says. "I want to be chasing the biggest medal, which is gold. I am determined and focused on achieving that goal – but whatever happens and whichever medal comes my way will be great."