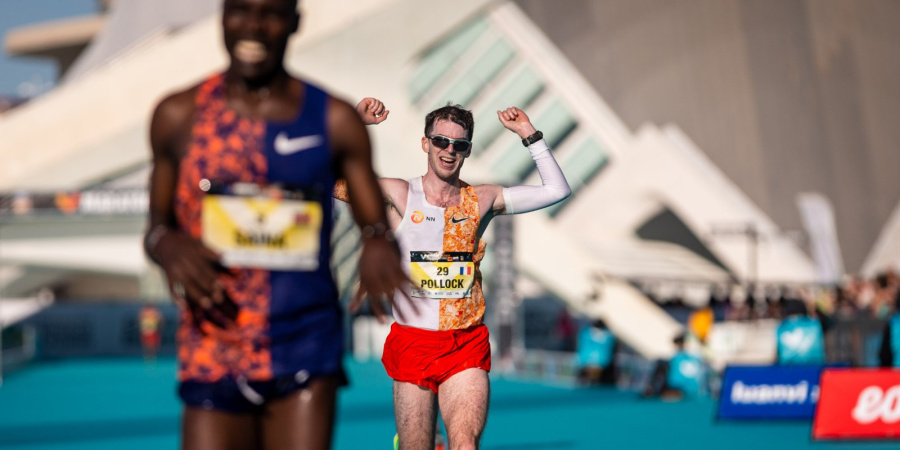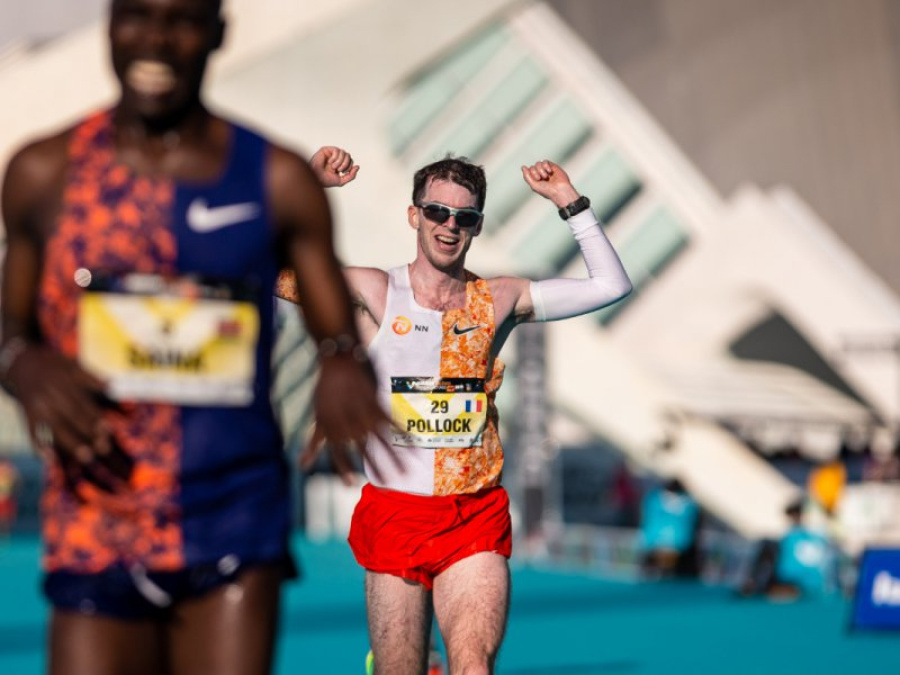 Tokyo Tuesday - Paul's wheelie great Olympic build up
The NN Running Team's favourite Irishman Paul Pollock has got on his bike in an effort to peak for the Tokyo Olympic marathon in August.
Paul, 35, who enjoyed a huge breakthrough at the 2019 Valencia Marathon by running a massive new PB of 2:10:25, has suffered his fair share of injuries in a lengthy nine-year marathon career.
So in an effort to ensure he dodges the injury issues which have hampered the Irishman's career he has adopted a different approach to training.
"Following the postponement of the Olympics gave us a 12-month period of grace where we could focus on a low mileage training programme," explains Paul, who is coached by Andy Hobdell.
I rarely run more than 70-75 miles per week and we supplement that with a lot of bike and cross training in the gym. Aerobically it has worked wonders and I haven't been injured.
"I rarely do double days of running and by doing the bike sessions, my body feels so much more awake and less fatigued. The sessions are quite high intensity but short in duration, never longer than 45 minutes. I've found that works quite well for me and, hopefully, come the Olympics it will stand me in good stead."
Paul's last race came in March 2020 – when he triumphed in the Bath Half Marathon in England in a time of 1:04:14. Since then the global pandemic has turned the world upside down.
Living in Northern England at the time with his partner and toddler child, Theo, he had to cope with the blow of the postponement of the 2020 Tokyo Olympic Games.
While describing the decision as "a big disappointment" working as a part-time accident and emergency doctor undoubtedly offered some perspective.
"To put everything on hold for a year and expect everyone around me to do the same was hard," he explains. "But the health of people is far important, so it was definitely the right decision."
Motivation was never an issue for me. I'm quite strong mentally. I have plenty of things going on in my life – and I just kind of roll with. I just looked at like I have an extra 12 months of training for the rescheduled Olympics that otherwise would not have had.
In early 2021 he relocated with his family back to his native Northern Ireland. He made the switch back to Belfast for several reasons but above all it would offer the best location for his Olympic preparation. The area has some fantastic running trails and also he could also better access medical support and gyms.
To further aid his preparation for the marathon in Sapporo – which is expected to be run in hot and humid conditions – Paul has also had access to running in a heat chamber twice a week to aid his preparation.
"I run anything from an hour to an hour-and-a-half in the heat chamber, which is set at a temperature of 32C and between 75 and 80 per cent humidity," he adds. "We thought about going away for heat camps but to be honest we have everything we need set up here in Northern Ireland. The heat chambers have been very beneficial for my acclimatisation in Japan."
In fact, Paul has always liked running in the heat and admits the hotter and more testing the conditions in Sapporo may work in his benefit.
"The greater the heat the more of an equaliser it will be," he explains. "It makes the race more tactical and more of a mental race. The hotter the better, because it will make it a tougher race and less of a straight time trial."
Back in 2016 Paul made his Olympic debut at the Rio Games, finishing 32nd in the marathon. While unquestionably he took some learnings from the experience, he fully acknowledges the Tokyo Olympic Games in the Covid age will be a completely different experience.
With athletes expected to isolate in Sapporo for a week before the event, Paul says this year's marathon will be a mental battle.
"It is going to be a very lonely experience for most athletes," he explains. "It will be very tough for the athletes and the days might pass very slowly. That mental aspect will definitely come into play. Thankfully, I think my role as an accident and emergency doctor and just having to get on with things and face up to challenges will help. A big thing is being prepared, so when the experience does happen it is not a big shock to the system."
Having not competed since March 2020 has not been ideal for Paul. He did intend to act as a pacemaker at the NN Mission Marathon but after the event switched locations and dates from Hamburg to Enschede he could no longer fulfill the commitment because of a prior engagement.
Nonetheless, because of the radical change of approach to training he has had an injury-free build up to the Tokyo Olympics and is looking forward to the experience.
"The fact that the Games is going ahead is a great symbol to the world that the world might return to normal in the near future," he explains. "Personally, I just want to perform what I think I'm capable. There are a million and one different ways the marathon will unfold but in my head as long as I can get to the start line as fit and healthy as possible that will allow me to be ready to perform."