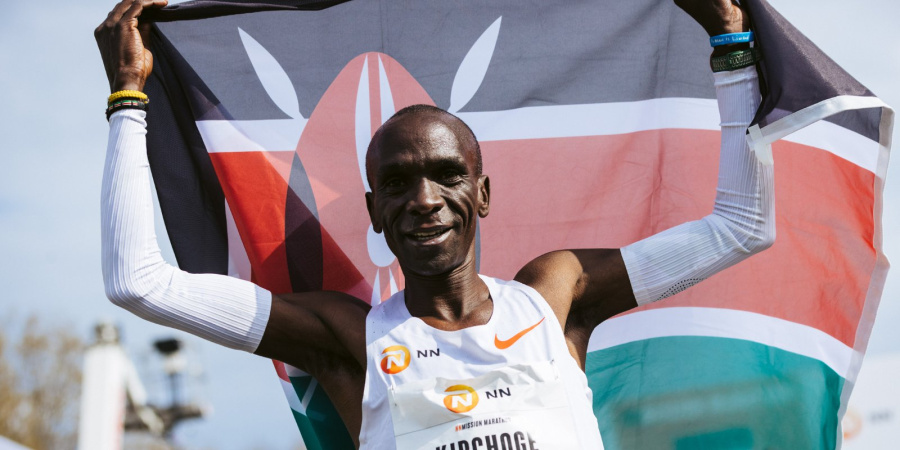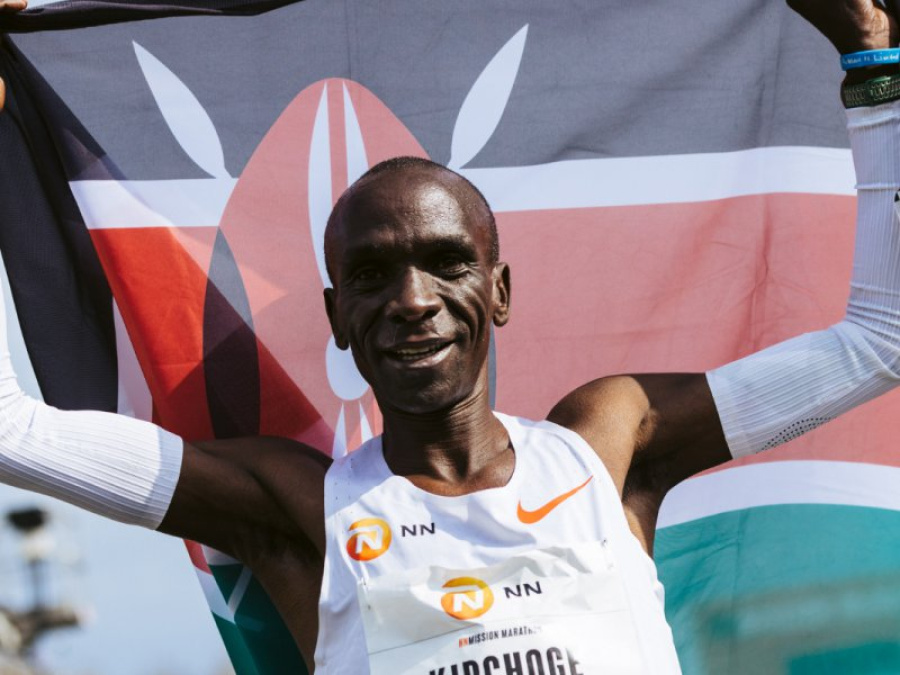 Tokyo Tuesday - Eliud gunning to further cement legacy
As Eliud Kipchoge prepares for his fourth Olympic appearance at Tokyo 2020 in three weeks, he has one clear mission in mind as he seeks a successful defence of the marathon title – "to make a legacy."
Only two men in history have snared back-to-back Olympic marathon titles – Ethiopian pioneer Abeba Bikila who claimed his gold medals in 1960 and 1964 and East German Waldemar Cierpinski the 1976 and 1980 champion.
And all eyes will be on Eliud as he takes to the streets of Sapporo on August 8 seeking to add his name to this very small but exclusive club.
My real excitement in Tokyo is no longer about competing at an Olympic Games, it is about making a legacy.
It was back in October 2019 when Eliud achieved his greatest feat so far In his long and storied career, when the four-time London Marathon champion, world marathon record-holder and Olympic champion became the first athlete in history to run a sub-two-hour marathon in Vienna.
Yet the onset of the global pandemic in the first quarter of 2020 was to dramatically change everybody's world including that of Eliud and his NN Running team-mates in Kaptagat.
Overnight his country – like so many across the planet – was plunged into lockdown. The training camp was closed and he returned home.
"The arrival of the global pandemic was a huge shock for me," he explains. "I was used to training with a large group of team-mates, and to suddenly be told I now had to train on my own was hard.
"Everything changed. Social life changed we were told not to mix with other people. It was really hard to train on you own because you don't know if you are training at the right speed."
It was Eliud's good fortune he had a huge amount of support during this period. Team-mates rallied around to regularly check in with one another. Eliud's management offered a regular source of communication and his life-long coach Patrick Sang spoke to Eliud daily to remind him to remain focused and stay as fit as possible.
It was testament to Eliud and his strong and loyal support team – that he emerged from lockdown in good shape.
"I don't think I lost a lot of fitness, I just tried my best to make sure I trained to my best during lockdown," he recalls.
Possessing a selfless and generous personality, Eliud has also devoted a lot of time to helping others during the pandemic.
Via numerous Zoom calls he has spoken to many leading organisations to help keep them focused during the pandemic.
He also focused on his work with the Eliud Kipchoge Foundation to supply food to Kenyan athletes struggling from a lack of earnings following the cancellation of dozens of races and competitions because of the pandemic.
We were distributing food to the vulnerable. It was very important to make sure the athletes had something in their stomach and the foundation could play a part in allowing them to get on with their life.
"Personally, I was happy to help them. They were really happy to be given that lifeline."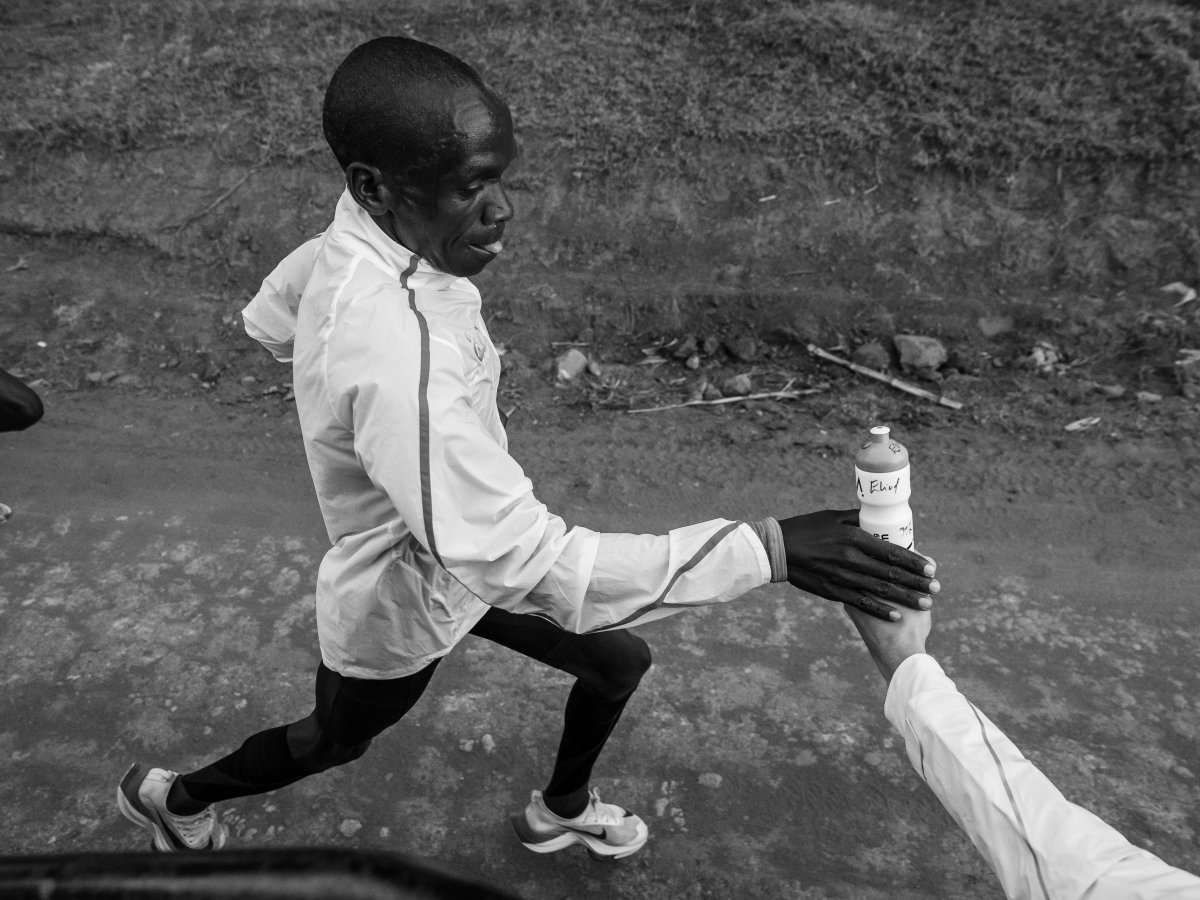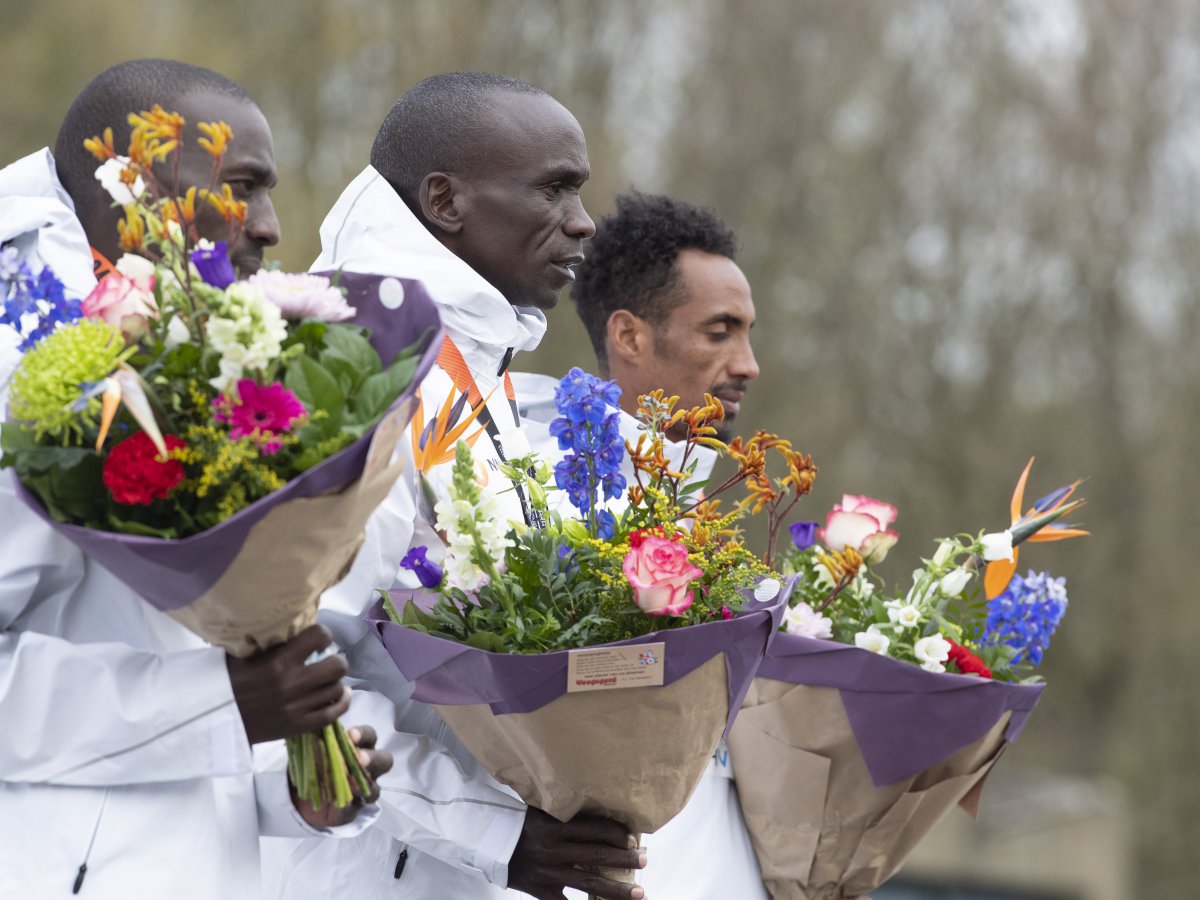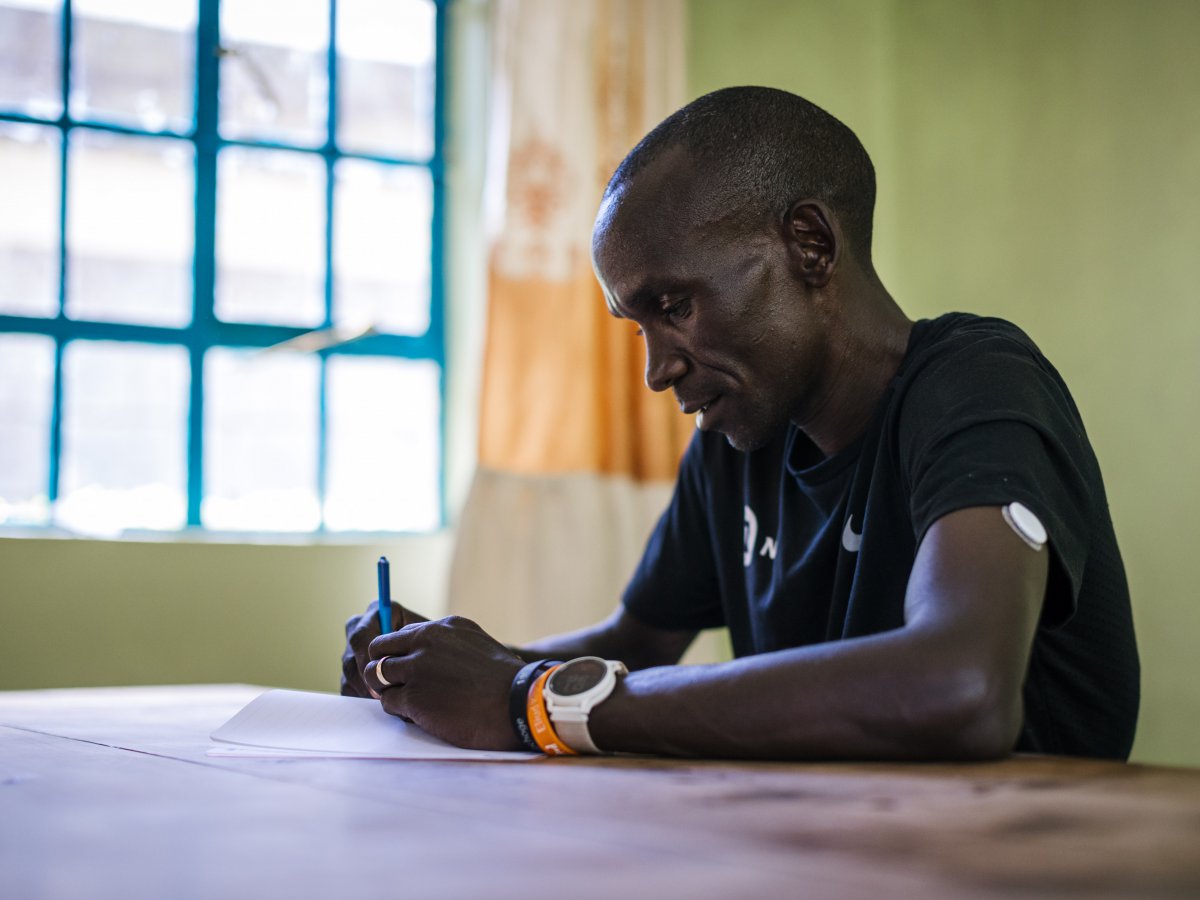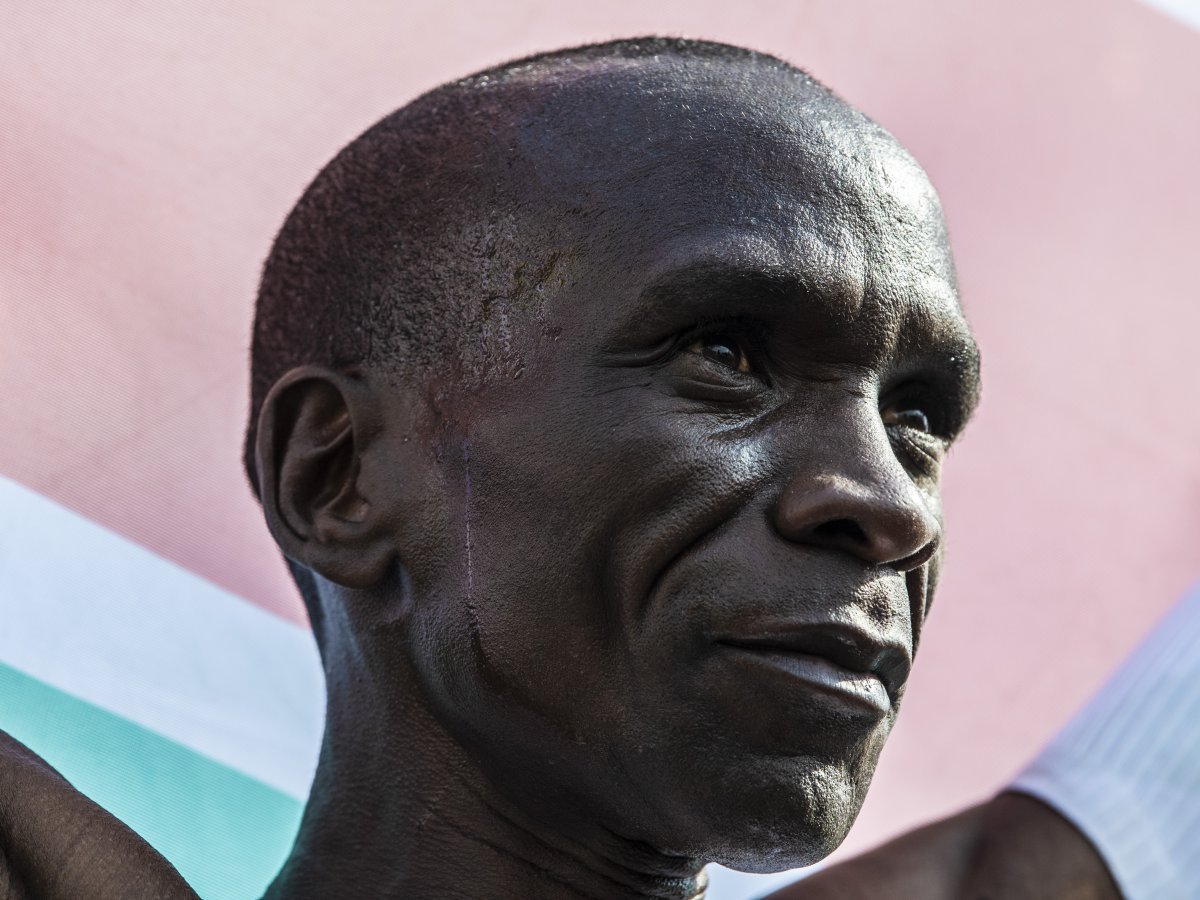 Eliud returned to the competitive arena in October at the rescheduled London Marathon. However, an ear blockage and hip problem hampered the Kenyan great and Eliud conceded his seven-year unbeaten marathon streak stretching back to the 2013 Berlin Marathon.
Finishing eighth in 2:06:49 was unchartered territory for Eliud but he accepted the result with typical good grace and maturity.
"I was totally disappointed with the result but I understand sport," he explains. "I did not take the flight to London, expecting just to show up and win. I don't have complaints anything can happen in a competition. I just need to stay focused, forge ahead and continue."
Earlier this year in Enschede, Eliud returned to winning ways with victory in the NN Mission Marathon at Twente Airport.
Looking calm and composed the 36-year-old Kenyan bounced back from the disappointment of London, recording an impressive 2:04:30 – an assignment which provided ideal preparation for his Olympic quest in Japan.
"To come back again and enjoy that winning feeling, and to show people I can still win and run well was a plus, plus for me," he explains.
"I was really happy to compete in Twente, win the race and regain my confidence. It was also nice to give hope to others in these hard times."
Since his appearance in Enschede, Eliud has enjoyed a perfect preparation for the Olympic marathon – which takes place 800km north of Tokyo in Sapporo because of the likely cooler conditions.
Despite the move to the Northern Japanese island of Hokkaido, the race is still likely to throw up hot and humid conditions – not that Eliud is concerned by the switch of the race venue nor the expected race day conditions.
I respect that the leaders of the IOC and the local organising committee have made the right decision to move the marathon to Sapporo. That is why I'm satisfied to run there.
"I have no complaints, for all of us participating we are running in the same environment," he says. "I'm sure it will be a great competition."
Excited to once again represent his country on the biggest change and in a country with such a rich marathon heritage is enormously exciting for the greatest marathoner in history.
But he also understands the significance of competing at a Tokyo Olympics where 57 years earlier Abeba Bikila of Ethiopia – the first sub-Saharan African Olympic champion -retained his Olympic marathon title.
"The venue is very significant," explains Eliud. "Abeba's achievements brought the sport home to Africa in a big way. I'm one of many following in his footsteps."
Eliud sees the Games as offering a beacon of hope that life will soon return to normal and he is motivated to play his part in that journey.
"We are in a huge transition to normal life," explains Eliud, a three-time Olympic medallist who won 5000m bronze and silver medals at the 2004 and 2008 Games alongside his Olympic marathon gold in Rio.
The staging of the Games gives people hope for a normal life in the near future.