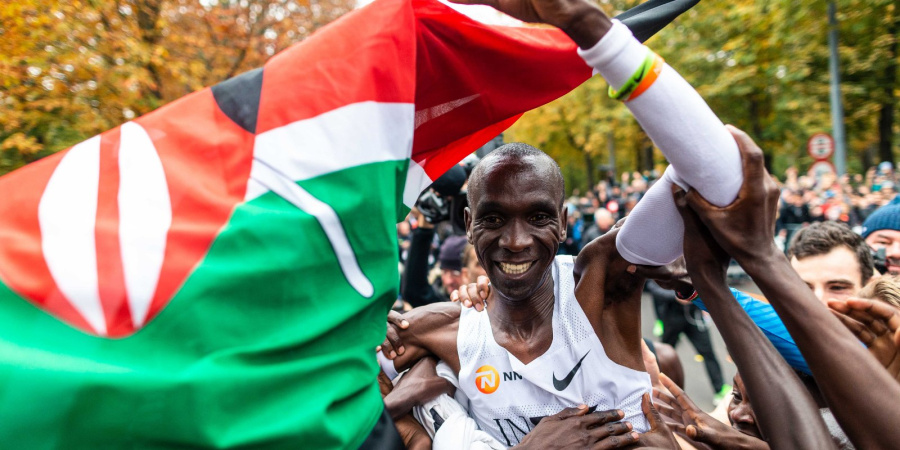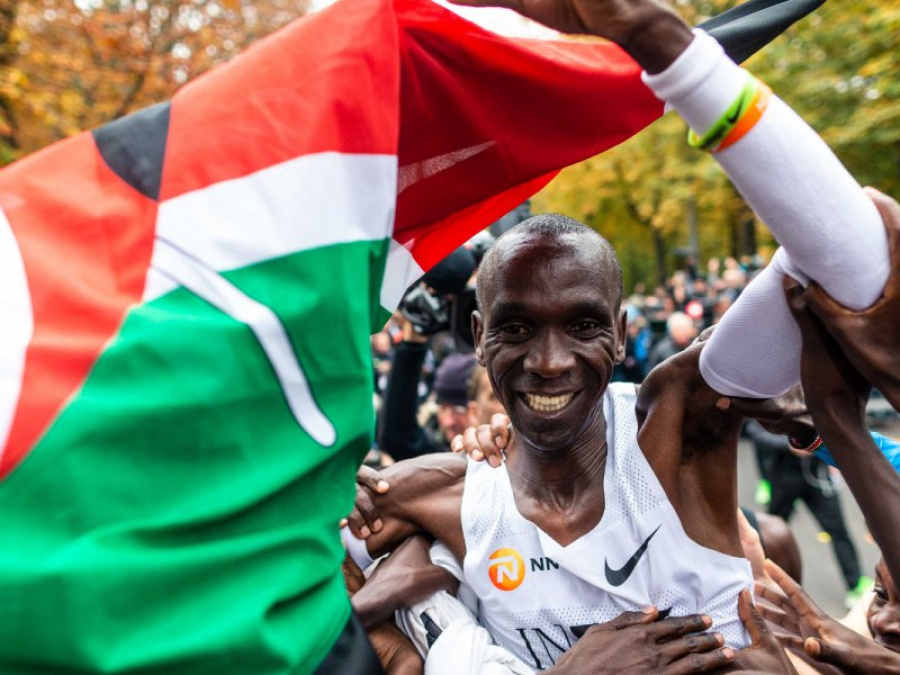 Seven takeaways from The Last Milestone
The Last Milestone - is an inspiring cinematic portrait on Eliud Kipchoge and his successful quest to run a sub-two-hour marathon at the INEOS 1:59 Challenge. Here are seven takeaways from this captivating movie on the world's greatest ever marathon runner.
1 – Find out some fascinating facts
We discover Eliud's father died when he was a very young boy growing up in the village of Kapsisiywa in Nandi County in Kenya – and the running maestro believes the tragedy might have strengthened his resolve.
"I think it contributed a lot to my working hard," explains Eliud to the Believe in the Run podcast. "When you have less attention, then you need to work extra hard. But overall I can't complain because I was taken care of by my mother and that's why I'm here now."
2 – Discover his special relationship with his coach and mentor Patrick Sang
Former world and Olympic steeplechase silver medallist Patrick Sang grew up in the same village as Eliud and the pair first forged their coach-athlete relationship almost two decades ago.
The duo has formed a hugely successful partnership, which had developed on many levels.
"Patrick has been a great pillar in my life," explains Eliud. "He has been a great advisor not only in sport, but as a life advisor and business advisor. I am lucky to have met him."
3 – Anything is possible
Running a sub-two-hour marathon was one of the last great human milestones - comparable to running a sub-four-minute mile, climbing Mt Everest or walking on the moon and Eliud was the first man to prove it was possible.
As Eliud himself says: "The film is all about saying no human is limited and it tells anyone in any profession you should not have no limitations."
4 – The importance of team
Eliud's sub-two-hour target as part of the INEOS 1:59 Challenge was far much more than about one man. As is fully reflected in the film, his five-month journey to Vienna involved an army of training partners, pacemakers, coaches, management staff, sports scientists and numerous experts.
"We see how teamwork plays a big role and the coming together of many people for the challenge on October 12th (2019)."
5 – Witness the sheer elation in Kenya
Eliud's stunning 1:59:40 was an uplifting global event of huge significance, however, no more was this more acutely felt than in his proud homeland. The outpouring of joy in Kenya is beautifully captured with Eliud adding: "It was something else, I can't describe it. It was something really unique in Kenya. Some 80 per cent of the people in Kenya sat down and watched the event for two hours. I am really happy to inspire 80 per cent of the population."
6 – The importance of running
At the heart of this beautifully crafted movie is the joy of running and Eliud hopes The Last Milestone will preach a broader message.
"This is about telling every human being, everyone in the human family to run – and to make running a family lifestyle," he adds.
7 – Eliud himself is inspired
Eliud is enormously proud of the documentary, so if he is - shouldn't you also be tempted to watch The Last Milestone?
"Before my next big goal I'm looking forward to hearing feedback on the movie from people all around the world."